Another one bites the dust!
---
Plenty of people think it's romantic to use a classic car for their wedding and we can see why. However, one bride's choice of a classic Mercedes for the transportation during her special day meant her carriage turned into a roasted German pumpkin on the way to the ceremony. The horrific scene went down in picturesque Hook, Hampshire, UK.
Check out Colorado's newest car museum here.
Just miles away from the hotel where the couple was to be married, the bride was stranded as fire engulfed the engine compartment of the Mercedes, burning through the hood, which was left a charred mess like a Whopper.
Instead of blaming the fire on classic car or maybe bad maintenance habits, the Mirror decided it was the fault of – wait for it – a heatwave. That's right, it's been unusually hot in the UK lately, so much that it almost hit 86 degrees Fahrenheit in the area, which anyone who lives in Phoenix, Arizona will tell you is so hot cars just catch on fire at random.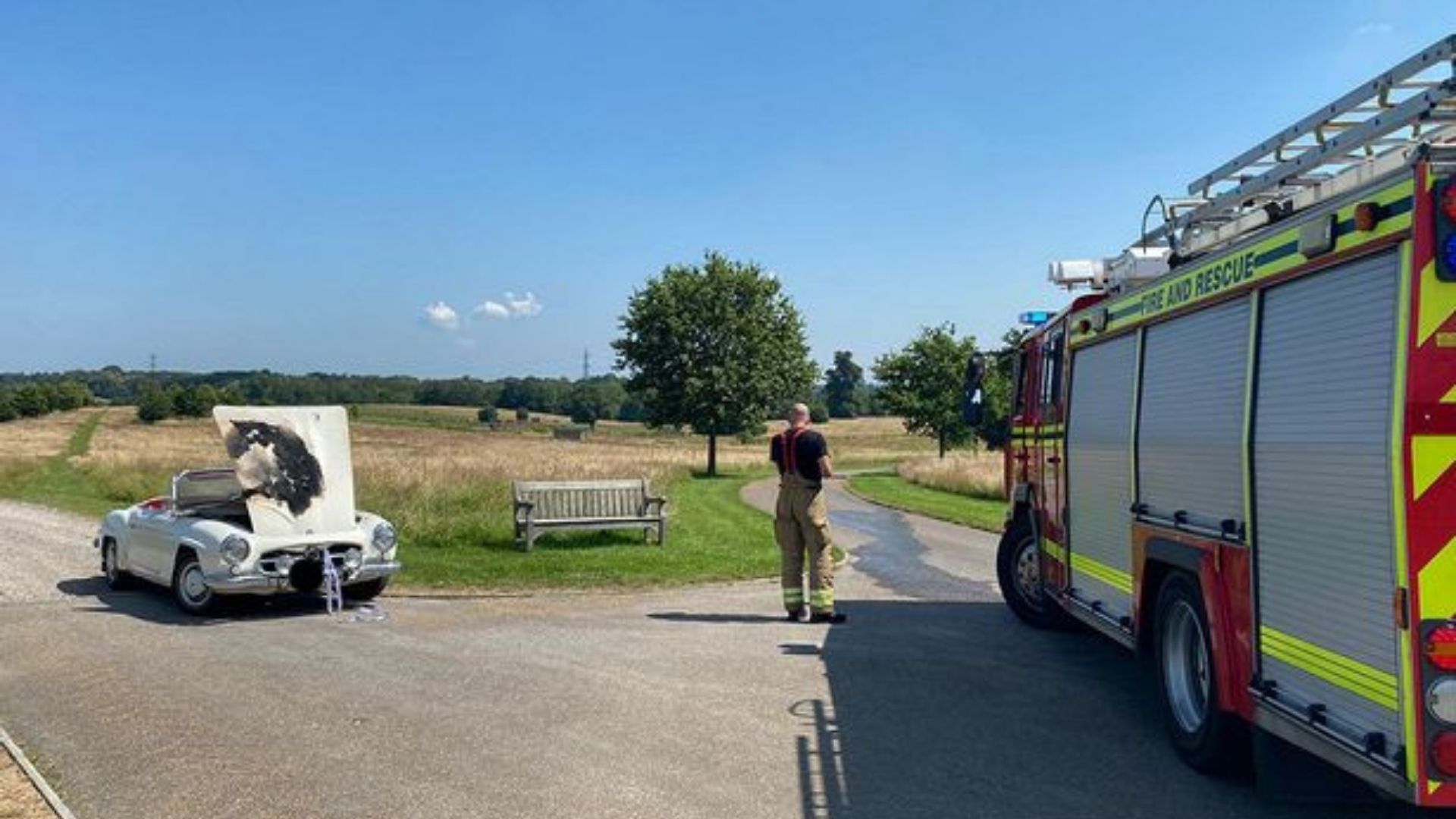 This fire was also so intense that by the time fire crews arrived it was out. We're not sure how it was extinguished or even what caused it, because such minor details are of no concern. Thankfully, nobody was hurt and the bride eventually did get to her wedding, but we're sure it caused plenty of anxiety for the groom and others.
Mercedes fans aren't going to like how this tale ended. With the classic car burned to a crisp, the bride was whisked away to her ceremony in a modern BMW. We expect there will be some snide commercial made out of this story eventually, because those two automakers and their fans love to trade jabs.
Source: Mirror