Probably a bad idea, but would…
---
There's nothing quite so compelling as high horsepower combined with low curb weight. It's also the sort of combo that's likely to get you killed or maimed, but at least you'll have fun in the process. That's exactly what this 1986 Chevy Corvette GTP has become. Stripped of its body panels, the former racecar has been turned into the ultimate go-kart that will spank supercars.
See the stolen racecar that was stripped but rebuilt and back at the track in short order here.
This particular car, which was recently auctioned through Mecum, was raced in the 80s along with the other Grand Touring Prototype 'Vettes, taking the checkered flag in one race. These cars were made with a V6 or V8 engine, a racing chassis, enclosed cockpits, and more aerodynamic body panels. In other words, they were a far cry from the C4 street Corvettes.
Created in collaboration with British manufacturer Lola Cars, this Corvette GTP has a Lola T710 chassis and back in the day would've worn a carbon-fiber body that was clearly inspired by the C4. As you can clearly see, the engine sits mid-ship instead of in front of the driver, long before GM pulled the trigger and did a similar layout with the C8.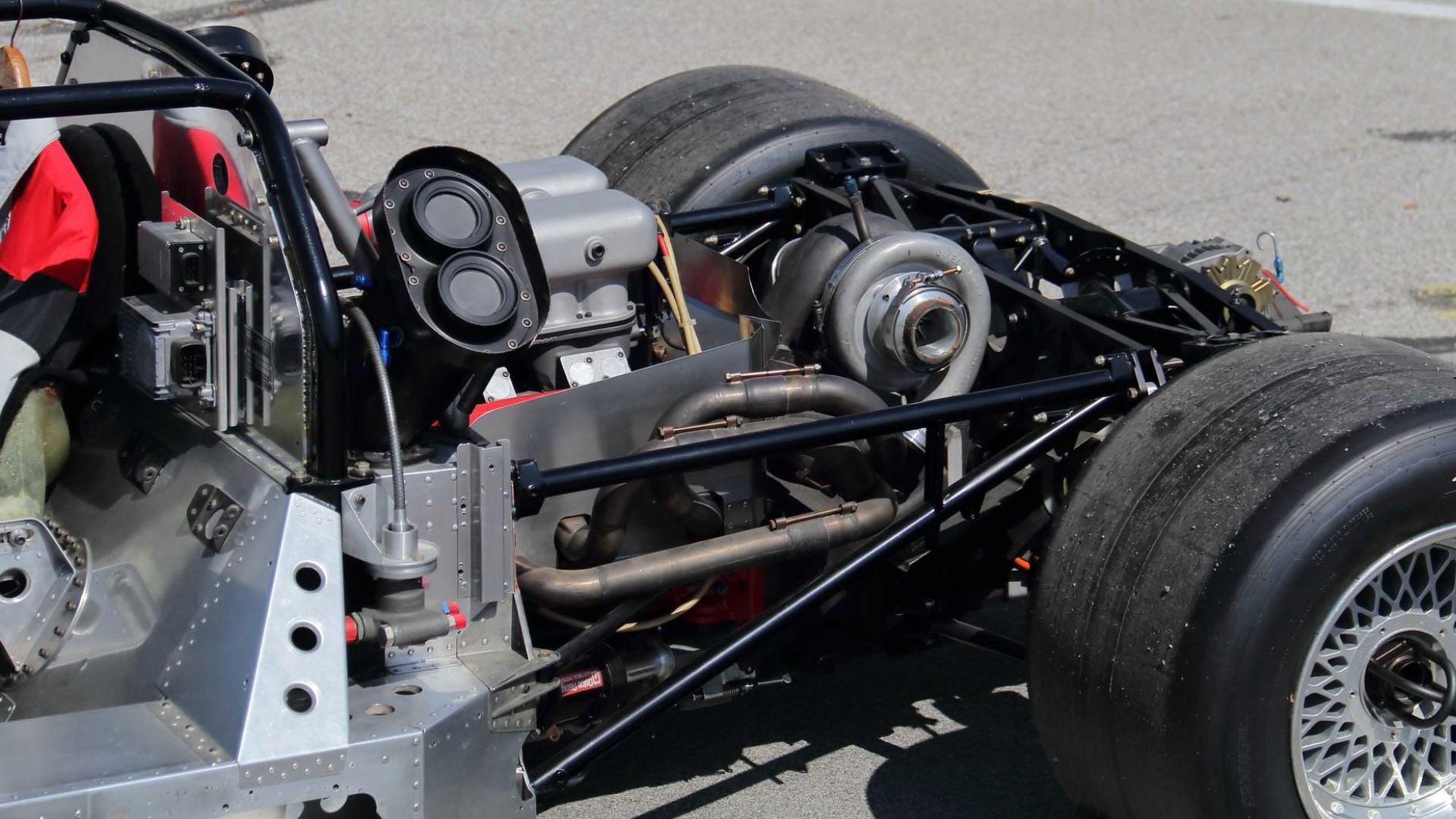 Instead of the V8, this car has the V6 but with a turbocharger added. It's capable of up to 1,000-horsepower. If you can imagine, the bare-bones Corvette with a purpose-built, stiff chassis and that kind of power would be enough to take your breath away.
Unsurprisingly, when it crossed the auction block this Corvette GTP caught a lot of attention. The fact Sarel van der Merwe and Doc Bundy piloted it to victory back in 1986, and that it was owned by Gordon Barrett surely helped with pumping up interest. The proud new owner should have a great time flogging this thing on the track.
Images via Mecum Auctions