Callaway is well know for modifying Corvettes. They haven't given up on the C7 platform yet.
---
Starting with the C4 generation, Callaway has built some of the most incredible Corvettes to hit the streets. While they haven't offered a C8 upgrade package yet, they are still hard at work on improving the C7.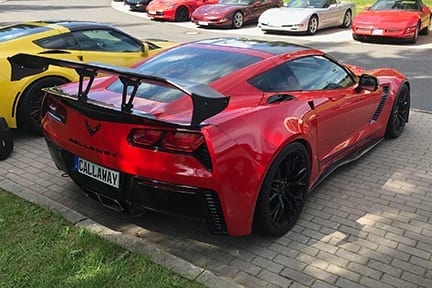 Callaway is now offering the Championship Edition package on Z06 Corvettes. Each Championship Edition is fitted with an upgraded suspension, new wheels and a large rear wing, as well as unique exhaust tips.
The package also includes some engine tweaks to transform the already potent Z06 from 650 horsepower to 757. Torque is rated at 777 lb/ft. Are you feeling lucky? Engine upgrades consist of a beefed-up supercharger and a freer-flowing exhaust.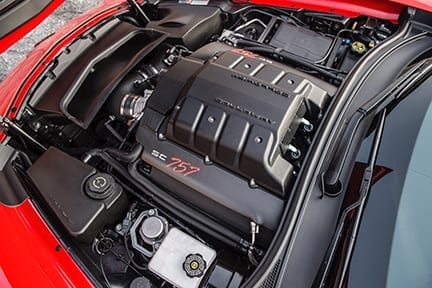 That's enough to drop the stated zero to 60 time to just 2.8 seconds, with the quarter mile flying by in 10.5 seconds. As you may have guessed from the giant wing, the Callaway C7 Z06 Championship Edition is designed, first and foremost, as a track machine. It's good to know that it can still tear things up on a drag strip, too.
The Callaway C7 Z06 Championship Edition is designed to commemorate 25 years of the Leingarten Germany racing team. They've achieved considerable success in GT3 competition, showing off the Corvette's potential all over Europe.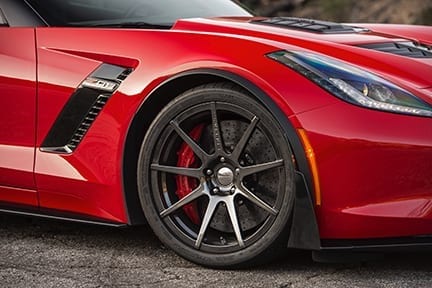 Just 25 Callaway C7 Z06 Championship Editions will be produced, so you should act fast if you want a piece of the action. If you've already got a C7 Z06, good news – Callaway will be happy to use your car as a base. No price is listed for the comprehensive conversion package, but we're sure it's well worth it for the right people.