Two of America's hottest sports cars go head to head!
---
Hennessey Performance is always trying to squeeze more performance out of today's cars and trucks, and that usually leads to interesting research and development tests. Such is the case when the Texas-based tuner got a hold of a 2020 Shelby GT500 and 2020 Chevrolet Corvette Z51 and managed to lay down some interesting baseline head-to-head speed runs.
Both American icons are impressive performance machines with the Corvette having the obvious price advantage starting at $59,995 for the base Stingray, while the Shelby starts $70,300. This Corvette does have the optional Z51 package that adds an extra $5,000 for equipment such as Brembo brakes, electronic limited slip differential, performance suspension, a performance rear axle and Michelin Pilot Sport 4S summer tires. The Corvette's mid-mounted 6.2-liter V8 is rated at up to 495 horsepower (when equipped with the performance exhaust) at 6,450 rpm, and the Shelby's 5.2-liter supercharged V8 delivers 760 horsepower at 7,300 rpm.
We don't want to spoil the fun for you, so make sure you've checked out the video above before you continue reading below.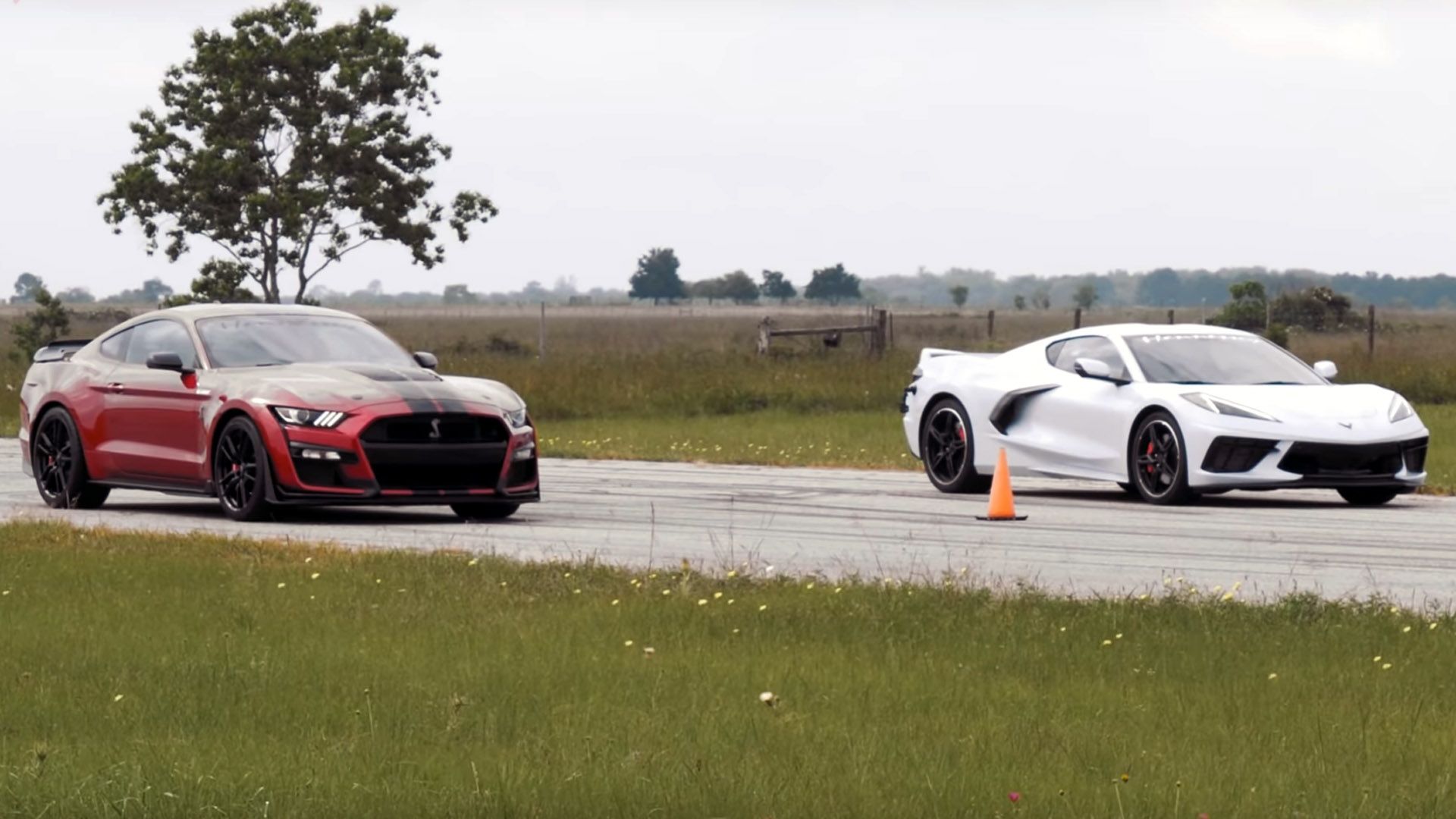 In a straight-up drag race, the lighter Corvette flies off the line opening up an immediate three-car advantage, but the added muscle of the Shelby allows it to catch up quickly by the time the 'Vette has hit fifth gear at just over 100 mph. In a 40 mph rolling start drag race, the Shelby's higher power and redline allows the Mustang to blow the doors off the Corvette.
Source: YouTube