Will you be watching on May 30?
---
Continuing a lengthy legacy, the Chevrolet Corvette will yet again pace the Indianapolis 500. And yes, you do remember correctly, a C8 Corvette paced the race last year, making this two in a row. However, this time the mid-engine American sports car which will be at the head of the pack will be a Chevrolet Corvette Stingray Convertible, adding some topless fun into the popular motorsports event.
Find out why a Corvette recently crashed into a Detroit bank here.
As is the tradition, the C8 Corvette pace car has a different look to it, adding to the unique nature as it looks its best for IndyCar fans. Aside from the Indianapolis 500 graphics, the convertible has been outfitted with the Z51 performance package and the optional high-wing spoiler, an appropriate selection for driving on a track, especially the Indianapolis Motor Speedway.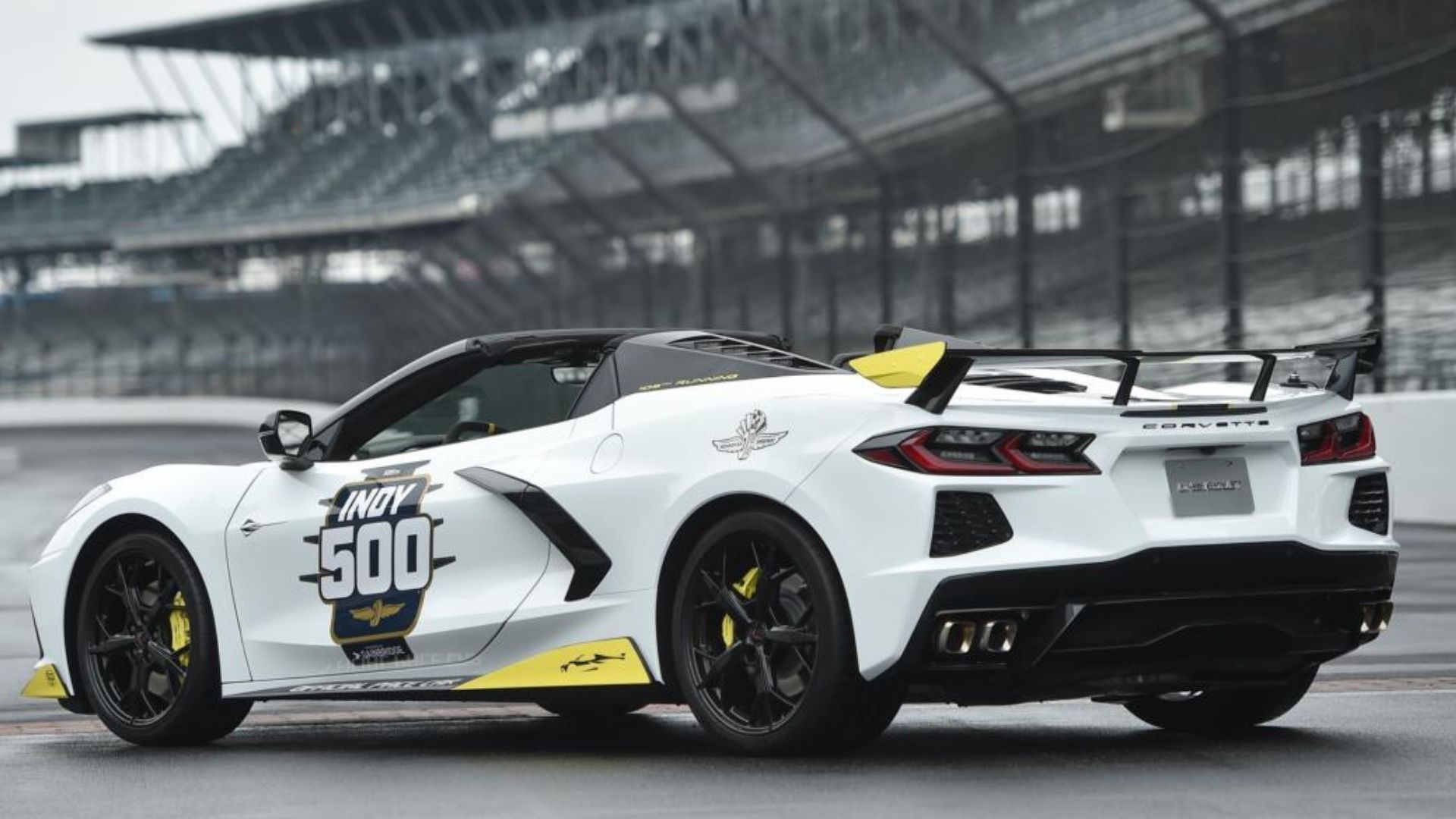 Under the engine cover is the 6.2-liter V8 with 495-horsepower on tap, not that the pace car will be doing much more than stretching its legs while performing its duties during the race. On the inside, grey and yellow sports seats and yellow accent stitching add something extra. There are also racing harnesses added to the car for the event.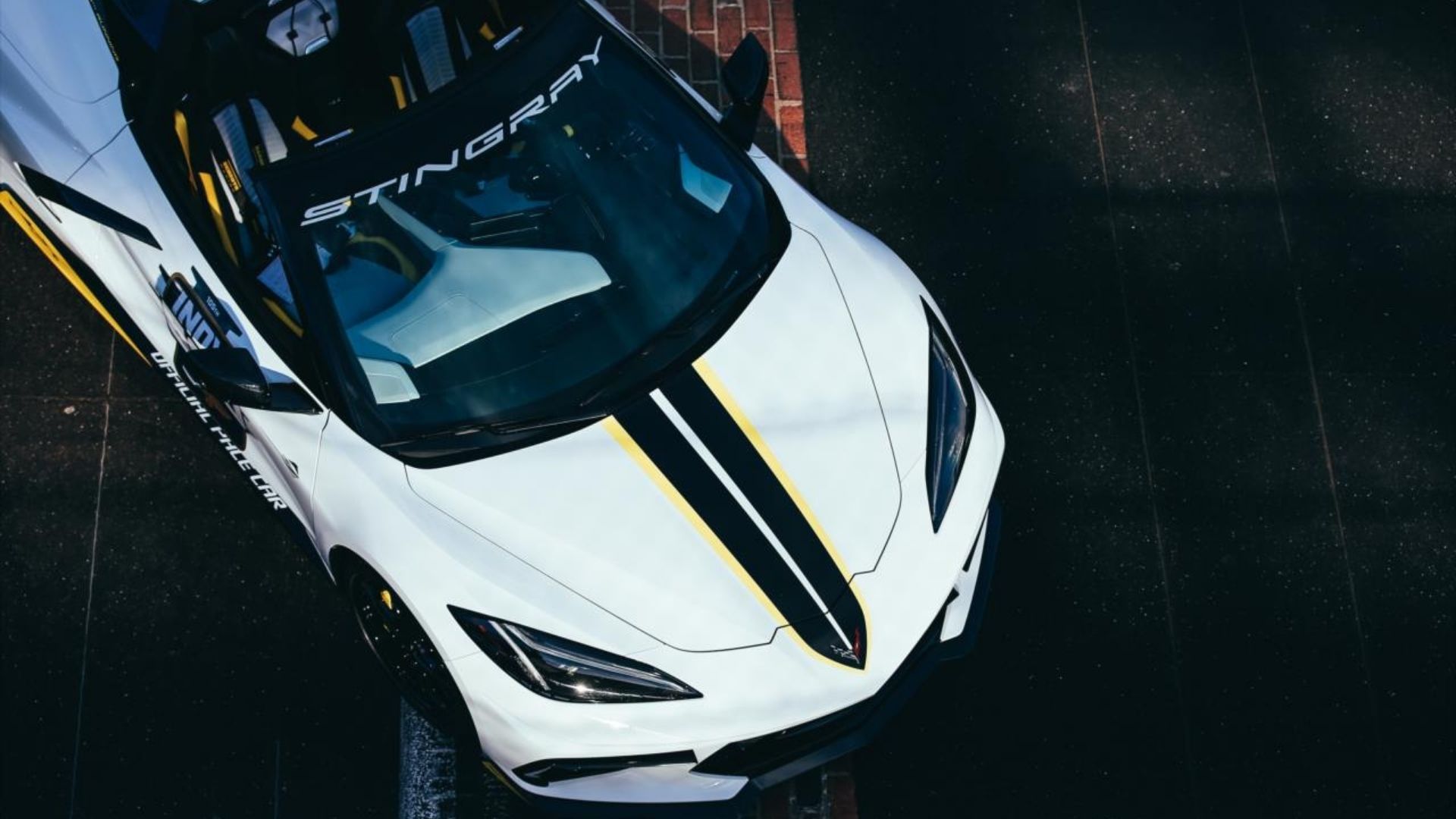 The C8 Corvette has been red-hot since it launched last year. Production has been quite limited, thanks to a strike, then COVID-19 policies shutting down the plant in Bowling Green before it reopened. Even if cars had been rolling off the line as quickly as originally planned, GM might not have been able to build enough cars to satisfy the demand.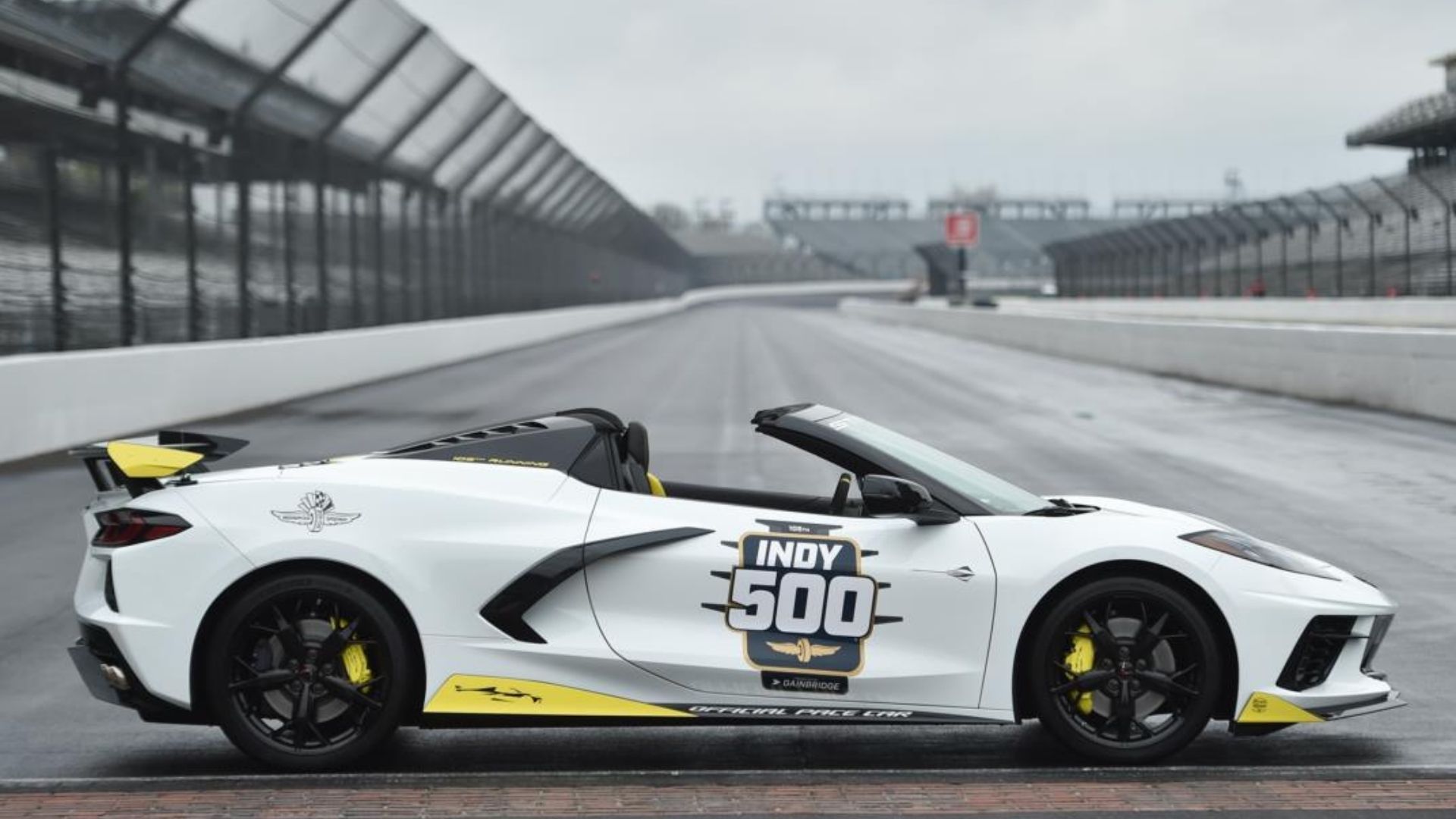 With the mid-engine design, Corvette performance has been taken to the next level. The C8 offers unbelievably brisk acceleration and excellent handling in a package that's so exotic, some owners have debadged their car so they can pass it off as a Ferrari.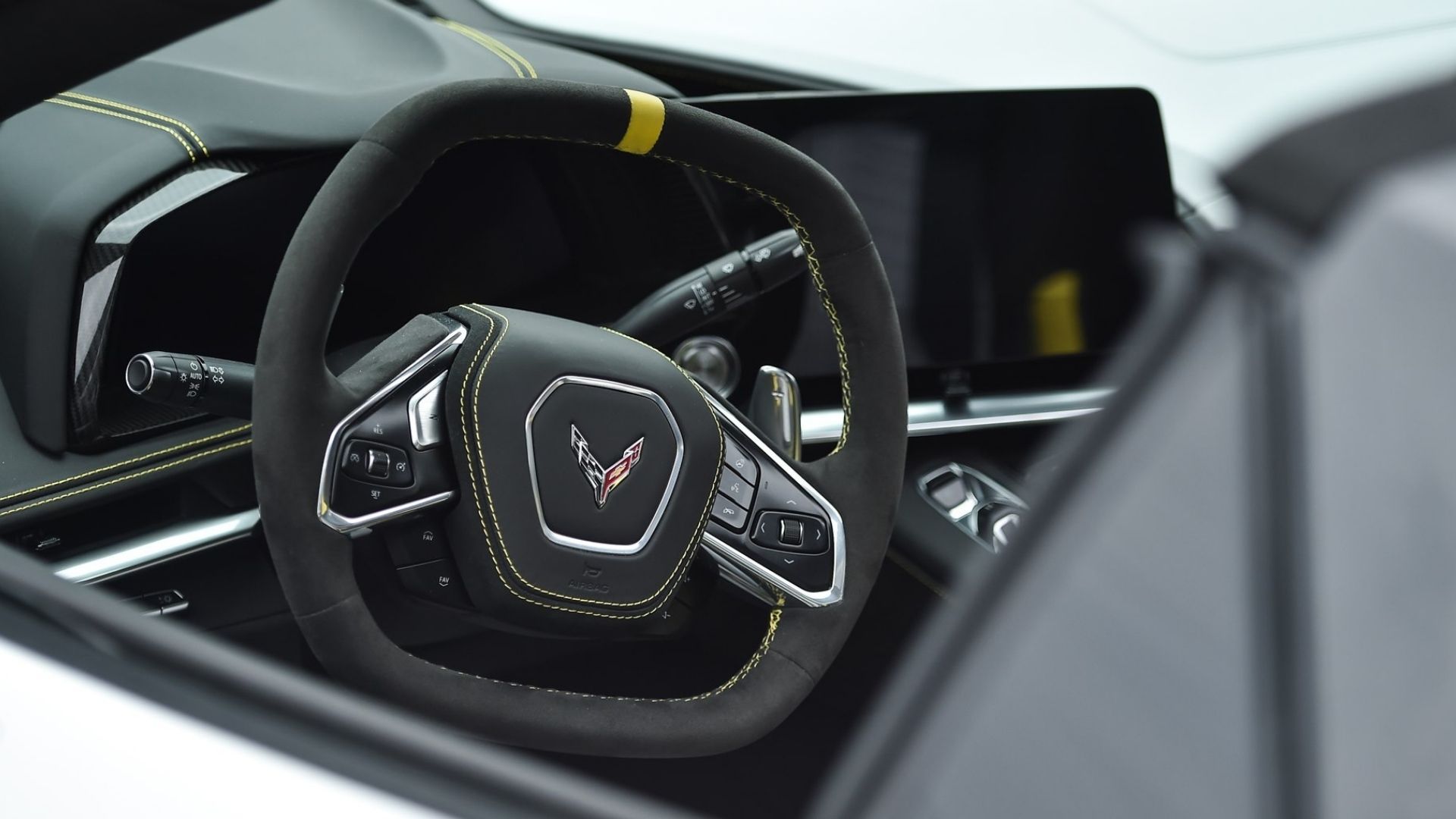 For those who love an open-top experience but are still concerned about performance, the C8 Corvette Convertible is a wonderful solution. Not only does it feature a retractable hardtop instead of a soft top, the design only adds 80 lbs. to the weight of the car versus the coupe.