Buick's contribution to the muscle car era has been in many ways overshadowed by the more popular cars of the time, despite the fact that the GS of the 1970s was the car to beat.
---
At the time, the HEMI cars were running the quarter-mile in the low 14-second range, the Corvettes were hailed as having the most power, and the very special LS6 Chevelles were easily breaking into the high 13s. Meanwhile, almost under the radar, independent reviews of the Buick GS were turning up with results insinuating the cars were capable of easily being the fastest thing on the road with a 13.38-second quarter-mile ET. This sparked an argument that continued for decades after and even as the muscle car era was fading, enthusiasts were still duking it out.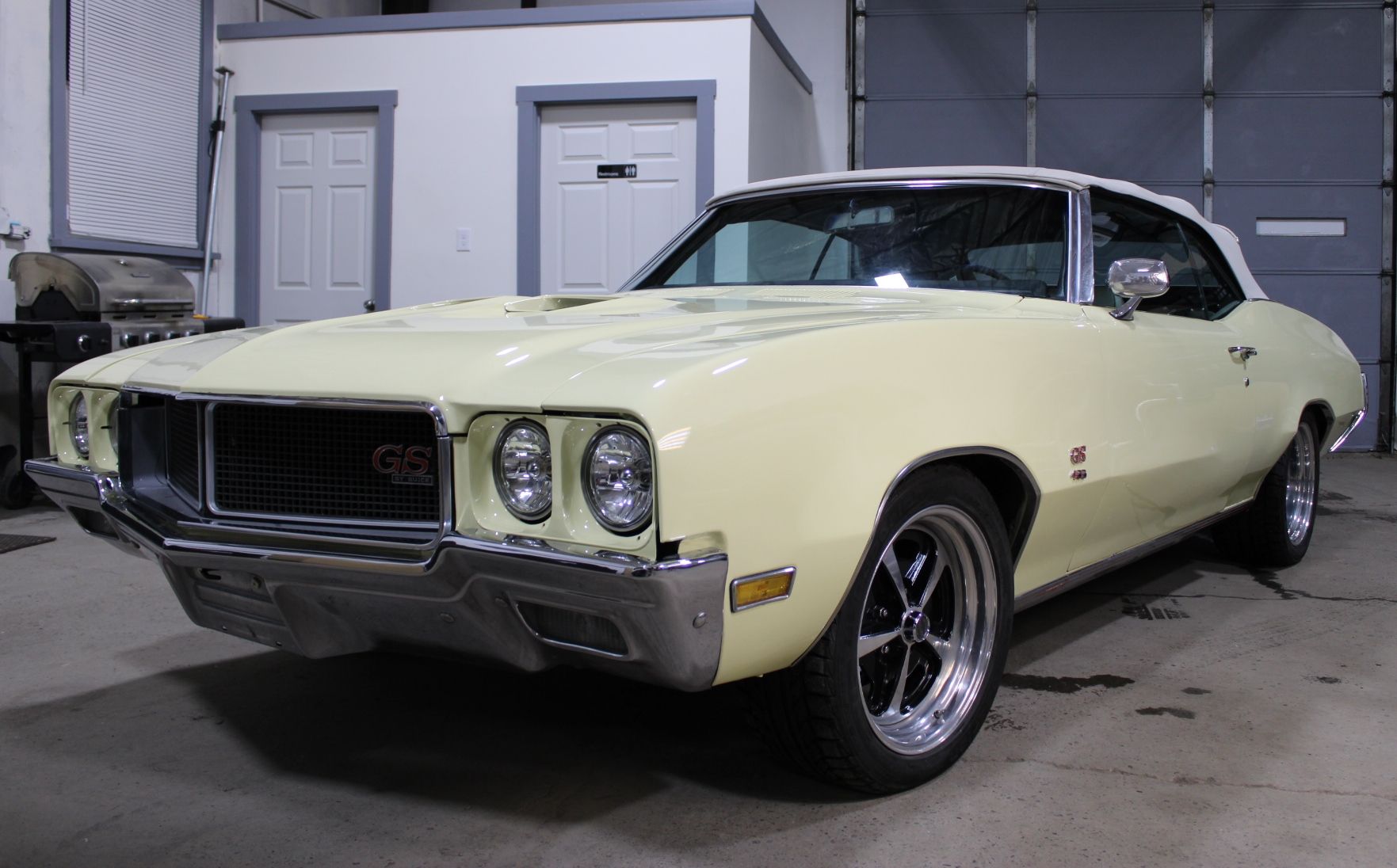 Disputed performance accolades aside, there was an undisputed truth about the GS that everyone could agree on. When it came to Luxury and Comfort in the GM lineup, Buick was surpassed only by Cadillac who didn't make performance models at the time, and the automaker did not hold back when putting together the muscle car's interior. Starting in 1970, Buick proved that you could have the very best in luxuries and all the power of a muscle car.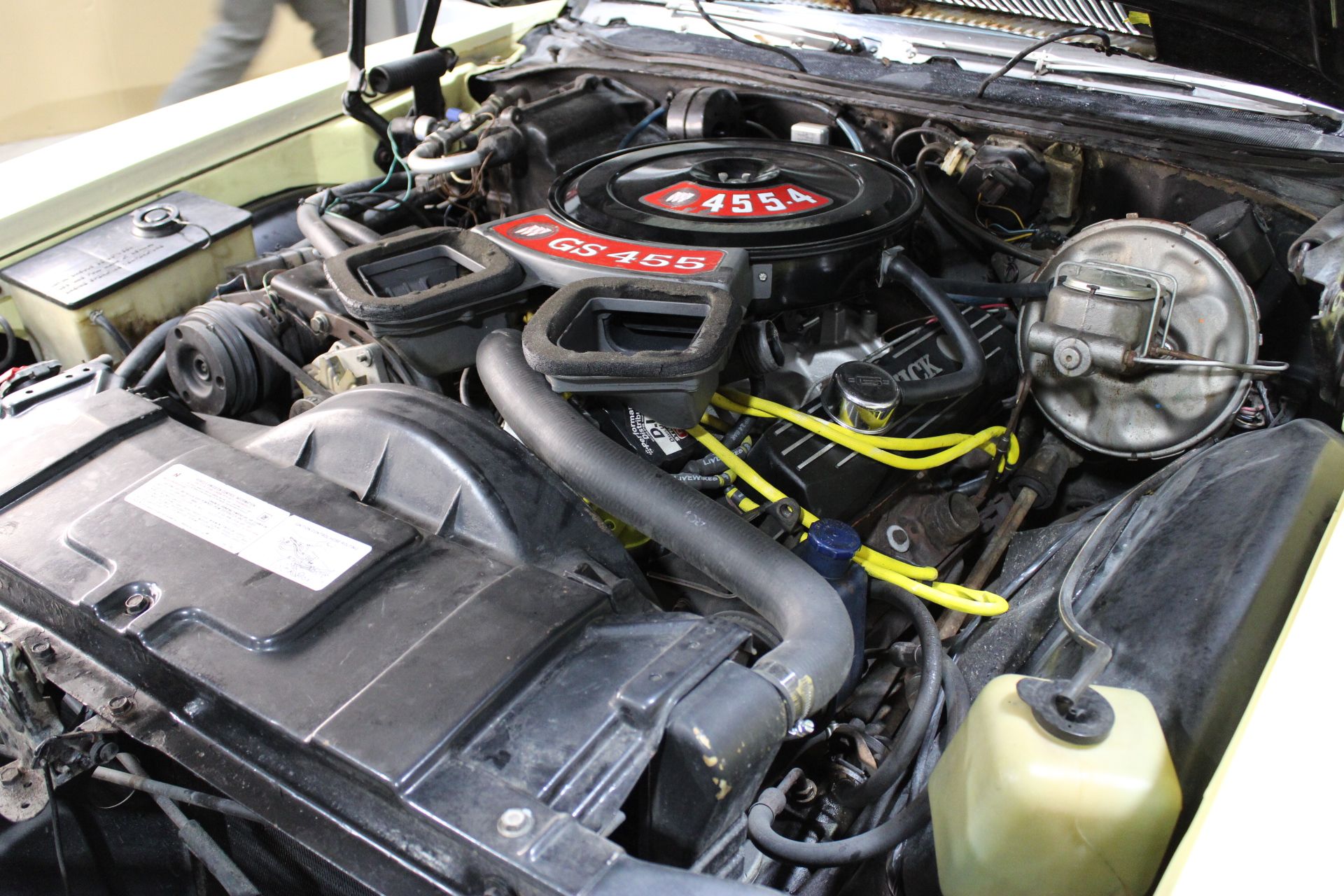 Unfortunately, less than 7K GS 455s were made and of those only 1040 were convertibles equipped with a TH400. This rarity means finding one today could prove to be difficult. On the other hand, the model was based on one of Buick's most popular luxury car models, which opens the door for aftermarket clones and tributes.
This 1970 Butternut Yellow Buick Skylark being offered by Classic Car Auction Group is an excellent example of a well put together 455 GS Tribute. However the builder didn't stop at just copying Buick's design, they really made the car how they wanted it. The 455 V8 under the hood has been upgraded as has the TH400 automatic transmission. All this new found power is routed to the rear wheels through a Dana 60 rear-end and Hotchkins Suspension and Wilwood braking upgrades offer more control.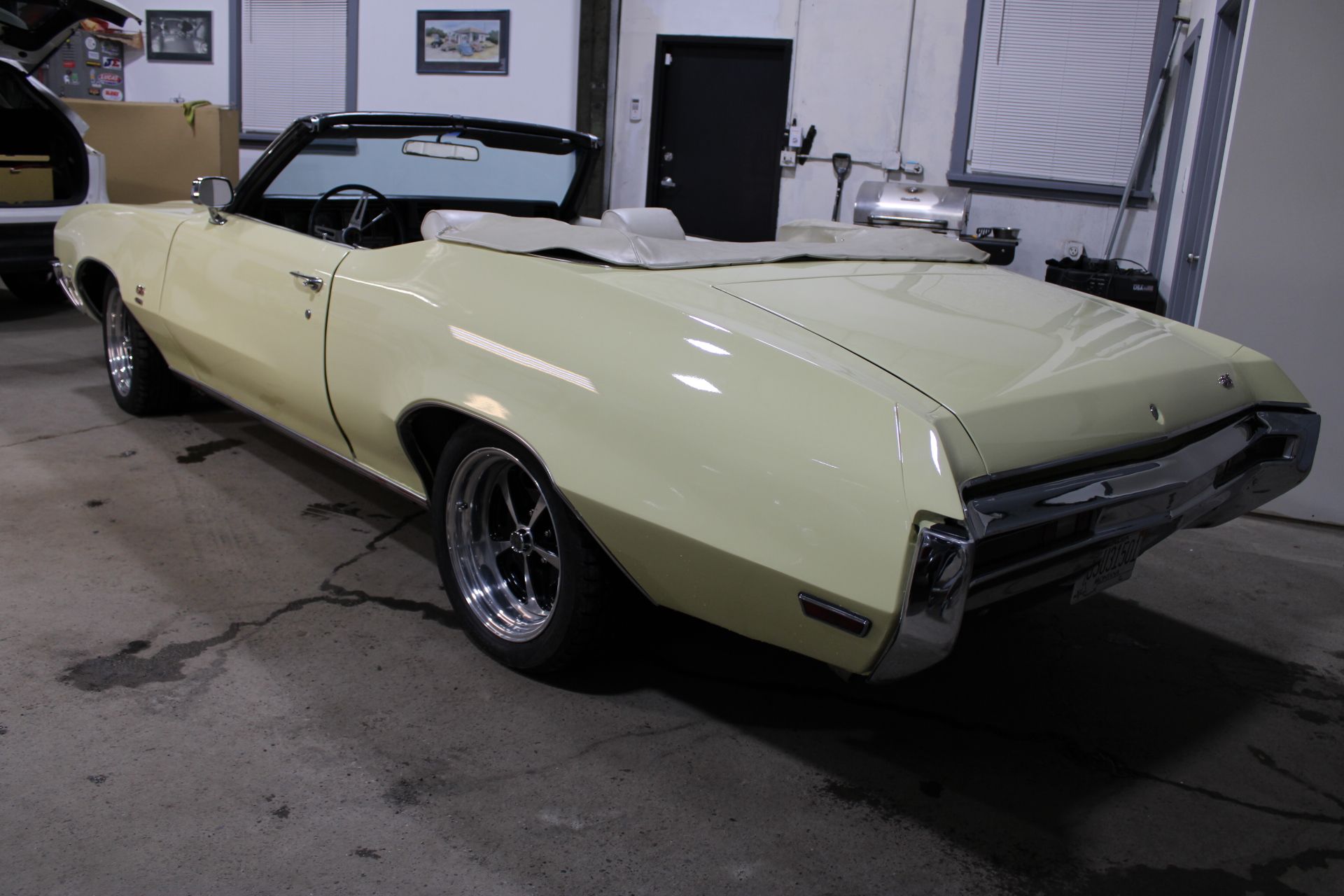 As part of the 6th Annual Salt Lake City Classic Car Auction hosted by the Classic Car Auction Group, this car is scheduled for auction on Saturday, May 1. More information on this car can be found here. Learn how to register or more about consignment now.