Don't worry, zero white New Balance shoes were lost in the blaze…
---
The owner of a 2017 Chevy Corvette Z06 posted in a forum recently about his sad loss as his beloved sports car burned to a crisp on Laguna Seca. It's always sad to see this kind of tragedy, especially considering it was likely avoidable. And while we might poke some fun at Corvette owners, the C7Z is an amazing performance vehicle, so seeing one go up in flames is heart wrenching for sure.
Check out the Motorious Podcast on YouTube, Spotify, Apple Podcasts, and other podcast platforms.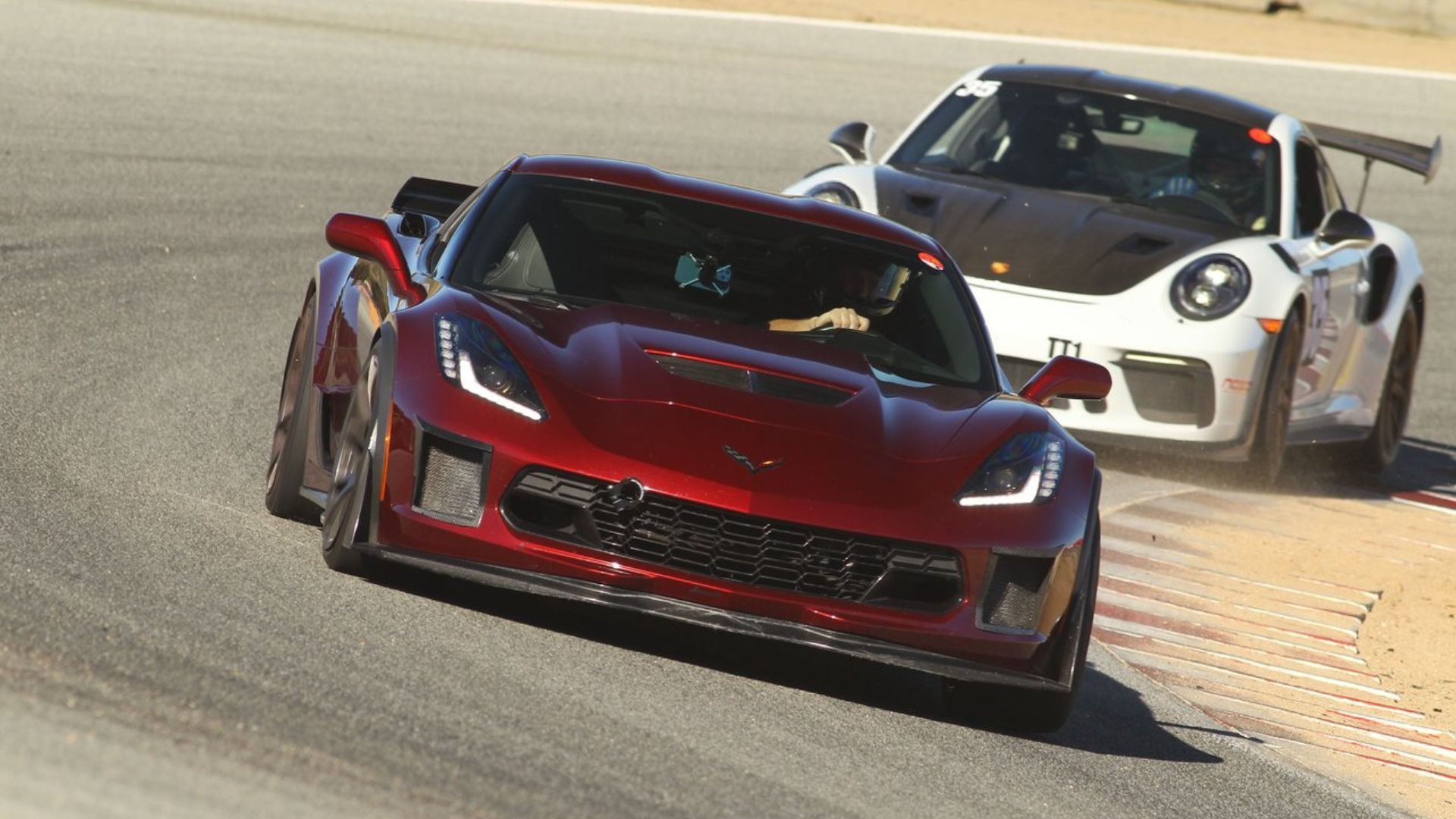 According to the owner, he was on his 7th lap and going into Turn 2 on Laguna Seca when he noticed smoke in the cabin. As fires usually do, the smoke increased rapidly, so the guy pulled over but waited until after Turn 5. By that point he said he was having trouble breathing thanks to all the smoke.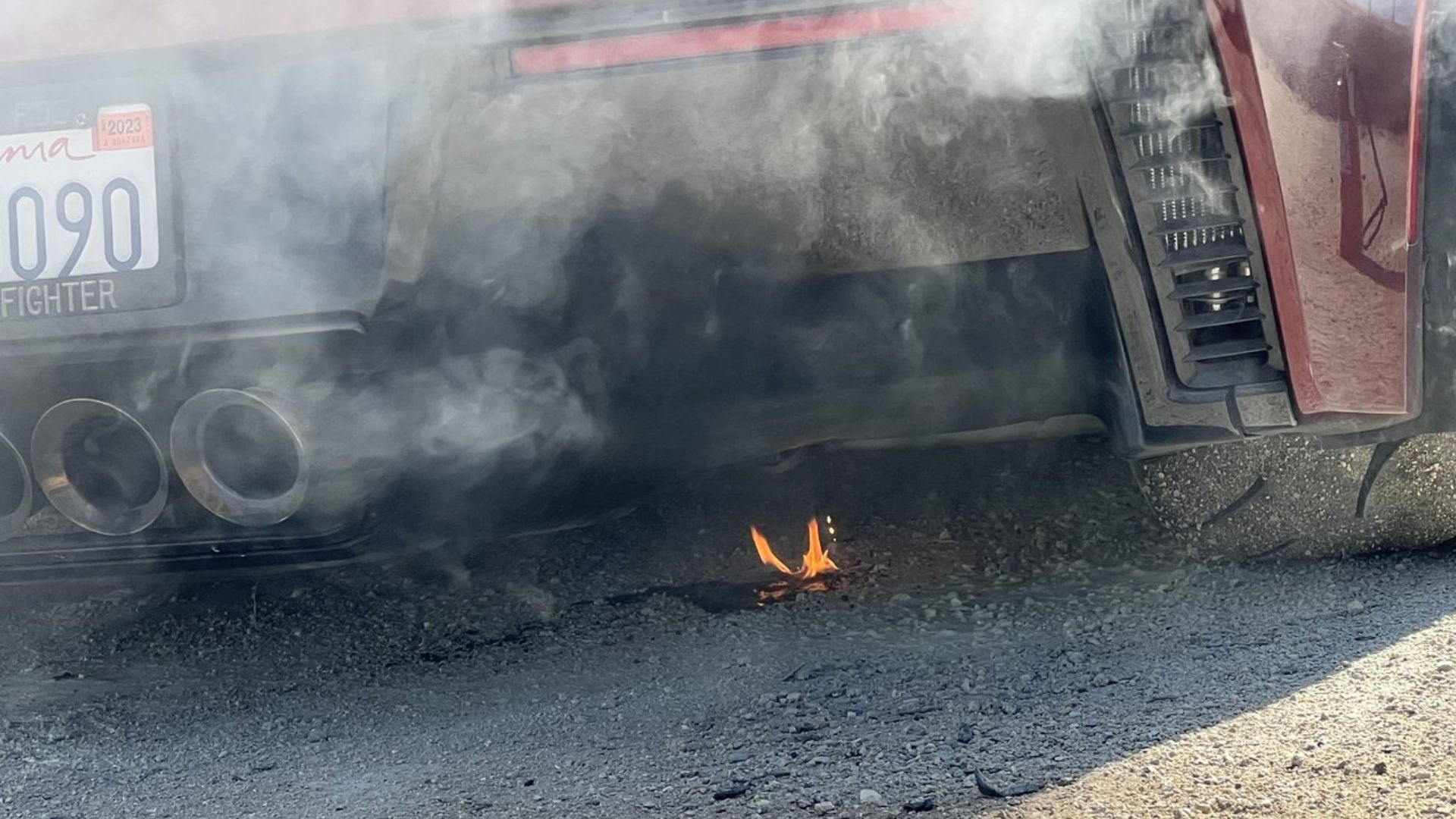 After getting out of the car (he had to use the manual lever) the guy observes fiery but mostly peaceful debris dropping from the rear portion of the chassis, over toward the passenger side. Use your imagination to decide what that was.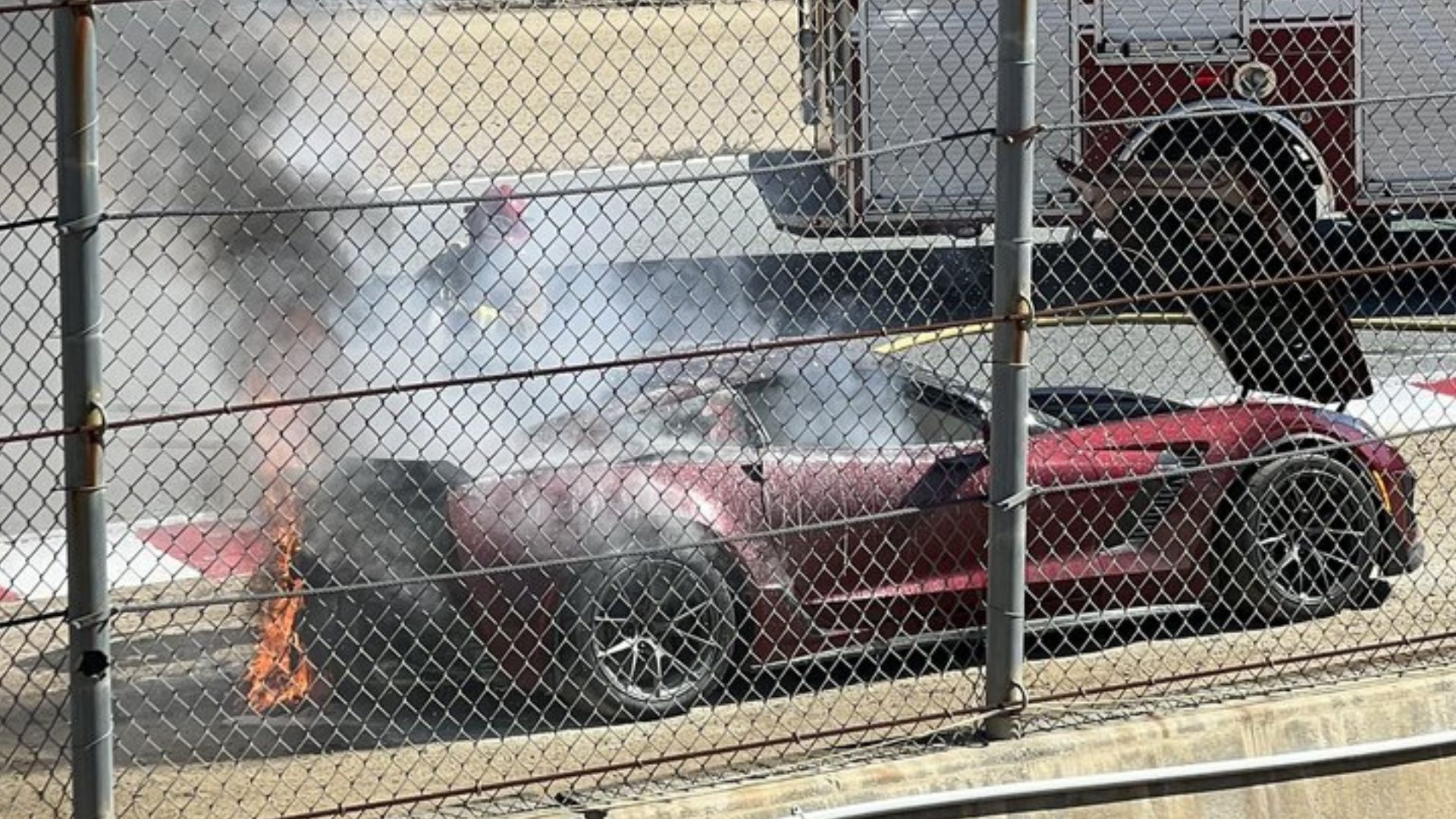 Meanwhile, the track wrecker takes a few minutes to get over to the smoldering Z06 Corvette. Had the guy put a fire extinguisher inside his car, which he says he took to 20 track days over the course of 11 months, who knows what the outcome might have been. Instead, the fire builds for several minutes before the track employee uses an extinguisher on it, but it comes back "5-6 times."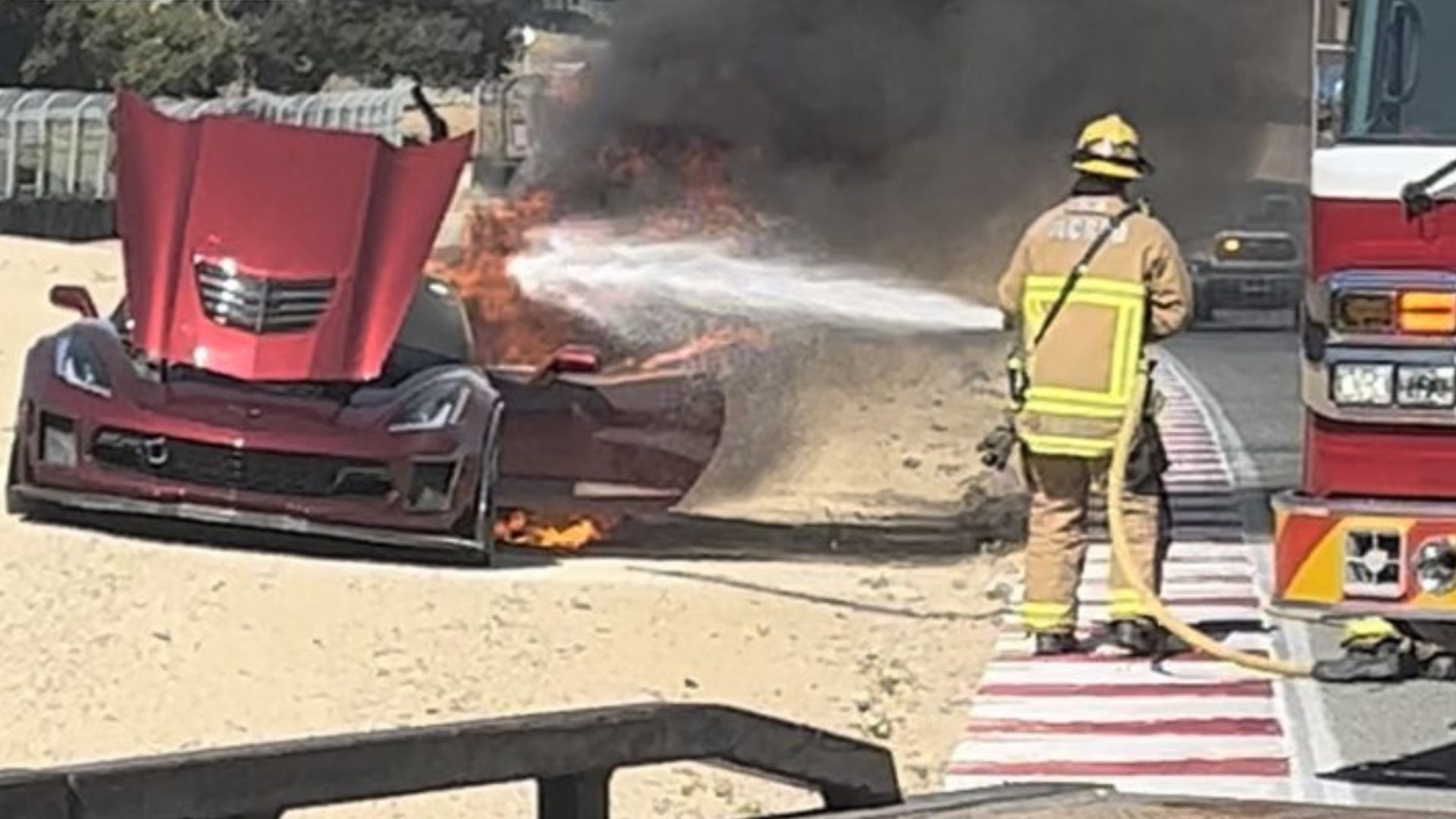 After that, the cabin "erupts in flames" and we're assuming the wrecker was about to winch it onto the bed. The C7Z owner says he yelled at the wrecker driver to "pull back" since he realized his beloved sports car was a goner and "didn't want anyone getting hurt." At least he knows people are more valuable than vehicles. Also, we're guessing he was carrying good track insurance.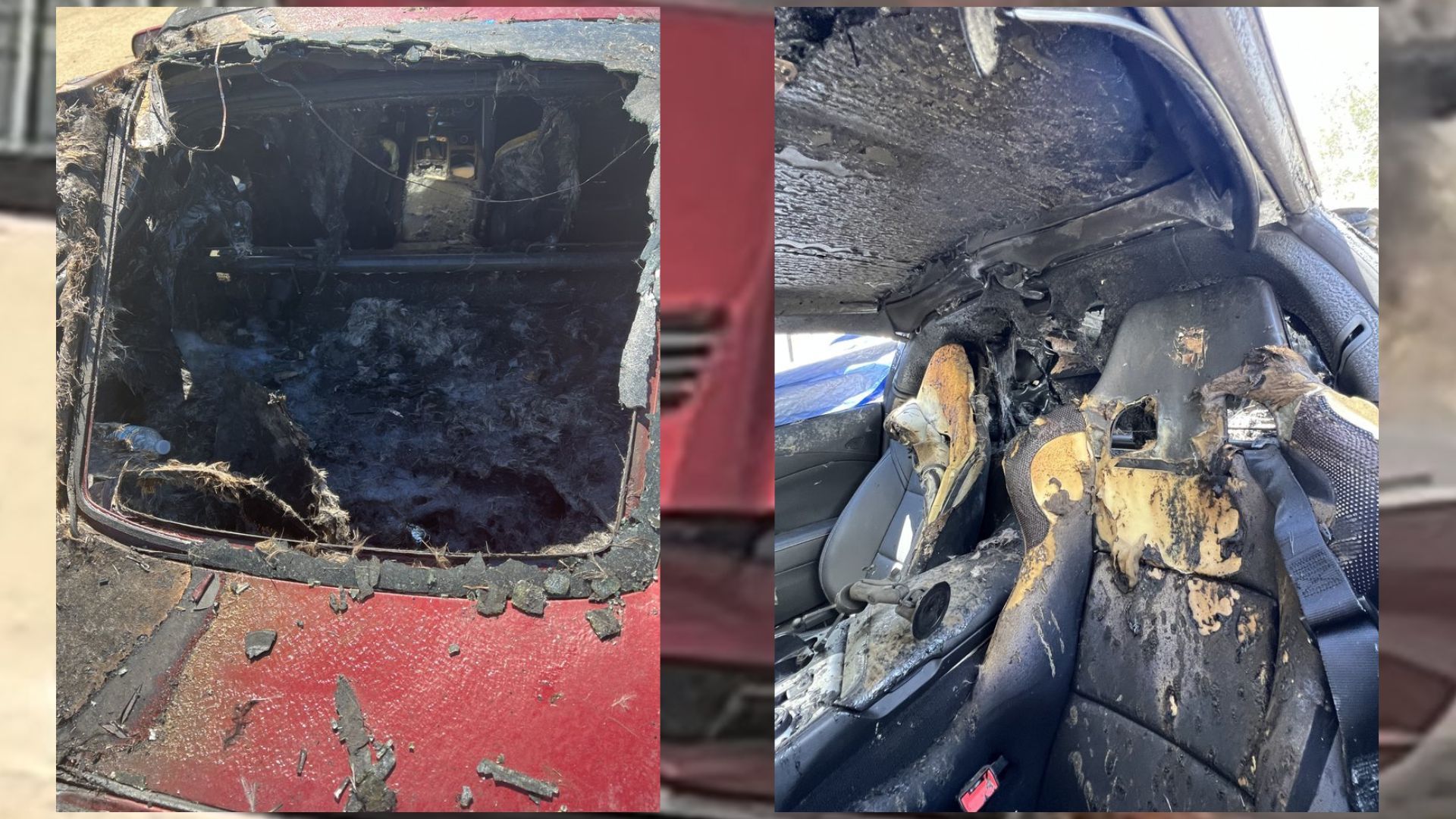 With the gas tank three-quarters full, the Corvette turned into a raging inferno. Then the fire department showed up and made quick work of putting the blaze out. But as you can see from the photos the owner shared, the Chevy was a crispy critter by that point. Don't worry, according to the license plate frame, this guy's other ride is a Tie Fighter, so he still has something cool for cruising around town.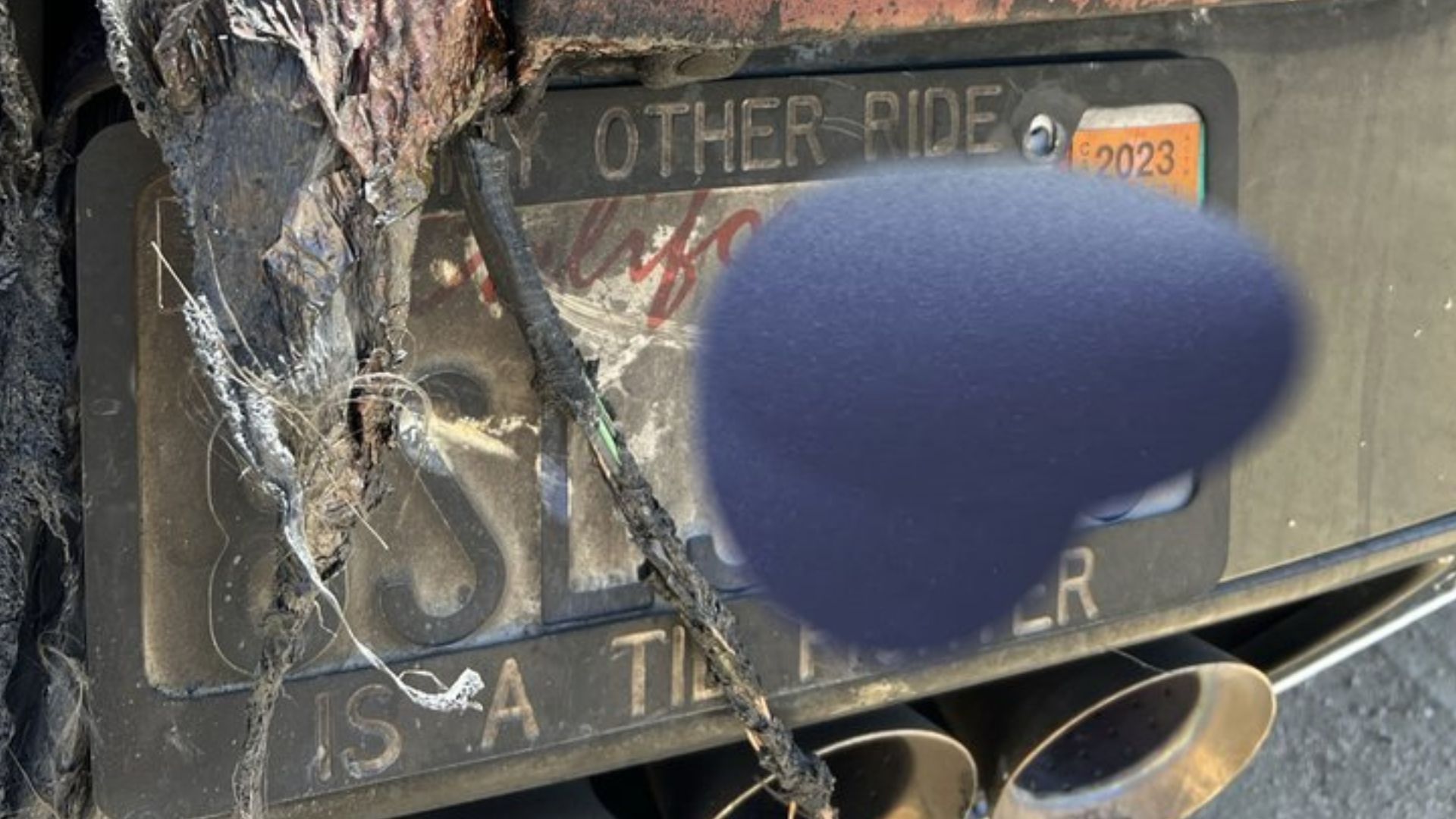 While the owner had made some cooling system and suspension modifications for taking his Z06 to track days, he claims that's all he changed. What we can't believe is anyone takes their car on the track without even a small fire extinguisher attached inside. Fires happen, especially when you're really pushing a car, and even a little fire suppression can go a long way if you catch the problem early enough.
Source: Corvette Forum