Check out the selection of vintage British vehicles listed on our online auction that runs until Friday, March 27th.
---
We have some beautiful British cars included in our online auction, British Invasion! Our online auction features 13 fine and classy vehicles from the likes of Triumph, MG, Austin-Healey, and Jaguar. These classic automobiles are ready for a new place to call home, so check out the listings and feel free to place a bid on any one that may suit your fancy.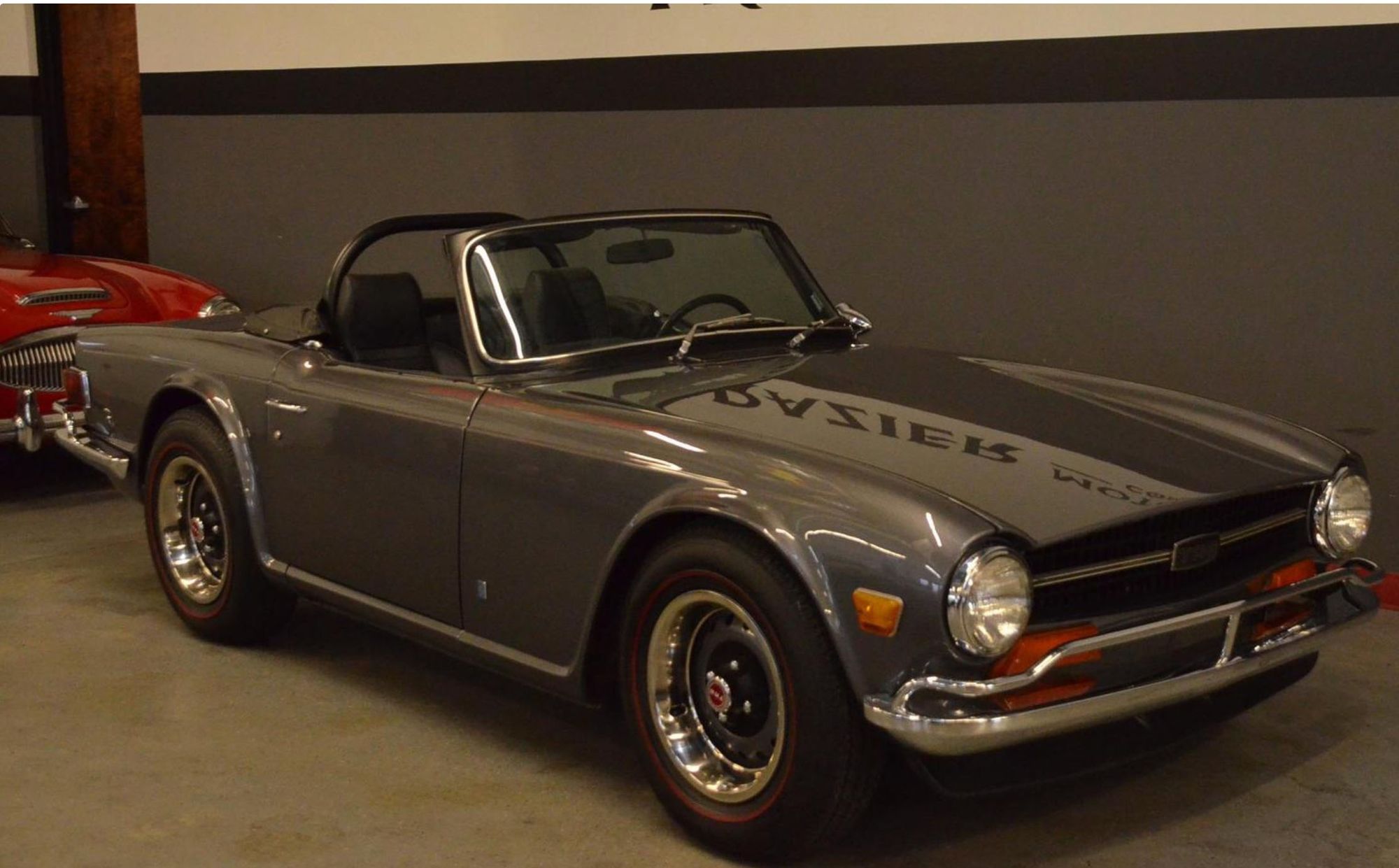 This 1971 Triumph TR6 was given a top-notch restoration that began with just the fame but now this car has had every single screw, nut, and bolt turned. The paint is pristine and features a powder-coated roll bar and windshield frame. The bumpers have been re-chromed, and the wheels match the body. It's safe to say that almost every part on this car is new, and the car has 'parts receipts' that total over $17,000.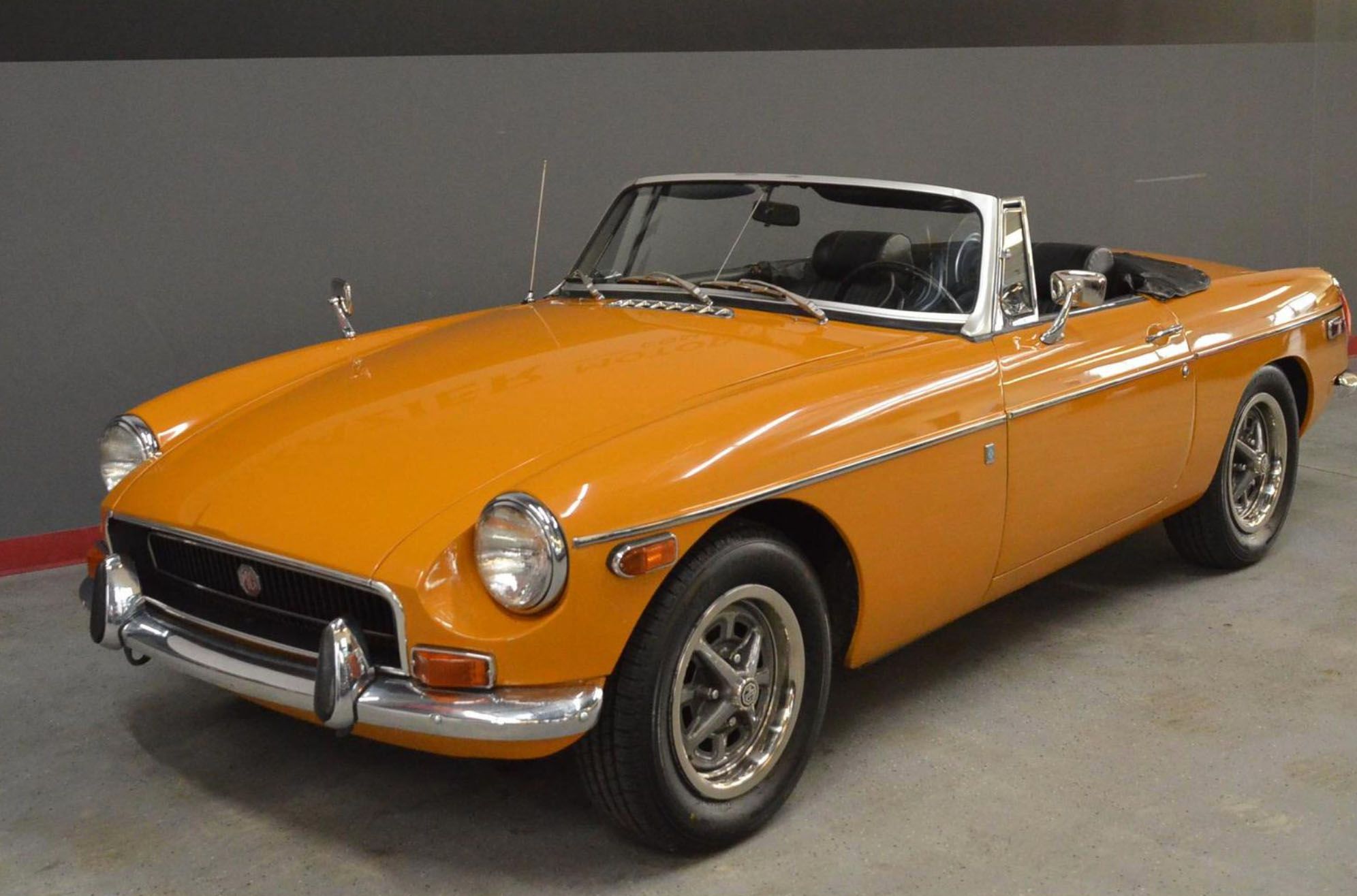 They believe this car to be an original MGB with just 15,000 miles on the clock. That may or may not be correct, but the car shows as a 15,000-mile car that has been repainted its original factory hue one time. Everything on the car shows as low mileage including the chrome, interior, and characteristics. The car drives smooth, the body is free of rust, and the the body panels are razor straight.

1964 Triumph TR4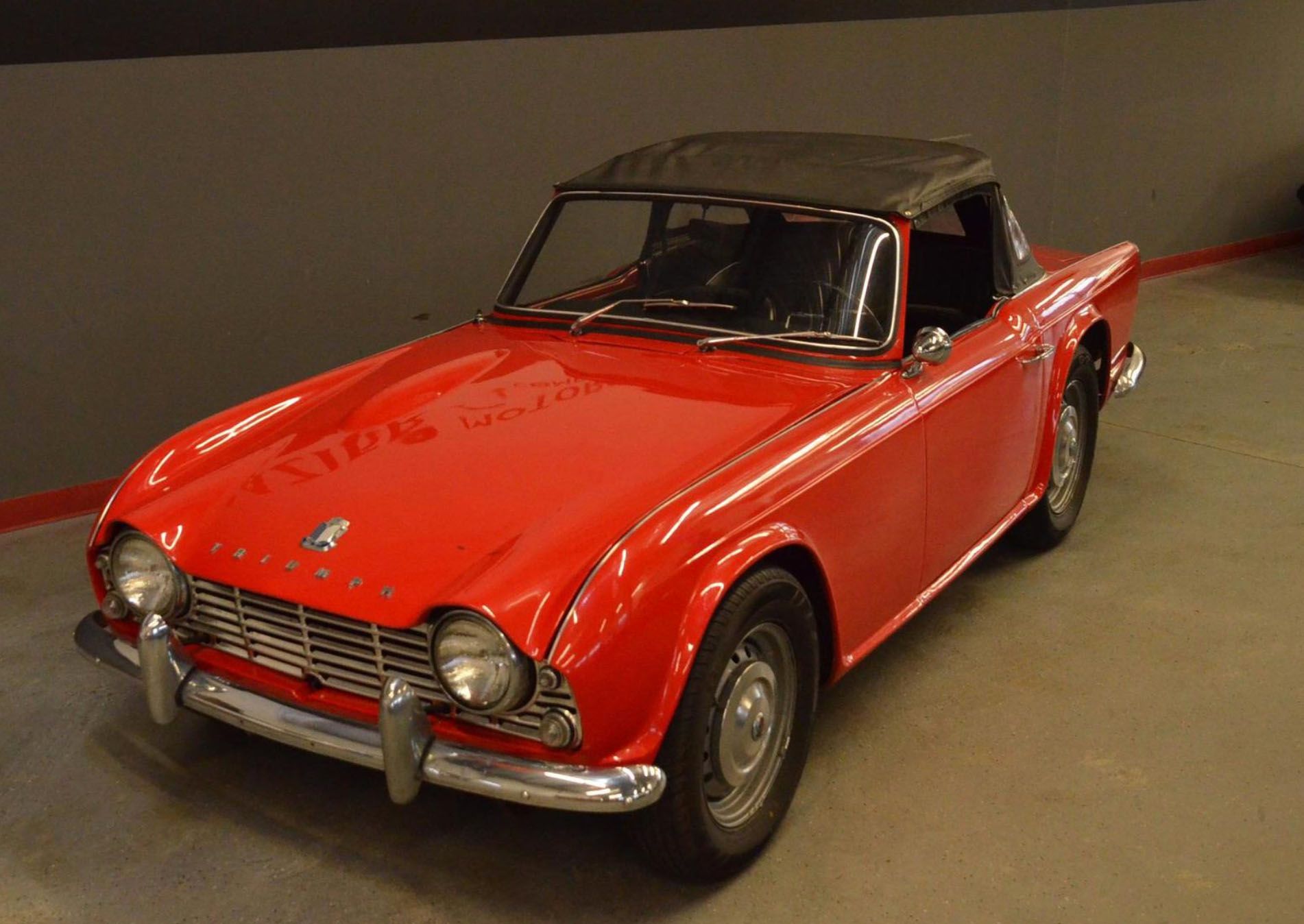 This is a south Texas TR4 that runs and drives strong. The car starts up easily, has a quiet transmission with tight shifts, a strong suspension, and a nice interior with good seats, carpets, and door cards. Even the dashboard is in nice shape with no cracks, and all of the gauges work as they should. The soft top and soft top carriage are in like-new condition, and it has five good tires. Even more, all of the body panels are straight with nice factory gaps, and the rocker panels and floorboards are solid.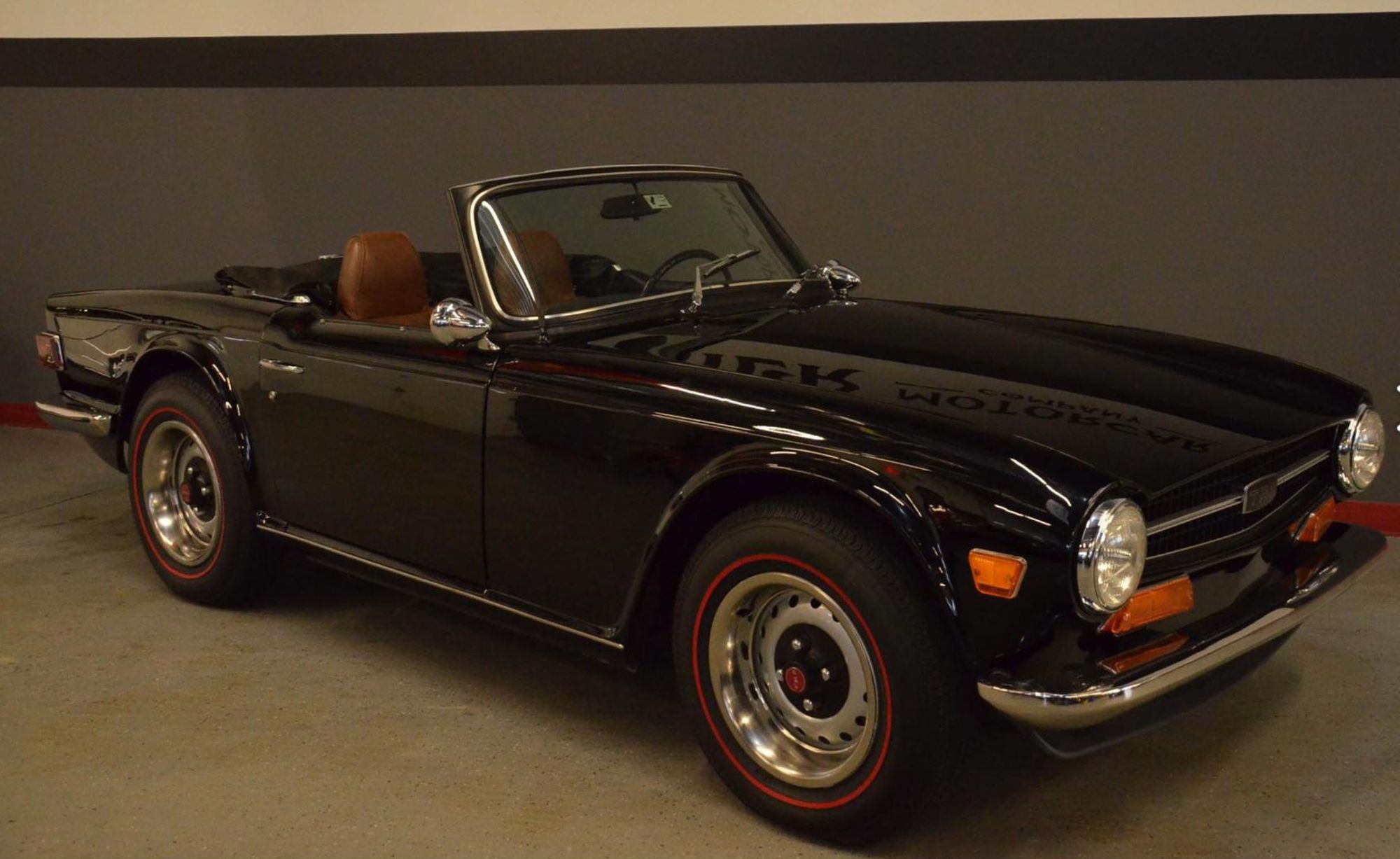 This is a well-sorted black 1972 Triumph TR6 from Florida. With three owners over its lifetime, the car has 79,500 miles on the odometer. This car comes with British Heritage Trust record. Composite lightweight fenders have been installed on all four corners, and the car is free of any corrosion. The car sits on brand new Coker wide oval Red Line tires, and it has a new engine bay, door, and trunk sills, along with new gauges such as oil, temperature, and voltage. New brakes have been installed as well as rear bearings, u-joints, shocks, and new axles all done at 70,000 miles. Other new parts include valve springs, retainers, seats, clutch master and slave cylinders, windshield, polished stainless steel bumpers, new lenses, and chrome frames, auxiliary fan with stainless steel duct, air dam, new grille, and dash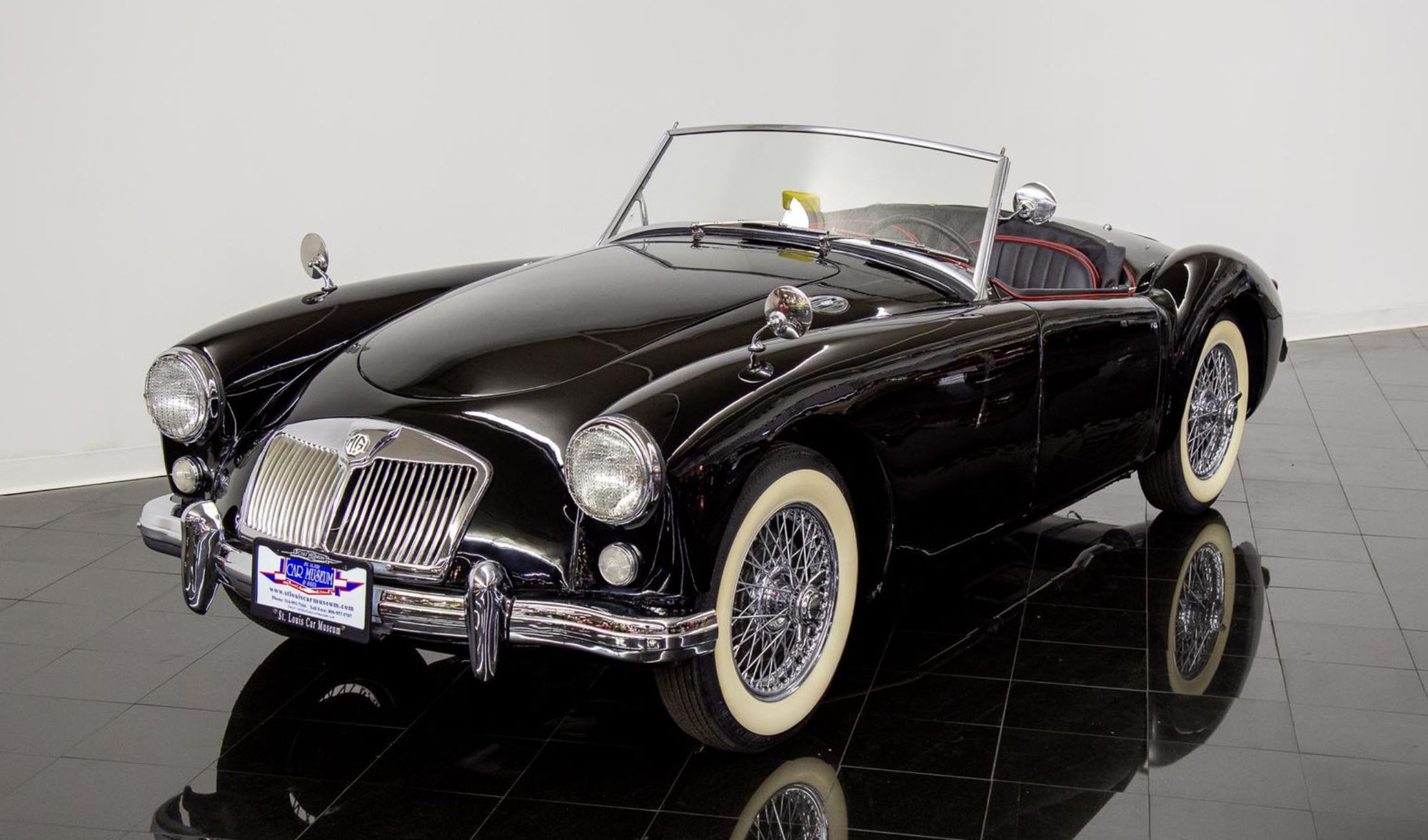 This 1959 MG MGA was beautifully restored back in 2012 and had all mechanicals fully rebuilt along with a complete cosmetic overhaul. This classy MG sports chrome wire spoke wheel wrapped with white wall rubber. The exterior is slatered in a glossy black over a red interior. Inside the engine bay sits a 1500cc straight-four engine with fully rebuilt SU carburetors and is shifted via a 4-speed manual transmission. It was given a plethora of brand new parts, so check it out.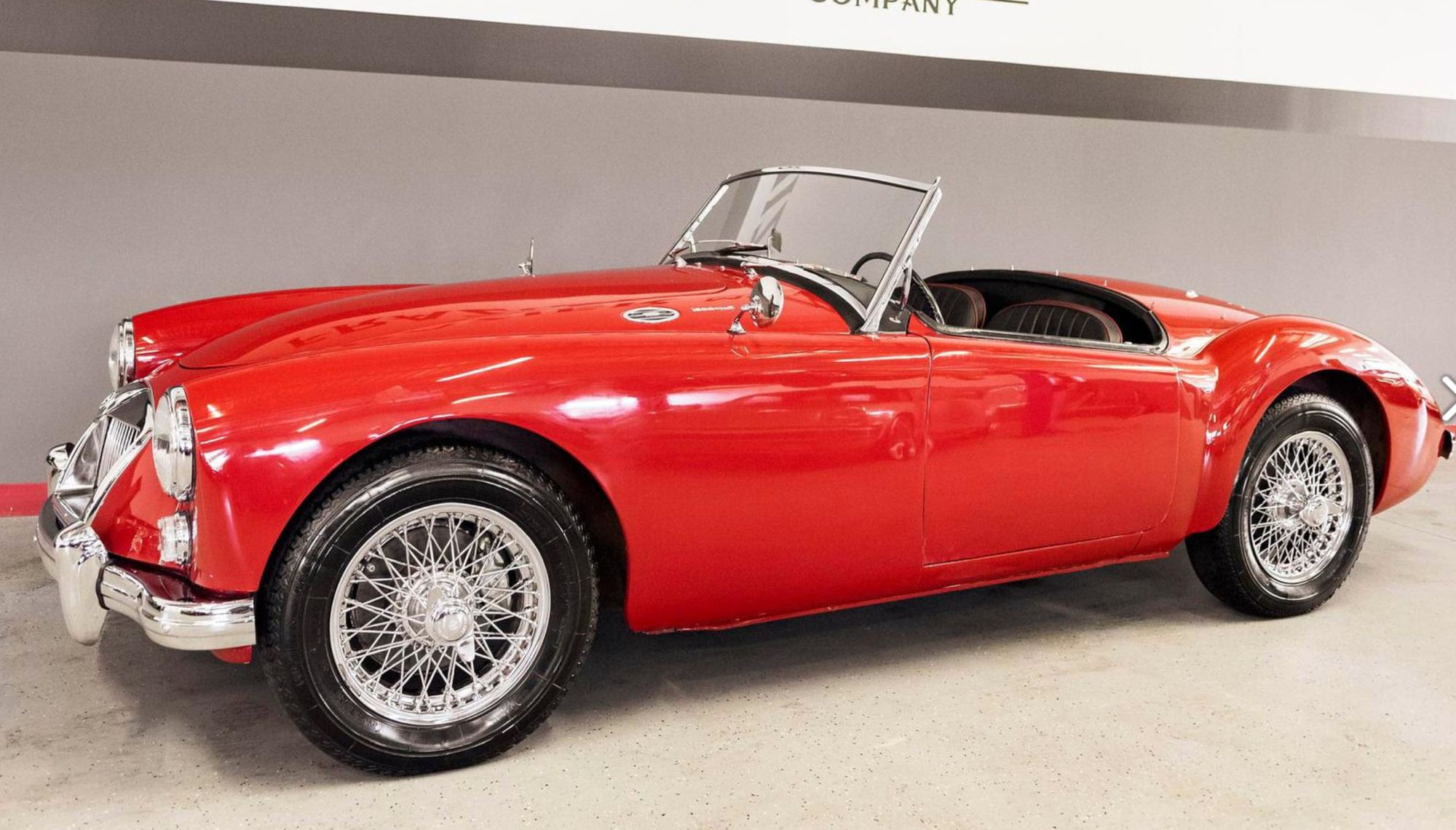 This 1962 MG MGA MKII Roadster is a stunning and rare example that is equipped with a numbers-matching engine. The car comes with a Heritage Certificate. This classy roadster that hails from the northwest united States runs superbly, and the leather interior is like new along with the carpeting. All chrome is in fantastic shape without pitting, and the 43,775 mileage is reported as accurate. Even more, it had the same owner for over 30 years.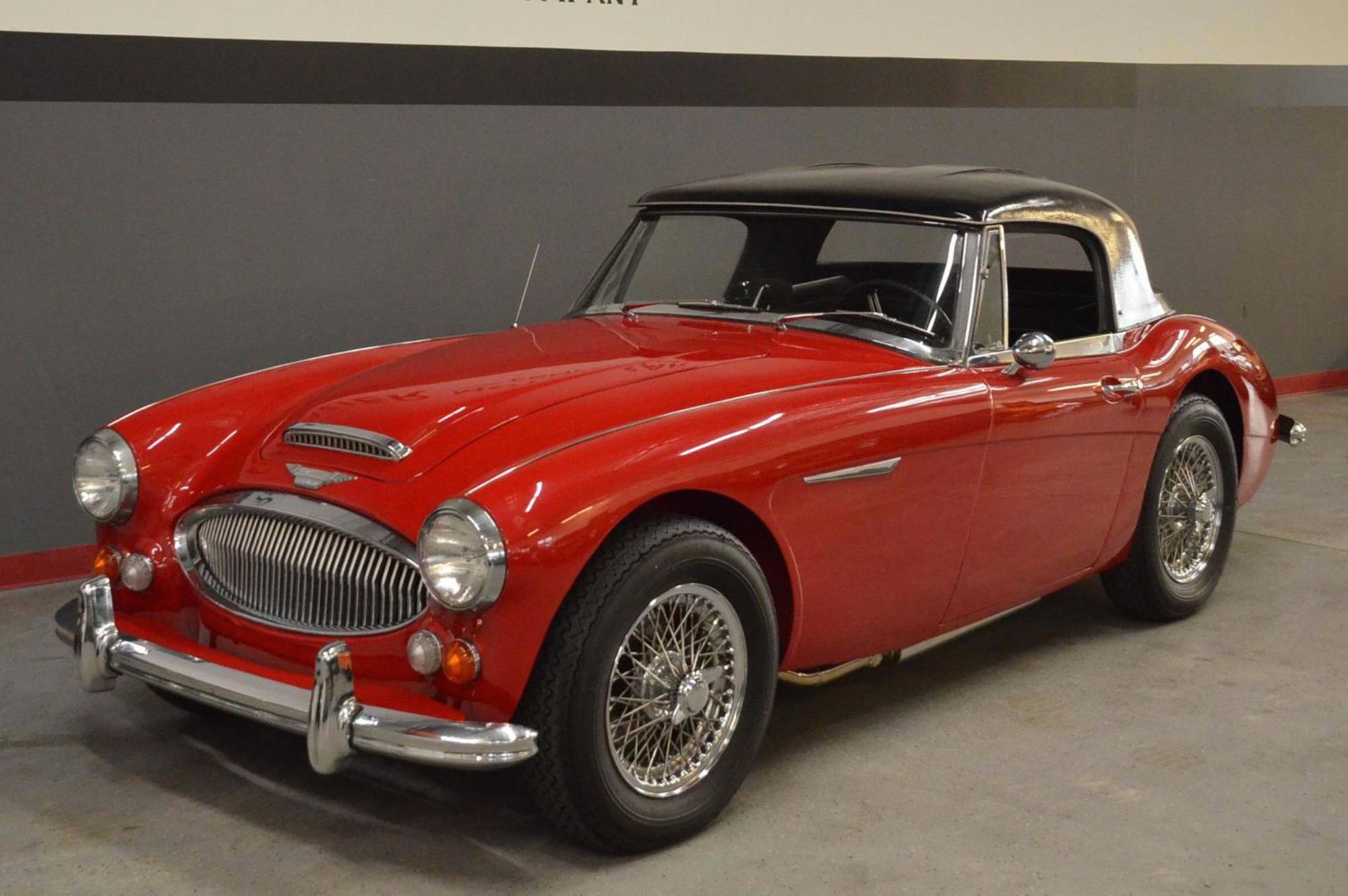 Here we have a 1967 Austin-Healey 3000 BJ8 that is all-original, had just one owner, and resided in Beverly Hills, California. Besides just one repaint in its lifetime, the rest of the car is original and has never been restored. When we say original we mean the engine, transmission, interior, chrome, soft top, dash face, and mileage. The car is equipped with a fresh stainless steel exhaust and chrome knock-off wheels in excellent condition. All body and panel fit are factory perfect. The engine runs strong and the transmission shifts quietly. The interior shows some patina, and the factory soft top needs to be replaced.
1969 Jaguar E-Type Series II Convertible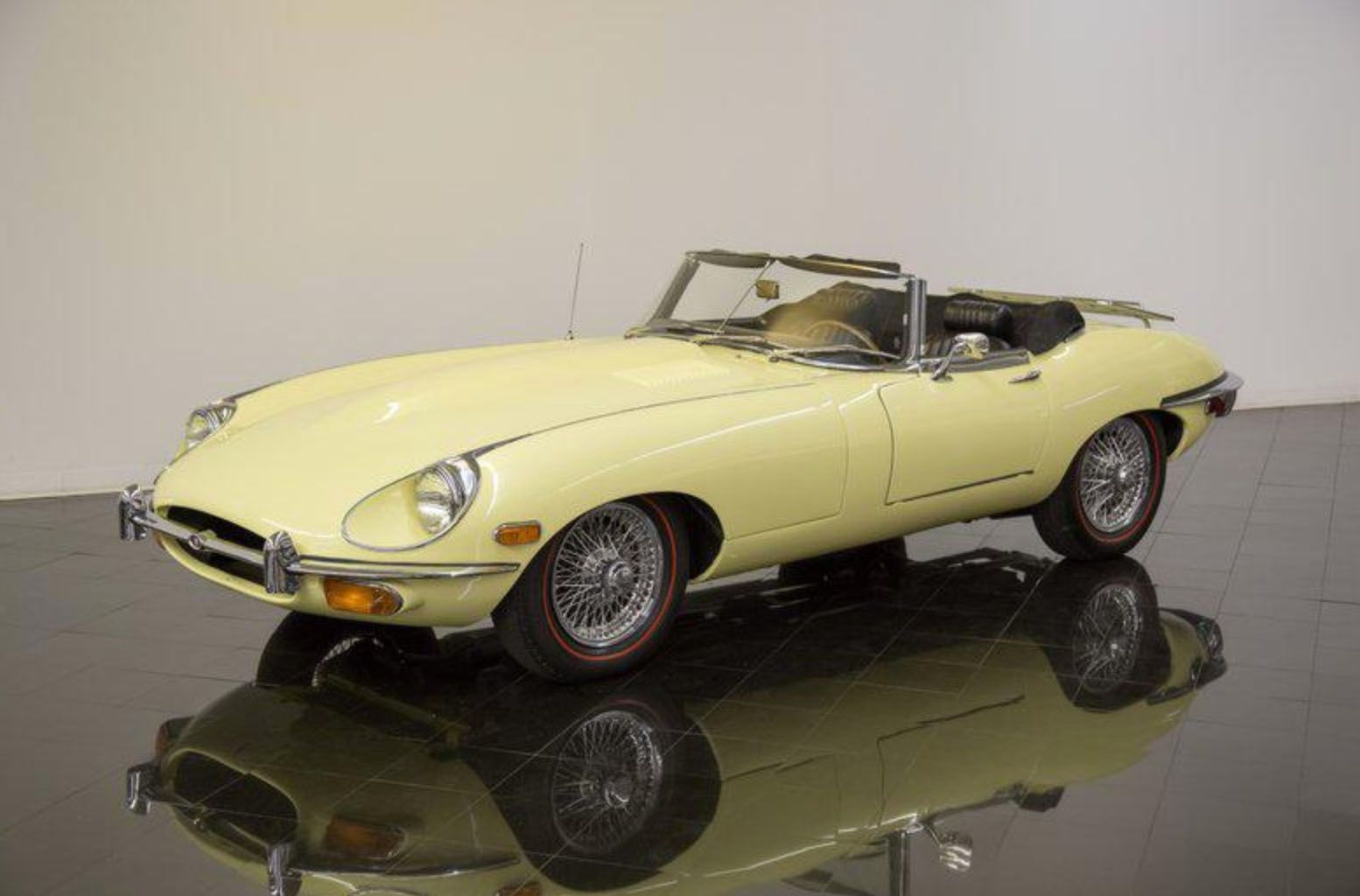 This beautiful 1969 Jaguar E-Type Series II Convertible has had just 3 registered owners over the span of its life, and it currently shows just 44,957 original miles. This is a numbers-matching example with the correct paint code. The car has been restored both mechanically and cosmetically. Options include a luggage rack, redline tires, stainless steel exhaust, and more.

1959 Jaguar XK150 SE Roadster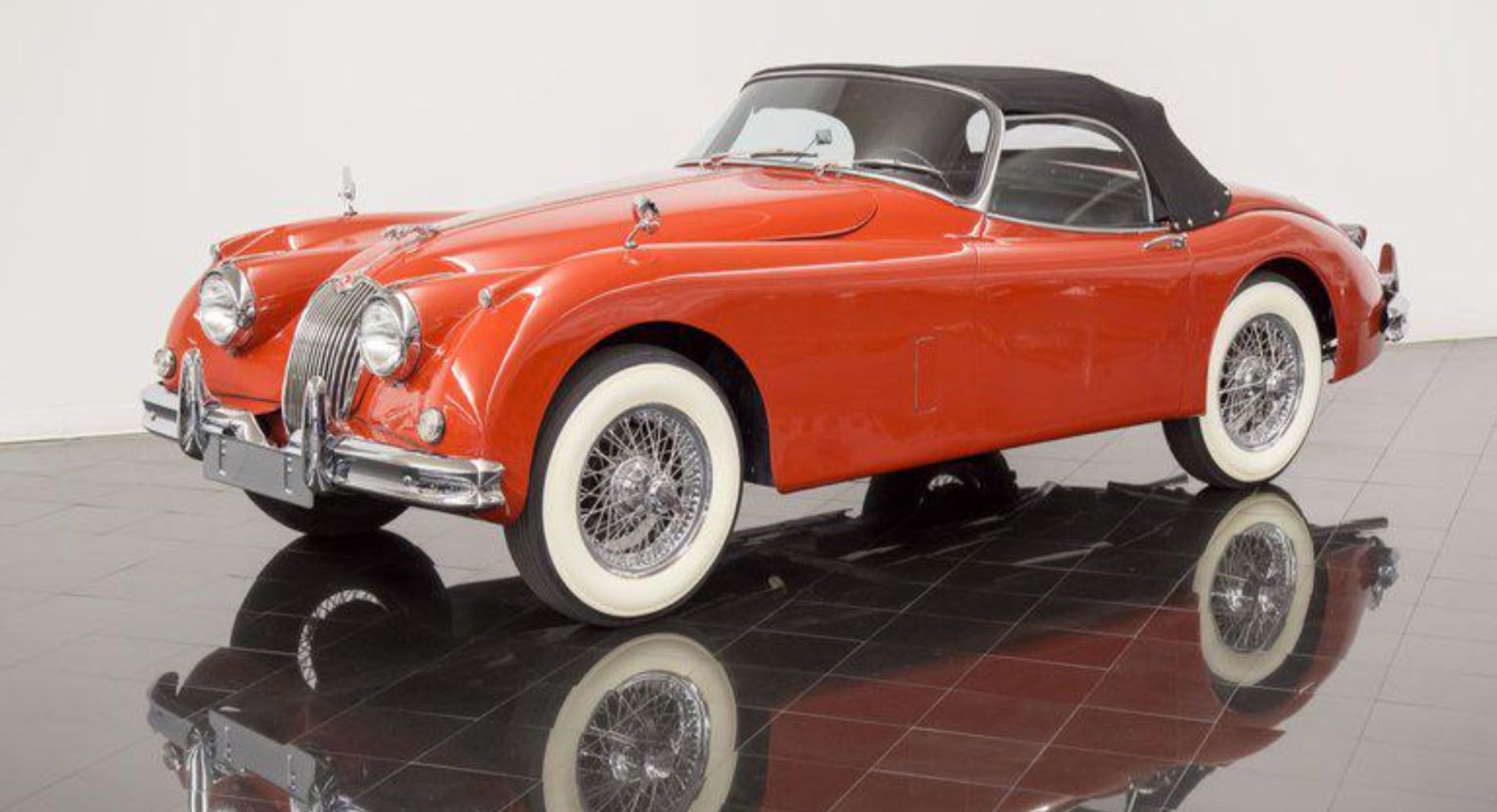 Here we have a stunning 1959 Jaguar XK150 SE Roadster finished in Carmen Red over a black leather interior. This two-seater 'vert is equipped with the Special Equipment performance package so this convertible makes 210-horsepower. Shifting power comes from a 4-speed gearbox with overdrive. In 2014, this Jaguar was beautifully restored and given new paint, all new chrome, a new convertible top, stainless steel exhaust, chrome wire wheels, tires, and more.
1964 Jaguar XKE Series I E-Type Convertible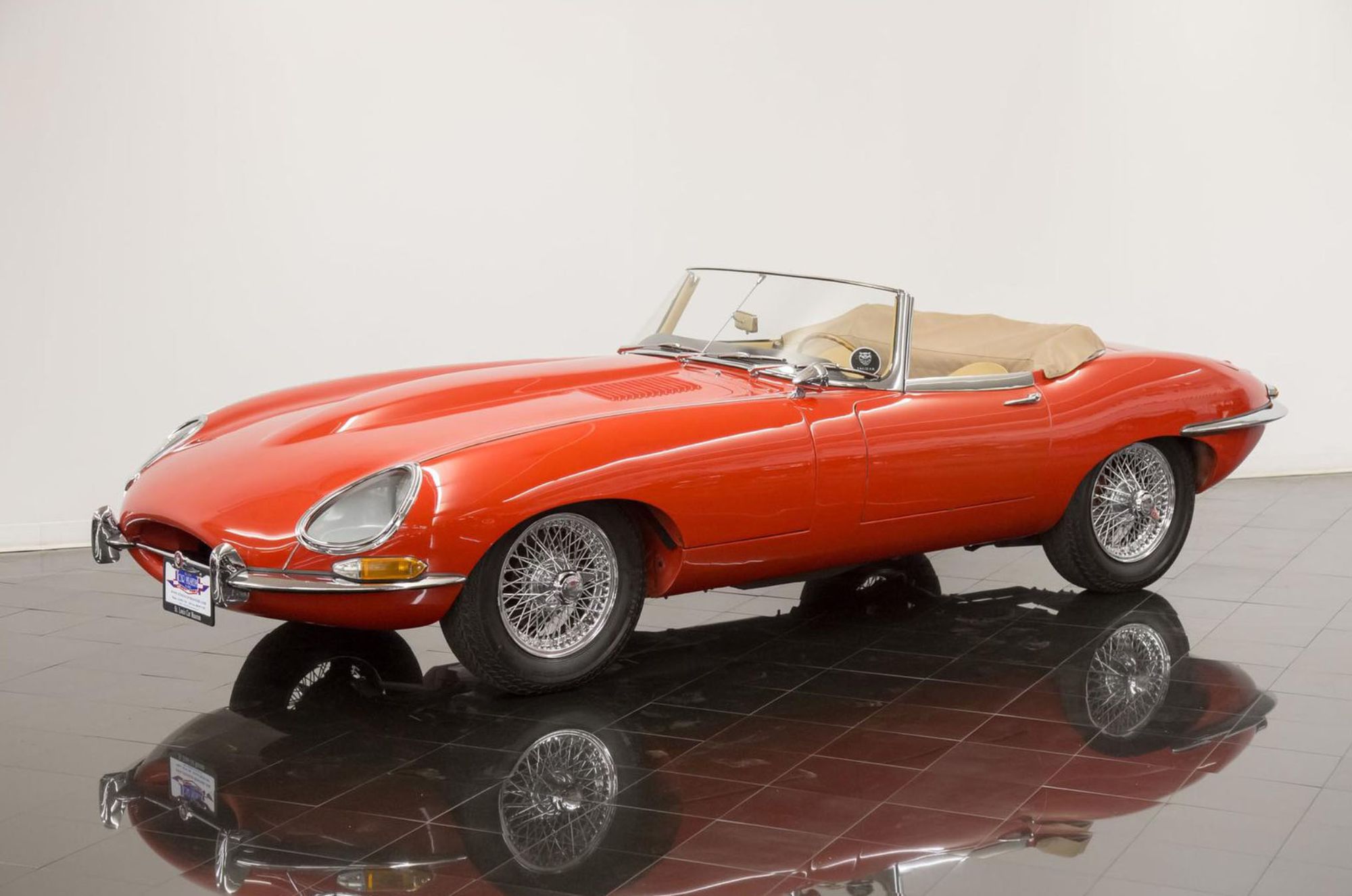 This beautiful classic Jaguar was given a nut and bolt restoration. The numbers-matching 3.8-liter drivetrain was fully rebuilt as well, and it was given new brakes, rebuilt carburetors, new chrome wheels, tires, and more. The exterior and forward chassis were all repainted in Carmen Red over a Biscuit Tan interior. Outside, it features a matching tan canvas soft top and boot cover. The exterior chrome was refinished and all weather stripping was redone. About 15 years ago, the interior was redone along with the sport seats being stripped and professionally reupholstered in respective vinyl and leather. The braking system was refurbished, and the suspension received new components. In May of 2017, the engine was rebuilt with no stone left unturned.

1959 Jaguar XK150 S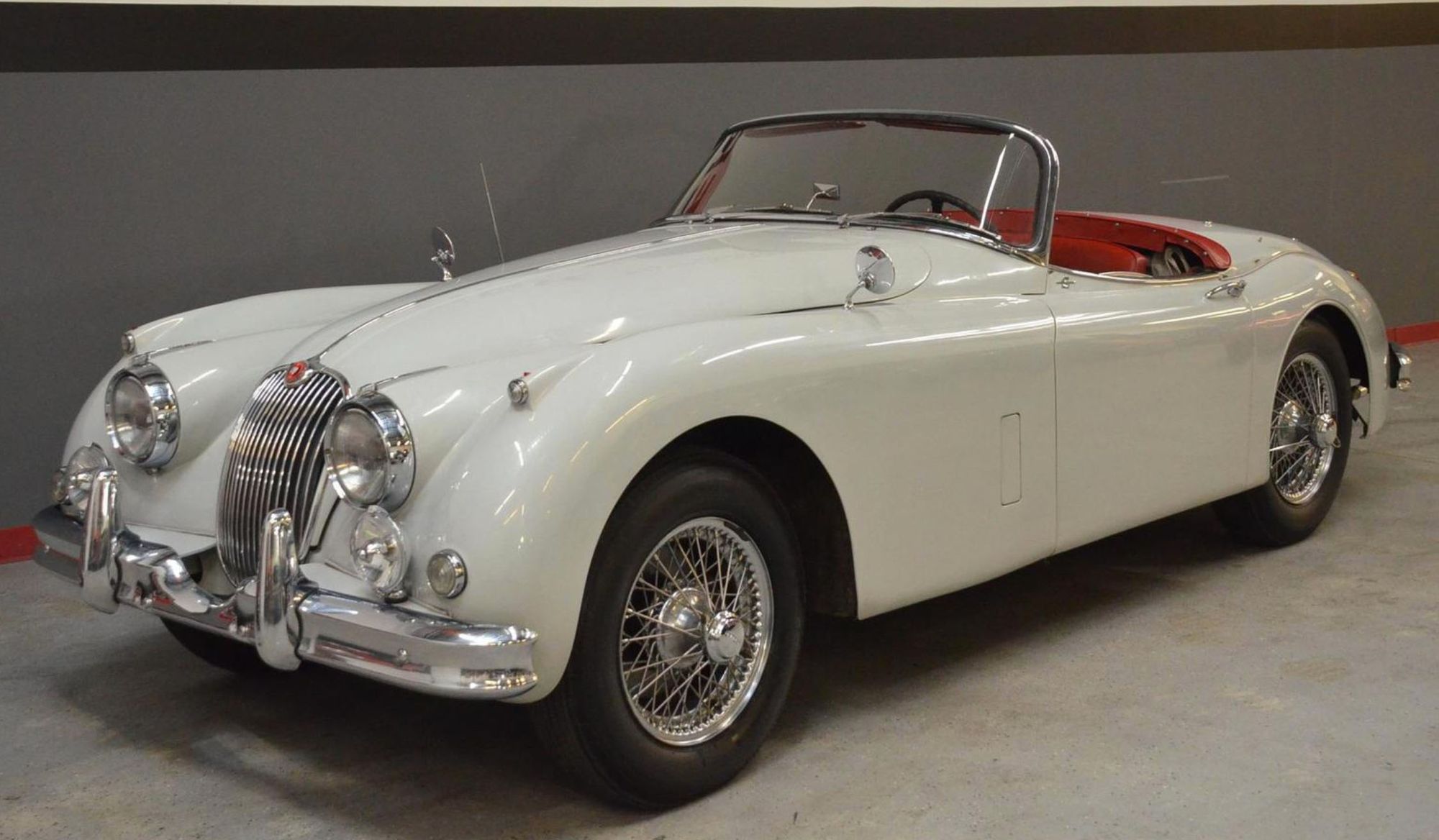 This beautiful Jaguar is up for bids with all proceeds going to charity, SMILE TRAIN, a charity committed to cleft lip and palate correction in children. This magnificent car is well-preserved and is a numbers-matching example of a rare "S" model XK150 Roadster. This car was bought in 1960 by its last owner. The original bill of sale is included from when it was first purchased in Portland, Oregon, along with the original Manufacturers Guarantee certificate. This car has never been taken apart and only features a single repaint that it was given decades ago. This is a numbers-matching car throughout. This classic runs and drives strong, and was the previous owner's pride and joy as it was garage-kept and meticulously maintained over its lifetime. This car hails from the southern states and has zero accidents on the record and no rust to be found.

If any of these cars suit your fancy, go and check the listings and place your bid. There are about 3 days left until the auction ends, so happy bidding!
Read More Classic Car News Here...