This guy was a serious car nut…
---
Non-gearheads are often surprised to find people with good jobs and a balanced family life are totally nuts about cars. It's like they think being an enthusiast is some sort of disease or at the very least it automatically makes you a freak of society. That's far from the case, as Bob Regehr's impressive collection of over 140 cars aptly proves. Regehr invented the Moon Walk bouncy house, bringing countless hours of joy to children around the world. The inventor and entrepreneur, who passed away over a year ago, was a dedicated family man who also amassed this car collection that's now headed to the auction block.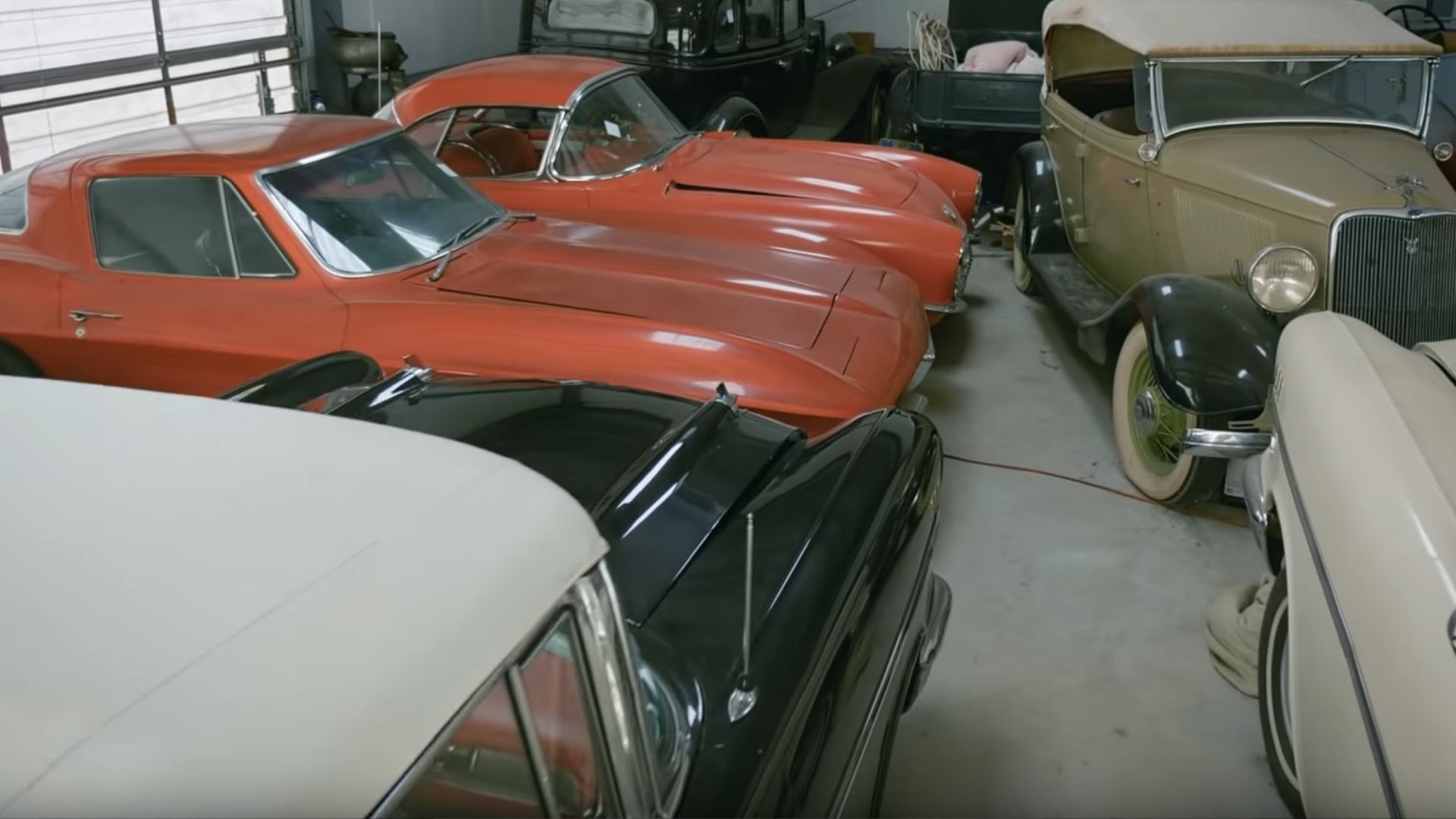 These 140-plus cars represent 6 decades of automotive history. While the collection was mostly hidden away during Regehr's lifetime, he did share the amazing array of vehicles with Hotrod Magazine back in 2009. Now that the rides are destined for the auction block, a video proudly shows off the man's lifetime of acquisitions.
Included in the collection are twenty 1932 Fords, so it's safe to say Regehr had a thing for them. He was also decidedly a Ford man, with over 50 of the cars in this collection adorned with company badge. However, only two are Mustangs, so apparently he wasn't head-over-heels in love with the pony car.
Despite Regehr's obvious affinity toward Fords, he also amassed dozens of Chevrolet and Cadillacs. A total of 8 Corvettes are in the collection, ranging from a 1956 C1 to a 1978 C3. The man also kept a 1972 Pontiac GTO and a 1953 Buick Skylark.
The oddball of this collection is a single red 1979 Ferrari 308 GTS. Even the humble businessman from Kansas who invented the Moon Walk bouncy house still had a thing for Ferraris, and who can blame him?
All these cars are being auctioned on October 24 through VanDerBrink Auctions. Watch the video for to get a better look at Regehr's collection.