Grab the hottest car of 2020.
---
When this year began, people were eagerly awaiting the new C8 Corvette with its dramatic mid-engine configuration and the promise of superior performance versus the mighty C7. However, nobody knew that this year would bring and production-stopping pandemic, making this 2020 Chevrolet Corvette far rarer and in turn more valuable than it would have been otherwise. What's more, you have a shot at grabbing this brand new C8 Corvette with only 12 miles on the clock through Vicari Auction.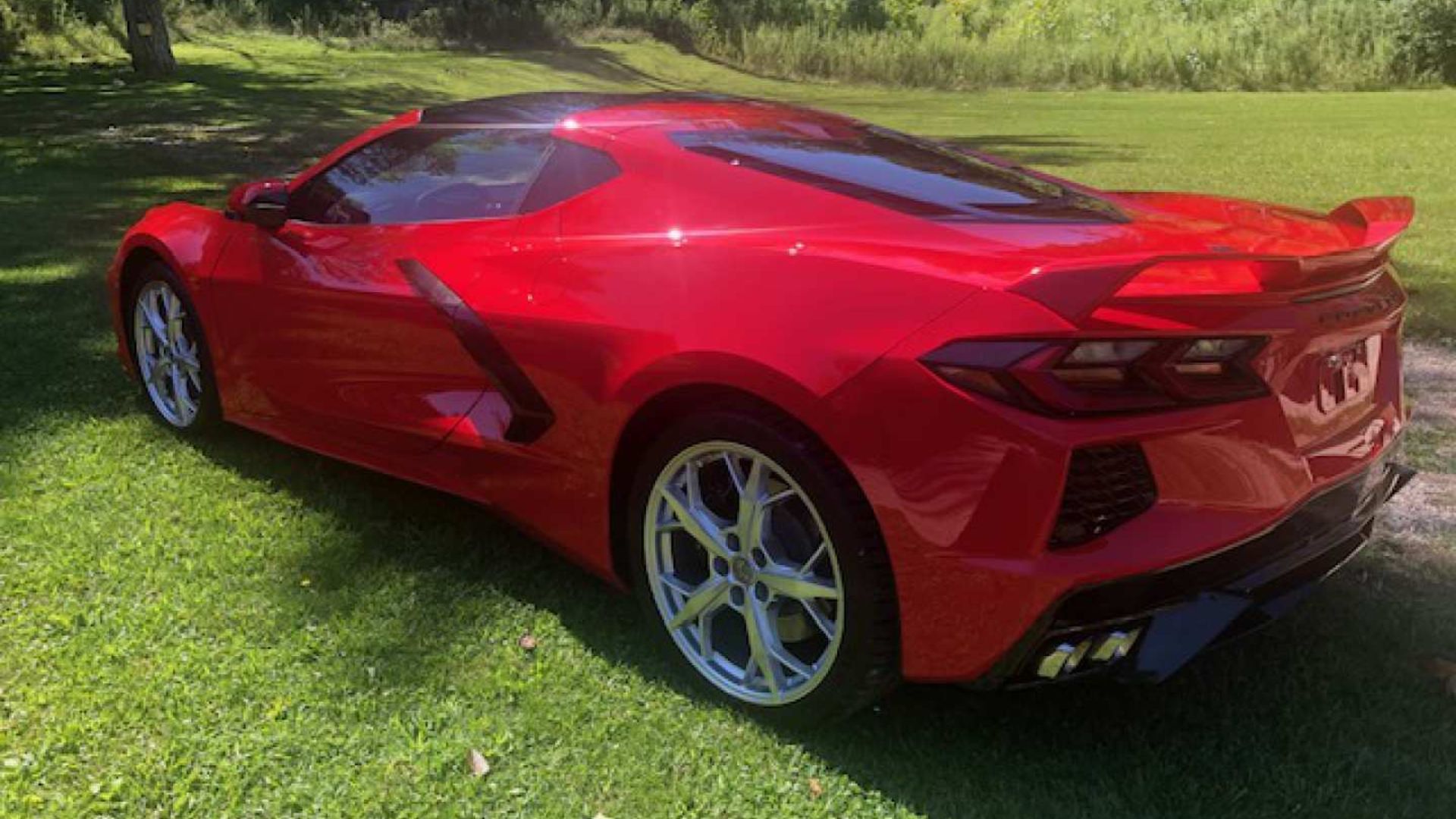 Now that we've seen the new C8 'Vettes in action, there's no doubt they're the real deal. Providing explosive acceleration and dramatically improved handling, these are a dramatic evolution of America's sports car.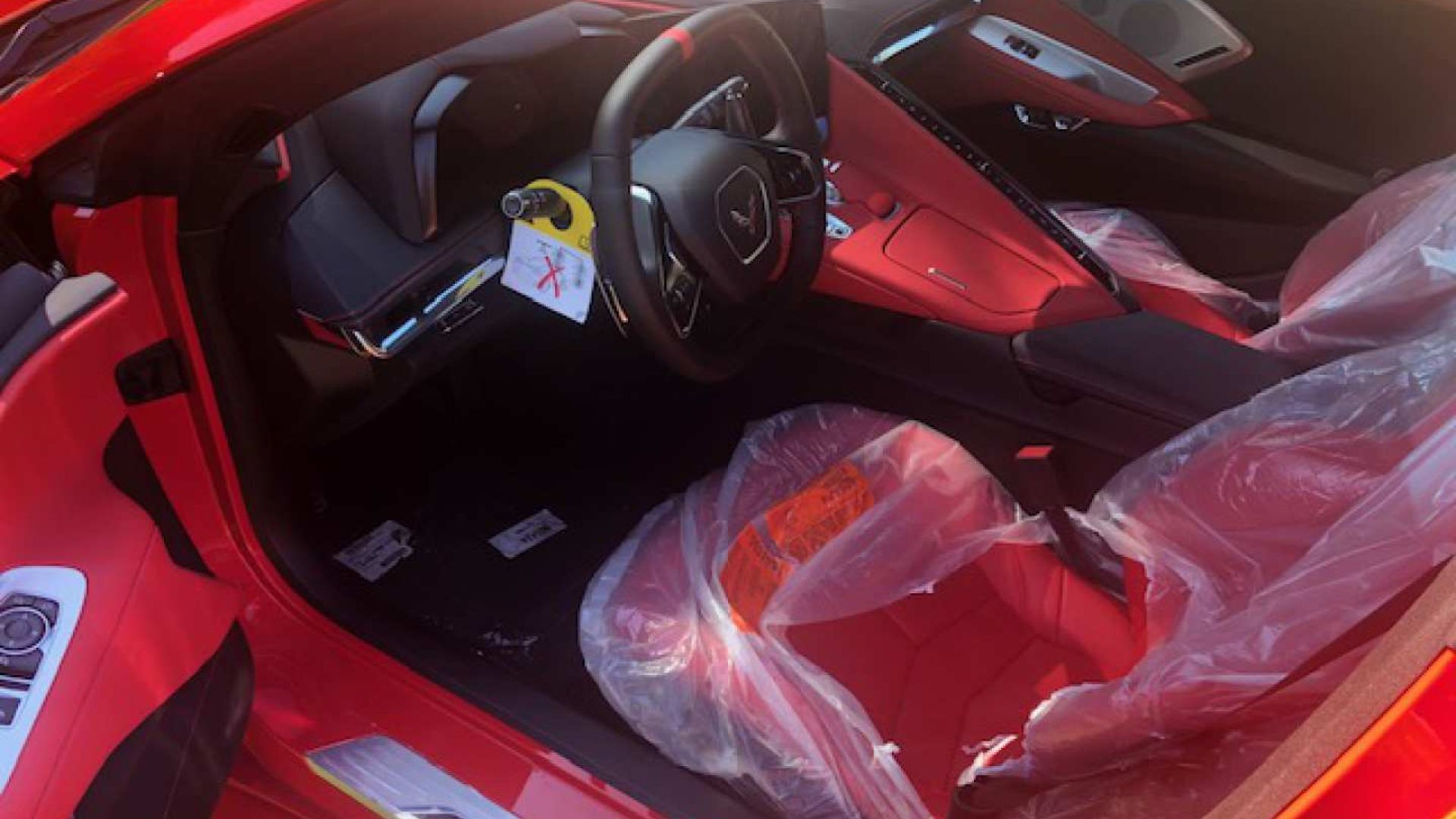 This particular one has the 2LT option, which many agree is the all-around best for a mix of performance and luxury features. That means you get the head-up display and data recorder, helping you to improve your driving skills by analyzing exactly what you've done during a run. Carbon fiber interior trim adds a decidedly modern, upscale feel. Also included are heated and ventilated seats, so you can get and stay comfortable easily no matter the outside temperature. A front parking camera helps prevent damage when parking, while the power-folding and auto-dimming side mirrors are another protective measure. Even more advanced is the rear cross-traffic alert and blind-spot monitoring.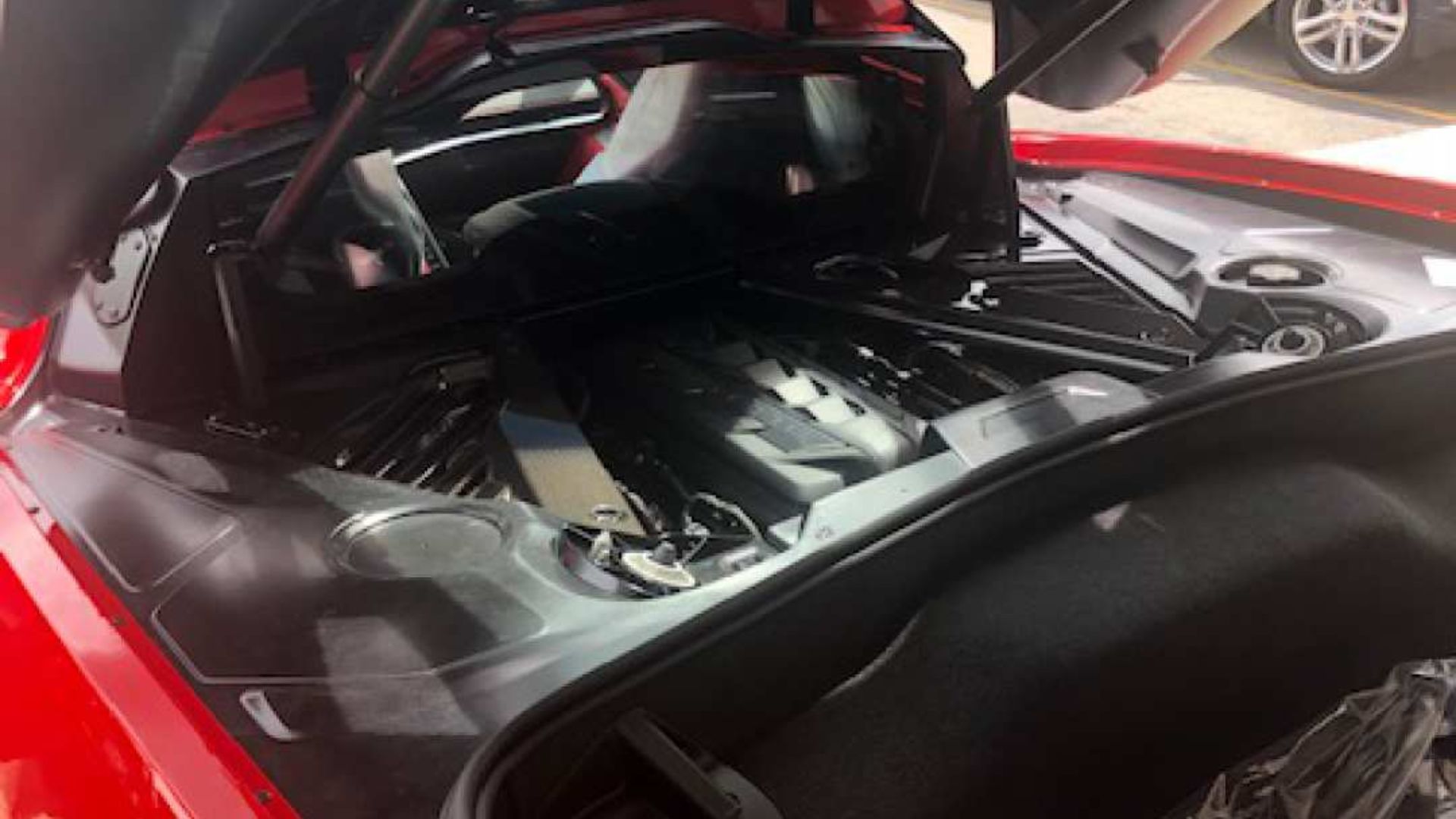 Even more options have been loaded into this 2020 Corvette, like the Engine Appearance Package, 19-inch and 20-inch Trident wheels, transparent removable roof panel, and the Z51 package with that aggressive rear spoiler.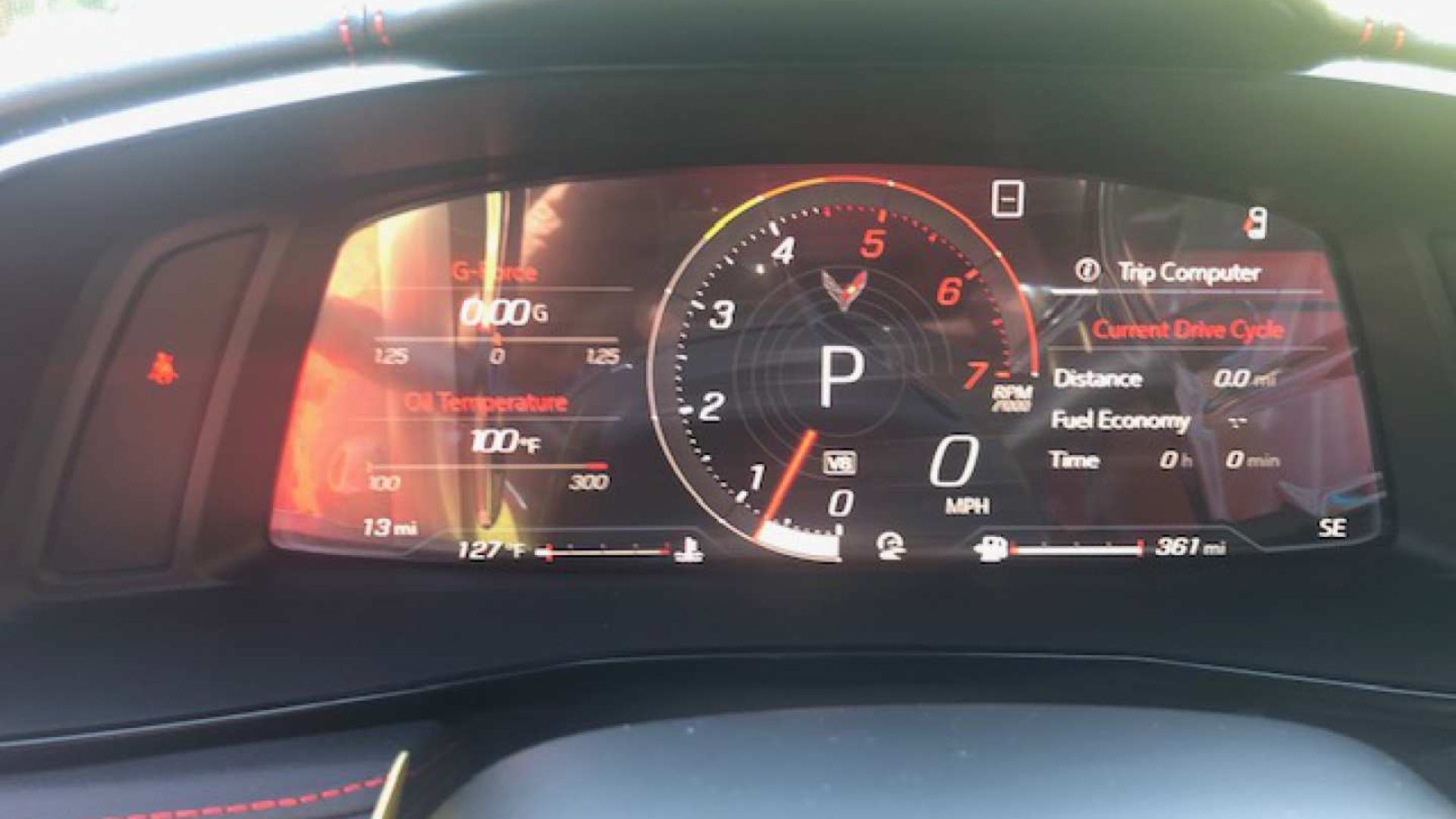 You also get performance brakes to balance out that 6.2-liter V8. A performance exhaust makes you crave starting this car up and adds to the fun of driving through tunnels.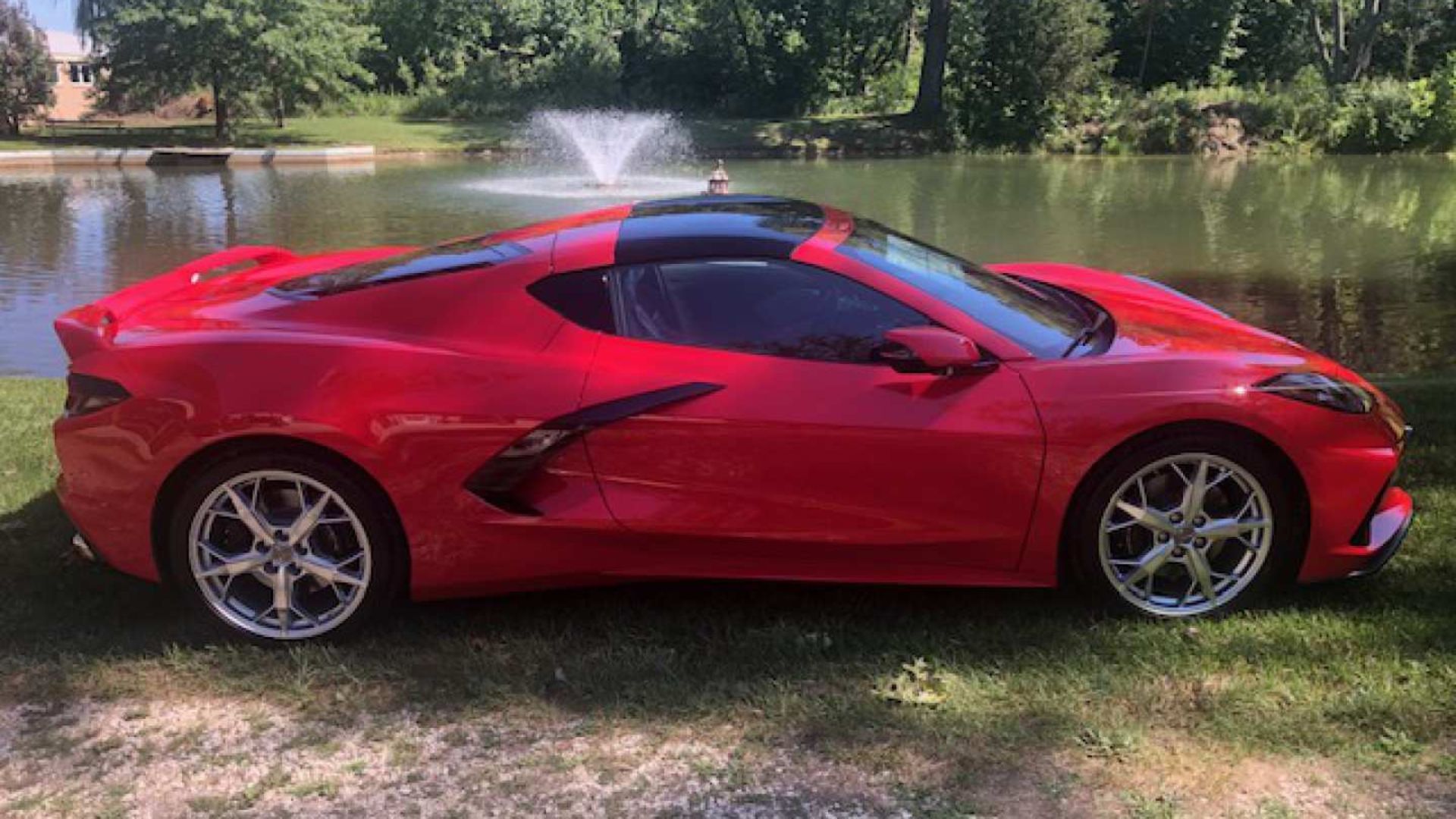 Fun, luxury, and exclusivity thanks to that long production stop during the pandemic makes this 2020 Chevrolet Corvette a true dream car. If you want a shot at it, you'll need to register to bid. While you're at it, check out the other vehicles headed for the auction block.