This sounds like the beginning of a joke…
---
We've seen all kinds of cars on Jay Leno's Garage, from rare classics to custom fabrications. However, we haven't seen Bill Burr together with Leno. That's what you get in this latest installment from the TV show. Plus, the two take a ride in a 1965 Buick Riviera GS. There might be too much Bostonian mirth crammed into one car for others to even understand.
Some of you might be wondering why these two comedians are meeting up at a diner and going for a ride in a '65 Buick Riviera. It seems like a cheap takeoff of Comedians in Cars Getting Coffee, but since that show is not coming back for another season we guess Leno thought it was ok to just continue it on in a half-baked sort of way.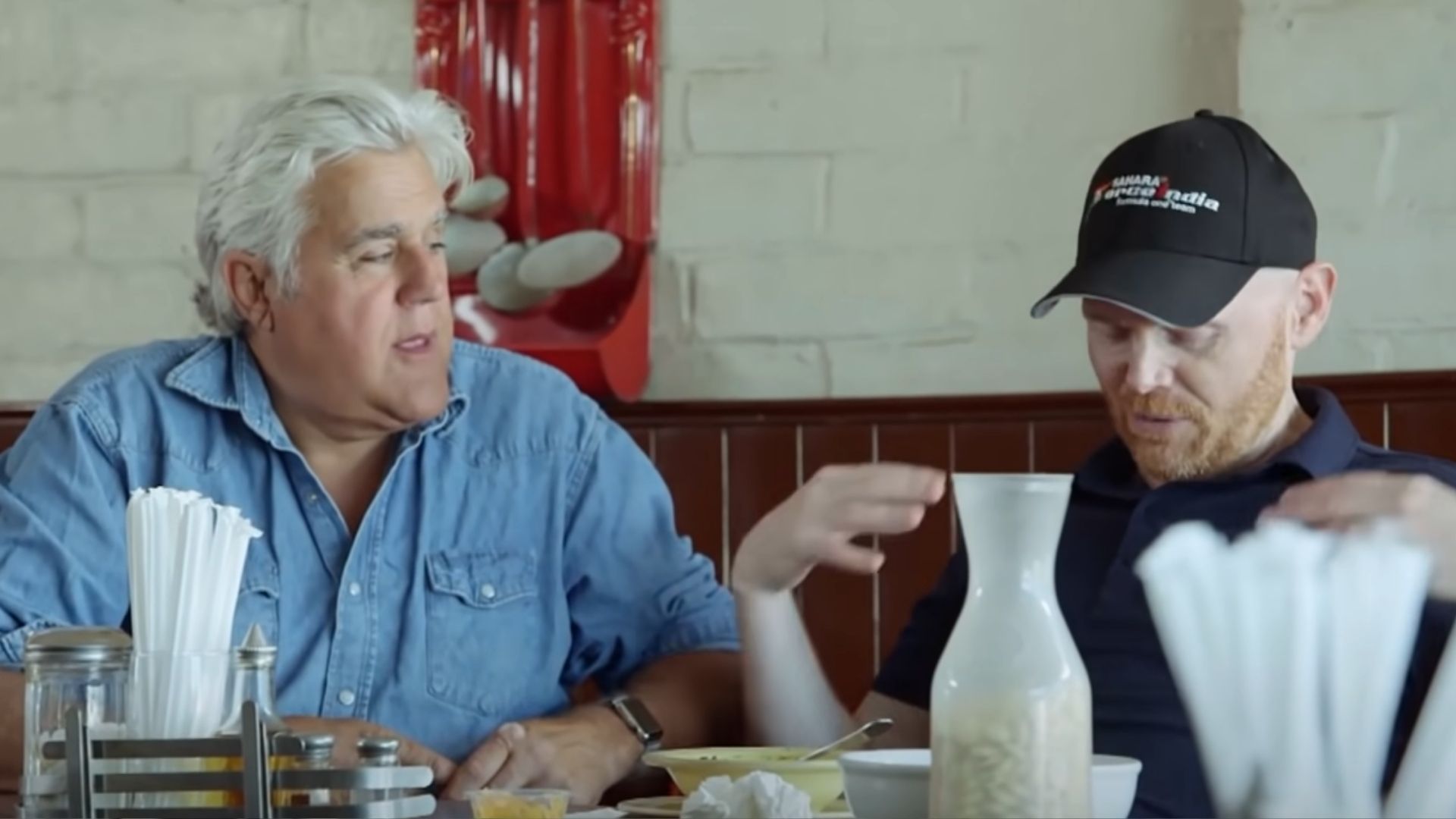 Then there's the interplay with Leno and Bill Burr. Honestly, we expected more. Burr perhaps is a little too edgy for Jay Leno's Garage producers, because he seems like a sedated house cat.
Of course, Burr and Leno talk about cars and Burr reveals that moving to California made him more of a car guy. He started researching them more and bought a '68 Ford F100 he still owns. He disclosed that his dream ride is a 1965 Buick Riviera, a car which all the cool kids had in Boston when he was growing up. That's when they go for a ride in one.
Sadly, one of the most amazing things about this episode is that nobody's wearing a mask or socially distancing. Ah, the memories.
The episode starts with Leno driving a McLaren 570S because it fits the theme of "living the dream." We're pretty sure Leno does that every day, but it sure is a great commercial for the British automaker and that's probably why that parts in the beginning.