If you're interested, you better move fast…
---
Somewhere outside of Tulsa, Oklahoma is a collection of barn find-condition cars tucked away in several buildings. Understandably, the owner of the collection, who is a widow, doesn't want the location disclosed since there are people who would just head out there to harass her. What's great is this collection is for sale, so the video we've included isn't just for your viewing pleasure. You could score a really nice classic American car, if you move quickly.
See how a guy shockingly rolled his C7 Corvette Z06 at a track here.
The first car they show off in the video is a 1958 Buick Special. It looks pretty fantastic for having sat for years. You can see it has the requisite barn find dust on it, but all washed up it should shine up nicely. Even better, the seller says the car is completely original.
There's also a really dusty green 1951 Dodge Business Coupe, which is also advertised as being all-original, except for the redone interior. Another is a 1958 Edsel Pacer, something which many have declared to be the worst car ever made, but lately is being appreciated more. A Kaiser the guy in the video doesn't seem to know much about seems to need a lot of work is also available. It might make for a good parts vehicle or a restomod build.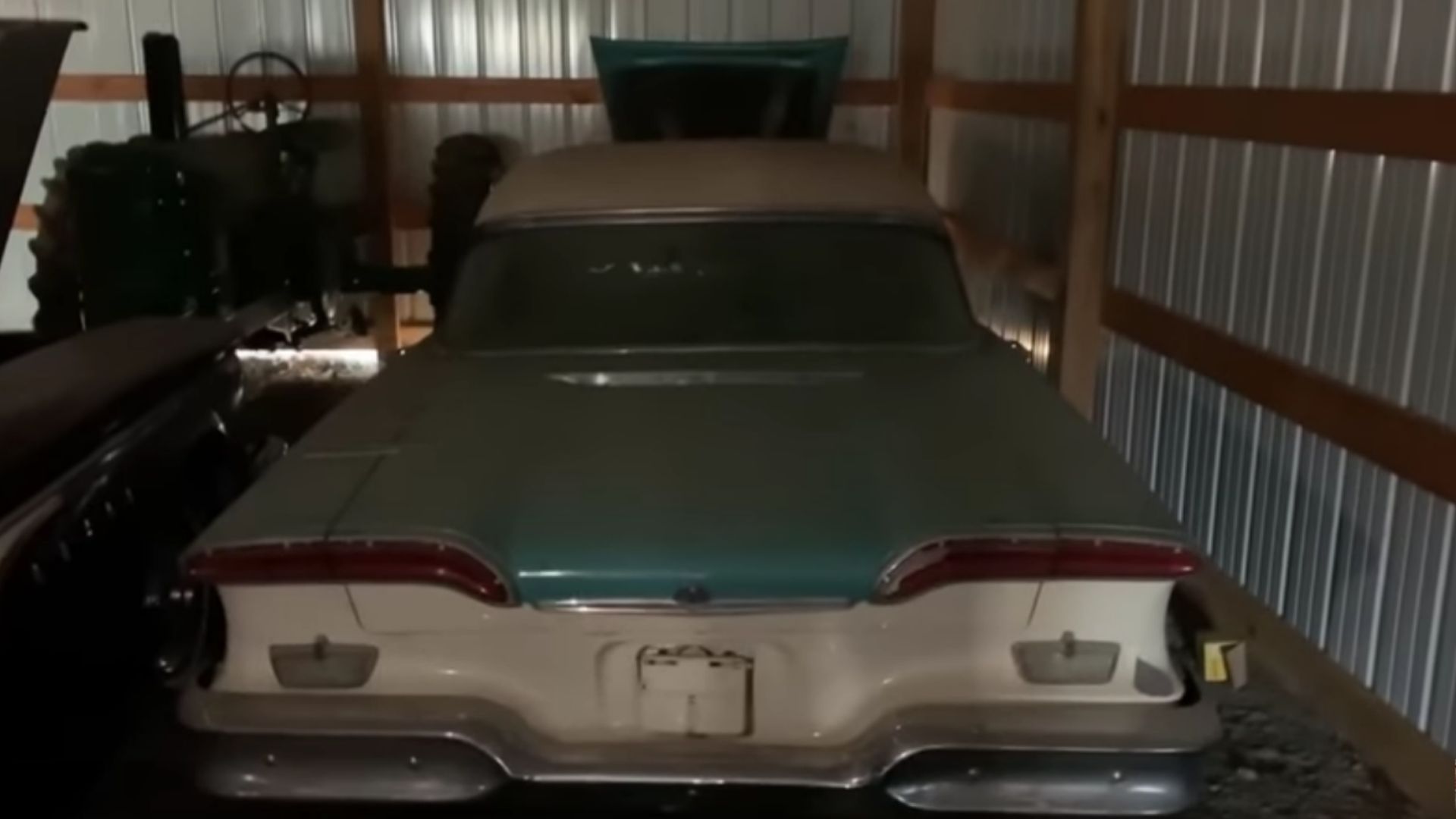 Also included in the collection are all kinds of classic car parts, from grilles to fenders, steering wheels, gauges, and more. The guy amassed quite the array of components.
Again, almost all of the cars shown are for sale, with one of the Edsels being an exception. Many of them are registered plus have a clear title. You can send a message to the YouTube channel Classic Car Rescue to get more details and work out an arrangement. However, they're asking you only contact them with serious offers instead of wasting their time.