Take it to the track, they said…
---
A video recently uploaded to YouTube shows a guy named Steve who rolled his C7 Z06 Corvette between turns 1 and 2 at Willow Springs Raceway. When you're driving a high-powered, rear-wheel-drive sports car and pushing the envelope, things can go sideways in a hurry. Steve, unfortunately learned this lesson the tough way because his beloved Corvette is now destroyed. At least he and his passenger weren't hurt in the wreck.
Check out a crazy Mustang crash here.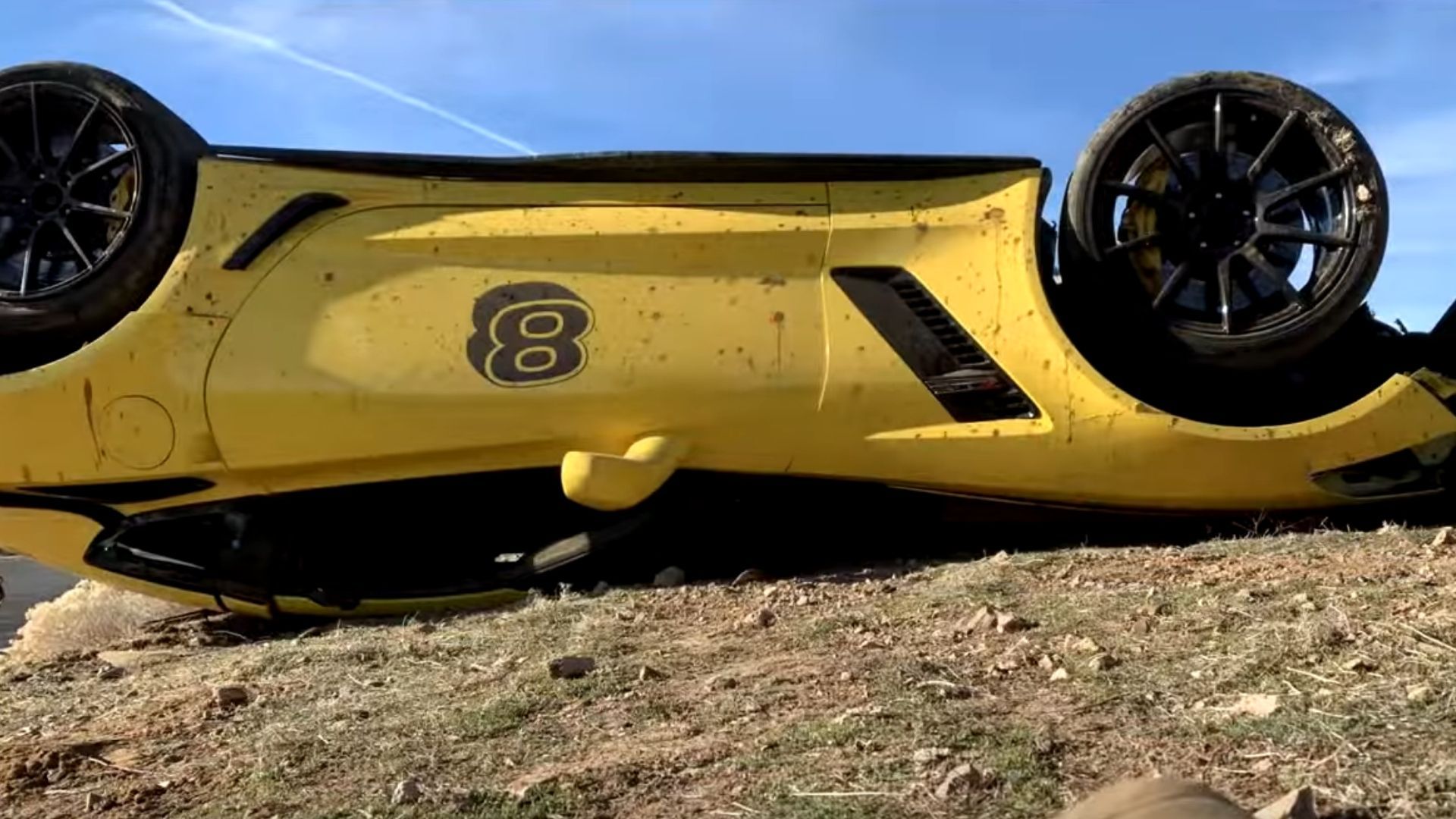 With the Performance Data Recorder on, Steve set out on "The Fastest Road in the West." However, the ride didn't last long at all. With the video and the annoying music playing over the raw audio, we get to learn some critical lessons on what not to do when driving on the track.
As some have observed, in the video you can see Steve put the C7 Z06 into Track/Sport 2 mode. That might seem appropriate since he's on a track, but this run was done in cooler weather with tires which haven't warmed up. Starting out with a more conservative mode would have been wise.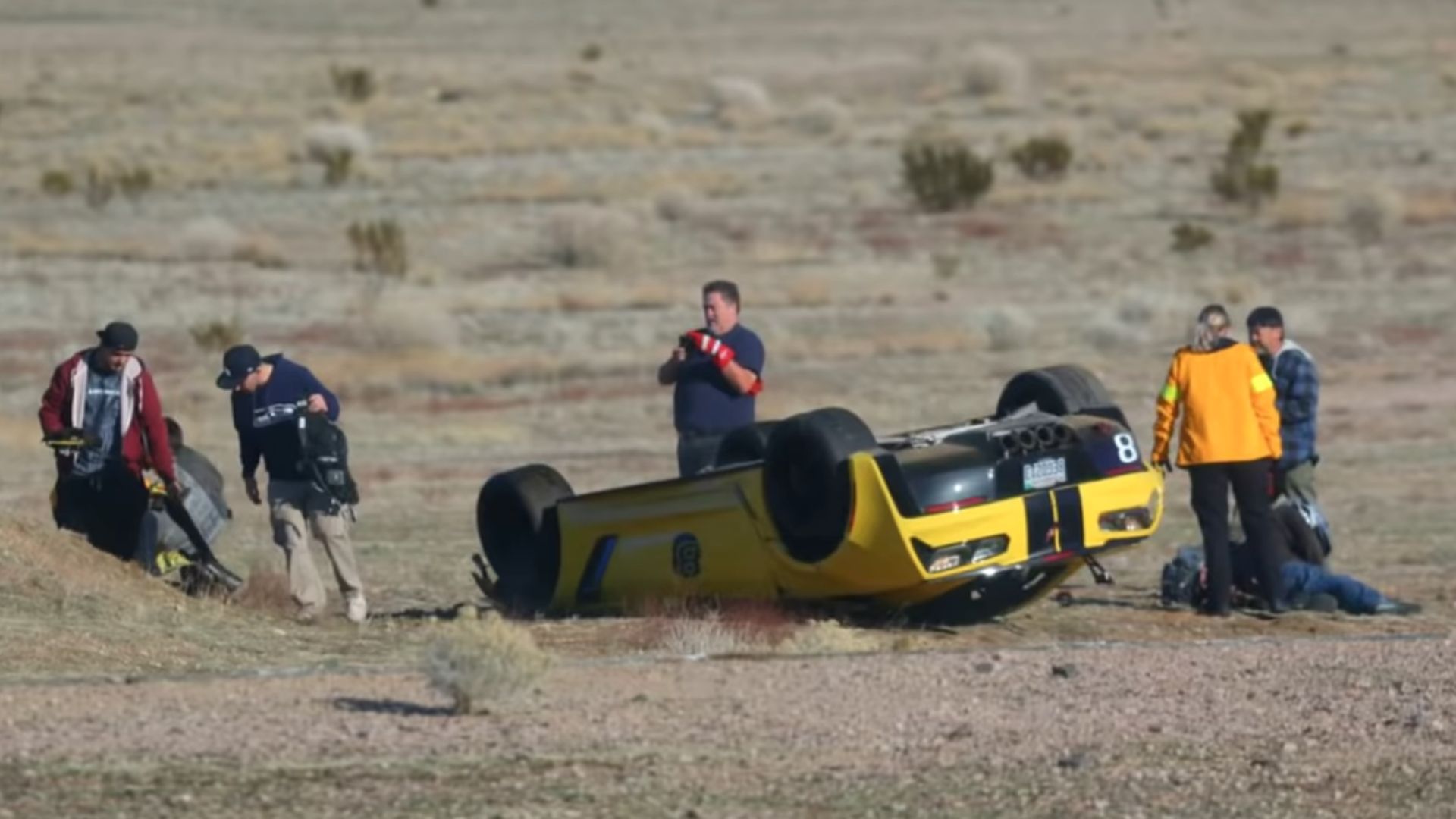 We're guessing Steve isn't a horribly experienced driver. Using Track/Sport 2 mode means no stability control. When the rear broke loose, it doesn't look like he counter steered. It also appears Steve hit the brakes instead of using the throttle to control the slide.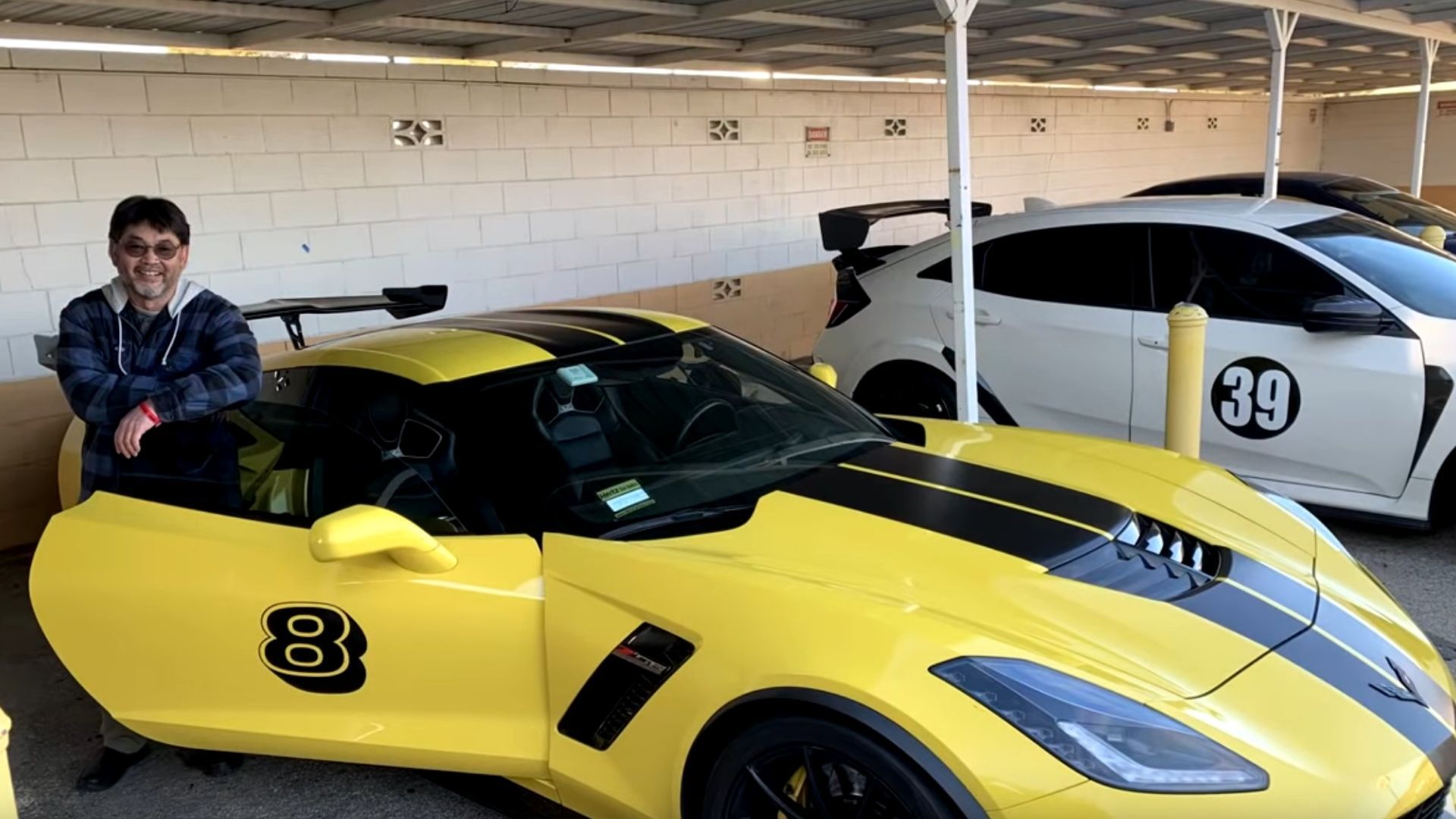 By the time the Z06 hit the dirt it was all over. The powerful sports car flipped, crushing part of the roof. In the video you see the damage done to the motorcycle helmet the passenger was wearing, showing just how much the roof caved in.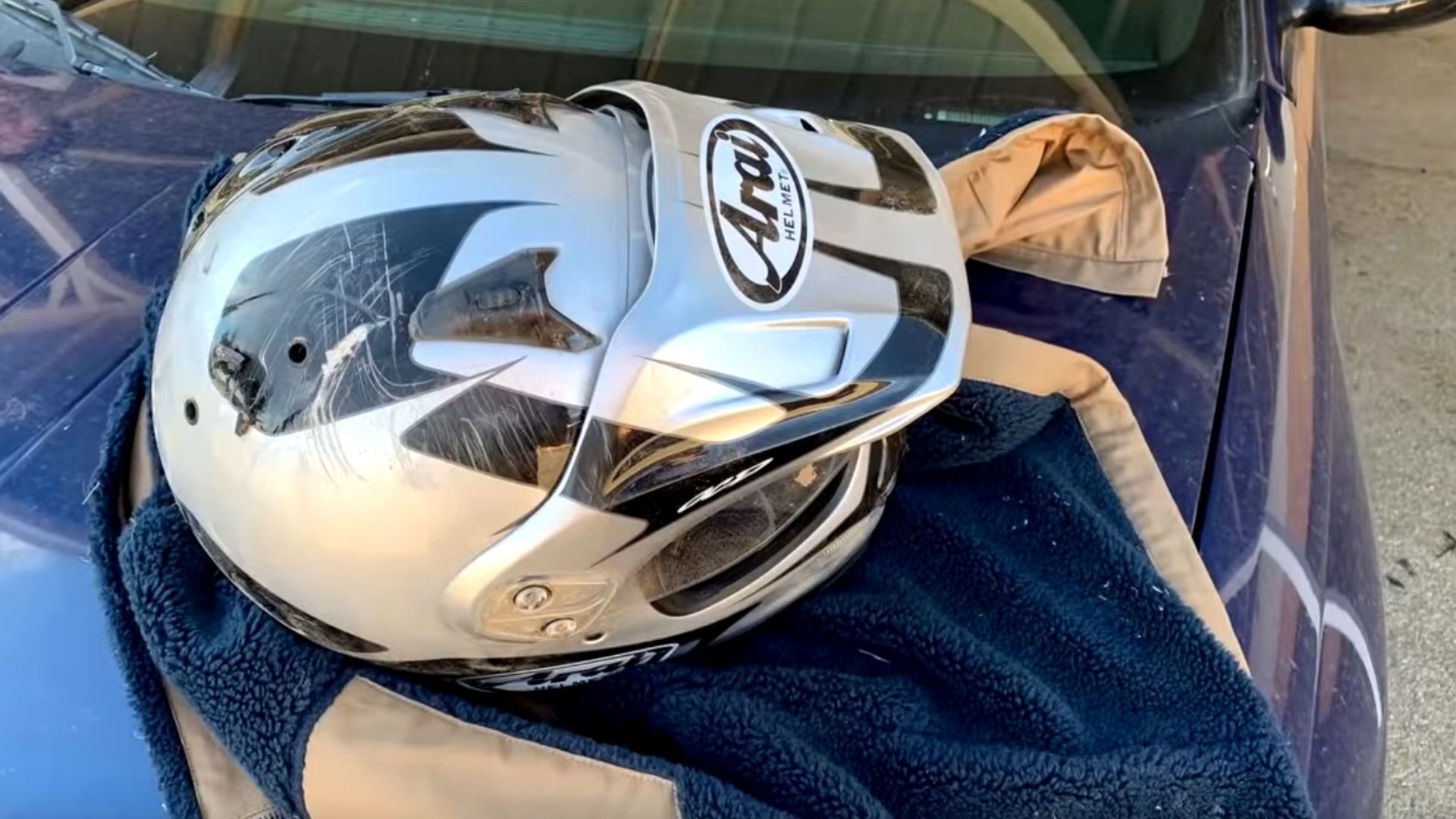 As you can see from the video, the Willow Springs staff came to the rescue, ensuring Steve and his passenger were able to get out of the crushed C7 Z06 safely. That is one of the reasons why you take it to the track instead of driving like this on public roads. Good tracks have safety measures in place so in the unfortunate event your driving skills are outstripped, you get help right away. We're glad these guys weren't hurt but hope everyone can learn from these mistakes.