Nature has taken over this classic…
---
So often, people take a special car they were driving regularly and stick it in the old barn, shed, garage, or wherever else with the intention of fixing something wrong with it. But then life happens, they might procrastinate some, and after a few decades the thing is dusty, has a family of raccoons living in the engine compartment, and it's still not running. That's how amazing barn finds like this 1970 Dodge Challenger come to be, and thankfully we have a video showing us what it's like to uncover such an automotive treasure.
See more amazing barn find cars here.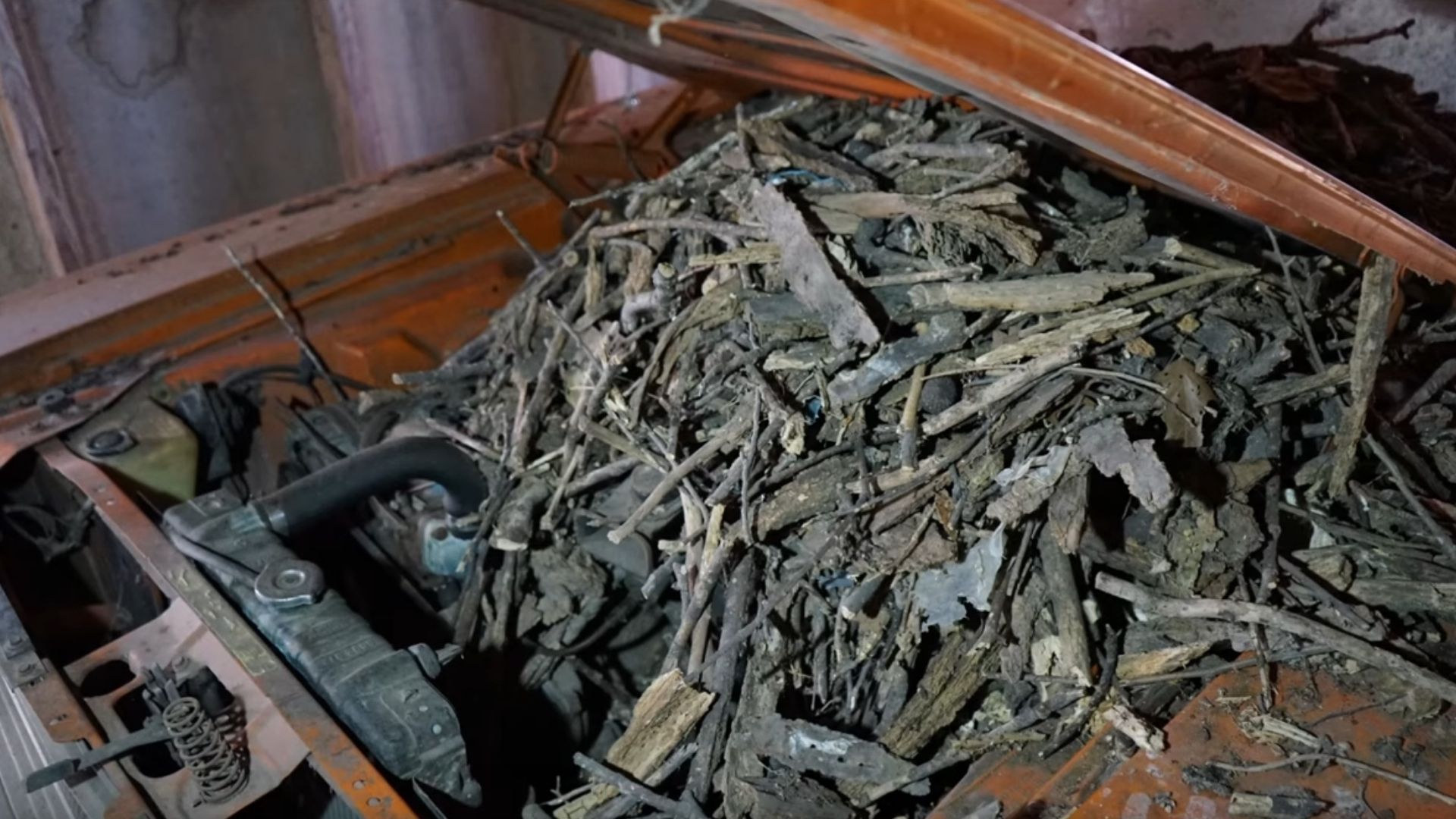 Supposedly, the reason this Mopar was put away was that the headliner was falling down. While that's a vexing thing to deal with while trying to drive, it's not a horribly difficult problem to solve. However, it was enough to keep this pony in the stable.
Sadly, this car only has the slant-six engine, not a burly Hemi V8. Still, these Challengers can command a pretty healthy price on the market today. Their looks are iconic and so someone might actually like the lack of power, or even better they might be looking to turn such a ride into a powerful restomod using a modern V8.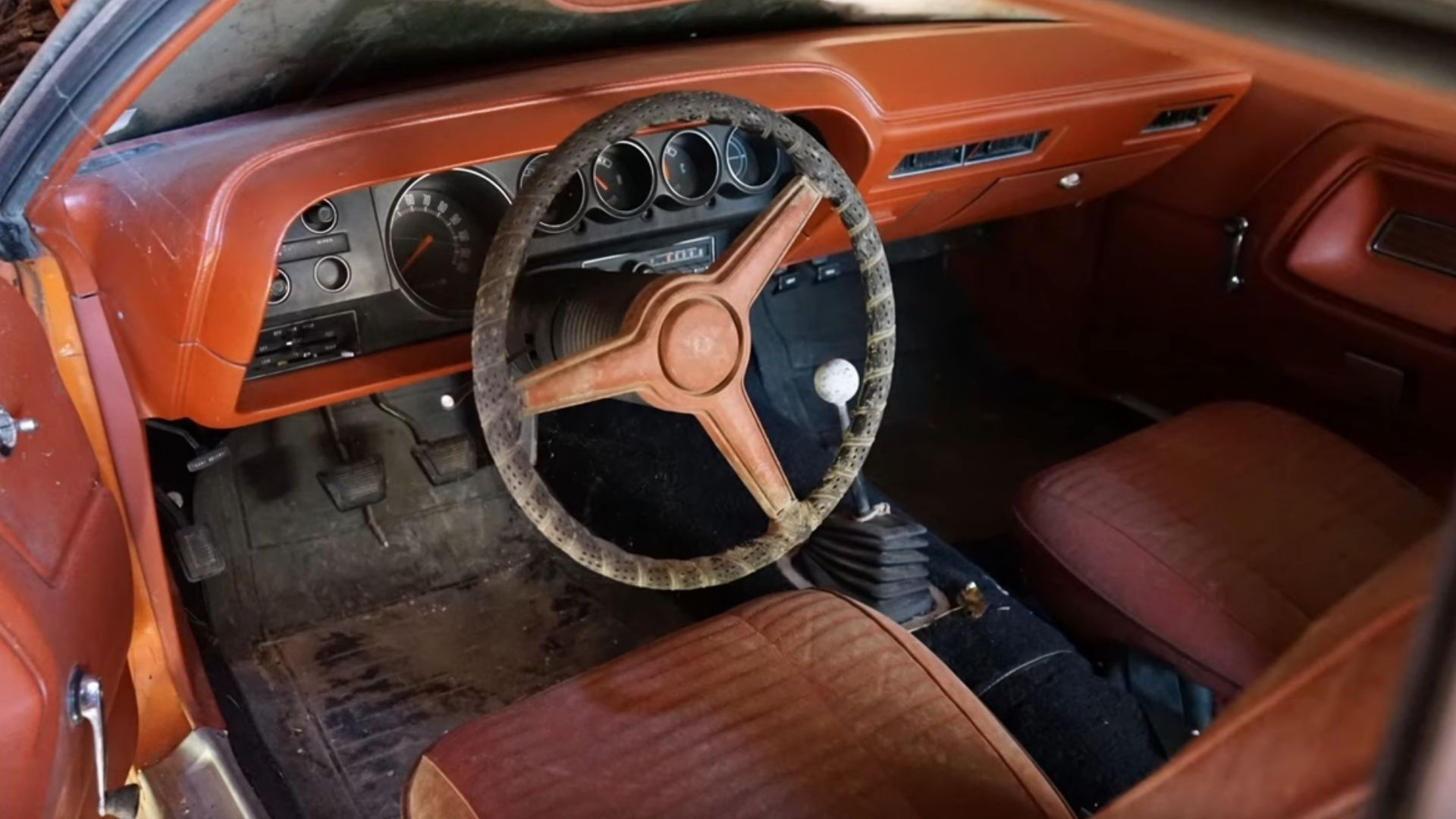 We think keeping that Go Mango paint is the way to go. It looks like it's not in bad shape, plus the color is flashy, which is just the thing you want on your classic muscle car. Yeah, yeah, with the slant-six this thing doesn't have any muscle, but we're hoping someone treats it to a V8 soon.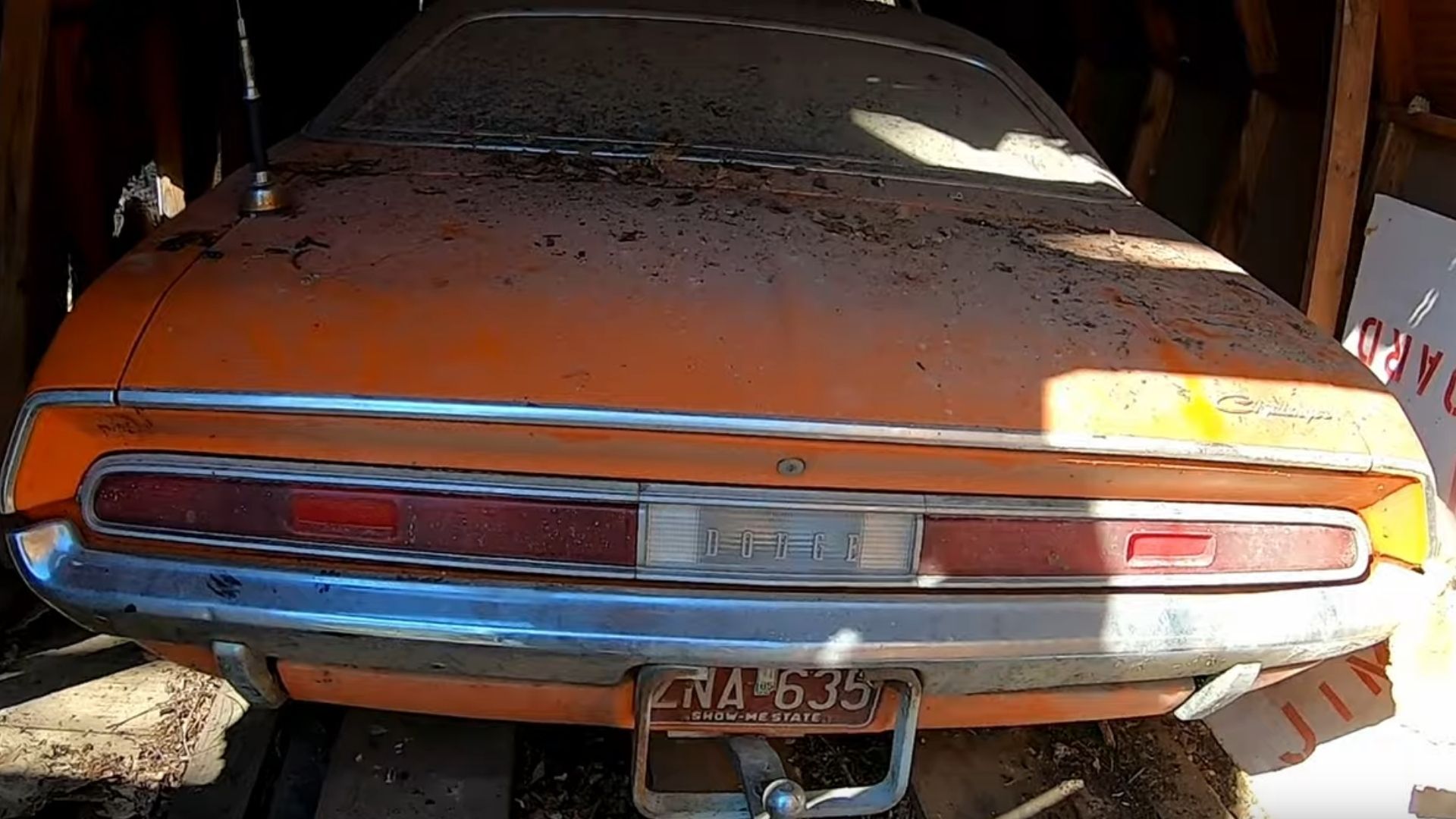 If you aren't following Auto Archaeology on YouTube, it's one of the most underrated channels when it comes to quality classic car content. This guy is able to dig up all kinds of amazing finds like this '70 Challenger and everything isn't highly staged, overly dramatic, over-the-top nonsense. Yes, he has to contend with a possibly rabid raccoon hiding somewhere and the barn floor has deteriorated, but the guy really focuses on how amazing this barn find car is instead of all the other stuff. Check it out for yourself.