That's a lot of coin…
---
Classic Bugattis have been known to fetch big figures in both public auctions and private sales, however the 1937 Bugatti Type 57S Sports Tourer slated for Bonhams' Amelia Island Auction is really turning heads. Estimated to auction for between $10,000,000 and $12,000,000 this obviously is a standout even among blue-chip pre-war cars.
Learn how a father bought Bugattis for each of his six children here.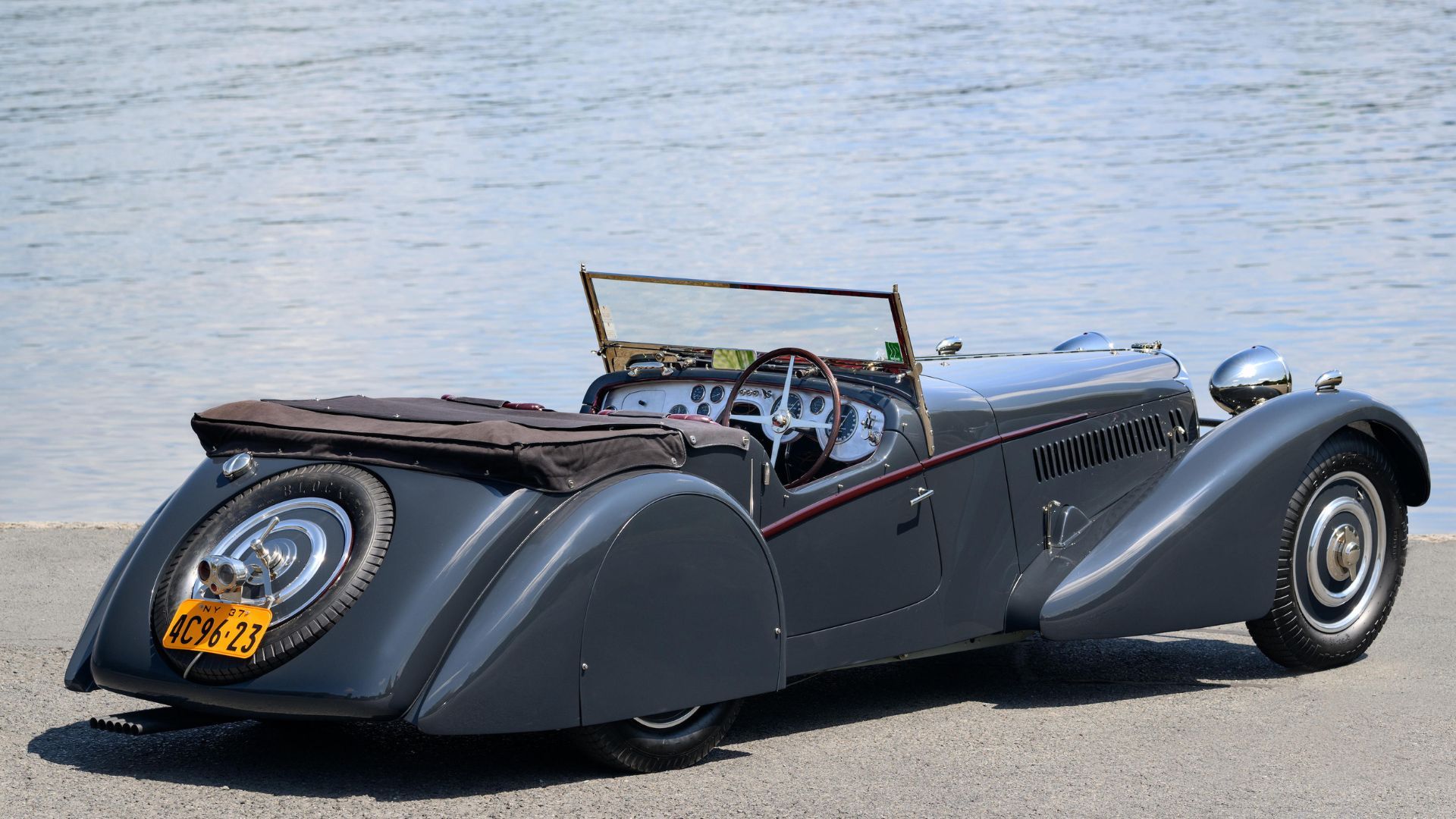 For anyone who knows Bugatti history, they're aware the Type 57 was the brand's breakout success. The first model to be built under the direction of Jean Bugatti, it made use of some new and exciting features such as a dual overhead cam eight-cylinder engine with finger cam followers, four-speed transmission fixed to the engine crankcase, rubber engine mounts for a smoother ride, etc.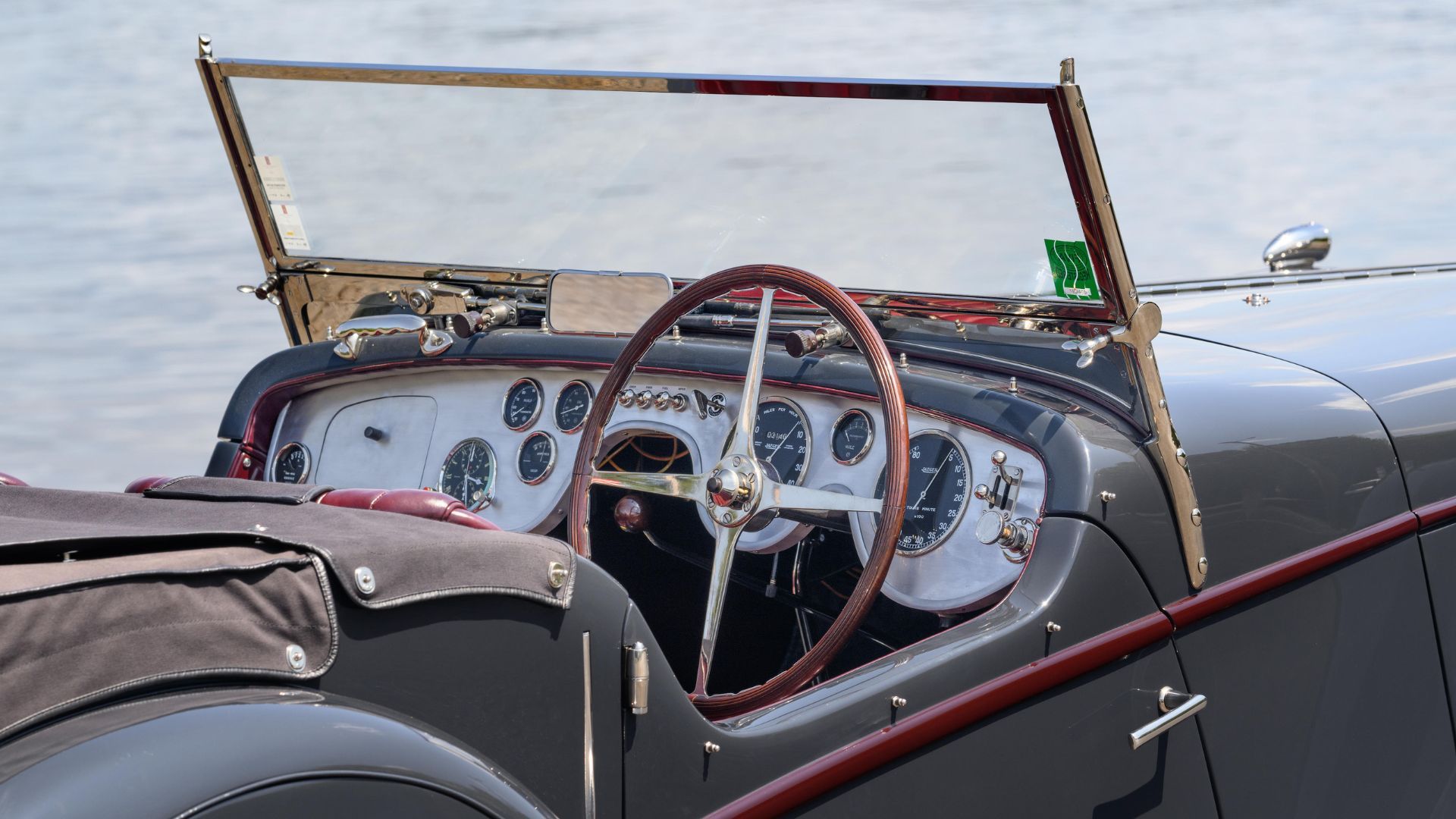 The Type 57S was the pinnacle of Bugatti's "super sport" models, featuring a lowered ride height, shortened wheelbase, yet all the amenities of a tourer. It competed in the 24 Hours of Le Mans, winning twice, catching the attention of driving enthusiasts. In many respects, its performance capabilities were well ahead of its time.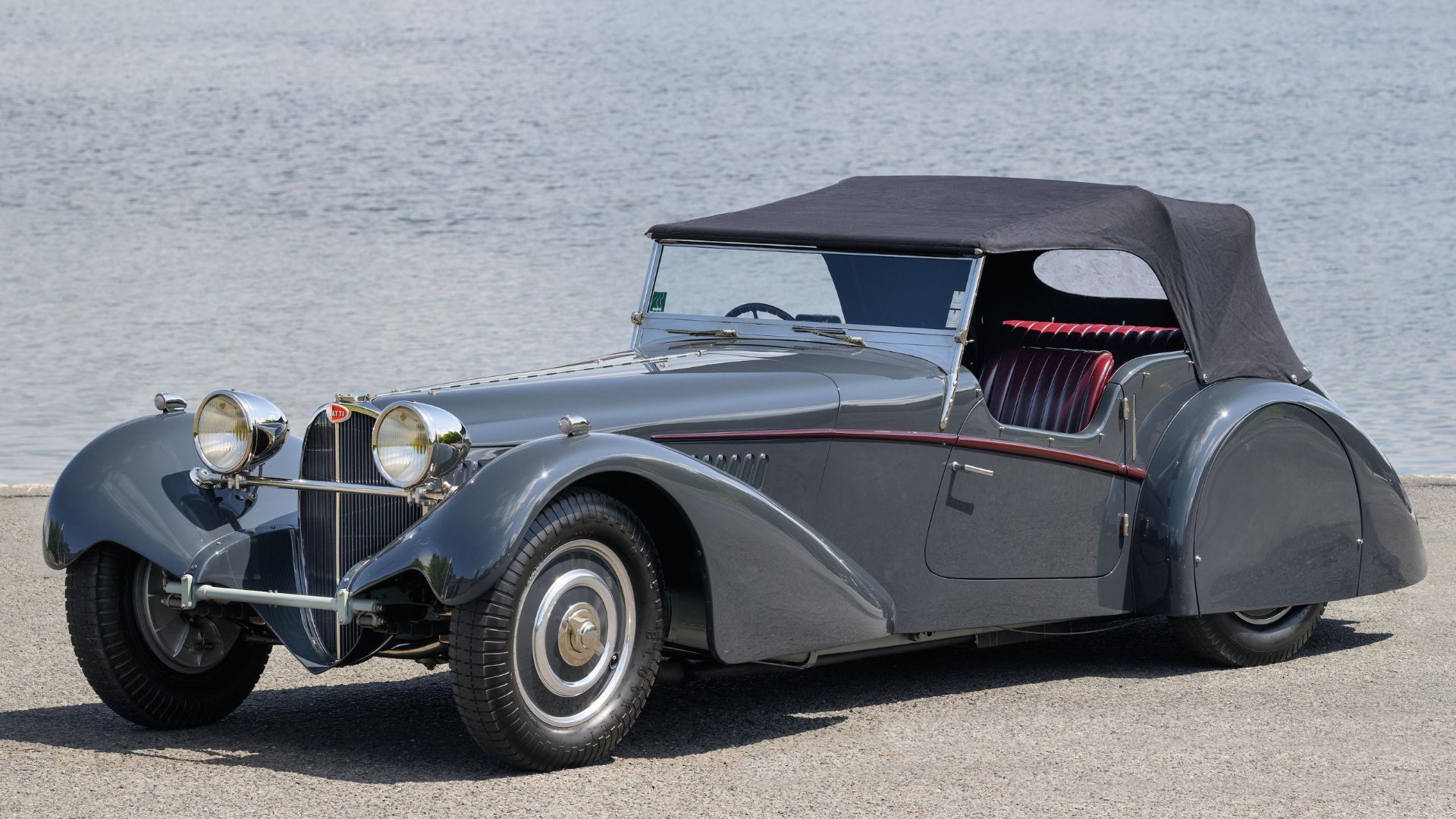 While a Bugatti 57S is a rare beast, this particular one is even more unique as one of the few passed on to third-party coachbuilders. Vanden Plas, which was based in the UK, only bodied two Type 57S chassis. This is why estimates for how much collectors will pay for an opportunity to own a one-of-two classic Bugatti sports car are so high. The historical significance of this pre-war vehicle alone makes it a topic of intense interest.
If you want to follow this auction, or maybe you can swing $12,000,000 for this classic 1937 Bugatti Type 57S Sports Tourer, it will cross the auction block on March 2 at the Fernandina Beach Golf Club. Check out the lot listing here.
Images via Bonhams