Who Will Be The Lucky Lover Of All Things Classic Cars ToTake Home This Iconic Studebaker?
---
Classic Studebaker cars are some of the most instantly recognizable vehicles within the vintage vehicle community. This reputation is primarily due to the more diminutive stature, retro V8 engines, and an incredibly unique design language that tells the crowd of onlookers precisely who made this car. Thousands of videos online detail the journeys of hundreds of outstanding Studebakers conquering the quarter-mile, dominating the car shows, or showing off at an autocross event. These cars are iconic, which is what makes them so popular within the classic car community. This car epitomizes that image perfectly as it combines the classic style that Studebaker has made a name for with the performance and power of a supercharged V8.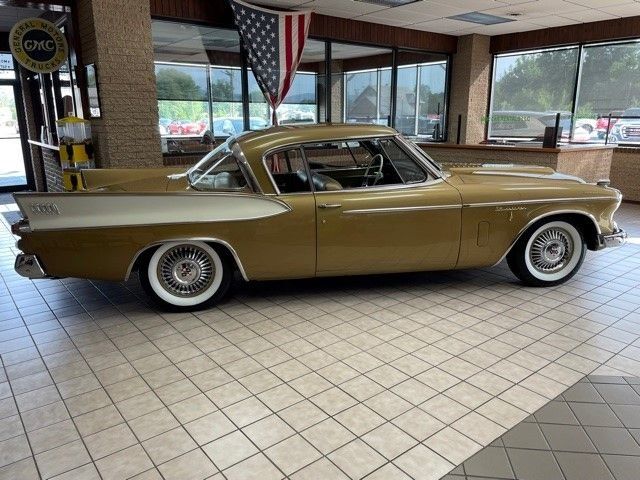 This 1957 Studebaker Golden Hawk is powered by a 289 ci V8, which utilizes a wicked supercharger to produce 275 horsepower. Another remarkable aspect of this super Studebaker is the 394 out of 400 points from the Studebaker Drivers Club. This means that the car is in excellent condition and should provide the new owner with decades more fantastic driving experiences. The automatic transmission is also very sturdy, and the complete nut and bolt restoration has ensured the structural integrity of the entire car.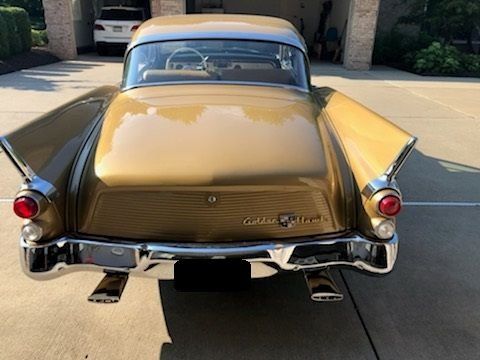 The interior is a vintage gold leather with black accents that perfectly match this car's white and gold exterior. Many modern fix-ins that we've come to expect in modern vehicles such as radio, window washers, heating, and a clock are also present with this beautiful machine. Being an older car, it should go without saying that the vehicle has had many owners. One of those owners was country superstar Conway Twitty, who possessed this vehicle from 6-15-1989 to 10-6-1991. This past is confirmed by a mass of documentation that shows the history of this fine automobile.