It's time to fill your events calendars back up!
---
Classic car shows are a staple in the car community, these events are specifically designed to allow enthusiasts to interact and share their beloved automobiles. These get-togethers are incredibly fun and something that we all look forward to whenever we get the chance to attend. However, there is another niche in the automotive community that enjoys the feel of a classic vehicle just as much as their classic car brethren.
This subculture is the motorcycle community, just like car enthusiasts these demons of speed find joy in sharing their passion for their two-wheeled wild horses. Because of this, it would please any motorcycle lover to find out that there will be a showing of some of America's most iconic motorcycles at the World Golf Village in St. Augustine.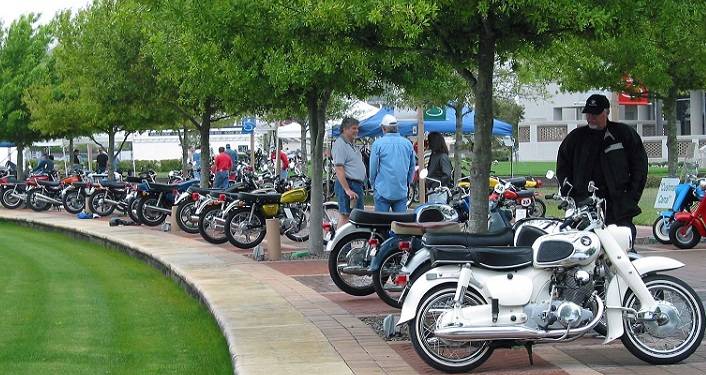 The 21st annual Riding Into History Concours d'Elegance is coming fast and enthusiasts can't wait. One of the most notable vehicles attending the show will be a beautiful 1954 AJS E-95 Porcupine. This stunning stallion also took the win in the 2009 Pebble Beach Concours for the X class. Also attending the event will be 5 additional classic motorcycles from the Birmingham automotive museum in Alabama. The list of attendance includes a 1955 AWO Simpson 250, 1964 BSA Lightning Cutaway, and an incredible 1962 Matchless G50.

This glorious gathering of motorcycle junkies will begin at 10 am sharp and can be found by taking exit 323 off of interstate 95. The Golf Village event will have an entry fee of just $15 and is open to anyone with a passion for these two-wheeled beasts.