The retro-styled off-road legend returns to America…
---
Many people lamented the exit of the iconic Toyota Land Cruiser from the American market. We've always gotten the short end of the stick, with other parts of the world enjoying multiple versions of the off-roader. However, Americans are about to receive a cheaper, more back-to-basics version of the Land Cruiser, what's called the Prado in other regions, with the 2024 model-year return of the nameplate.
See the Jeep high schoolers restored for a family here.
After three years of no Land Cruiser, we're getting one that's smaller, not quite as luxurious, and has a starting price of somewhere in the mid-$50,0000 range. That's not exactly the news Jeep was hoping for as the new generation will be a direct competitor to the Wrangler as well as the new Ford Bronco as that market niche heats up.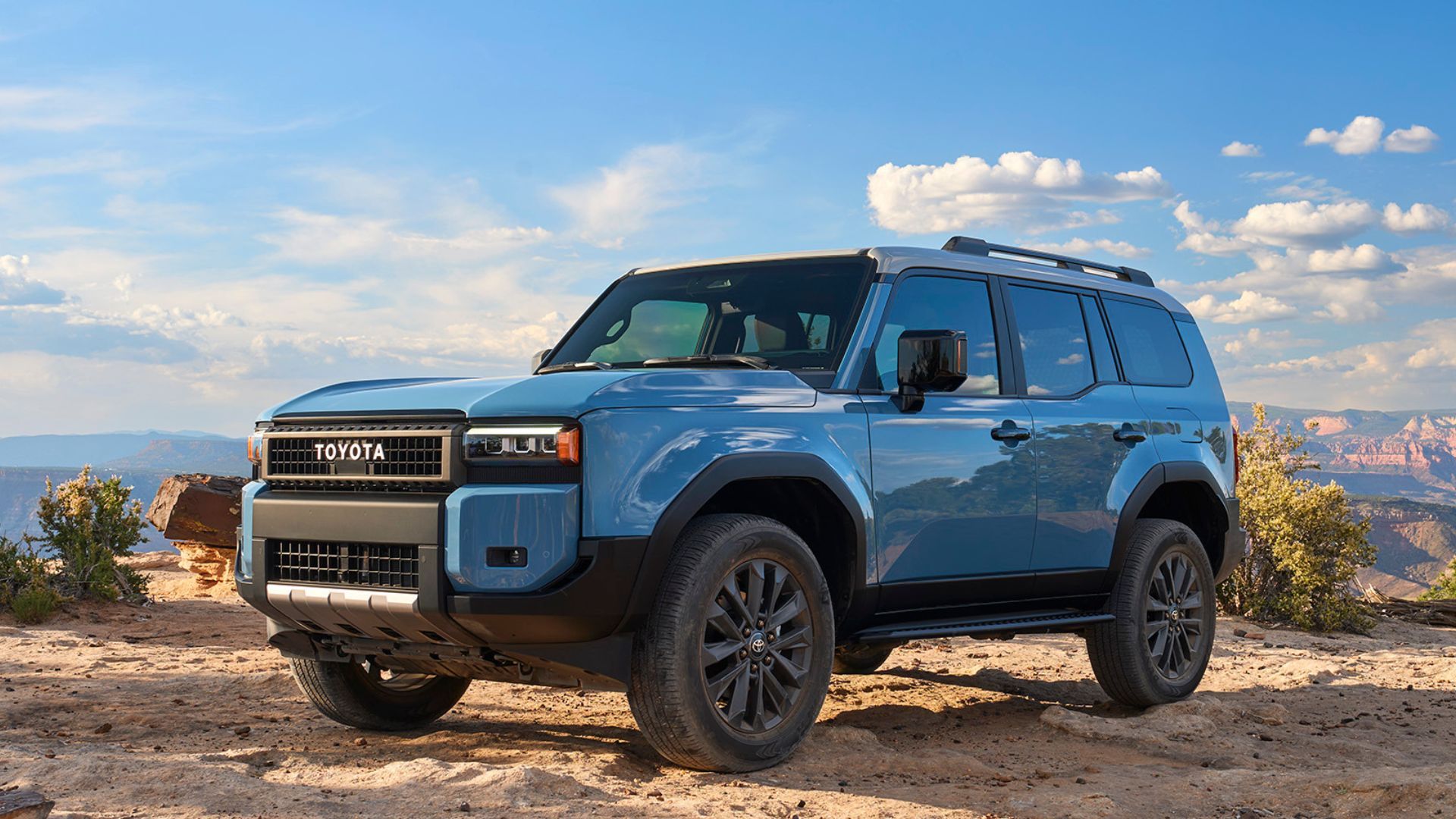 This is great news for people who want fairly affordable, highly capable off-road rigs. According to Toyota, the only powertrain offering for the new Land Cruiser is the i-Force MAX turbocharged 2.4-liter four-cylinder hybrid. Thanks to that combination of forced induction and an electric motor, peak output is a respectable 326-horsepower and very nice 465 lb.-ft. of torque.
Toyota says the new Land Cruiser was built using its body-on-frame TNGA-F global truck platform, which is designed to thrive in harsh environments around the world. That also makes for a slightly narrower and overall smaller SUV versus the 200 Series, a big plus for traversing tight spots on trails.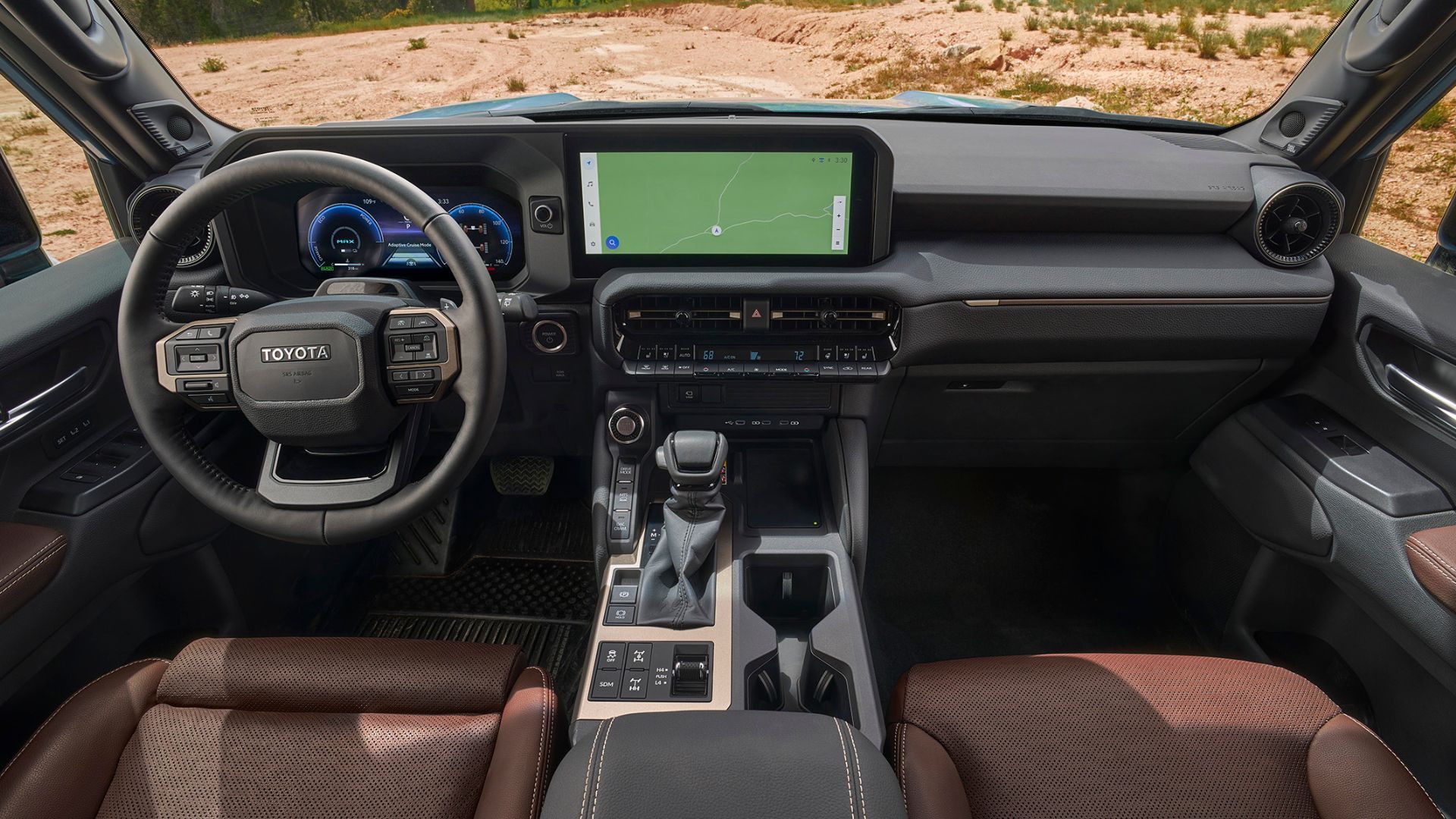 Underneath the chiseled throwback looks of the new Toyota Land Cruiser is electric power steering, 17-inch disc brakes at all four corners, plus a multi-link rear suspension with coil springs. A full-time four-wheel-drive system with two-speed transfer case is standard along with a center locking differential. A locking rear differential can send the same power to both rear wheels for when the going gets especially tough. Also included is vehicle stability control and an automatic limited-slip differential. Toyota says the official tow rating is a decent 6,000 lbs. All trims will come with a trailer hitch as standard equipment.
It will be interesting to see how the new, cheaper Toyota Land Cruiser affects Jeep sales, which have been on a slide this year, as well as the Ford Bronco.
Images via Toyota