One of only 416 Shelby GT500s built in 1969 in this iconic color.
---
When it came to muscle cars in the 1960s, flashy colors were almost as important as horsepower ratings. Chevrolet had Hugger Orange and Mopar had its full battery of High Impact colors (like Tor-Red and Plum Crazy), and Ford was happy to play along with its signature Grabber Blue color. This 1969 Shelby GT500 was one of just 416 Shelby GT500s produced in this color for that year, and it definitely had the flashiness to back up its high-performance pedigree.
The 1969 calendar year marked the last year Ford built the Shelby GT500 (until the name reemerged in 2007), and this rare beast is currently up for sale through Garage Kept Motors.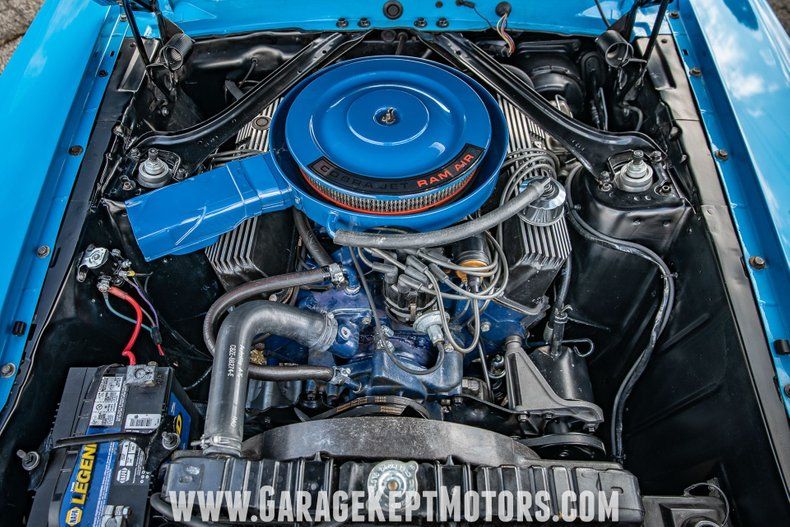 In addition to unique styling elements such as the NACA ducts and horizontal taillights, the 1969 Shelby GT500 packed quite a punch with a 427 CID V8 under the hood, which was professionally rebuilt when the car was restored. This engine is paired with a four-speed automatic transmission, and the car is equipped with a Traction-Loc rear axle with 3.50:1 gears.
Although it isn't clear when the restoration took place, it's easy to see that the nut-and-bolt restoration was an extensive undertaking. From the engine compartment to the undercarriage, every inch of this Shelby GT500 is immaculate, and while the car looks original, some upgrades were made to the brakes, suspension and exhaust; but all of the car's original parts are included as part of this sale. As you might expect from a classic Ford, all of this car's vital specs and stats are verified by a Marti Report.
If you want a shot at owning one of the last classic Shelby GT500 Mustangs ever made, contact Garage Kept Motors for more information on this rare Grabber Blue Shelby or any of the other classic and collector cars listed for sale. This rare Shelby is currently listed at $93,900, and it would make the perfect addition to the collection of any Shelby or Mustang enthusiast.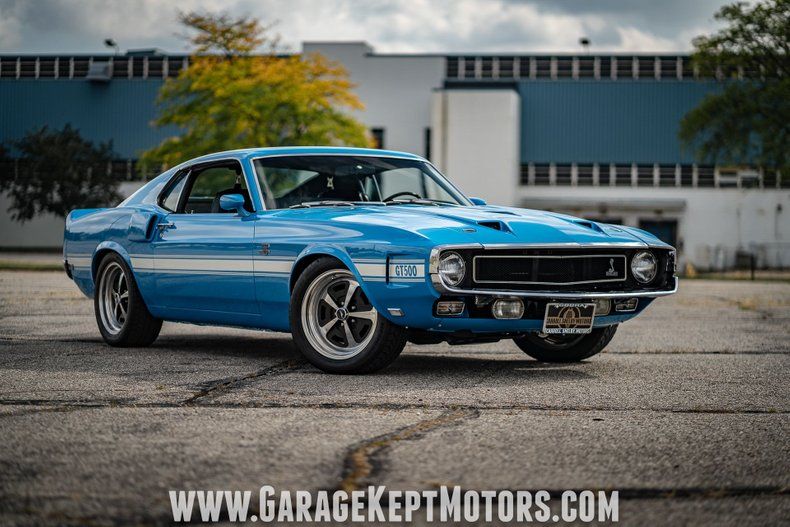 More From Garage Kept Motors...