When a classic Defender meets a modern Tesla.
---
ECD Automotive Design is known for creating high-quality restomods out of Land Rover Defenders using Chevrolet and Cummins turbo diesel engines. Now, the Florida-based shop is adding another powertrain option to its bespoke vehicle lineup entering the electric age of motoring with its latest creation, the new Electric Defender.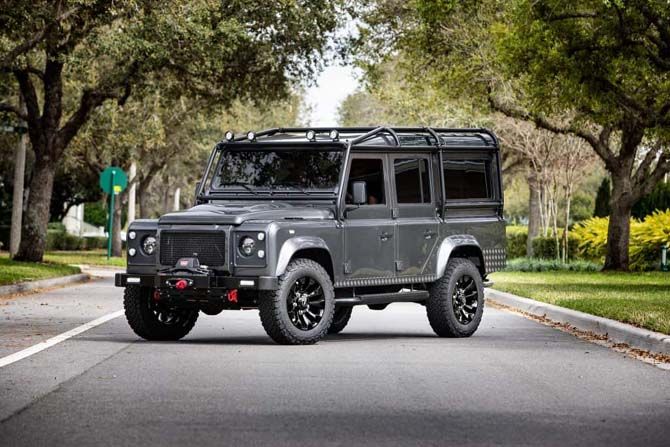 The Electric Defender is only available on the four-door Land Rover Defender 110, and it uses a Tesla-based electric propulsion system. This system can hold 100 kWh of power giving an estimated all-electric driving range of 220 miles, and the batteries are able to fully recharge in five hours. ECD has yet to announce an official power output for its Electric Defender, but this zero-emission off-roader will be able to accelerate from 0-60 mph in 5.5 seconds.
Tesla's Motor Direct Drive system might not have the deep rumble of a Chevy LS3 or LT4 V8, but there's no doubt this will deliver plenty of low-end torque to combat any terrain. Interestingly, the image from ECD Automotive Design shows a split battery layout with a single electric drive motor affixed to a transfer case and a seemingly conventional driveshaft and axle design. That means the Electric Defender should not only retain the Defender's legendary off-road capability, the spread out weight distribution should give the SUV better handling on- and off-road.
On top of that, you will look a lot better rolling around town in a classic Land Rover Defender 110 with meaty BFGoodrich Mud Terrain T/A tires than a Tesla Model X!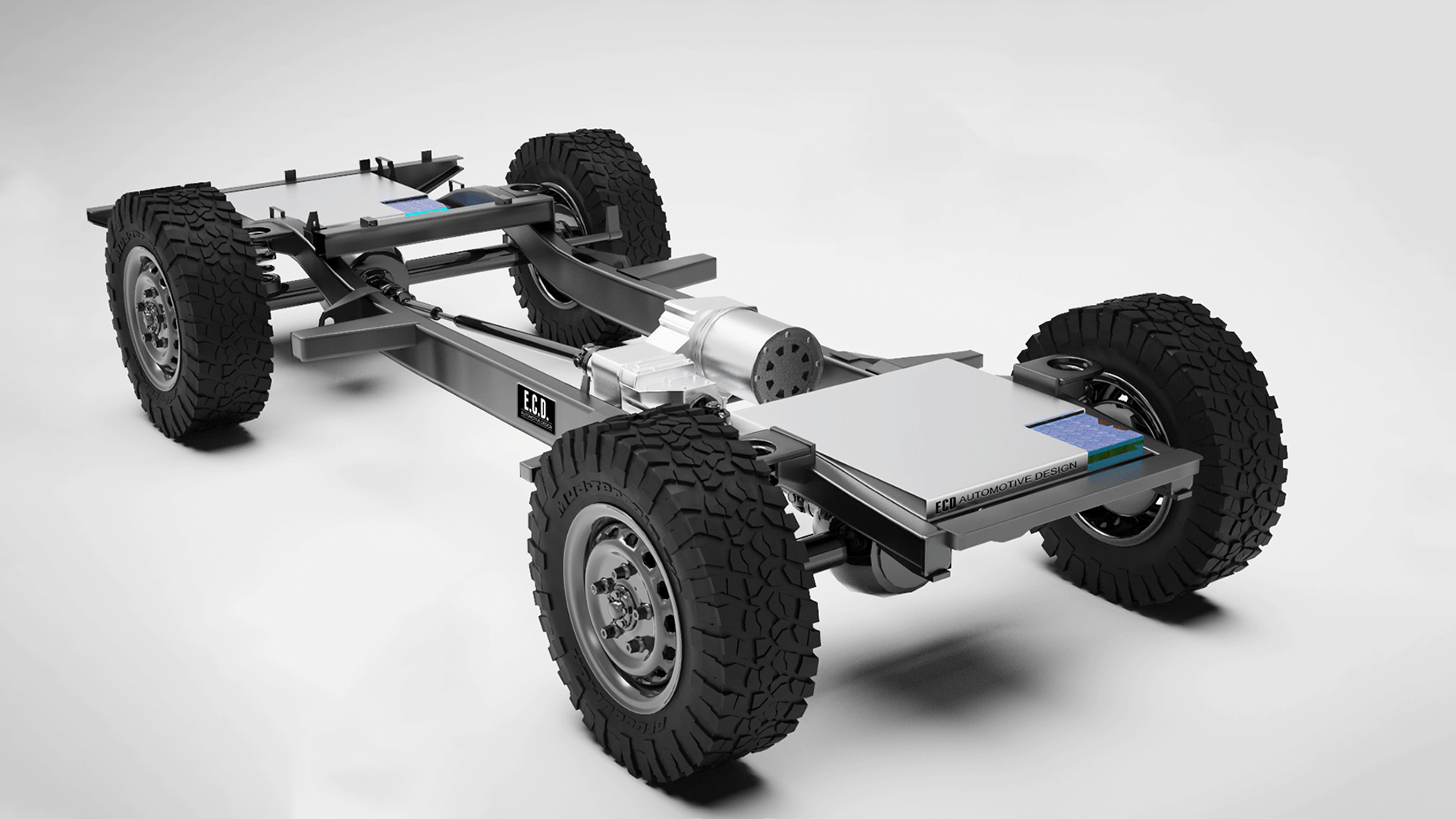 Contact ECD Automotive Design for more information on the Electric Defender or any of the other Land Rover Defender restomods it builds.