The original contingency plan was to run the race with 50 percent attendance.
---
As cases of COVID-19 continue to rise in the Midwest, organizers of the Indianapolis 500 have announced that the 104th running of the race will occur without any fans in attendance. Following the race's postponement back in May, the race was originally rescheduled to run at reduced spectator capacity, but now all on-track activities will be closed to the public.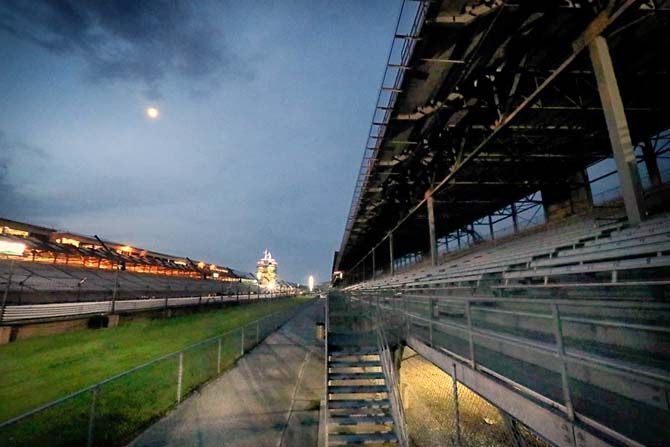 According to a statement from the Indianapolis Motor Speedway, cases of COVID-19 have tripled near the racetrack, while instances of positive results have doubled. This led organizers to rethink their original plans to keep everyone safe – team members, track officials and spectators. Originally scheduled for May 24th, organizers initially postponed the race to the current August 23rd race date with 50 percent spectator capacity, but in June, that number dropped to 25 percent as the virus continued to spread.
"It is with great regret that we announce the 104th Running of the Indianapolis 500 will take place on Aug. 23 without fans. This tough decision was made following careful consideration and extensive consultation with state and city leadership."
The massive track can accommodate more than 300,000 spectators, and various events and activities in the days leading up to the race attract large crowds as well. With the rescheduled race date rapidly approaching and the number of cases appearing to be on the rise, the decision to ban spectators is a much better result than the cancellation of this year's race.
If everything stays as planned, the first race practice will take place on August 12th, and the 2020 Indy 500 will start on August 23rd at 2:30 ET. The track says that anyone with tickets to the 2020 race will be credited for the 2021 race (which is slated for May 30, 2021), but it didn't say anything about issuing refunds.
Source: Indianapolis Motor Speedway