There are a lot of fun additions to this right-hand-drive Datsun.
---
Legally imported into the United States in 2014 and with a California title, this 1970 Datsun SSS 1800 Bluebird Coupe has been spiced up with some nice modifications. Out of the factory these weren't horrible cars, but the current owner definitely had an eye for making it far more entertaining to drive. Now, through The Driven Exchange, you have the opportunity to bid on this JDM car which was never sold new in this country.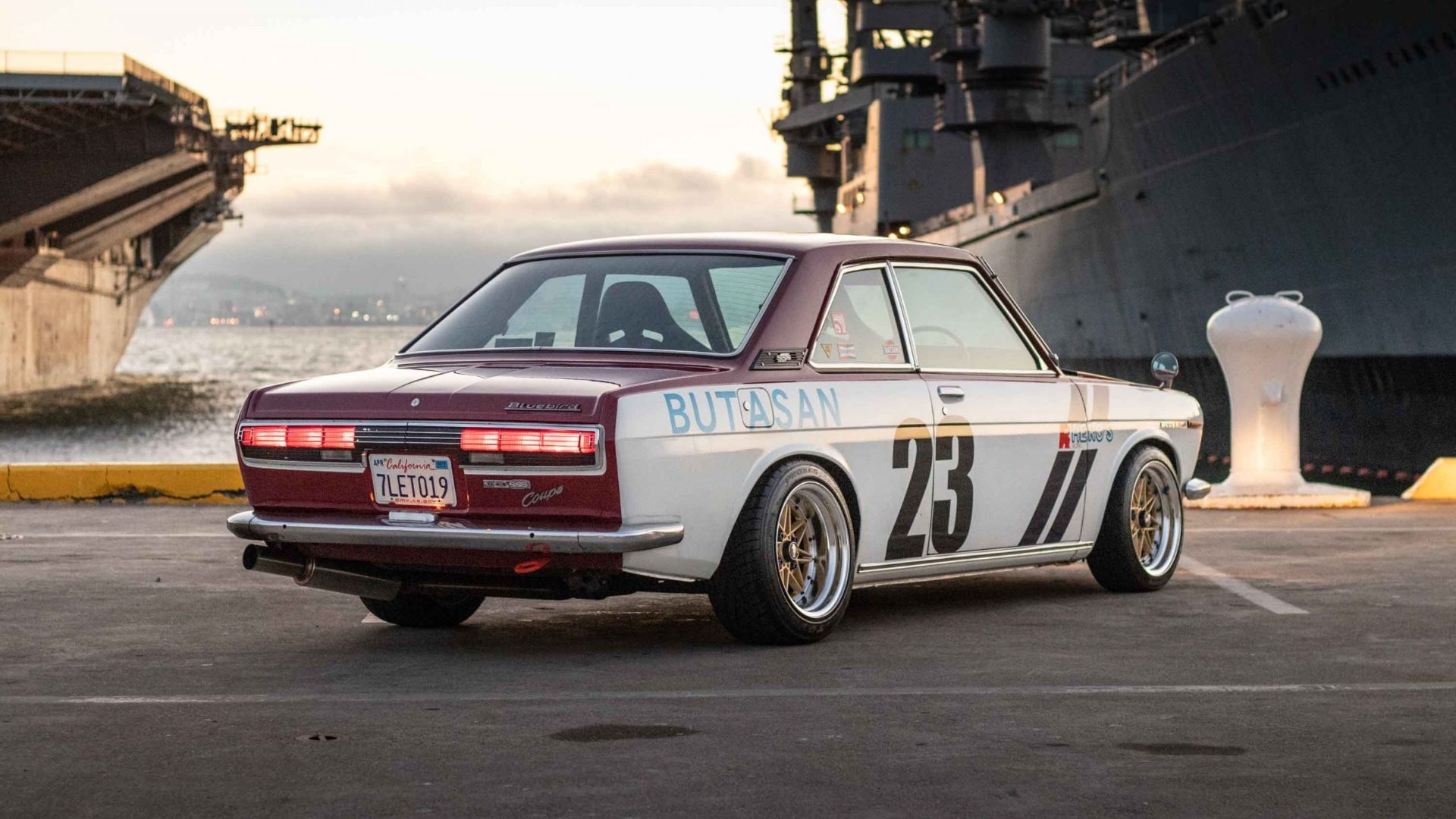 This isn't just some cobbled-together wanna-be race car some nut in Japan slapped together. According to the importer, this SSS 1800 Bluebird was built by RH Factory and Kameari Racing, so it was a professional job. You'll note in the pictures the details look pretty refined and that's obviously why.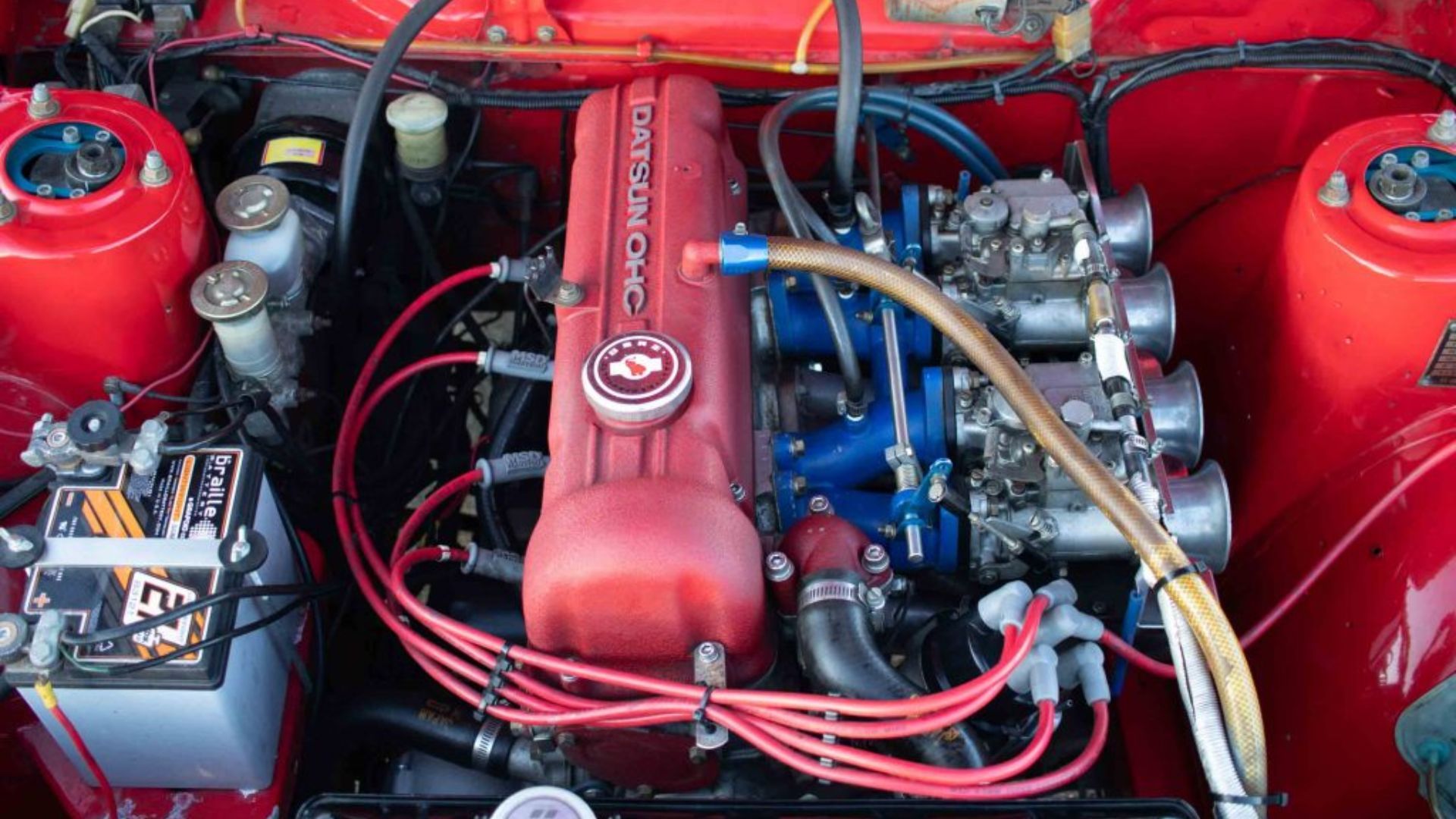 More importantly, this car offers improved performance. The 1800cc engine produces about 180-horsepower, according to the seller. There are a few modifications which push it to that level, like race valve guides, a big valve head assembly, and 78-degree camshaft. A 71B 5-speed manual transmission has been swapped in. Wilwood disc brakes have been swapped in at the front wheels.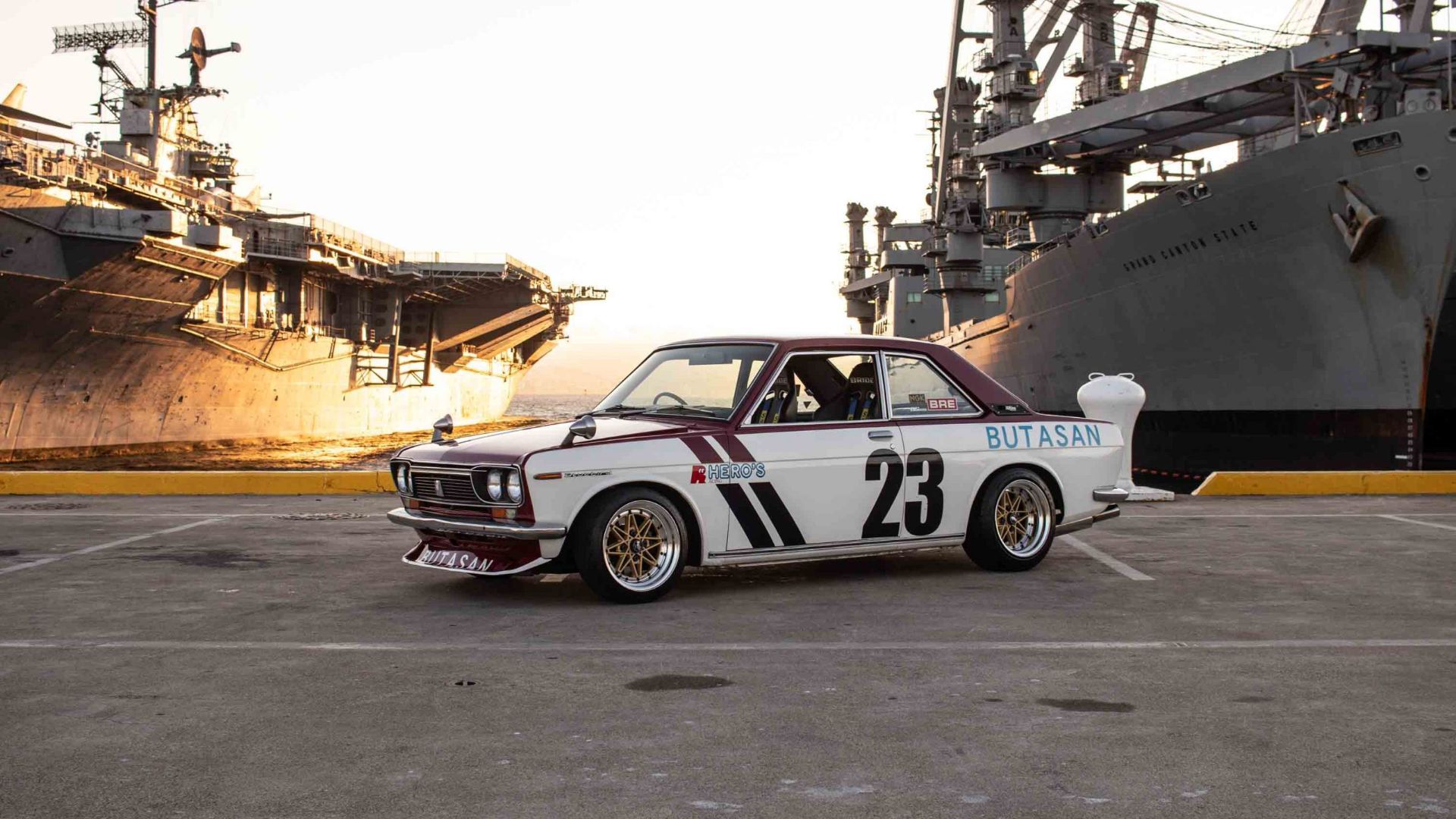 That distinct livery you're seeing has been inspired by BRE along with the paint job. Amazingly, the claim is all the brightwork on the exterior and the glass is all in original condition, with the exception of the windshield, so this car has likely lived a pampered life. Making a strong statement is the BRE-style air dam up front and a Super Sonic front grille.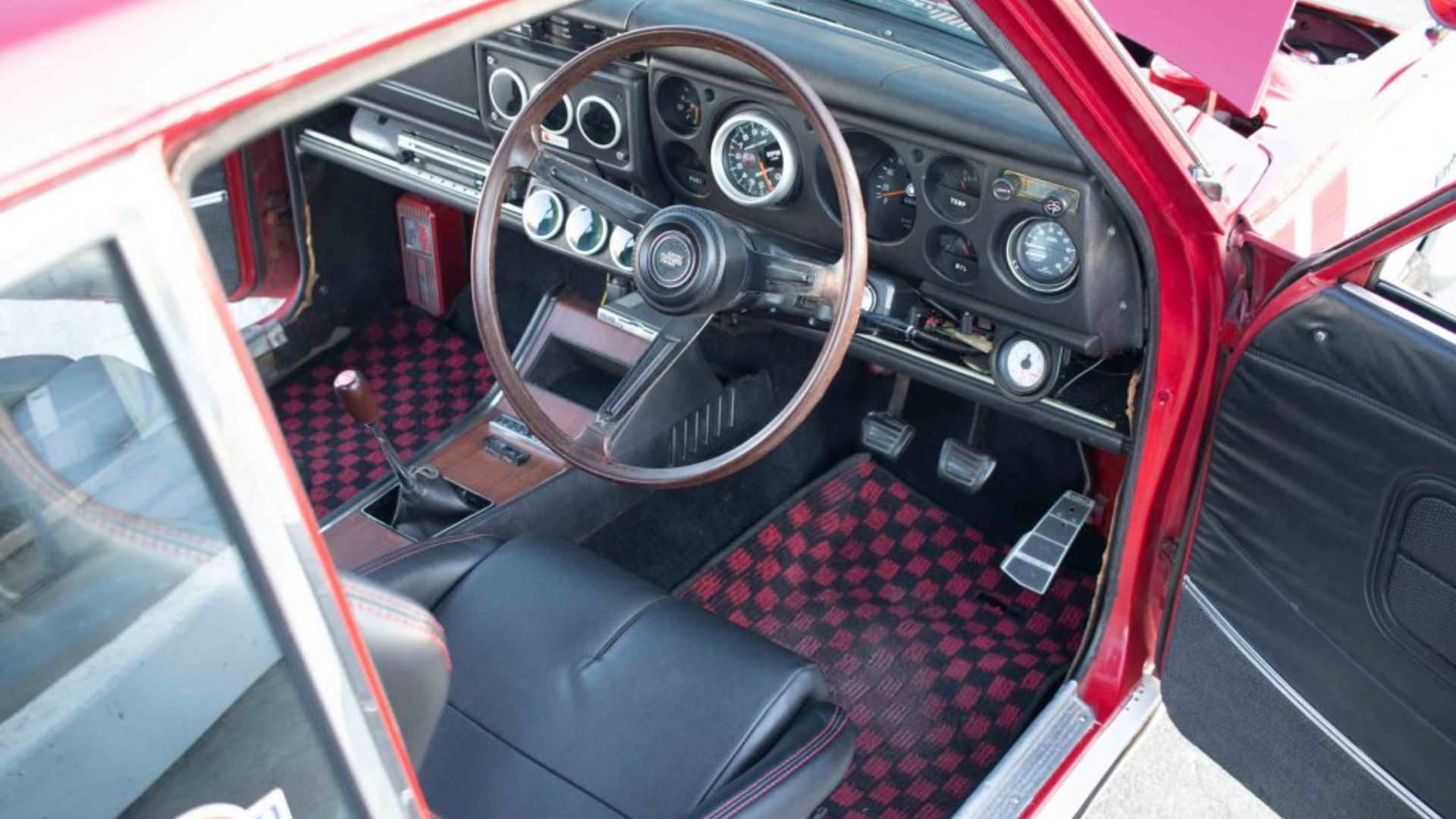 That same mix of original details and more modern additions is present throughout the interior. For example, the factory dash houses an aftermarket gauge cluster. The woodgrain steering wheel is original, while the front seats come from Bride Racing.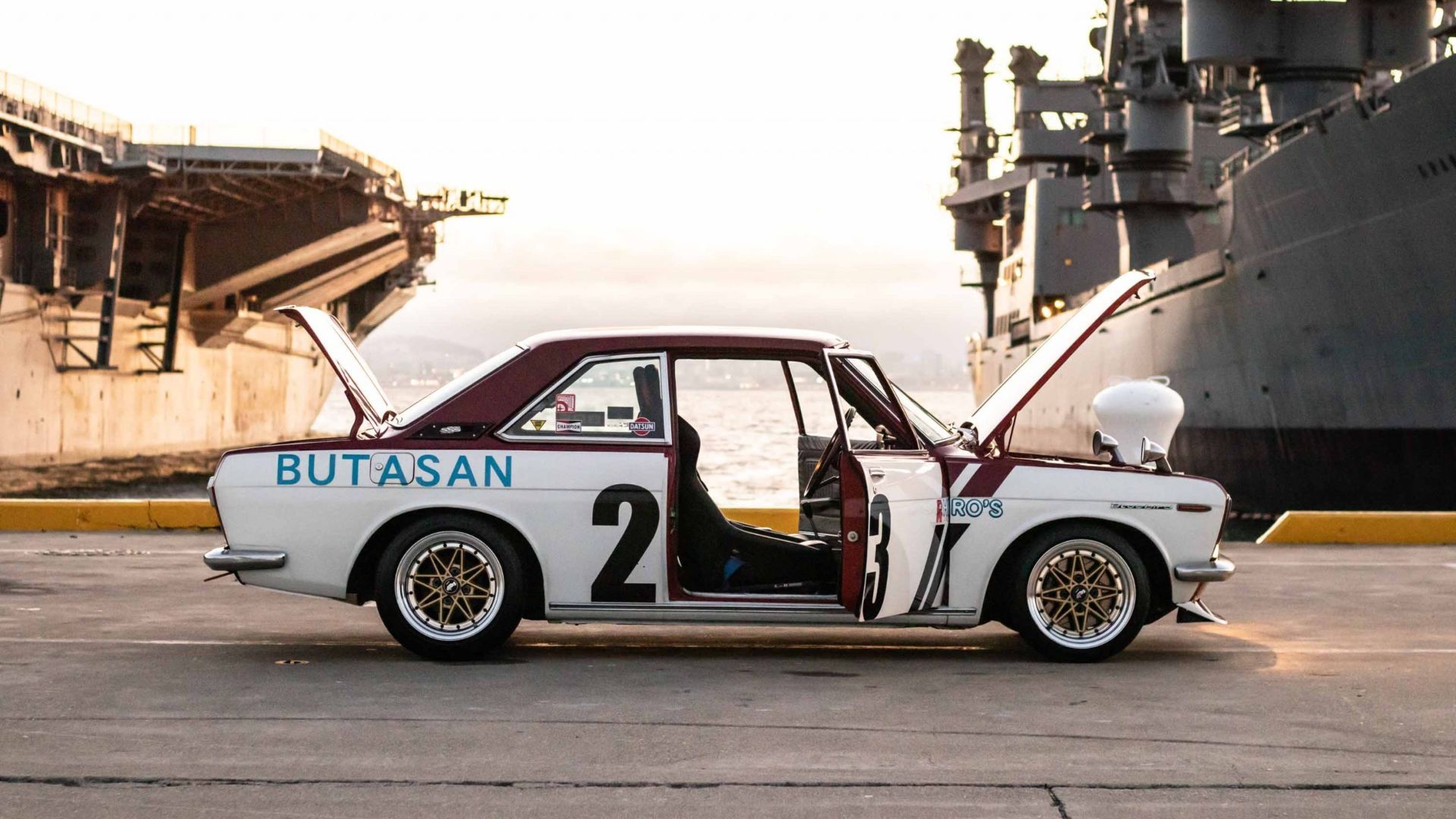 No doubt there are very few Bluebirds in the United States, especially SSS 1800s, so this is indeed a rare car. It comes with tasteful mods and should be pretty entertaining to drive around town or to take out on the open road.
This car is available to bid on now. If you have questions, contactThe Driven Exchange directly.
Remember that The Driven Exchange has many other cars for you to bid on as well.