You could surprise a lot of people in this pickup.
---
The old saying is to not judge a book by its cover, but people do. When it comes to cars, most judge by the appearance of the exterior. That's what's so great about sleepers like this multi-colored 1973 Chevy C10. Yes, there's a nice layer of rust on the square body's front bumper and other obvious imperfections, but what's under the skin counts most.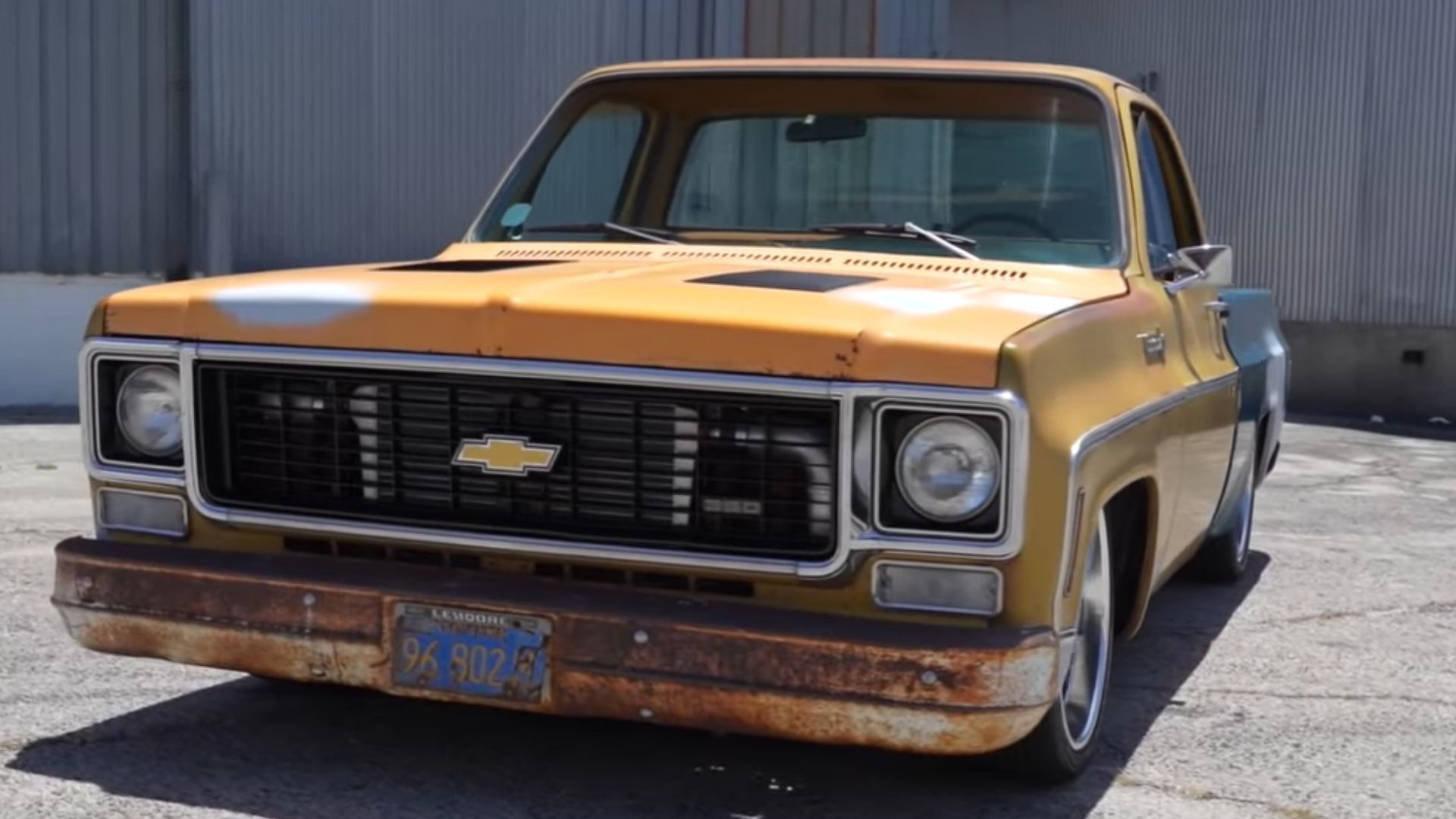 Those who know what to look for can get some hints about what this truck is running before it ever fires up. For starters, the huge intercooler visible through the factory grille indicates aggressive forced induction. Peeking between the spokes on the front 20-inch wheels are slotted and cross-drilled rotors, something you wouldn't expect to see on this kind of ride. While it doesn't absolutely mean this is a performance ride, the lowered stance is another slight tip.
The dead giveaway is the rumble of the 550-horsepower 5.3-liter LS V8 once it springs to life. Under load, you can hear that characteristic turbo hiss from the 76mm Turbonetics snail named Vanessa, and that's when you know this is far from some rust bucket farm pickup.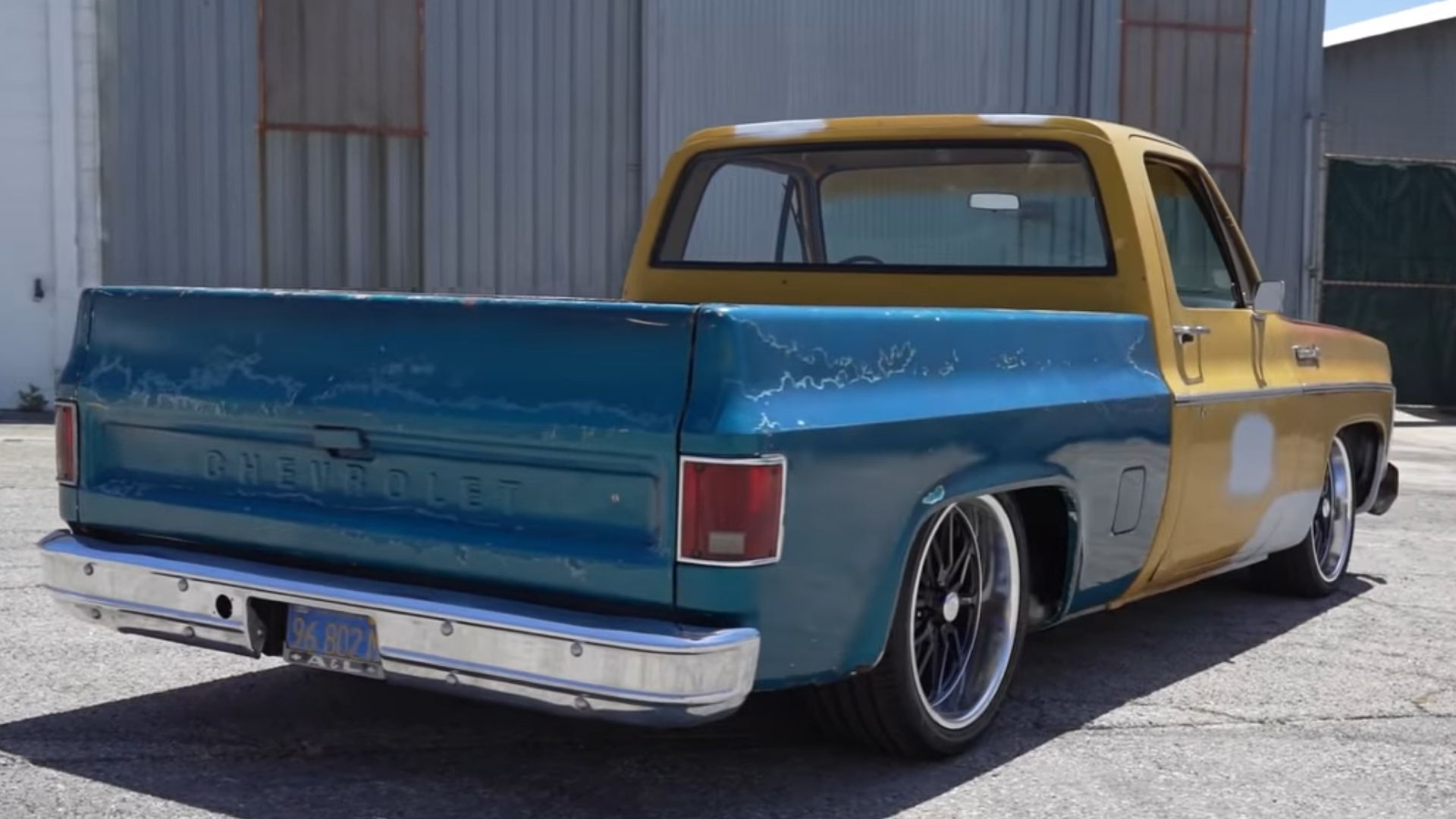 That lowered stance comes from the air ride suspension from Ridetech. The cool thing is the system is controlled through a smartphone app, so you can raise or lower it from outside the vehicle or while driving.
You might have noticed the hood vents. They're pointed in different directions with the idea of one working as a heat extractor and the other one channeling cold air to the turbo. Does it work? We don't know, but it sure is a funny detail.
According to the owner, this truck has been tuned for towing performance. He has a 1968 Chevy Camaro he wants to tote around, so the C10 is the vehicle of choice for doing that. A turbocharged, high-powered truck might seem like an odd choice, but performance nuts often can't just leave anything with wheels alone.