This is one rare beast!
---
Back on May 24, 1967 the Cincinnati Bengals team was founded in the American Football League. Normally we don't commemorate such sports milestones or even really think about them, but the creation of that team lead to the creation of some rare Dodge Chargers. Tom Kneer Dodge in Cincinnati decided to celebrate the team by creating a very limited run of Bengal Chargers. Now, one of the few believed to still be in existence has been discovered in Michigan.
Listen to the Motorious Podcast here or watch it on YouTube.
With excitement about the new team at a high, Tom Kneer sourced orange paint used for Dodge Fleet trucks as Michigan state highway vehicles. He went with the black roof to match the players' uniforms and Dodge threw in black stripes for those who wanted them. That appearance, combined with a special badge, really makes these stand out.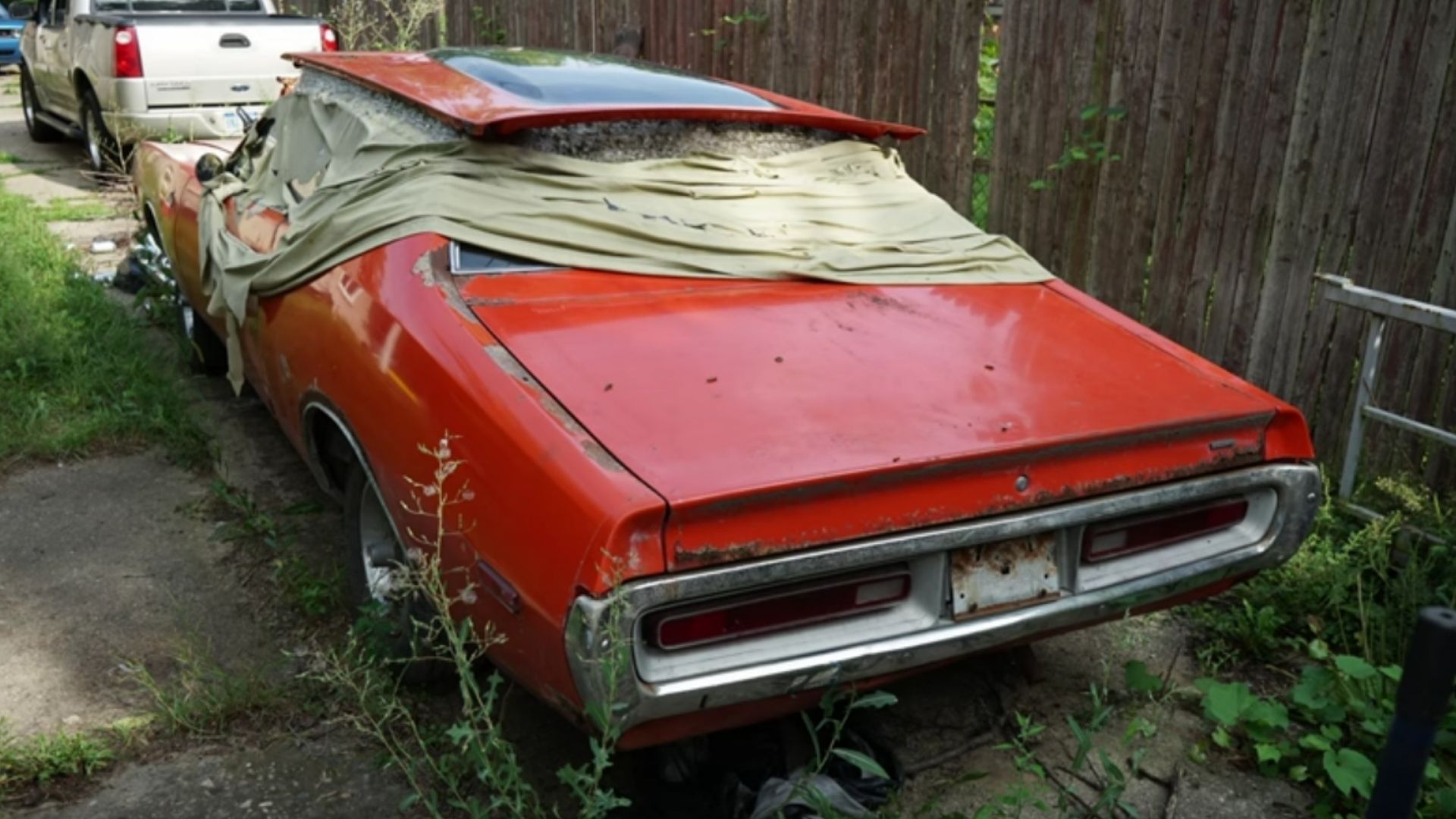 The car in question is a 1972 and was sitting in a garage at an undisclosed location. Auto Archeology documented the find. It might have stayed hidden from public view, however the garage the Dodge and a classic Ford Mustang shared started to collapse, so both had to be brought out into the driveway.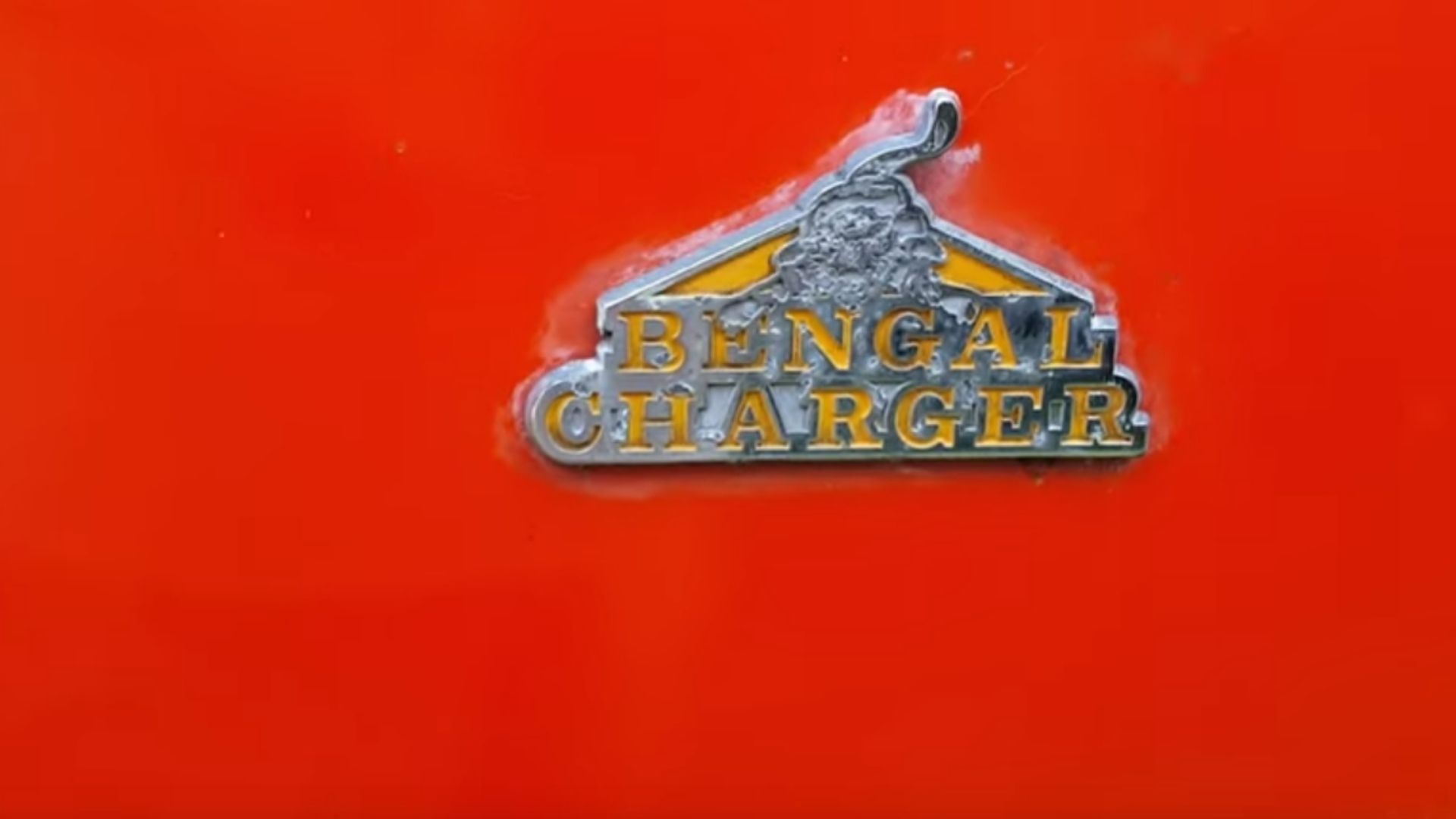 As you can see, there were attempts to preserve this rare piece of automotive history. A tattered cover probably eaten away by moths still clings to a portion of the body. There's also bubble wrap on the roof, protecting it from the hood stored there. That's better than what we so often: boxes of random crap stacked all over a vehicle worth a small fortune.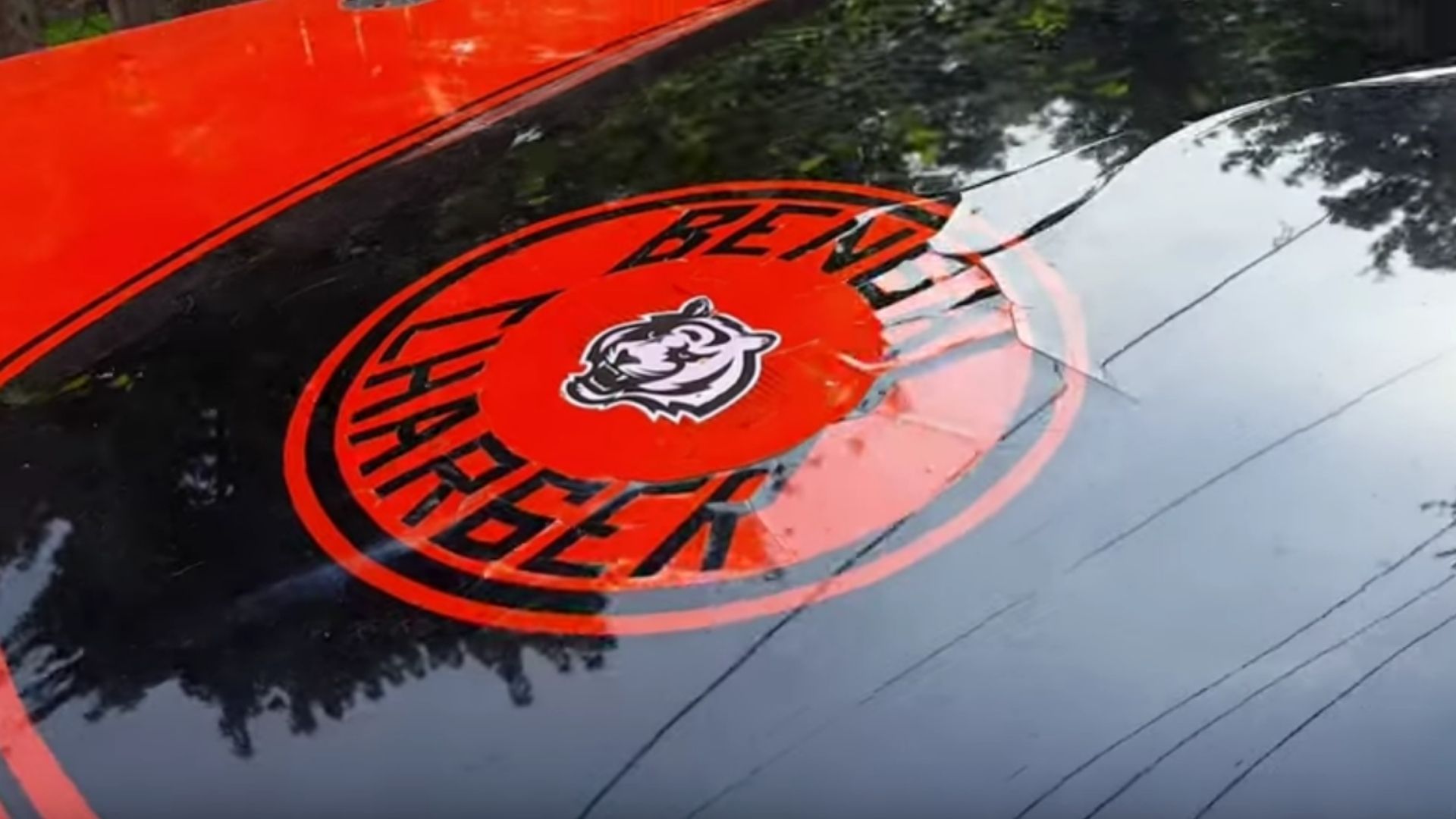 The hood sitting on the roof is a custom job. There's a nice Bengal Charger insignia in the middle, just in case you didn't get the memo. A restoration is in the early stages of planning, so it'll be great to see the end result.
According to Auto Archeology, only 2 of these cars are known to exist. We didn't know any were made outside of the 1968s. What we do know is Mecum auctioned a 1968 Bengal Charger off at Kissimmee in 2020, claiming out of the 50 produced that year, a mere 3 were still in existence.