Some might even say it's better than the original.
---
Dodge has always been well known for two things in particular, powerful engines and funky colors. One of the models that helped spearhead that reputation was the Charger. That being said, there is little more devious looking than a 1968 Dodge Charger with a black on black color scheme and a 426-cid HEMI under its hood. But that doesn't mean you can't try to make an already mischievous looking car even more so with a touch of modern technology. That is exactly what the guys at JAMZ Muscle Carz in Lexington, Missouri did with this 1968 Dodge Charger Restomod.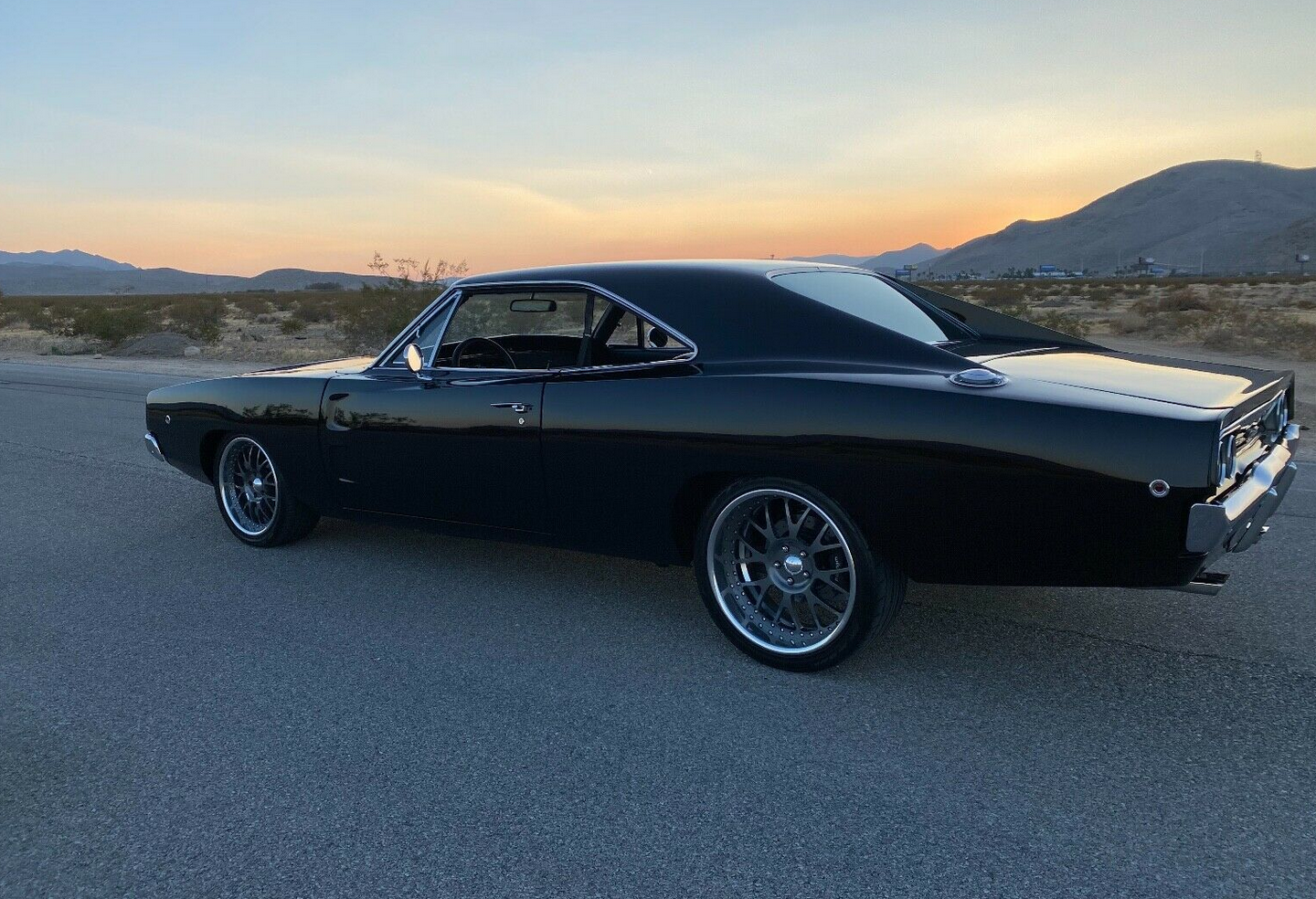 Initially grabbing the eye is a shiny black paint job adorned with an appropriate amount of chrome and minimal badging. The large 16-spoke deep-dish wheels immediately give the car a more modern look. Inside is an even mix of old and new. While the upholstery appears original at first glance a closer look reveals a Vintage Air system, Dakota Digital custom gauges, a new steering wheel, and a Retro Sound system with Bluetooth connectivity.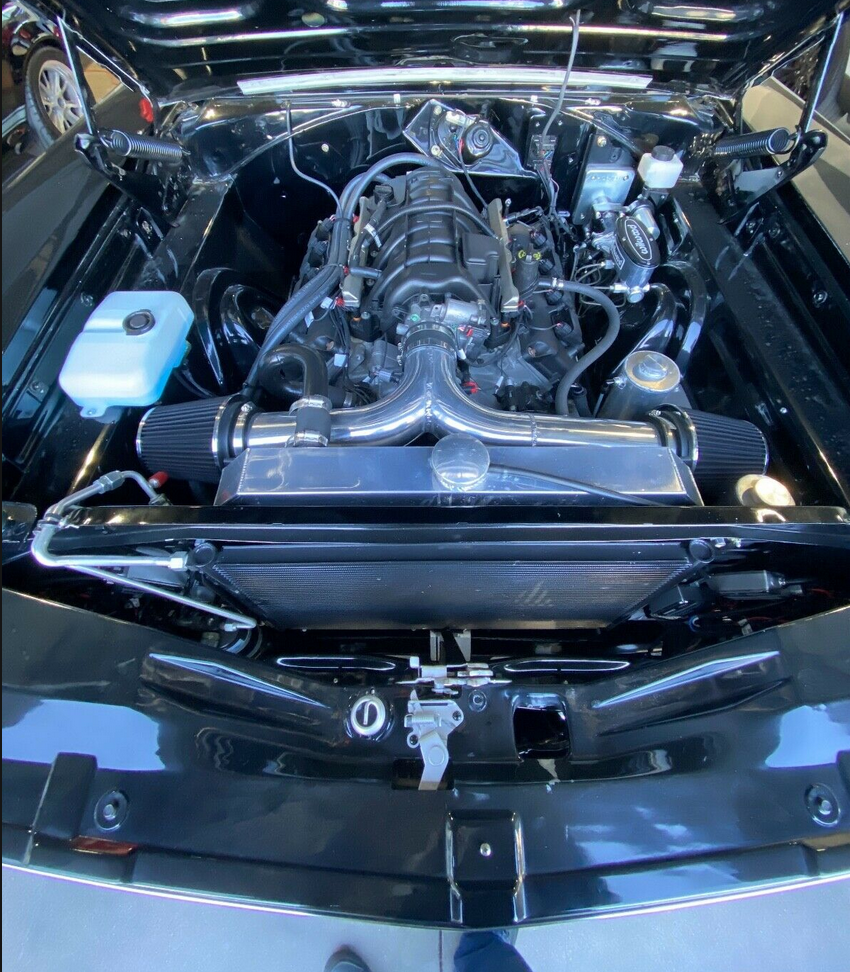 Looking under the hood is where you get to see deviation from the overall theme of subtle upgrades. Powering the classic Charger is a 2013 5.7-liter Hemi engine paired with a Tremec 5-speed transmission. Wilwood 4-wheel disc brakes, a Reilly Motorsports front suspension, and a 4-link rear end help the Charger handle its new-found power.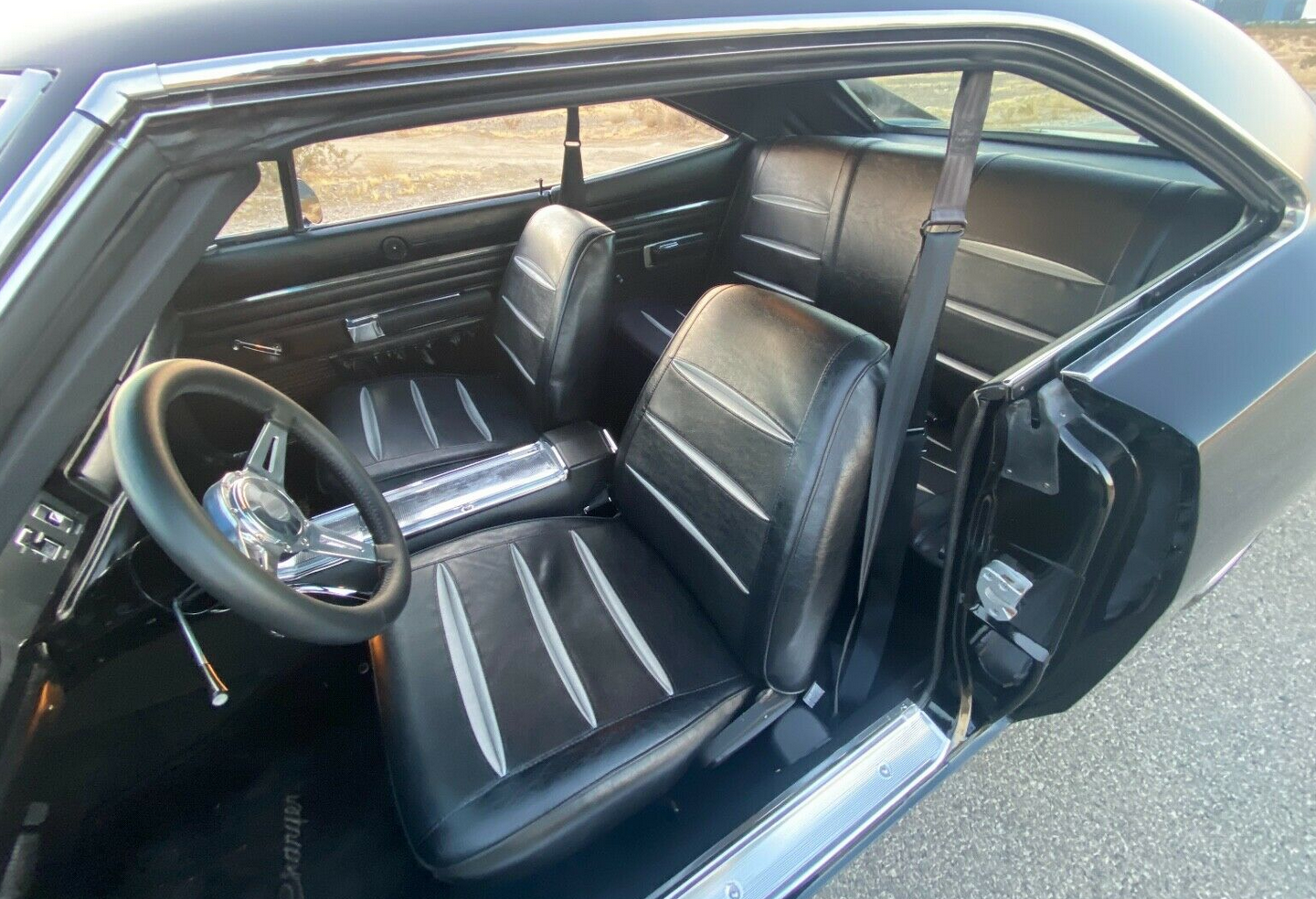 Judging by the looks of the car and the modern modifications, it appears that someone built themselves their dream car. This truly is one of those cars that when you see it listed for sale begs the question, "why on earth would anyone want to part with it?" Regardless, this car is posted for sale on eBay with a "buy it now" price of $125,000.