Better count those pennies!
---
You might remember in the past we've profiled this 1968 Dodge Charger with a Hellephant crate engine called Dumbo. It's the kind of ride we dream of putting in our garage, and so do a lot of people. Your chance to grab it is coming since the build will be auctioned off at the Mecum auction in Las Vegas this November 10-12.
Learn more about Dumbo here.
That's right, you'll have to bid for the privilege of owning a '68 Charger with that 7.0-liter supercharged V8 under the hood. Keep in mind, the Hellephant crate engine produces a mighty 1,000-horsepower for all the tire-slaying fun you could possibly want. Understandably, people snatched up the Hellephants like crazy when they became available for purchase back in 2019.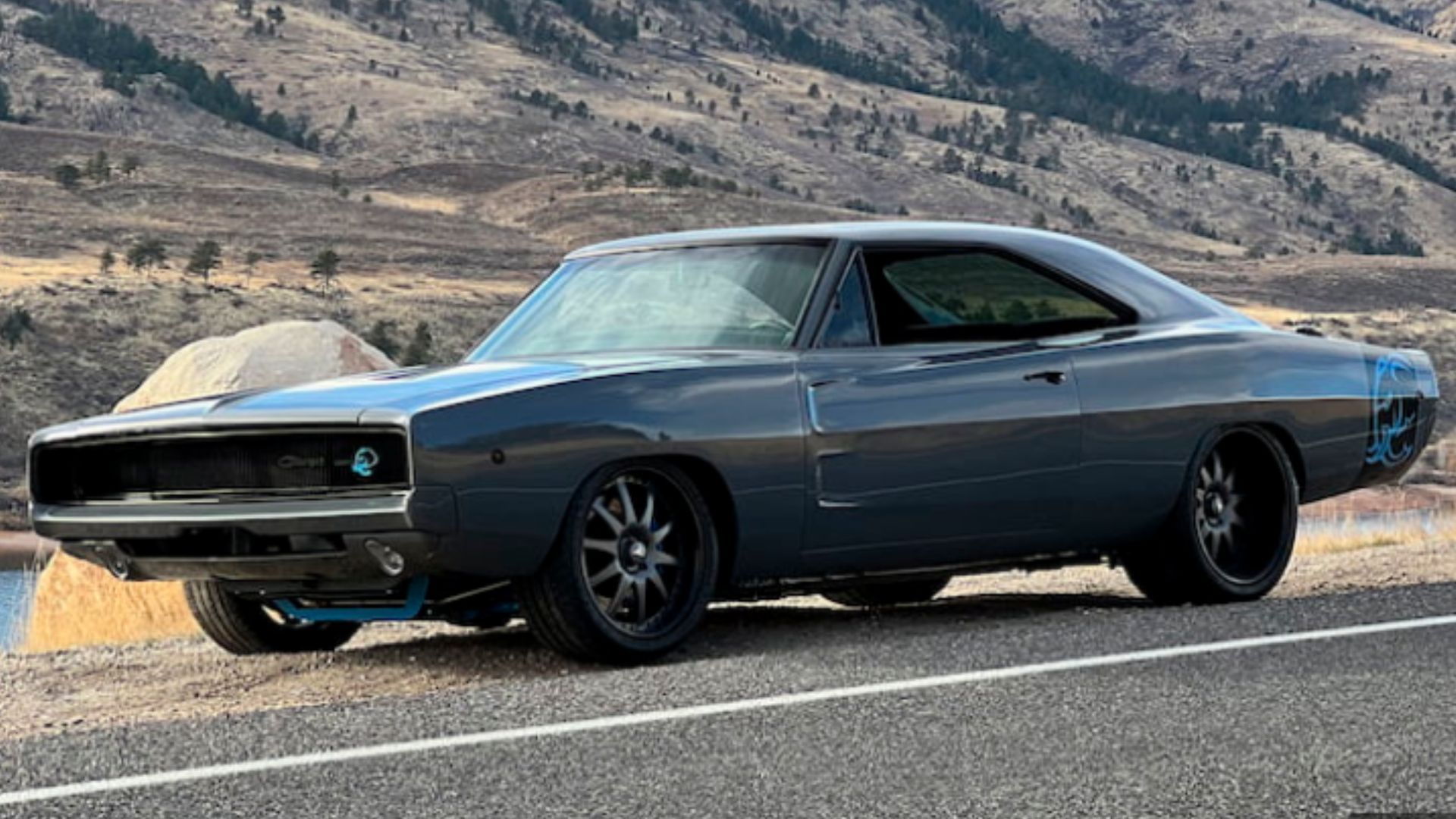 The current owner snatched a motor through a stroke of luck and proceeded to build the muscle car of his dreams. Pulling out the 383 which came with the Mopar, he proceeded to wedge in the monster engine and the blower which has a higher displacement than your neighbor's Honda VTEC.
Because the owner isn't from a big tuning house, he had to recruit a friend to help him come up with creative solutions to get everything to fit and run just so. However, the end result seems to be something quite well-sorted and definitely impressive.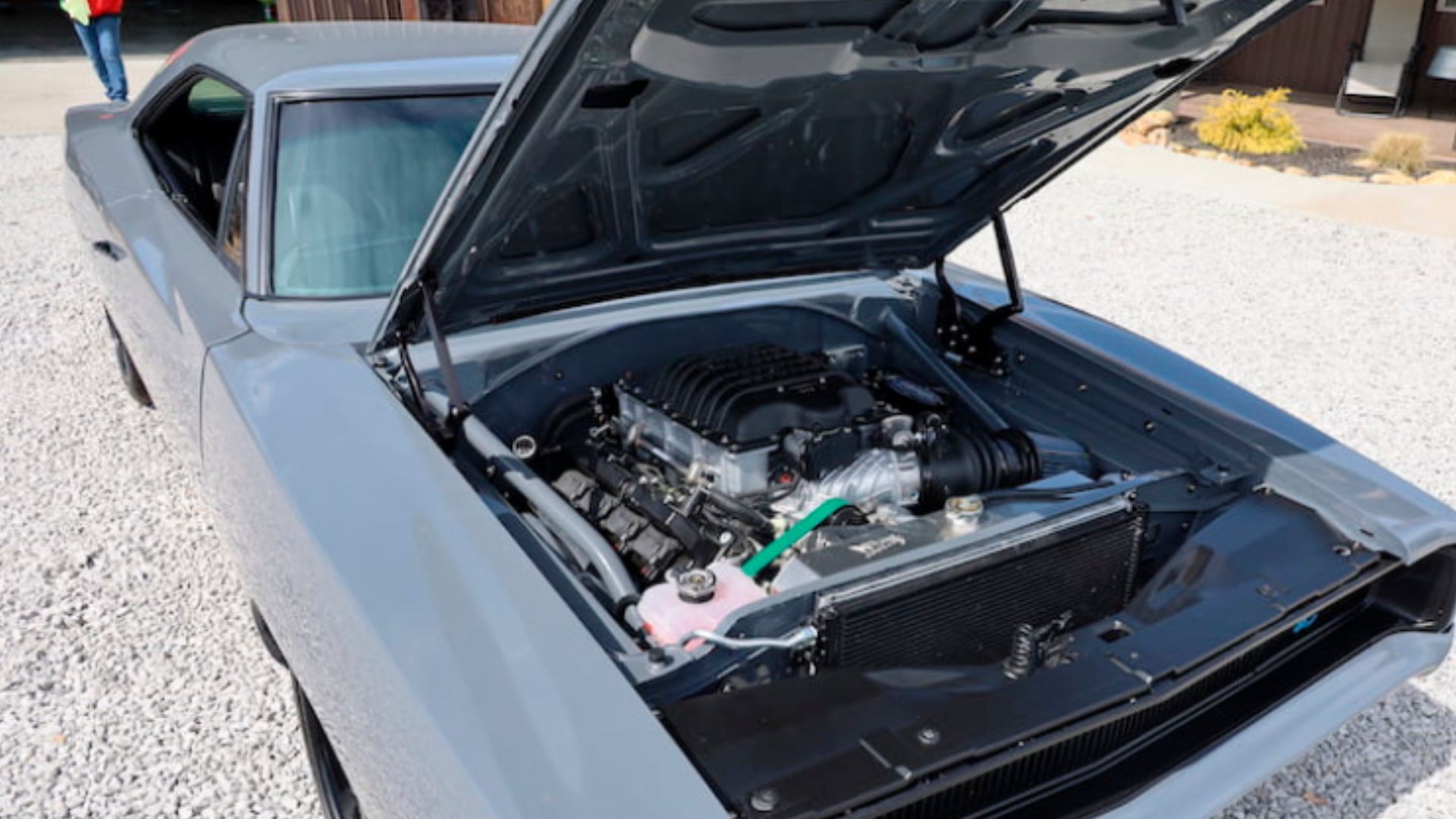 With the Hellephant mated to a Bowler Tremec T-56 Magnum 6-speed, the owner claims this build can hit 170 mph. We guess if the next owner is brave enough to try it out, on a track of course, it would only be proper to record the run and upload the video to YouTube.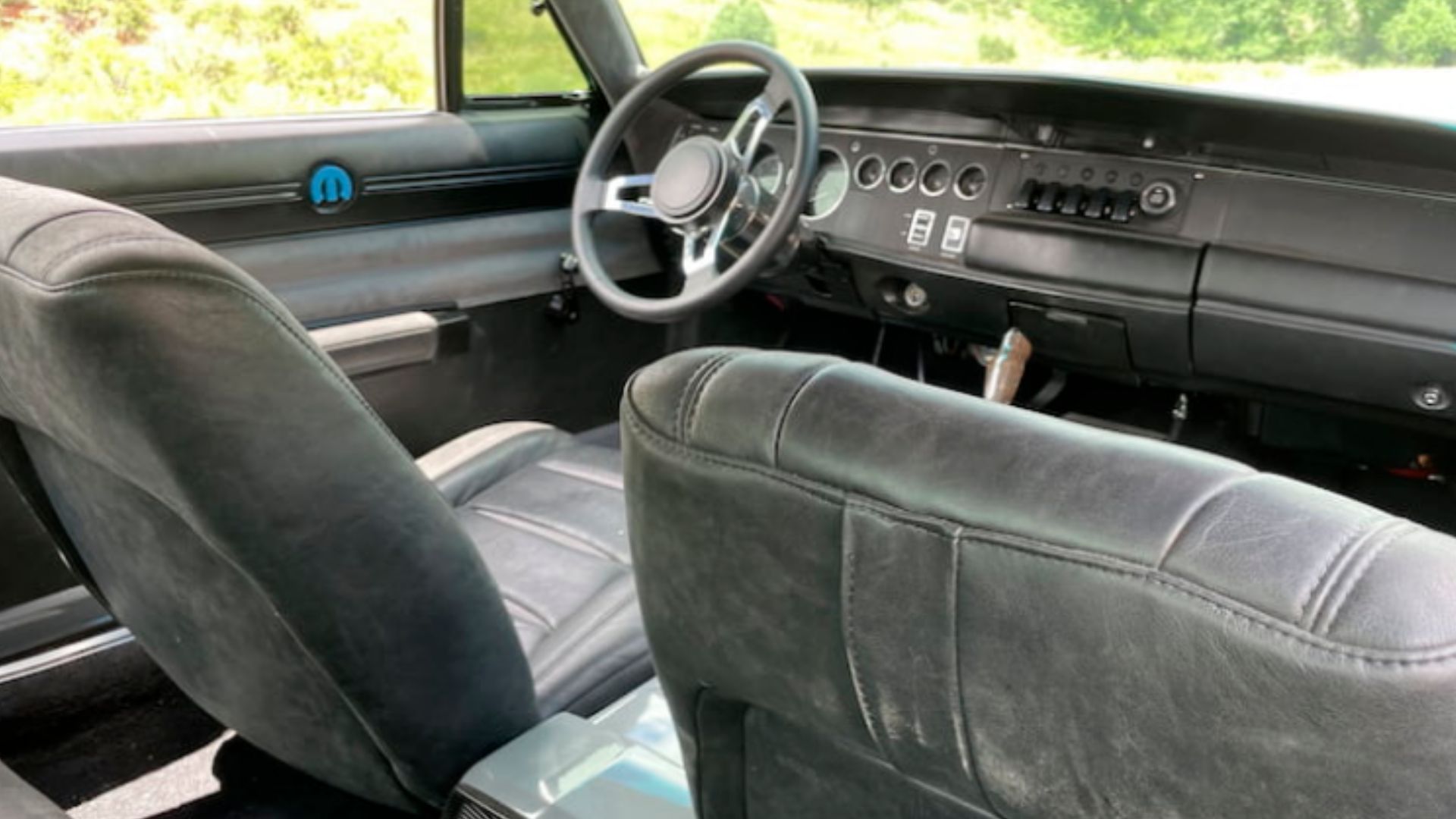 Cosmetically, Dumbo isn't anything too flashy with its Destroyer Grey paint. However, the grille badge and graphics on the bumblebee stripe make it clear to anyone in the know what's under the hood. The interior is definitely not the restomod you might expect, instead keeping things overall feeling rather retro.
Check out the lot listing here.
Images via Mecum