Here's your chance to ogle this if you missed it in the virtual show.
---
It's fair to say the 2020 SEMA Show was kind of a downer. After all, the actual physical show was canceled and some elements were held online, but it's just not the same. If you didn't get excited for yet another industry gathering pushed to a virtual format, we understand. However, that might mean you missed this absolutely gorgeous 1967 Chevrolet Camaro entered into the Battle of the Builders last year.
Built by Sabra Johnson of City Classic Cars, it's not a drag strip dominator. Johnson went conservative with the Chevy 350ci V8, since it's naturally aspirated and the internals aren't pushed to the extreme. Output is only 375-horsepower, which is great for cruising around.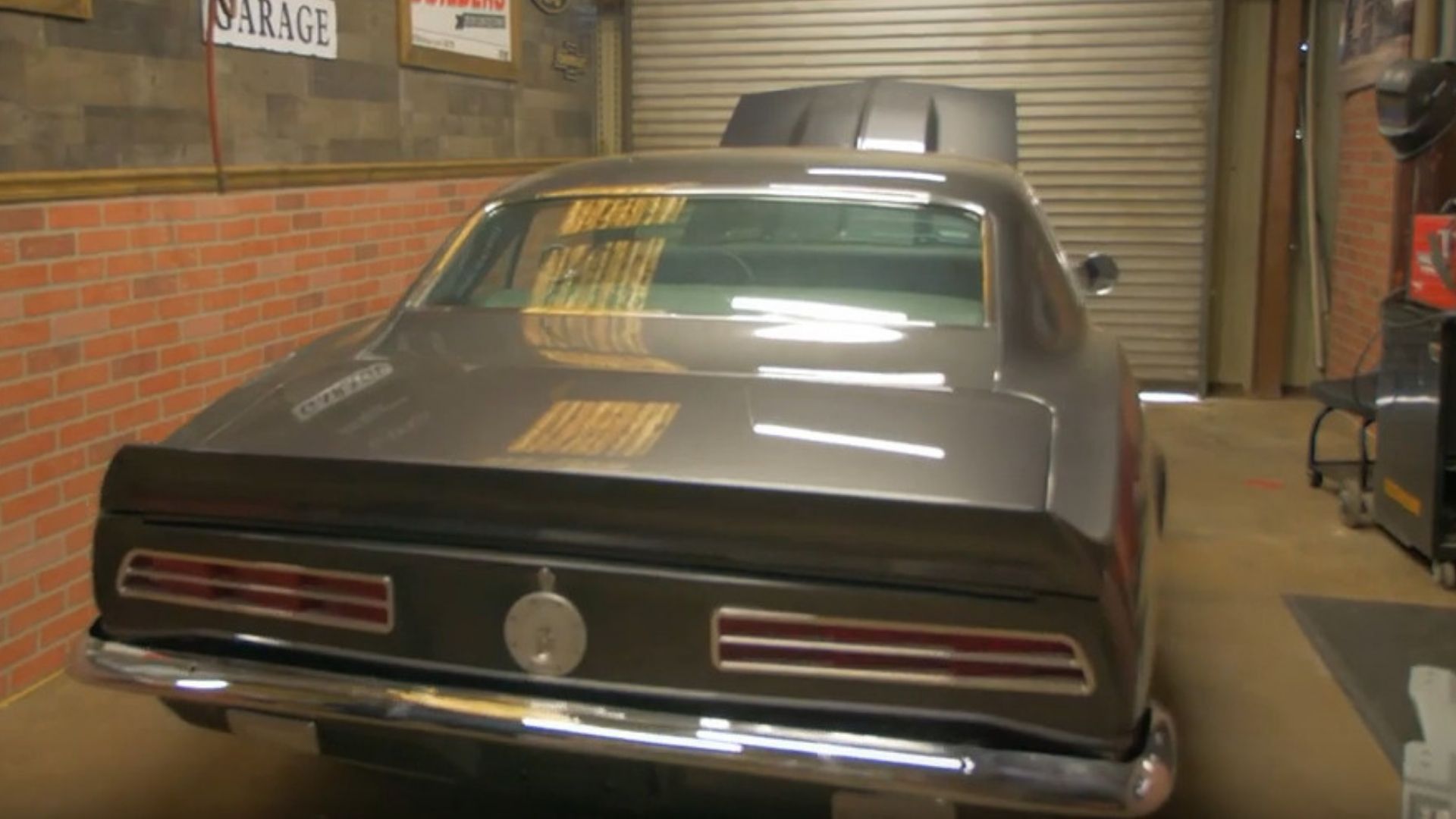 The focus of this build is more on the styling, which you can see is impressive. Painted gray with red stripes down the sides, it's obvious from the first glance this car has been customized, although not in an overly wild way. Before anyone tries to argue this is actually a 1969, that tail panel is from a '69 Camaro, so that's why it has the look in the rear. There are also LED taillights for a modern touch.
The 20-inch Niche wheels make a strong statement, and with Nitto tires they also help with handling. Behind them are 6-piston Wilwood disc brakes, giving the driver reassuring control.
As for the interior, it features custom red and gray leather seats and door panels with thick stitching for a strong presentation.
Since you didn't get to see this 1967 Camaro in person, for now there's a video to help. We know it's not the same as seeing the sheet metal with your own eyes, but it's the best most of us are going to get for a while.