Motels like this helped Americans journey further in their cars sparking a road trip fascination.
---
We feature plenty of classic cars, motorcycles and even boats that are available for sale, but it's not very often we get a chance to talk about some of the vintage architecture that helped inspire early automotive enthusiasts. If you've ever driven Route 66 in Arizona or watched the animated movie Cars, then you will certainly recognize Wigwam Village. At one point, there were seven of these tipi-shaped motel chains scattered across the Southeast and Southwest, but today just three remain and the oldest remaining village – located in Cave City, Kentucky – is up for sale.
The lead image depicts the popular Village no. 6 that was used as inspiration for the Cozy Cone Motel in Cars, but below is a vintage aerial image showing Village no. 2.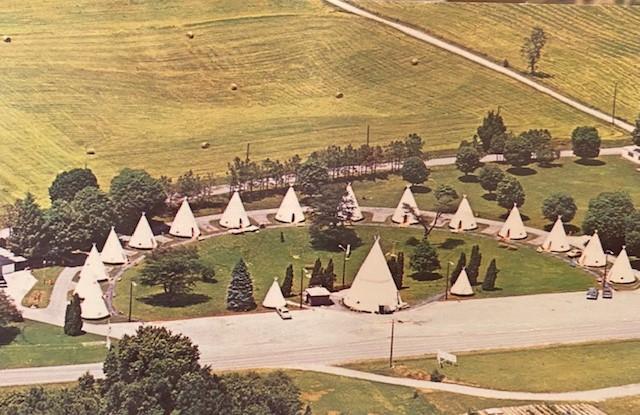 Built in 1937, Wigwam Village no. 2 is one of the earliest examples of a motel that began popping up in the '20s and '30s as more Americans used their cars for long-distance journeys. The first Wigwam Village was constructed in 1933, and the builder used the tipi shape to tie in with his Native American artifact museum. All three existing Wigwam Villages are listed on the National Register of Historic Places, but it was Village no. 2 that was added first in 1988.
Wigwam Village no. 2 is situated near Kentucky's Mammoth Cave about 40 minutes from Bowling Green, and it sits on a 4.4-acre property that features 24 buildings in total including 15 guest rooms shaped like a tipi. Each tipi is has a 14-foot diameter at the base and a total height of 32 feet.
Preserving such pieces of vintage architecture doesn't come cheap however as the MLS page shows a price of $395,000, but this unique piece of Americana still has the potential to inspire future road trippers.