Start or elevate your Chevy collection with this first generation Camaro.
---
This insane first-generation Chevrolet Camaro is a wild ride from when cars were not so bogged down and tied to government restrictions as the late '70s or even today. A vast array of engine options coupled with some perfect looks and aggressive performance made this thing the bad boy of the classic muscle car world that no one could touch. While the Mustang rode the coattails of the first year's production figures, the Camaro constantly innovated to best the wild pony car. That's exactly where this thing comes into play, as it boasts a potent V8 engine with plenty of power to push the lightweight chassis to the limit in style and grace.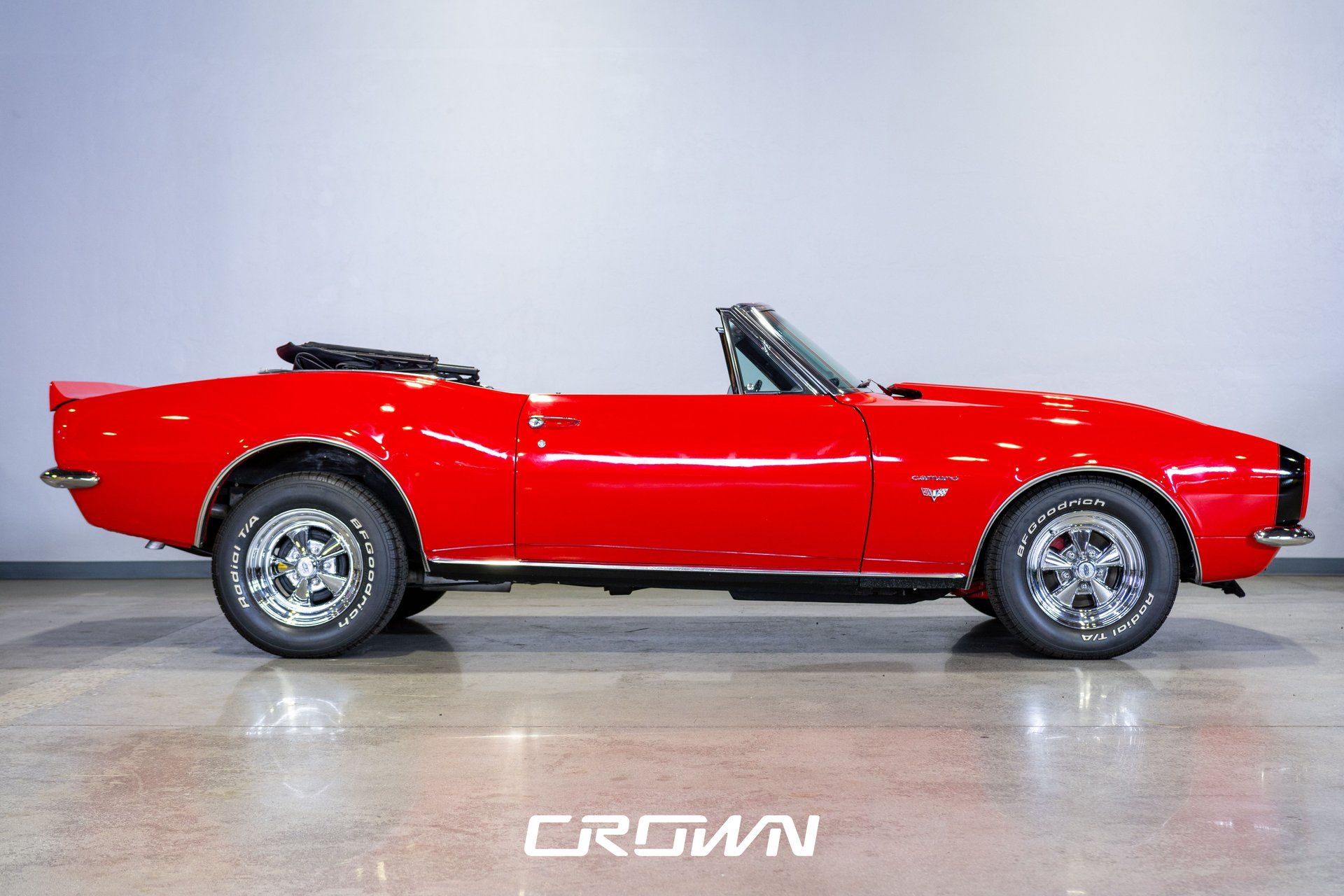 A quick search of the forums will prove that a good portion of the advice going around in the Camaro community is that if you are looking for a good Camaro, get something worth your time. Especially if you want a shiny red paint job over black interior, and powered by a big V8 engine.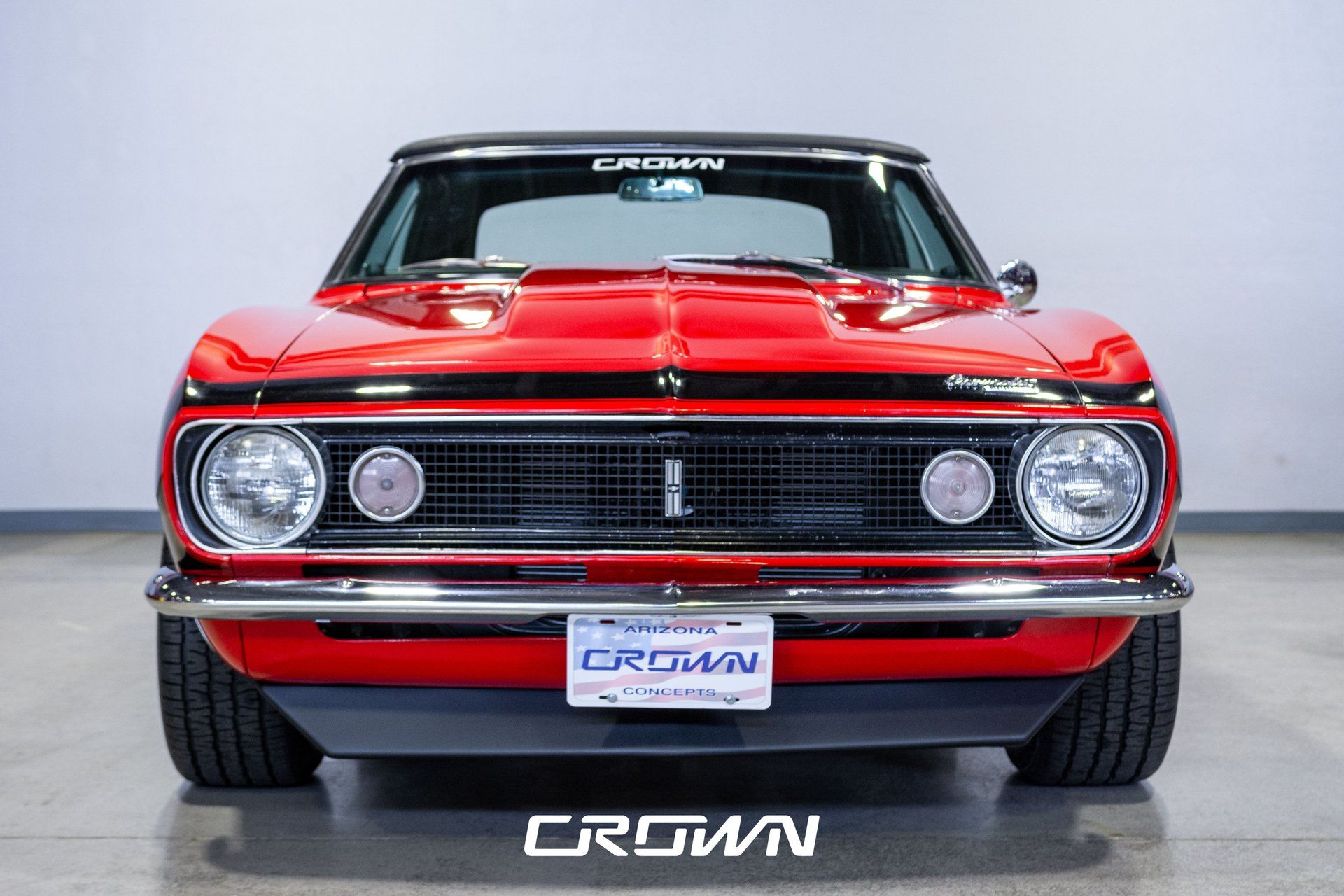 Powering this restored 1967 Chevy Camaro is a 327 cubic-inch V8 engine, which is backed by a 3-speed automatic transmission. The engine exhales through a dual exhaust, and it rolls on custom wheels, which are wrapped in brand new tires.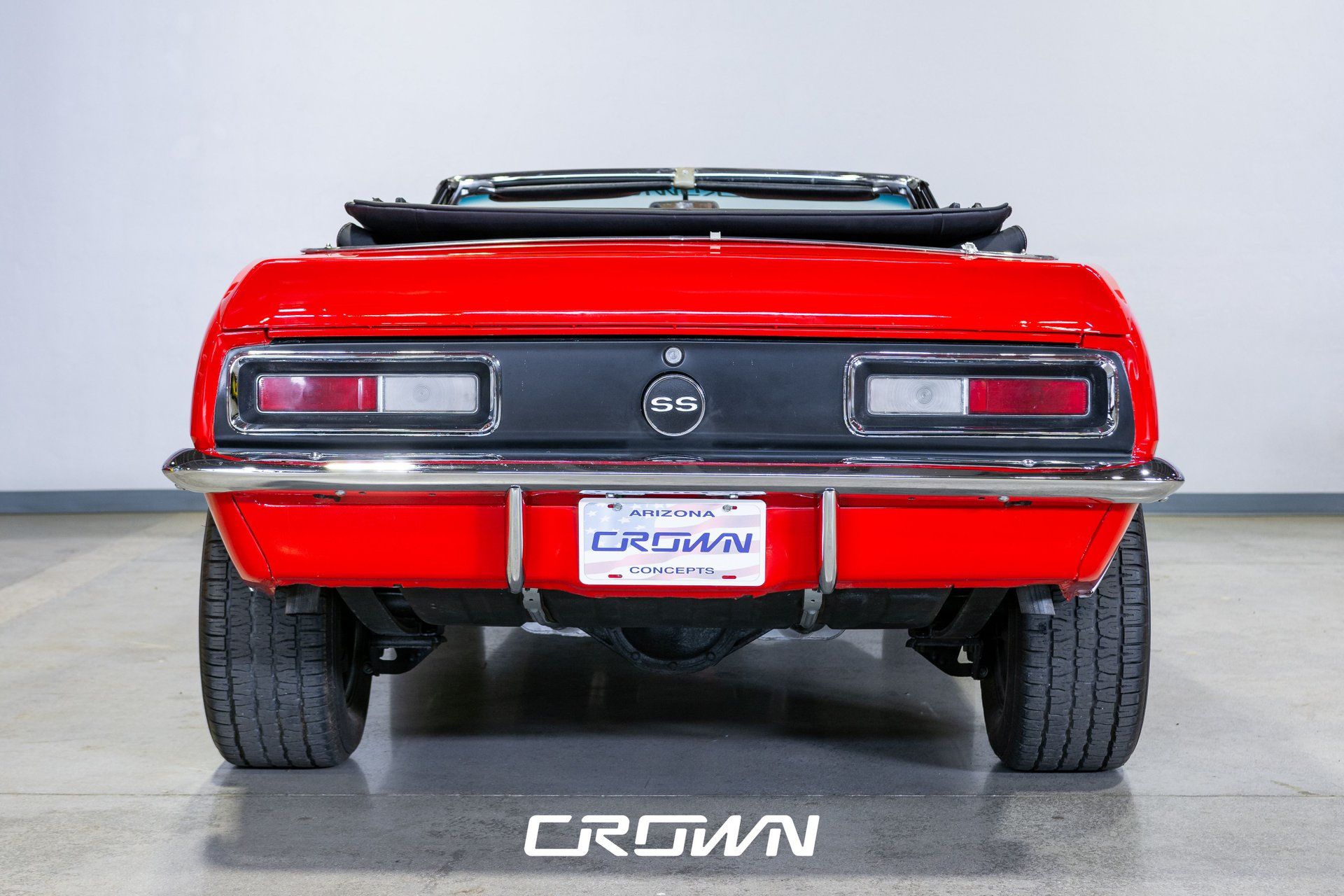 This car is for sale by Crown Concepts in Tucson, Arizona. Crown Concepts provides many services including track support for your race car. Visit crownconceptsusa.com to see more cars for sale and learn more about their capabilities.