Put this compact truck in your collection.
---
The Dodge A100 line is a range of vans and trucks with a smaller statue than conventional full-size pickups. Its forward control placed the driver right on top of the front axle, with the engine placed near the front tires, making it a cab over vehicle. Due to this design, the drivetrain was also positioned right in between the driver and passenger, where they sat over the front axle.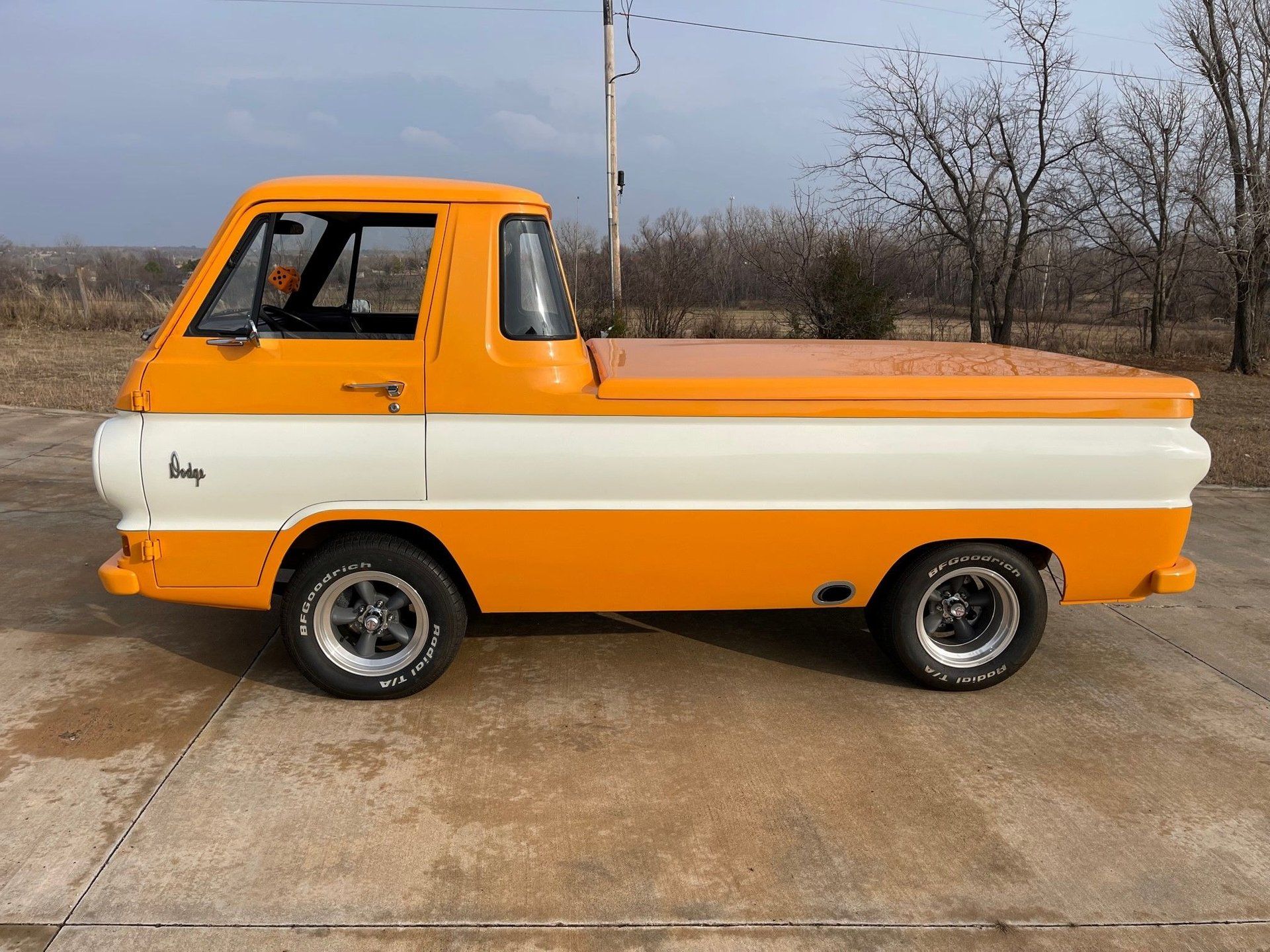 The unibody truck rolled off the factory line with short wheelbase of only 108-inches, which was surprisingly 18-inches longer than the prior years. The compact size, flat nose, and chrome plated bumpers give the little truck a ton of distinction, not that it needs much to stand out since there's so few examples still left around to see in person.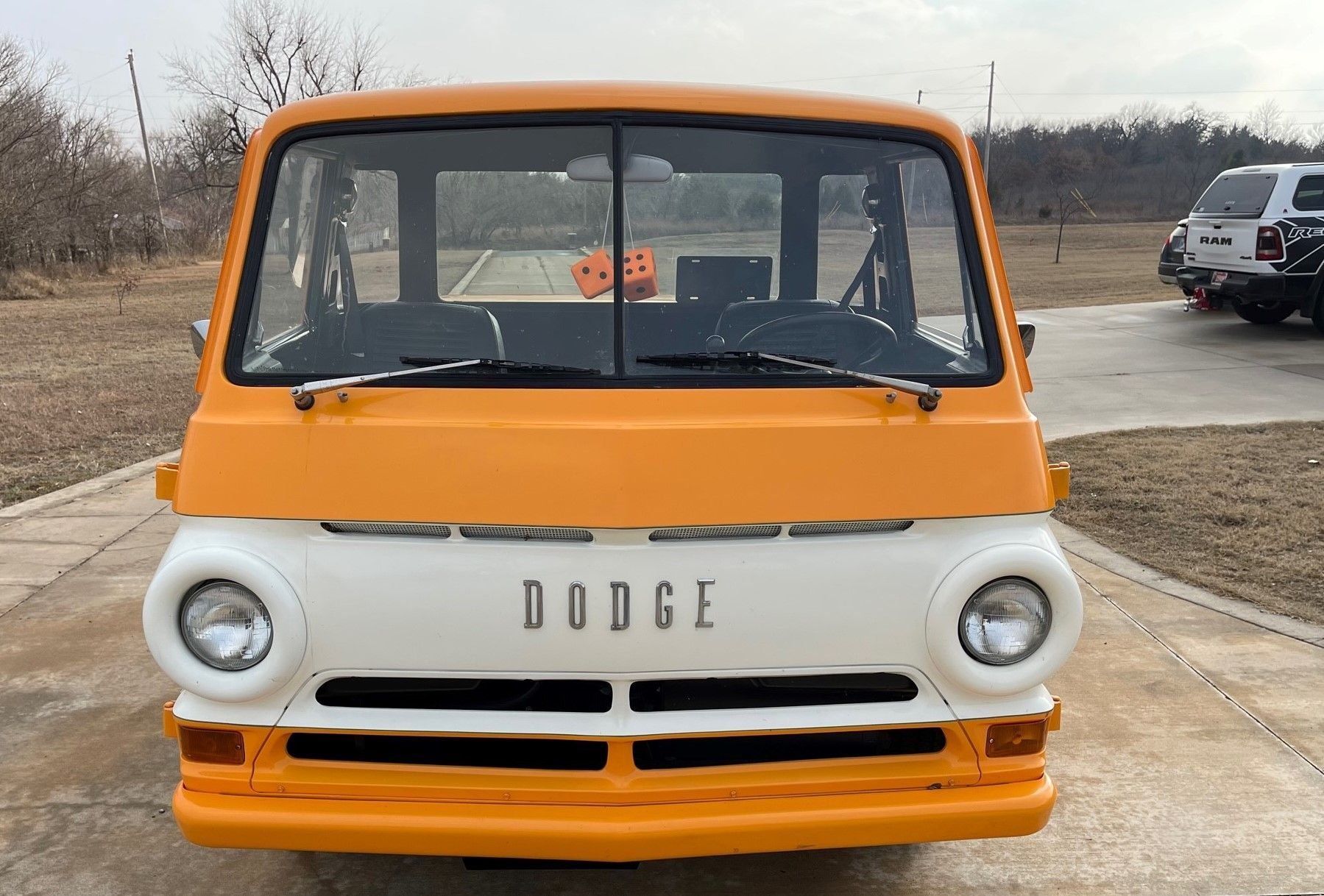 Powering the compact pickup Ford A-100 is a fuel injected 360 cubic inch V8 engine, which is backed by a 4-speed automatic transmission, and feeds into a 8-3/4 posi traction rearend. It sports an Edelbrock intake for more proficient breathing, and exhales through a set of Hedman headers that feed into a 2-1/2" exhaust with series 40 Flowmaster mufflers. It also has an aluminum radiator for better cooling. It gets stopping power from a set of 4-wheel disc brakes.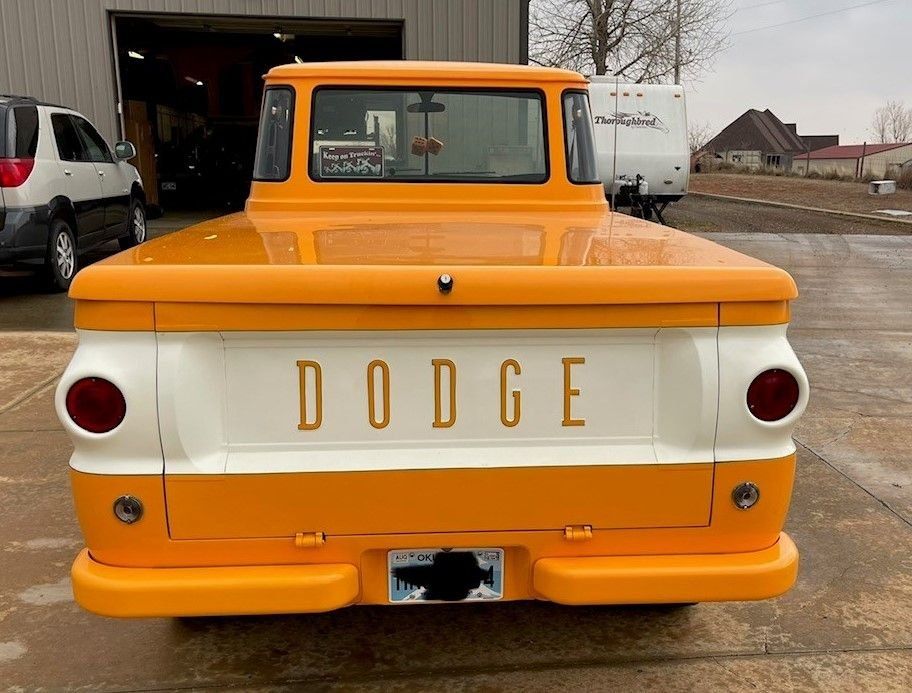 Additionally, it has a spray in beeline, all new glass placed in 2022, and new paint in 2020. It has a custom fuel tank and filler, and comes with a full-size spare.
Maple Brothers Auctions is set to host its second annual Oklahoma City auction Feb. 17 and 18 in the Oklahoma City Convention Center. The auction will offer a collection of high quality, sports, American muscle, hot rods, pickups and custom vehicles suitable to satisfy any collector's desires with both reserve and non-reserve vehicles. Bidding is available in person and online via Proxibid. Consignments are currently being accepted. Take advantage of low entry and sell fees! Visit https://www.maplebrothersauction.com for more information.