It's the age-old question of having a Blue Oval or Bowtie on the front of your truck.
---
Ford vs Chevy, a battle about as old as the automotive industry in the United States. Families have been divided by the fighting, relationships ruined, communities split. Now it's your turn to cast your vote for which of these two 1980s pickup trucks you would purchase. In one corner we have a 1989 Ford F-150. In the other is a 1983 Chevrolet Silverado.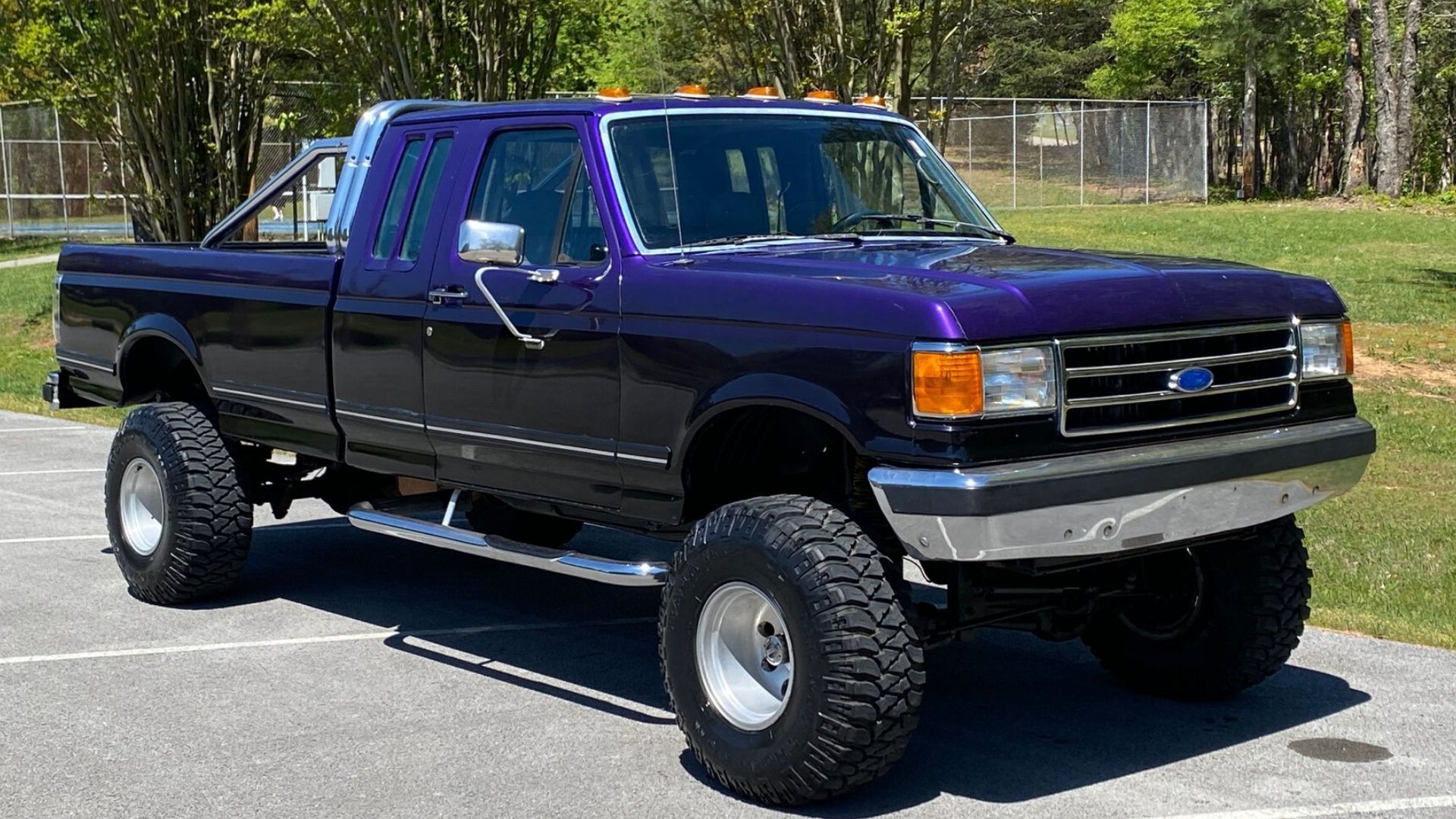 There's a lot to like about the Ford, unless you're a diehard Chevy fan. It's sporting a two-tone black and purple paint job, a nice lift, big Mickey Thompson tires, step bars, roll bars, Altezza-style taillights, and a drop-in bed liner. The interior looks factory-original and in great shape, including the grey cloth upholstery on the bench seat.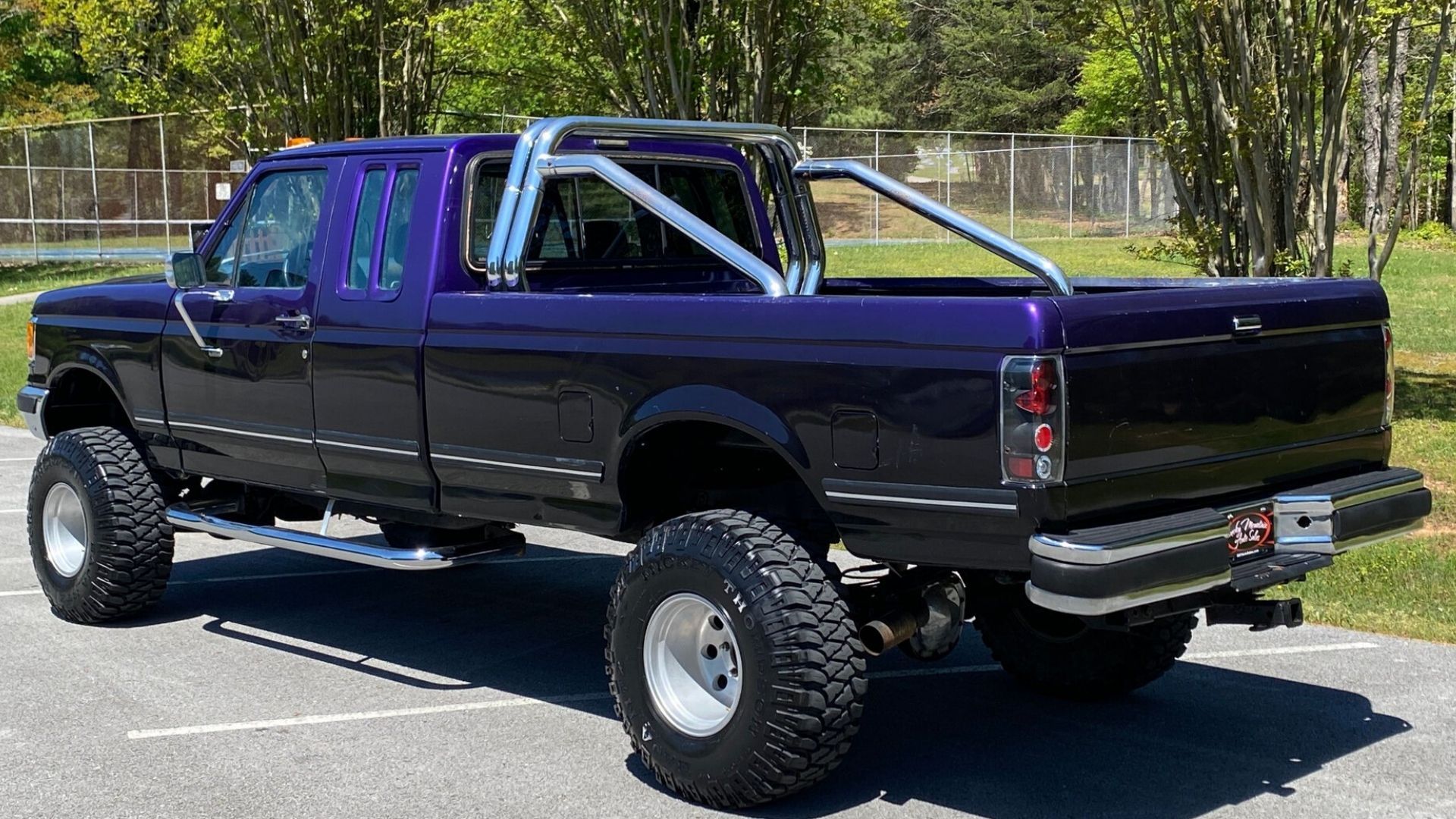 A 5.0-liter V8 with electronic fuel injection pairs with four-wheel drive, a great feature for this F-150 if you want to get off the road and take on adventure. Someone painted the intake purple to match the exterior and the engine compartment is quite clean. With 83,215 miles showing on the odometer it looks to be in good condition overall.
Like the Ford, the Chevy Silverado has a custom two-tone gray and blue exterior. A billet grille is absent the iconic Bowtie but it looks nice. Same goes for the American Racing Torque Thrust wheels. This truck is also rocking the Altezza-style taillights plus polished bed rails. A spray-in bedliner is a thoughtful upgrade, sealing out the chances of corrosion forming.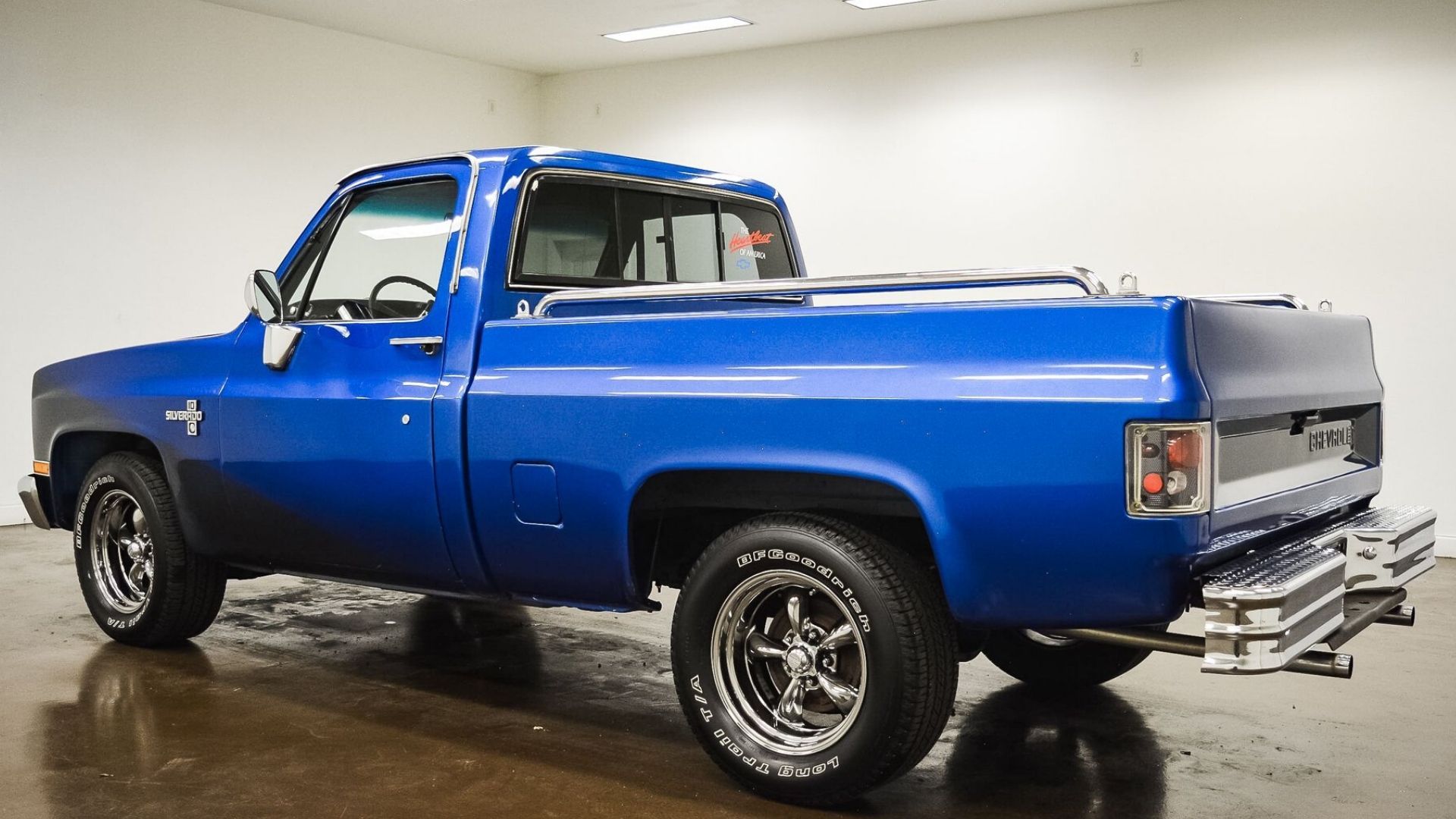 Also largely factory-original, the blue interior looks well-preserved. There's a flip-down center console with cupholders, something you don't always get in older vehicles. Air conditioning, power steering, power locks/windows, and sliding back glass are included. Billet inserts in the dash add a custom touch. Plus, you can jam out to your tunes using the aftermarket radio.
This Chevy uses a 350ci V8 and it has 94,152 miles on the clock. Like the Ford, this truck has an automatic transmission. However, there's no four-wheel drive. Maybe you only need a street machine that can haul your grille around town?
With different pluses and minuses, you might find choosing between these two difficult. Of course, there are the Mopar fans who don't have a horse in this race. They're sitting back and laughing at this comparison, but there's another one that should appeal to them.
Both trucks are actually for sale. The 1989 Ford F-150 is being sold through Smoky Mountain Auto Sales, while the 1983 Chevrolet Silverado is listed with Classic Car Liquidators.
So, which truck would you buy? Leave a comment below and let us know.
Read More Car News