These three luxury cars are perfect for any comfort minded collector.
---
Rolls-Royce, is a brand primarily built upon the idea of providing maximum luxury and comfort to both its drivers and passengers. In 2016, they built this white ghost which, along with a lot of other things, sported a 6.6-liter twin-turbocharged V12 engine which took the automobile from a simple luxury vehicle to a borderline supercar with the aerodynamics of a brick. Of course, it isn't only a driver's car, something the automatic transmission backs up pretty well because the interior is also incredibly comfortable looking. White and red leather wrap around every surface The Starlight headliner and only 20,000 miles on the odometer. Overall, it's probably one of the most highly sought-after invaluable luxury cars that modern times have to offer.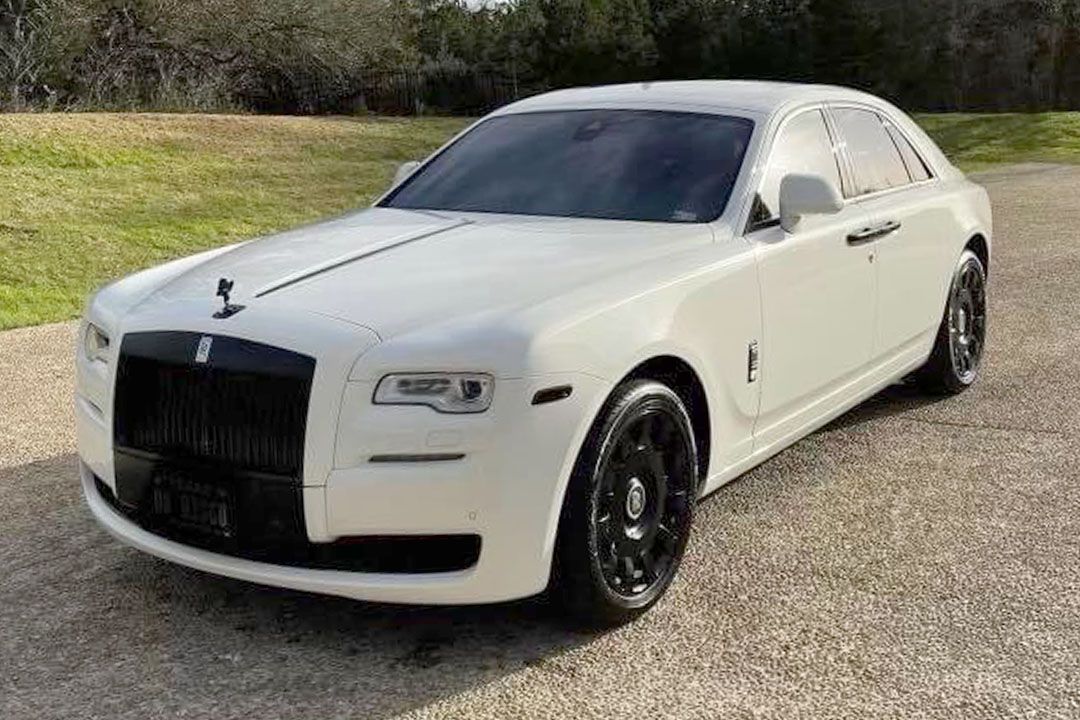 Keeping with the theme of luxury cars, this 1976 Custom Cloud also shows off a big focus on attention to detail and everything from the body to the interior. Well, it might not be powered by v12, but a 350 cubic inch V8 engine Roars to life and lets everyone know you're coming, allowing the car to always make an impression. Once again, the automatic transmission allows the driver to focus on Comfort above shifting gears which was a pretty big deal in the seventies and an expensive option to come by. On top of that, the body and tires are both White which ties together with the previously mentioned Rolls-Royce perfectly.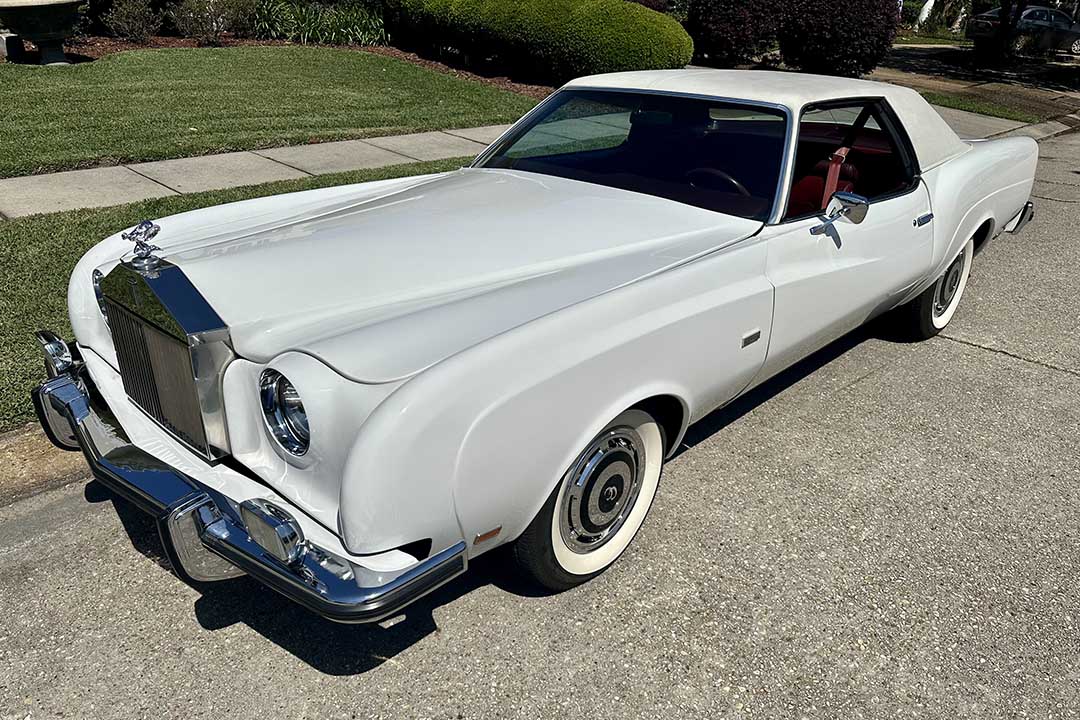 The newest vehicle in this Trio is a 2019 Mercedes-Benz Sprinter 3500 van which has been one of the best-performing vehicles of its class since Mercedes began this lineup. Where once you might have seen tour buses and RVs, you may now notice more of these Mercedes luxury buses due to their incredible luxury Innovations and respectable performance. You might expect a diesel-powered 4x4 van to take a lot of power to move, and that's exactly what the 3.0-liter turbocharged Powerhouse provides. Overall, all three of these automobiles represent the best aspects of luxury automobiles which is exactly why you should consider adding them to your collection.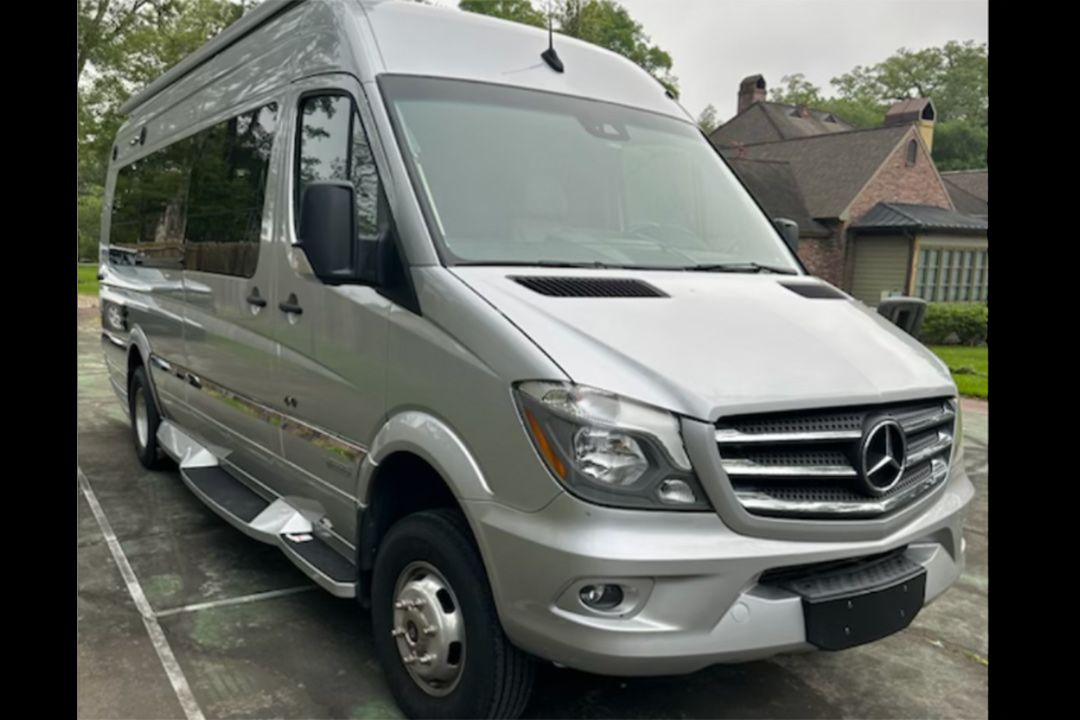 Returning to Biloxi, MS-April 21-22, 2023, Vicari Auction will come together with the Mississippi Coast Coliseum and Convention Center to be part of the 30th Annual Crawfish Festival. Vicari Auction will host a collector car auction April 21 & 22, 2022. 400 collector cars and memorabilia are expected to cross the auction block during the Friday and Saturday auction.
This year marks the 30th Annual Crawfish Festival and the 3rd Annual Spring Vicari Auction to join Crawfish Festival. Crawfish Festival is an annual Music Festival with the best in Country Music and Crawfish. Each evening from Thursday through Sunday Crawfish Music Fest features live entertainment, in addition to the entertainment there are Carnival Rides and excellent Food for all to enjoy.
Vicari Auction has been a part of the Fall Cruisin the Coast Event in Biloxi and has decided to expand by hosting a second sale in Biloxi. Pete Vicari, Owner Vicari Auctions, stated "We look forward to being a part of Crawfish Fest and seeing all of our Biloxi friends and family during the weekend. The Spring Auction should allow everyone to enjoy the Coast in a different environment from Cruisin the Coast." Join us April 21 & 22, 2023 in Biloxi to see all your favorites: Mustangs, Camaros, Cudas, Chevelles, Trucks, Woody Wagons all FOR SALE. Vicari Auction has something for everyone.
Book your rooms now through MS Gulf Coast Hotel Reservations at 1-888-388-1006 or see list of places to stay by selecting link below.
MS Auction Lic. #1099