When it comes to high-tech, high-performance '80s muscle, three simple letters reign supreme: GNX. These turbo Buicks could put some serious hurt on just about anything else on the street.
---
By 1987, the 3.8 liter turbocharged Buick Grand National has been cleaning up on the streets for several years. 1987 would be the last year for the model, and it went out with a bang.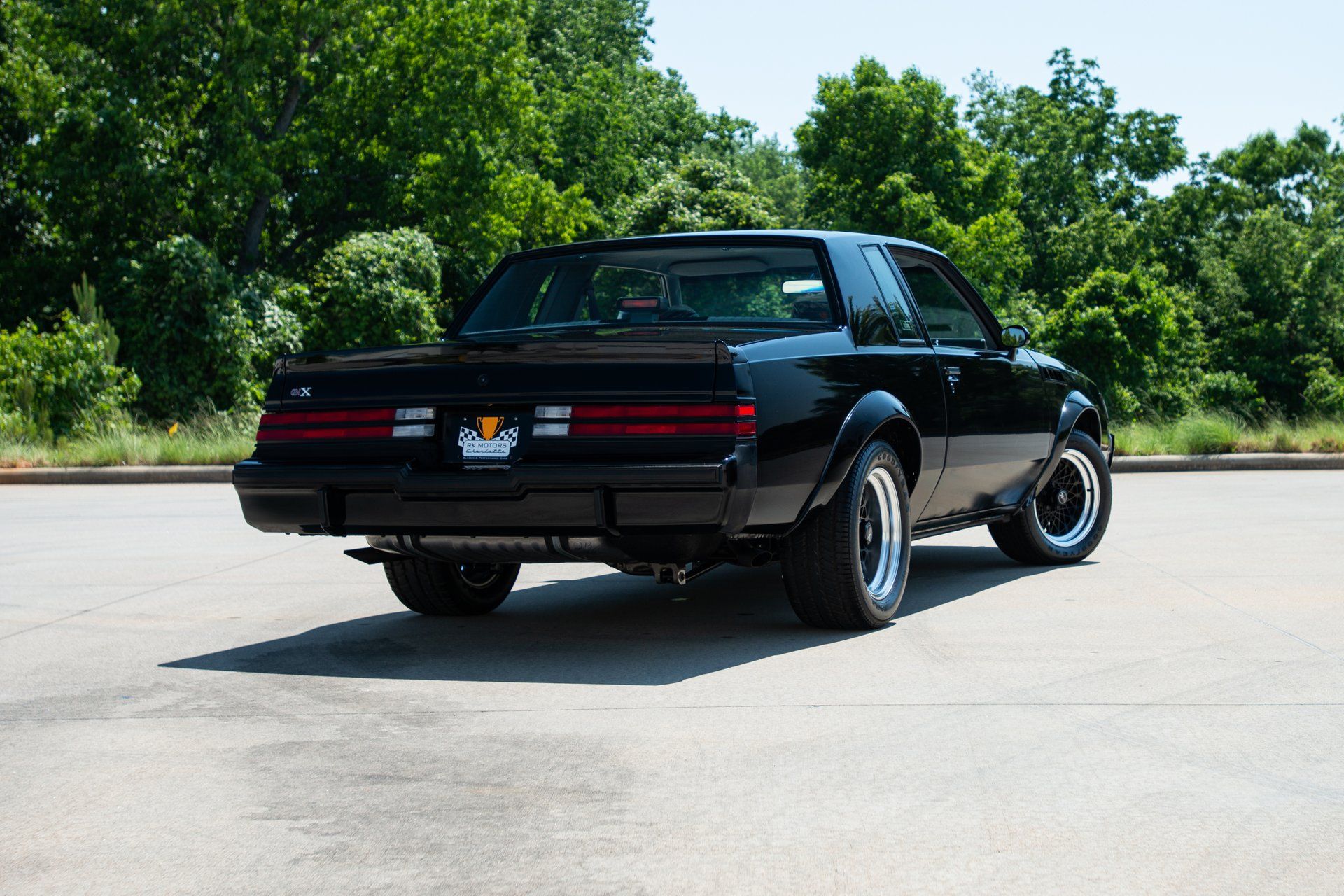 The final variant would be dubbed GNX, for "Grand National Experimental." Buick built just 547 GNXs, all of which were built and then shipped to ASC McLaren for final assembly of the GNX package.
The GNX was powered by a worked-over version of the existing 3.8 liter turbo. Horsepower was stated at 280, with 360 lb/ft of torque on tap. In truth, the GNX was underrated. It actually produced 300 horsepower and over 400 lb/ft of torque.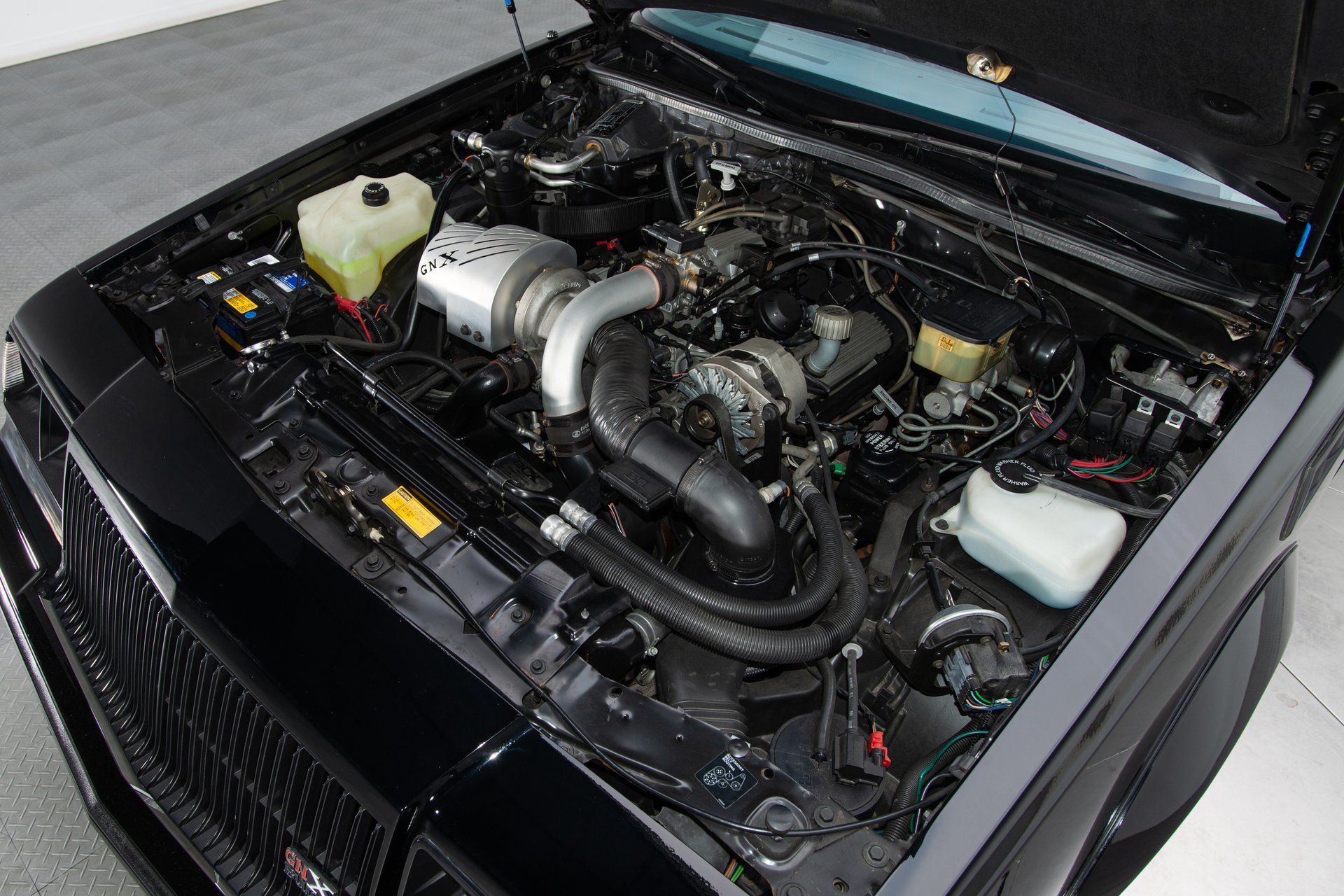 This made it GM's fastest production car in 1987, besting even the mighty Corvette. To date, it remains the only non-Corvette ever displayed in the front window of the National Corvette Museum in Bowling Green, Kentucky.
Dealers and buyers alike knew that this car was something special back in 1987. They also knew that it marked the end of the line for body-on-frame turbo performance. As a result, dealers marked the GNX up thousands of dollars over sticker price, and most of the cars lived pampered, low-mileage lives as treasured collectibles.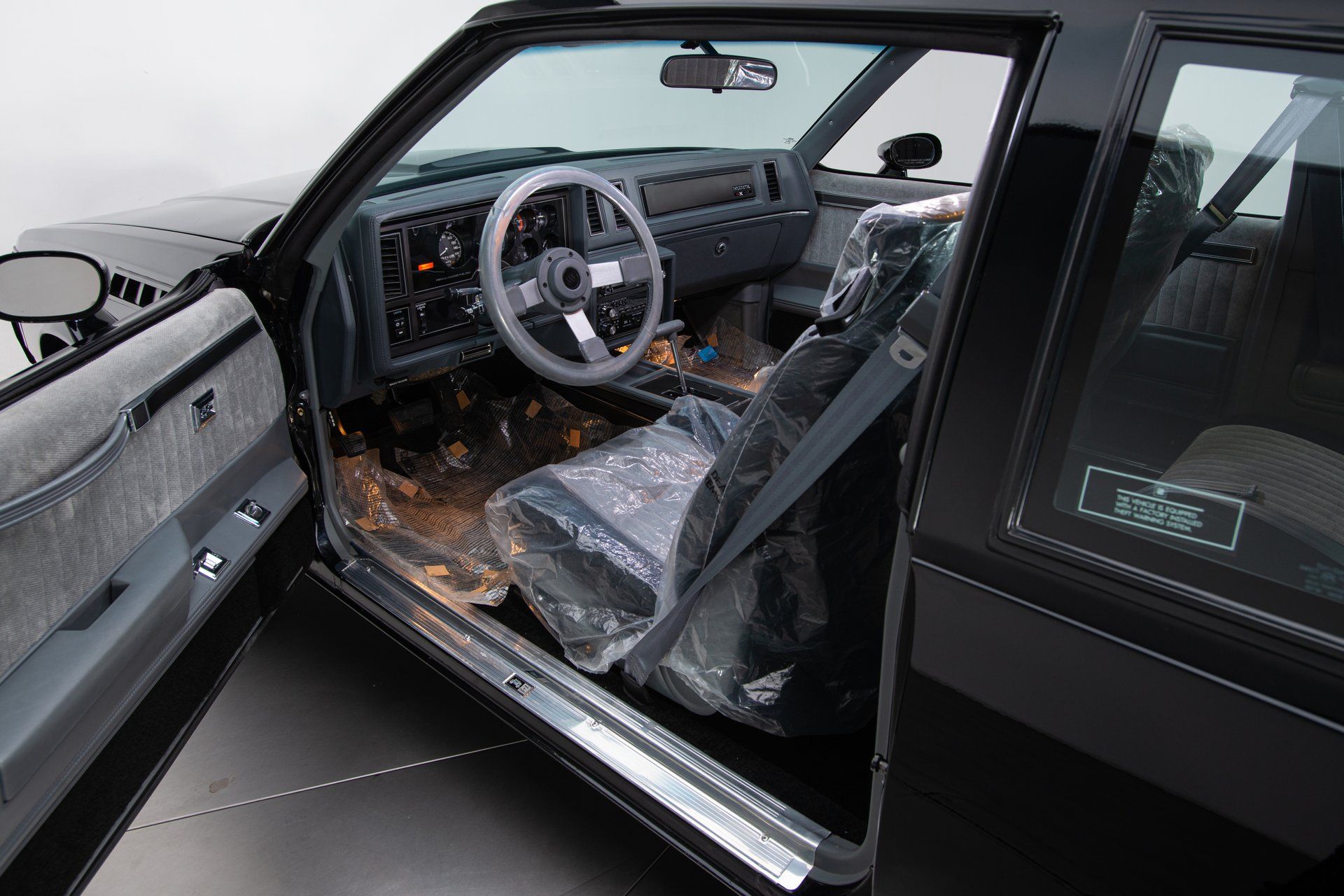 The car seen here is number 481, and has just 460 careful miles on the odometer. It's currently offered for sale by RK Motors in Charlotte, North Carolina. If you want to make this piece of high performance history yours, dig deep – the asking price is a whopping $139,900. Believe it or not, that's the current going rate for these cars.