What a build!
---
The Cayenne - a favorite luxury SUV, has a pedigree of off-road success that many don't know about. The recent popularity of building 'Overland' Cayennes is a reflection of the dusty victories of the 1980s. Porsche's journey into off-road racing began in the 1980s with the iconic Porsche 959, a groundbreaking sports car that laid the foundation for the Cayenne's off-road prowess.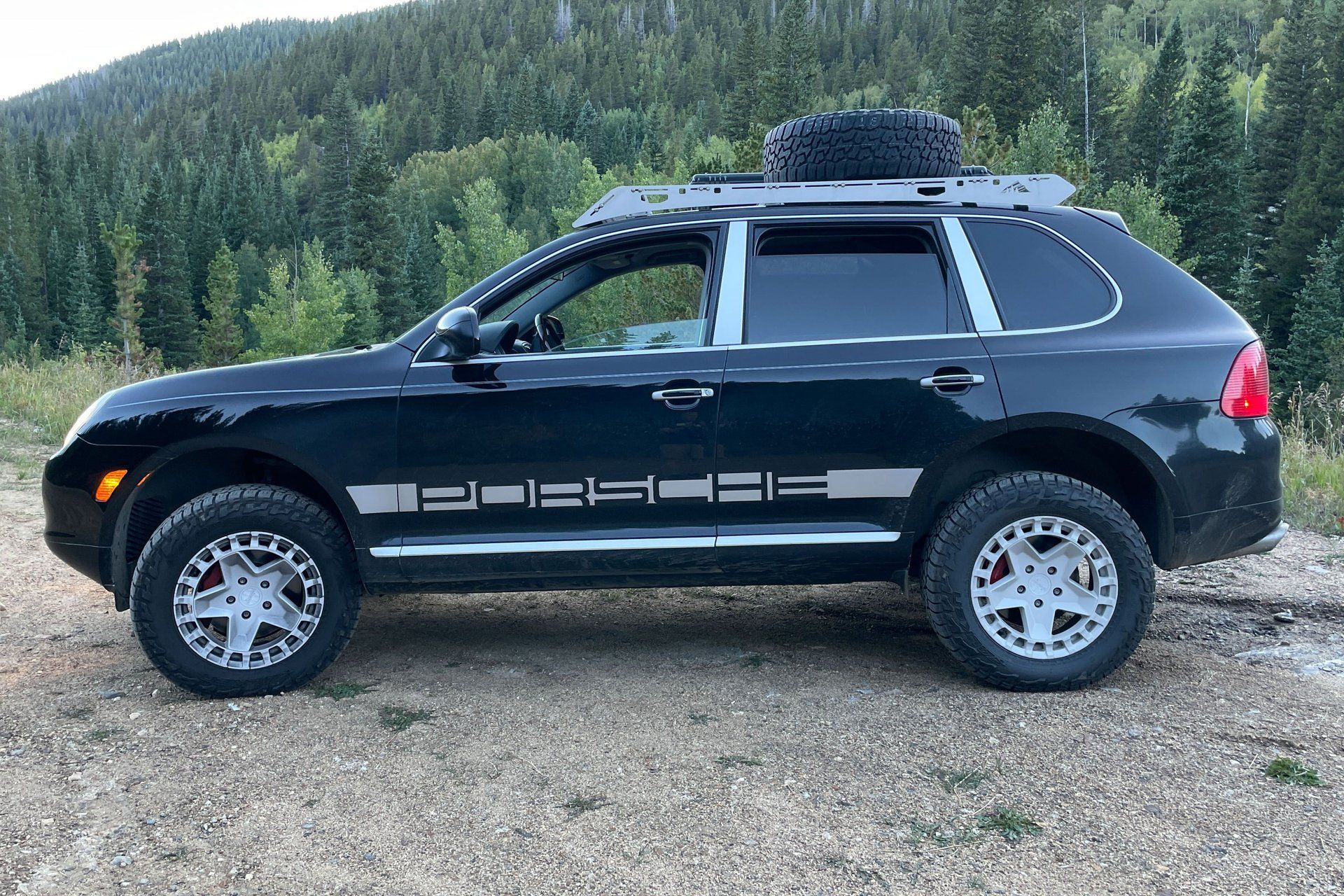 The 959's most notable success came at the grueling Paris-Dakar Rally, one of the world's most demanding off-road races.Overlanding means taking a capable SUV and making more off-road capable. This is often done with bigger wheels and tires, roof racks, extra storage and a lot more.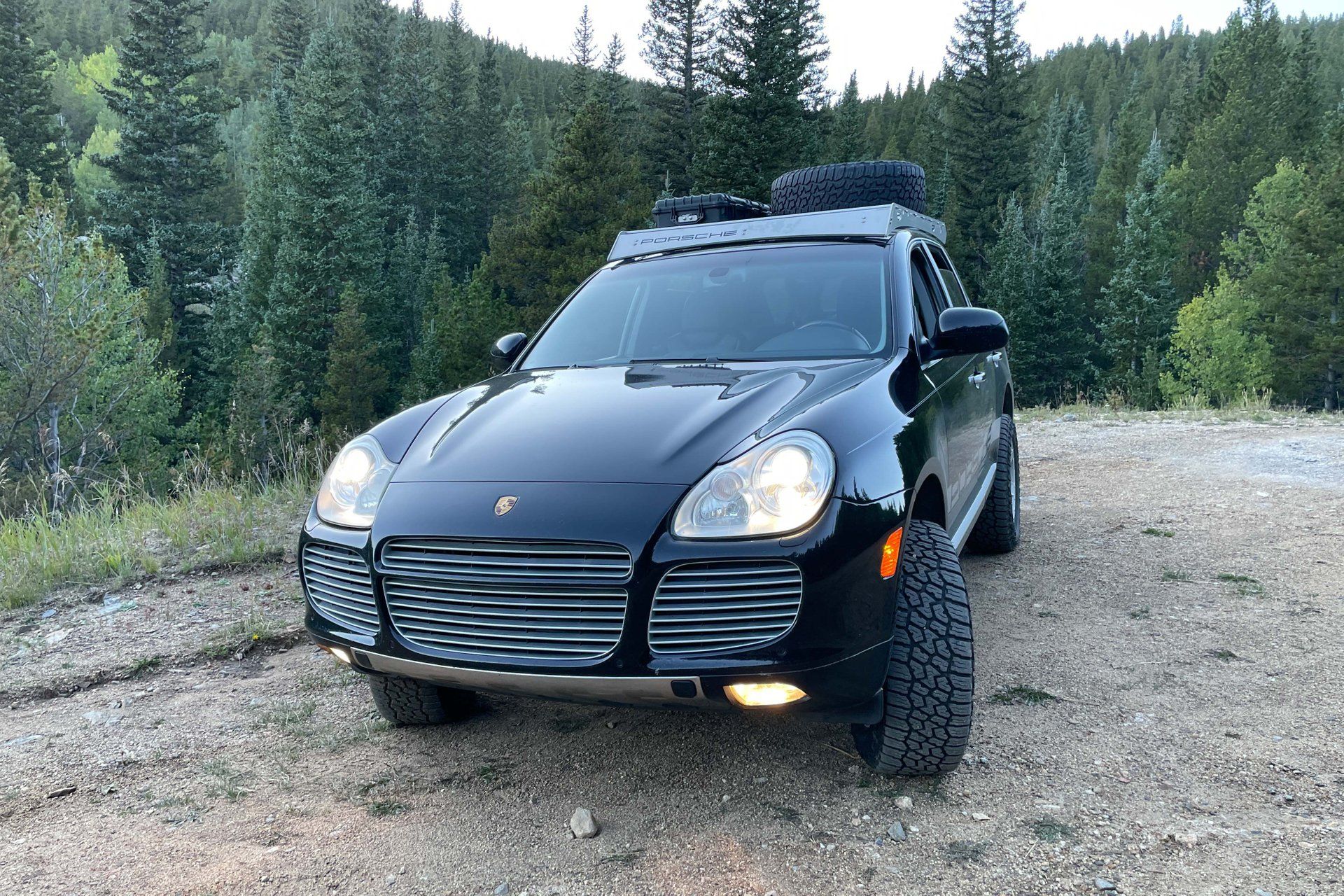 This 2004 Porsche Cayenne Turbo for sale in Denver could be considered 'light overland' as it's just getting started. Upgraded Victor Alpens 18" wheels in white are wrapped in Falken Wildpeaks 265/60R18 - an excellent off-road tire with polite highway manners. As for suspension, this model Cayenne offers 4 levels of air suspension. Although it appears that this Cayenne has been 'lifted,' it has not. It's a factory suspension.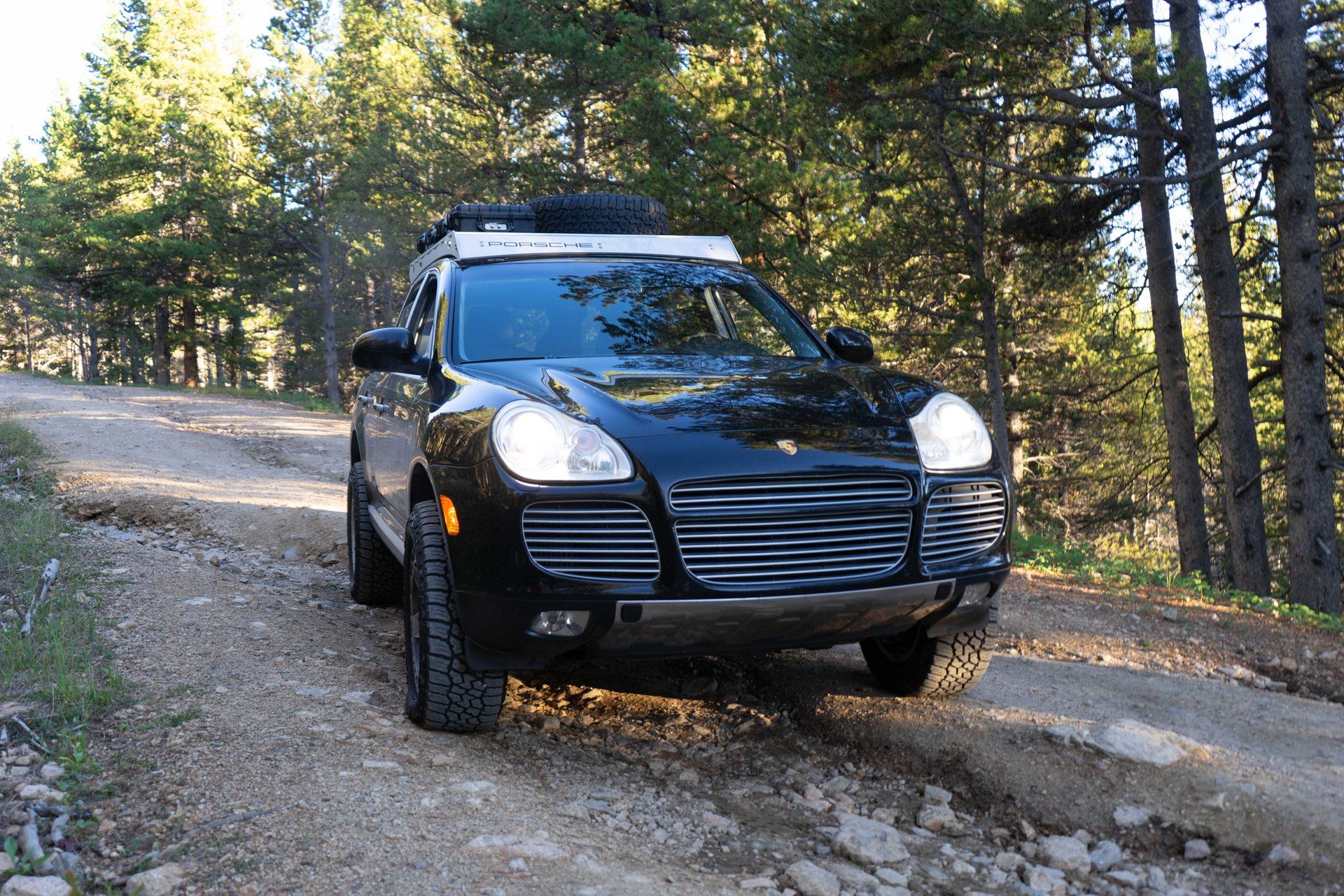 Additional mods are a Sherpa Rammstein rack, spare tire and hardware, utility box and some interior upgrades like a roof net and first aid kit. Completely factory otherwise, this Turbo boasts a 4.5-liter twin-turbocharged V8 engine that produces approximately 450 horsepower and 457 lb-ft of torque. It also has Porsche's Tiptronic S transmission, allowing for steering wheel manual shifts. Learn more about his Overland Cayenne here.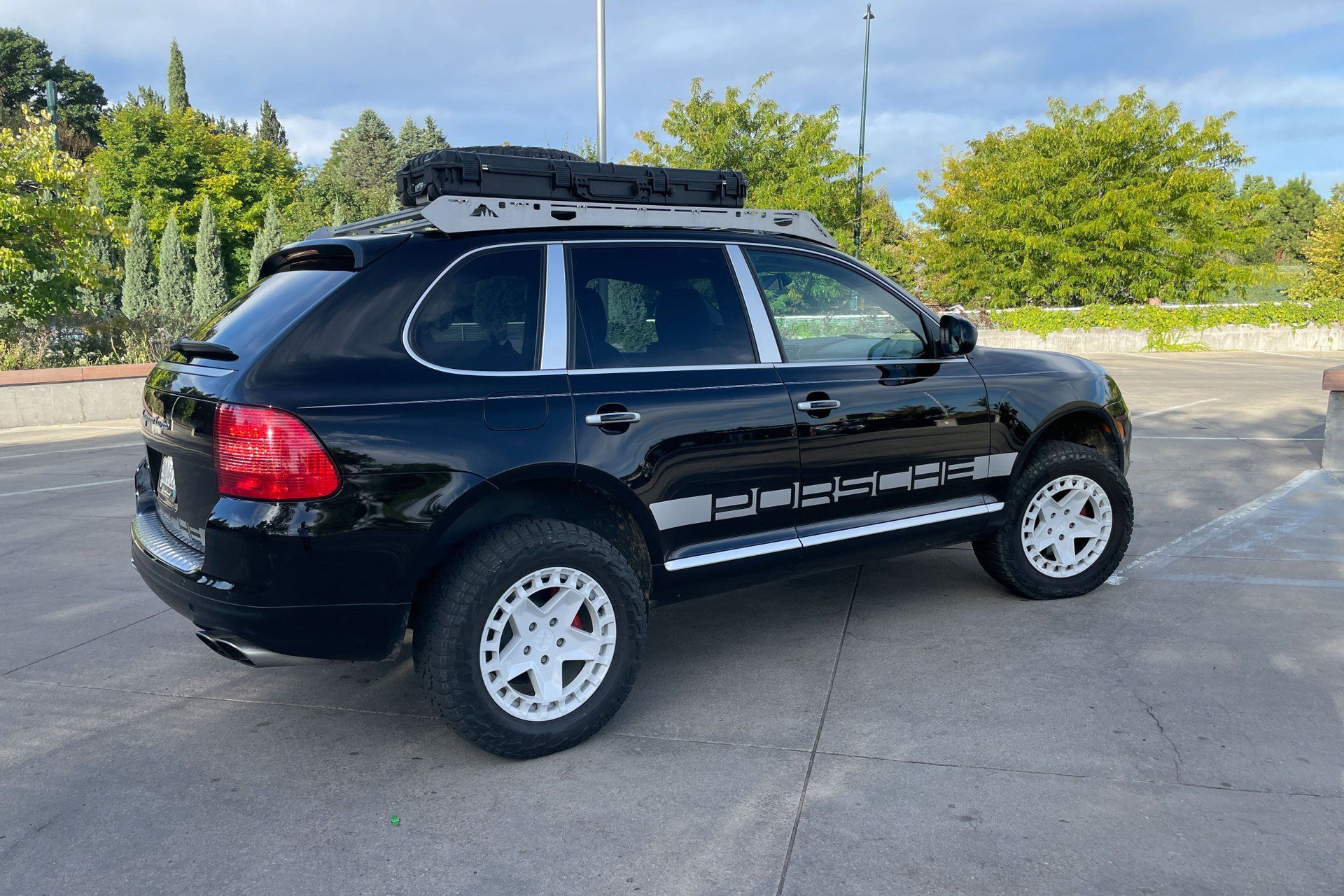 Porsche's legacy in off-road racing and this Cayenne Turbo's off-road prowess exemplify the brand's dedication to engineering excellence, performance, and the pursuit of new challenges. Whether on the racetrack or the untamed wilderness, Porsche's spirit of innovation and adventure knows no bounds. The Cayenne, with its blend of luxury and off-road capability, stands as a testament to this enduring legacy.