This 2019 McLaren Senna is a monster!
---
Although McLaren's use of hybrid power has led to more powerful models, such is the case with the 7-year old P1, the newer Senna features the automakers most powerful engine to ever be put into a street car. According to McLaren, the 2019 model has the exact same 0-62-mph time of 2.8-seconds and, just like the P1, is capable of sprinting to 124-mph in just 6.8-seconds. In case you were wondering how a less powerful engine equates to nearly identical performance, it all comes down to weight saved by the lack of an electric motor and battery.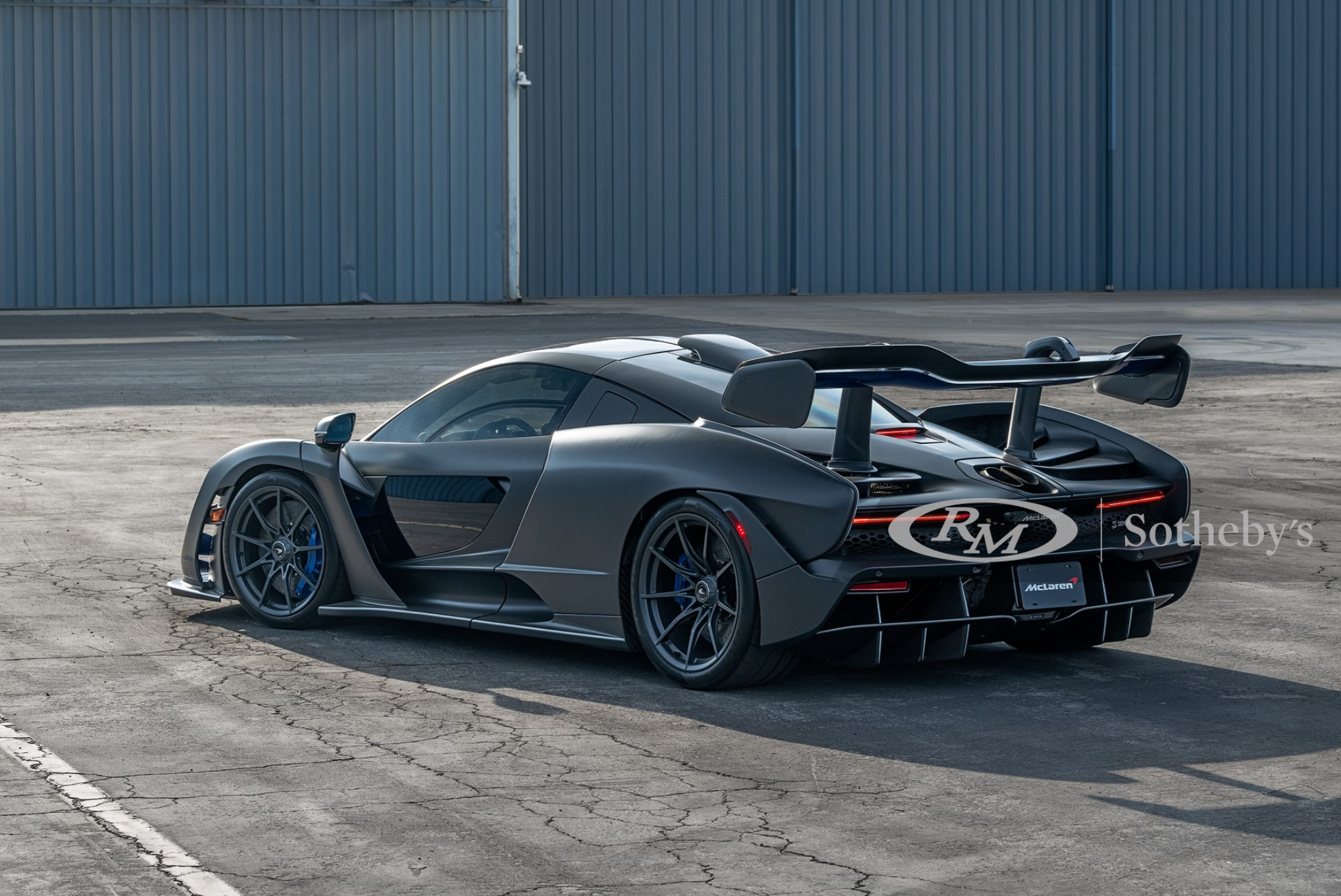 Not only does the model feature race car-like capabilities, appearance wise, it is again all race car. However, its massive front splitter and enormous rear wing is far from being purely aesthetic. The pair, along with a host of scoops, louvers, and diffusers all come together in the name of aerodynamics to provide the Senna with the ability to create 1,700-pounds of downforce at 155-mph. Through the use of this active Drag Reduction System, the Senna is capable of using aerodynamics to create downforce, trim drag, or air brake.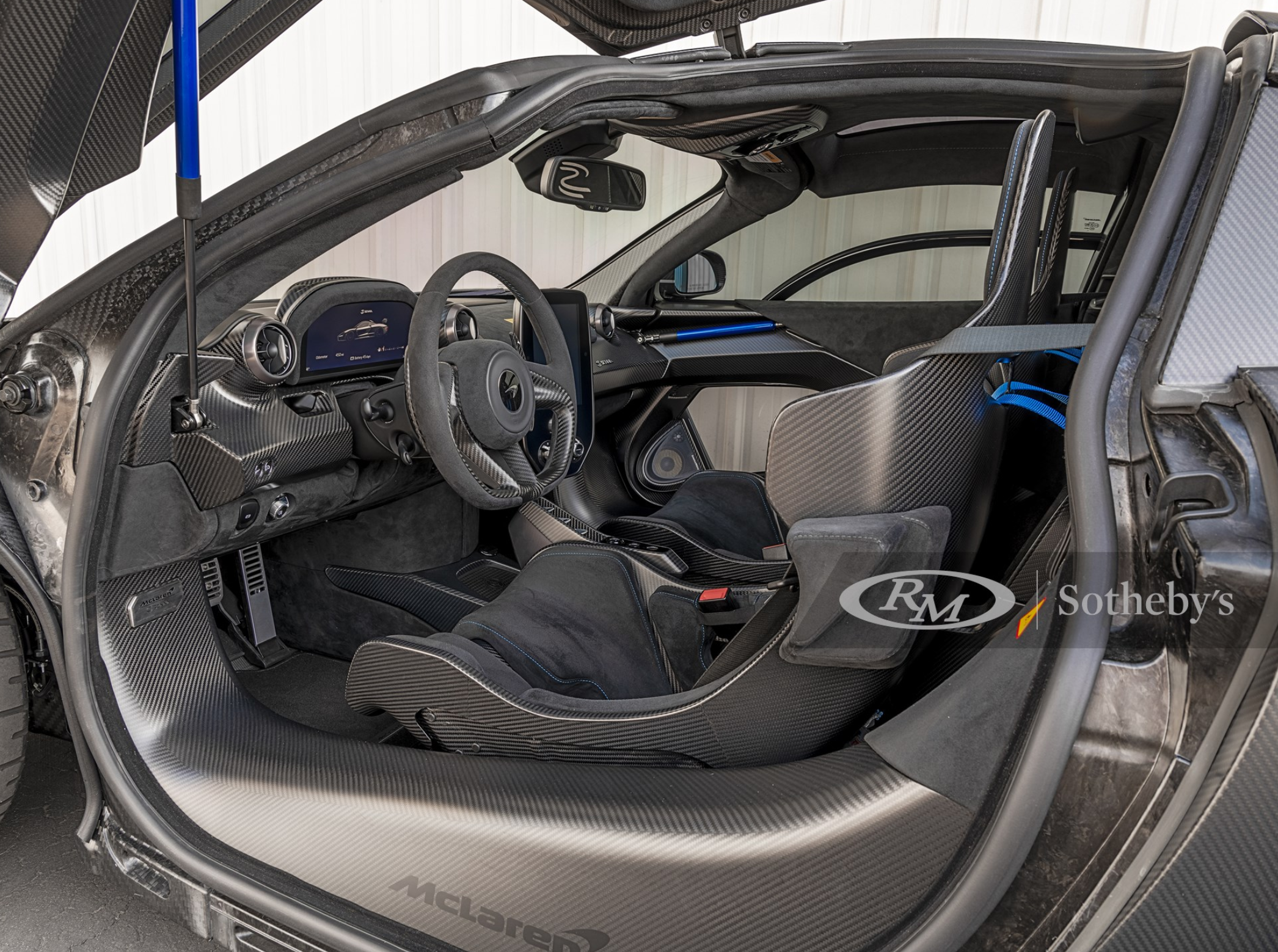 Despite being a worthy opponent to the P1 race car, the Senna does not compromise comfort in the name of performance. Take this 2019 McLaren Senna that is currently being sold by RM Sotheby's for example. The interior is uniquely finished in Alcantara with exposed carbon fiber and Burton Blue details. It features $360,000 dollars worth of bespoke and optional features that include 24 karat gold plate heat shielding, exposed carbon fiber finish, a digital display, and a Bowers and Wilkens audio system. The original owner also had Paint Protection Film installed and has only driven the car less than 500 miles. It is expected to sell for at least $1-million and has barely even been broken in.