Is this the perfect f-body restomod?
---
What could be better than a black on black on black 1969 Camaro SS? How about one with all of the modern mechanical advancements while maintaining all of its eye-catching classic body lines. That was Long Beach based RMD Garage's goal with this 1969 Camaro Coupe. Based on the VIN, it appears the car started as a V8 powered Camaro that came out of the Los Angeles Assembly Plant. Today, though the body is all that is left of that history as all of the original mechanics and interior parts have been scrapped for today's best options.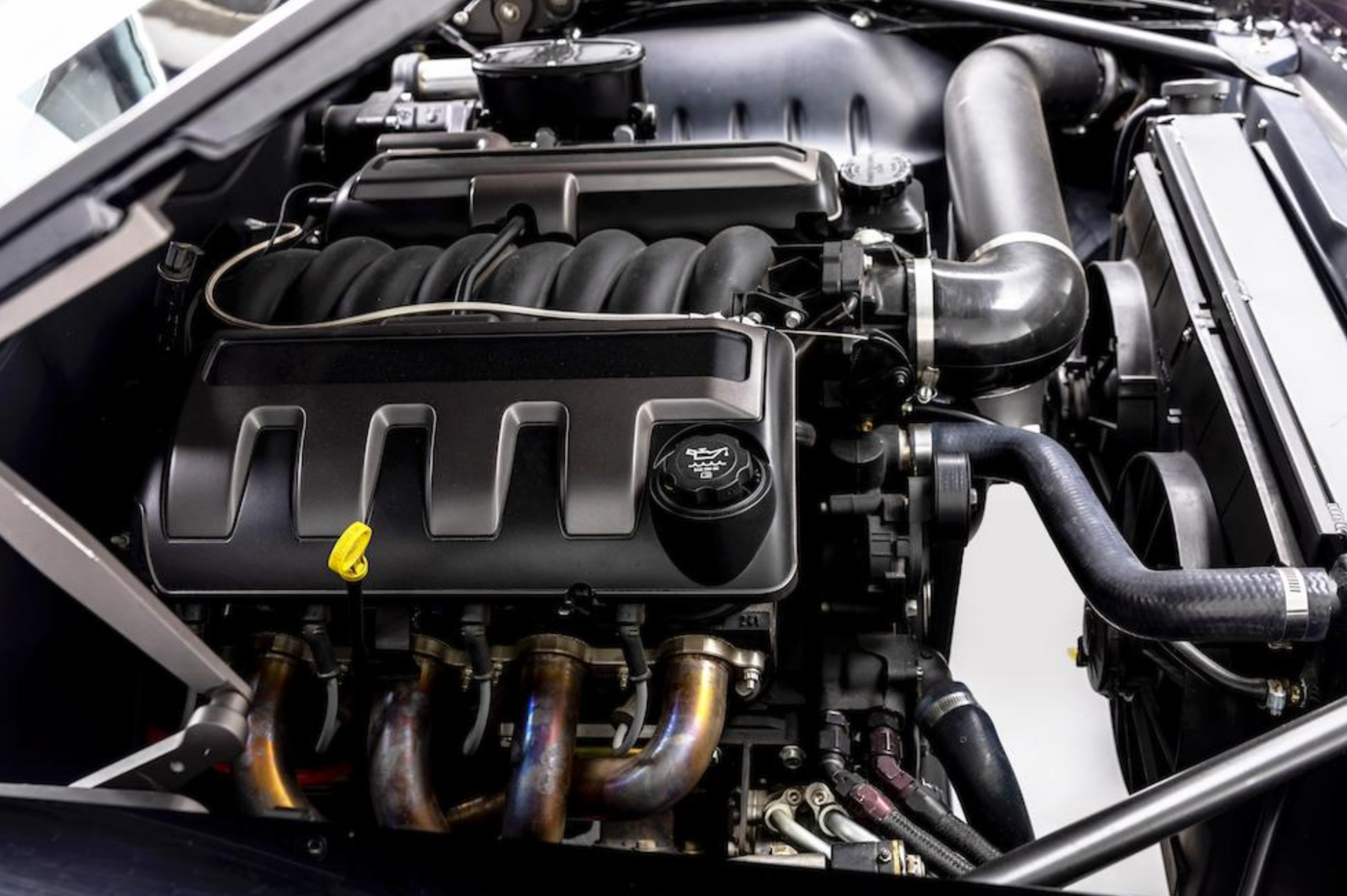 Under the hood sits a 550-horsepower Chevrolet LS3 6.2-liter engine, mounted to a 4L60 4-speed automatic transmission. Thw engine is equipped with electronic fuel injection among many other modern performance features. However, thanks to a set of custom engine covers, the new powerhouse fits right into the classic engine bay. Suspension features include a stronger rear end and a modern coil-over design to support the extra power. Braking has also been upgraded with cross-drilled disc brakes and modern style calipers for increased stopping power.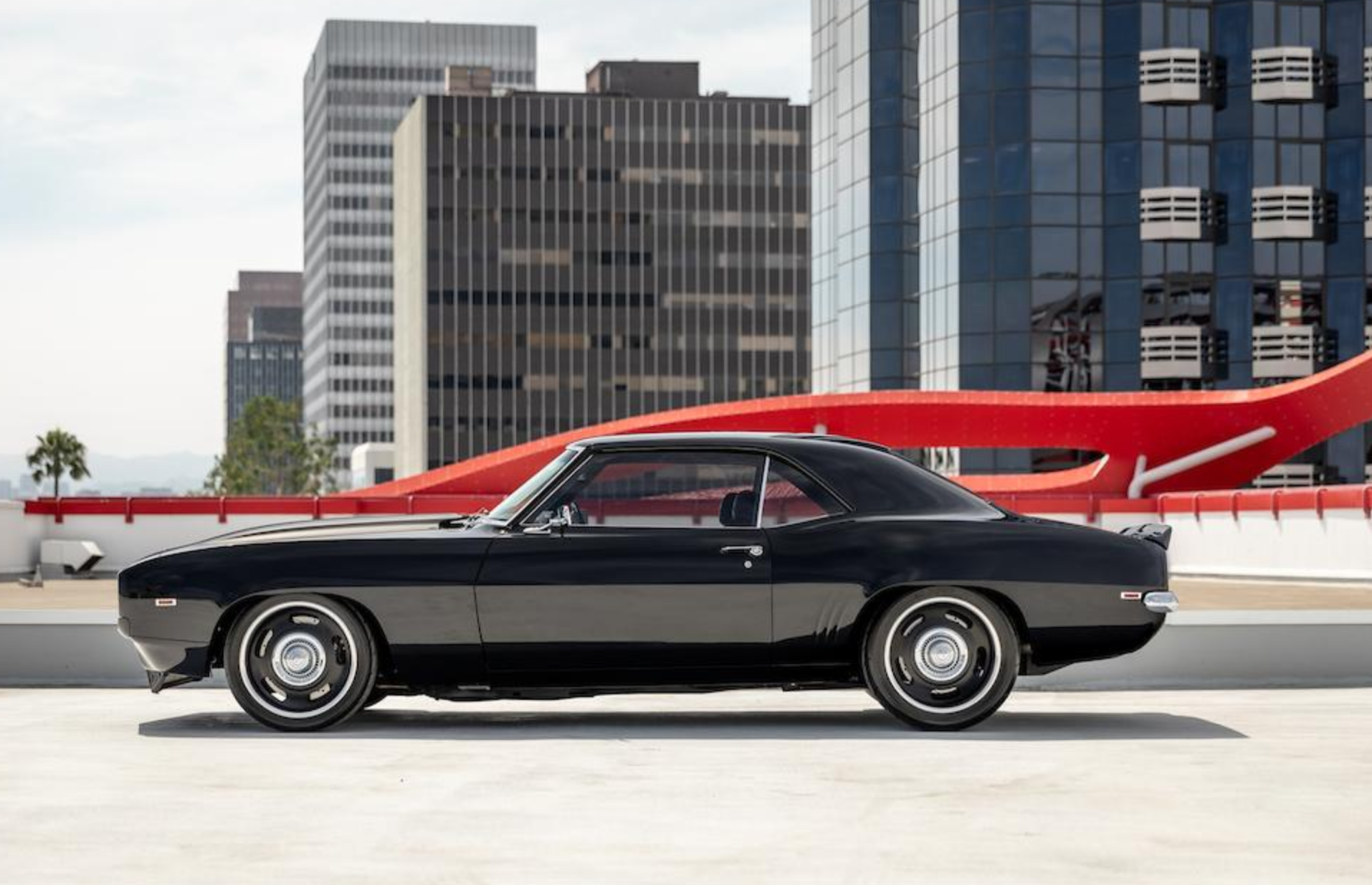 The interior is a masterpiece that fully incorporates the best of the classic and modern styles. Sitting in the driver's seat, there is not much that would jump out at the untrained eye as not original. The Sport-Comp II gauges are set into the dash in a traditional manner that is complete with chrome gauge bezels and provides all of the needed engine information along with the time. The dash has also been fitted with an air-conditioning system and a custom stereo system. The cabin is finished with a custom black leather upholstery and a custom center console.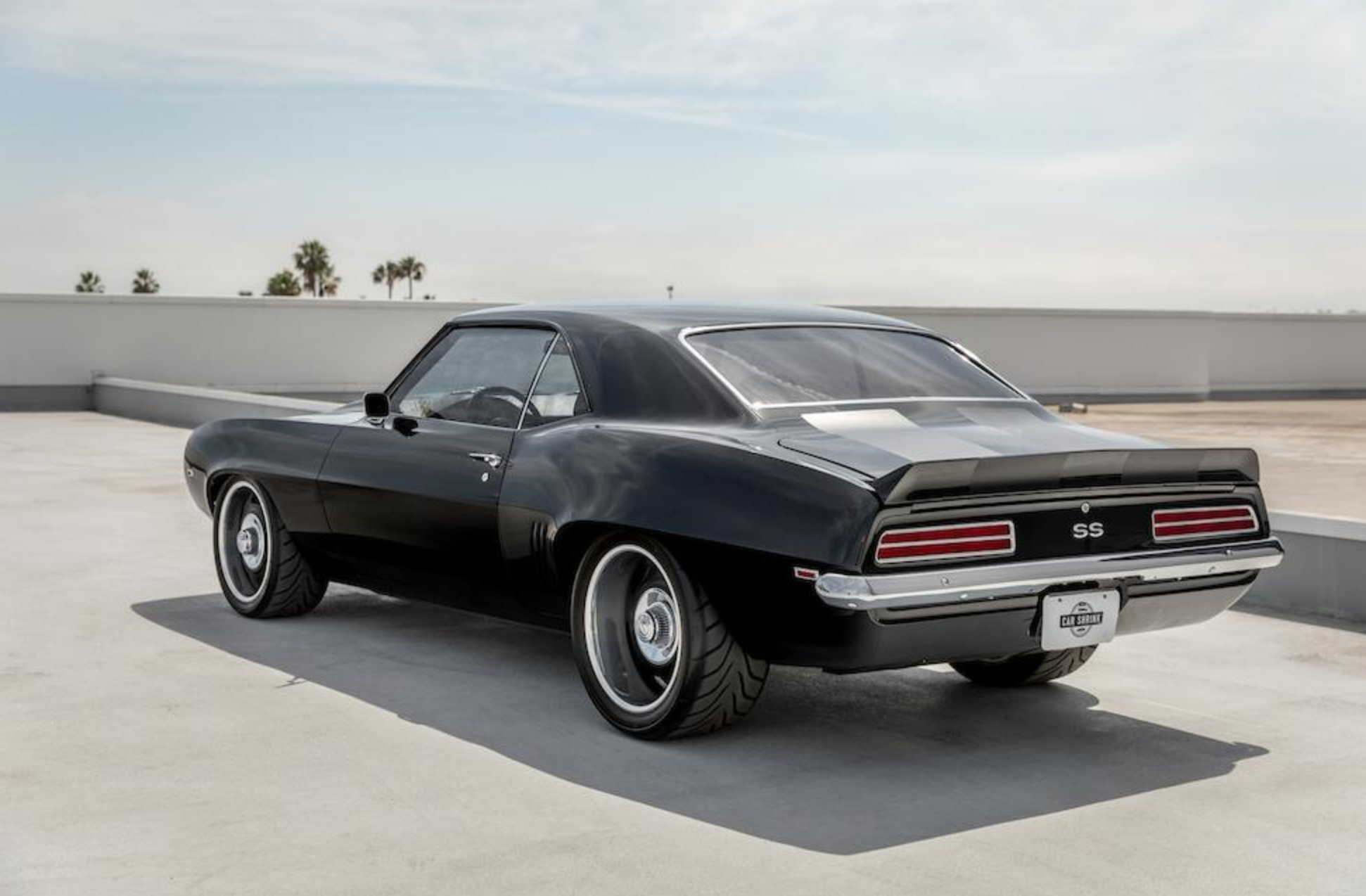 Although this restomod Camaro was originally built for actor, singer and television personality, Jaime Camil, Bonhams is offering the opportunity to own this one-of-a-kind Camaro.