This Jaguar E-type has been restored to its original glory as one of the most coveted classic European sports cars in the world.
---
In 1961, Jaguar debuted the Jaguar E-type at the Geneva Auto Show where it was hailed as one of the most beautiful cars ever made. Critics praised the car for its elegant and aerodynamic design and the car enjoyed 14 long years of production. The later 1971 model even came with a rowdy V12 engine putting out some insane power numbers. However, this car being offered by Worldwide Auctioneers is far more special than it's V12 variant.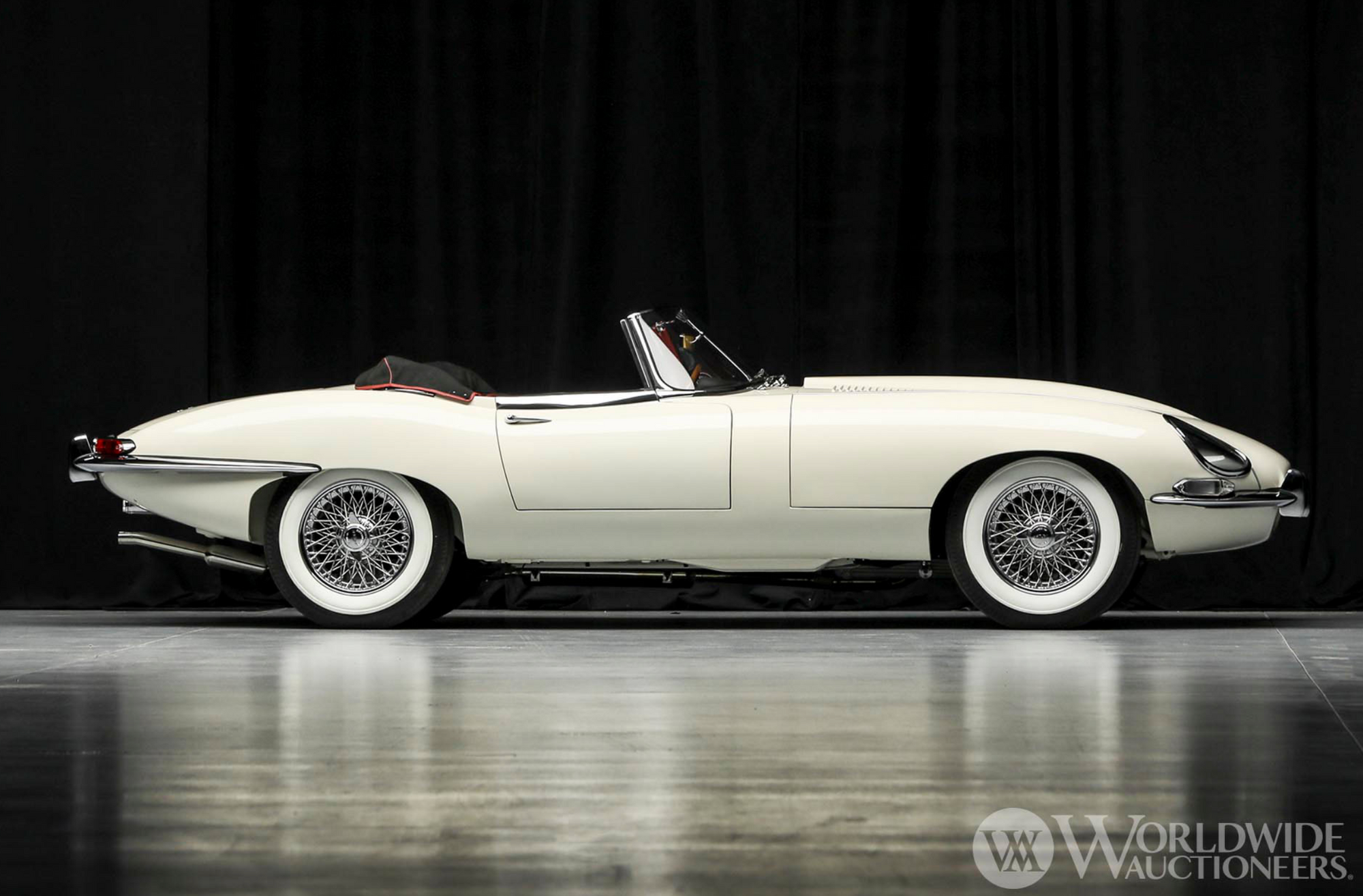 Far more rare and far more valuable, this 1965 Jaguar E-Type Series I is widely regarded as a car collector's dream. Even Enzo Ferrari has been quoted as saying that it is "The most beautiful car ever made" which is in large part due to the car's aerodynamic shape. Malcolm Sayar brought this car to life by utilizing the same aerodynamic tactics reserved for only planes and race-cars at the time. This allowed for not only a beautiful design but also high aerodynamic performance.
In 1965 the E-type series I came equipped with a 4.2-liter DOHC inline-6 with 3 SU carburetors, this allowed for a 10% overall increase in torque over the standard 3.8-liter which had similar horsepower and a top speed of 153mph. 10% may not seem like much but that little bit of added power pushed the Series I to the top of the leader-board in terms of value in today's classic crazed crowd. The Jag is also equipped with the coveted 4-speed manual transmission further boosting its value.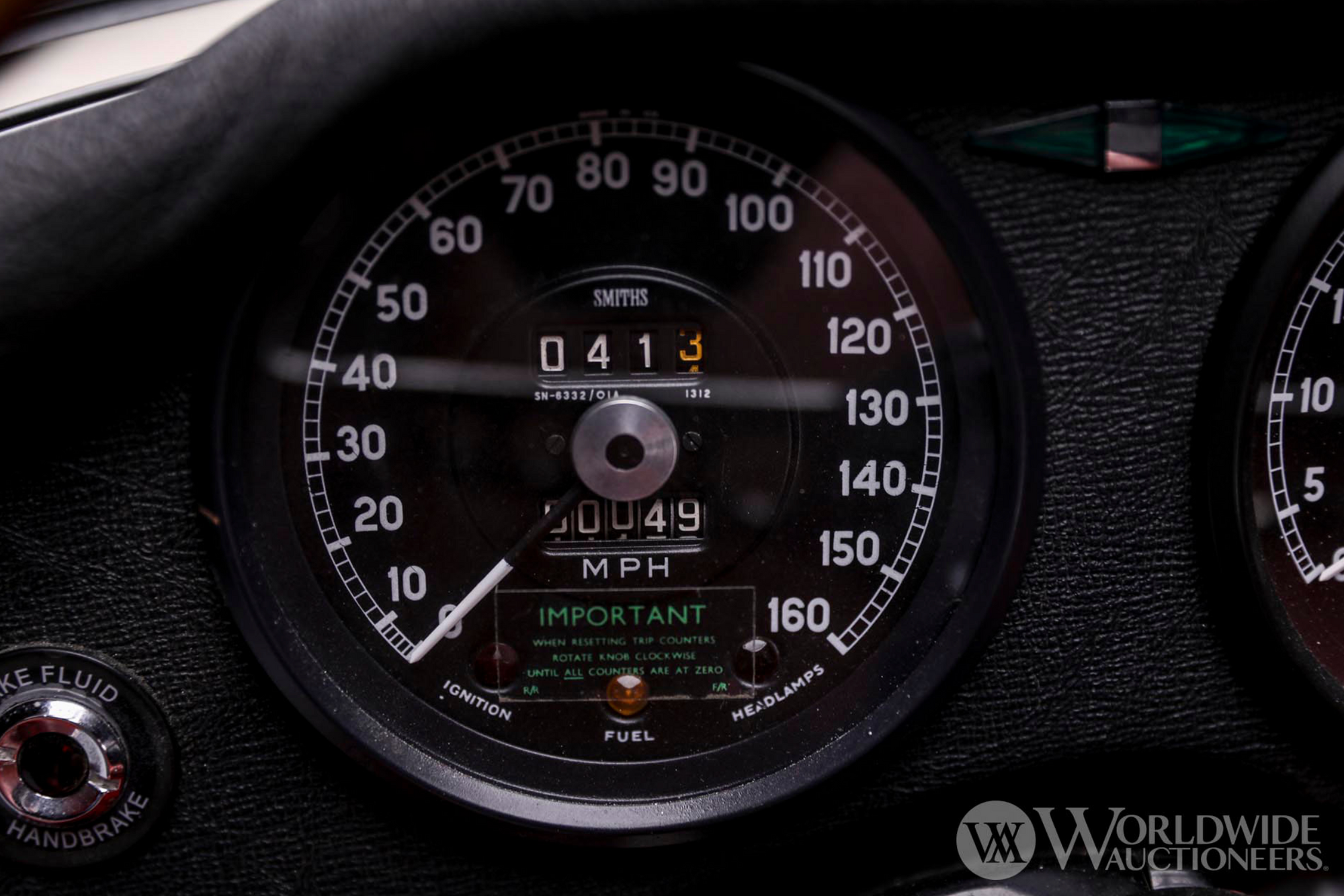 With antique cars such as this, restoration is everything, so David Furgeson took on the challenge, as a leading expert on Jaguars, to restore this icon. Restoration for this car entailed the disassembly down to bare metal, bead blasting of many parts, and the replating of all the chrome. A full rebuild of the engine, transmission, suspension, and hydraulics was also in order and the braking system was upgraded.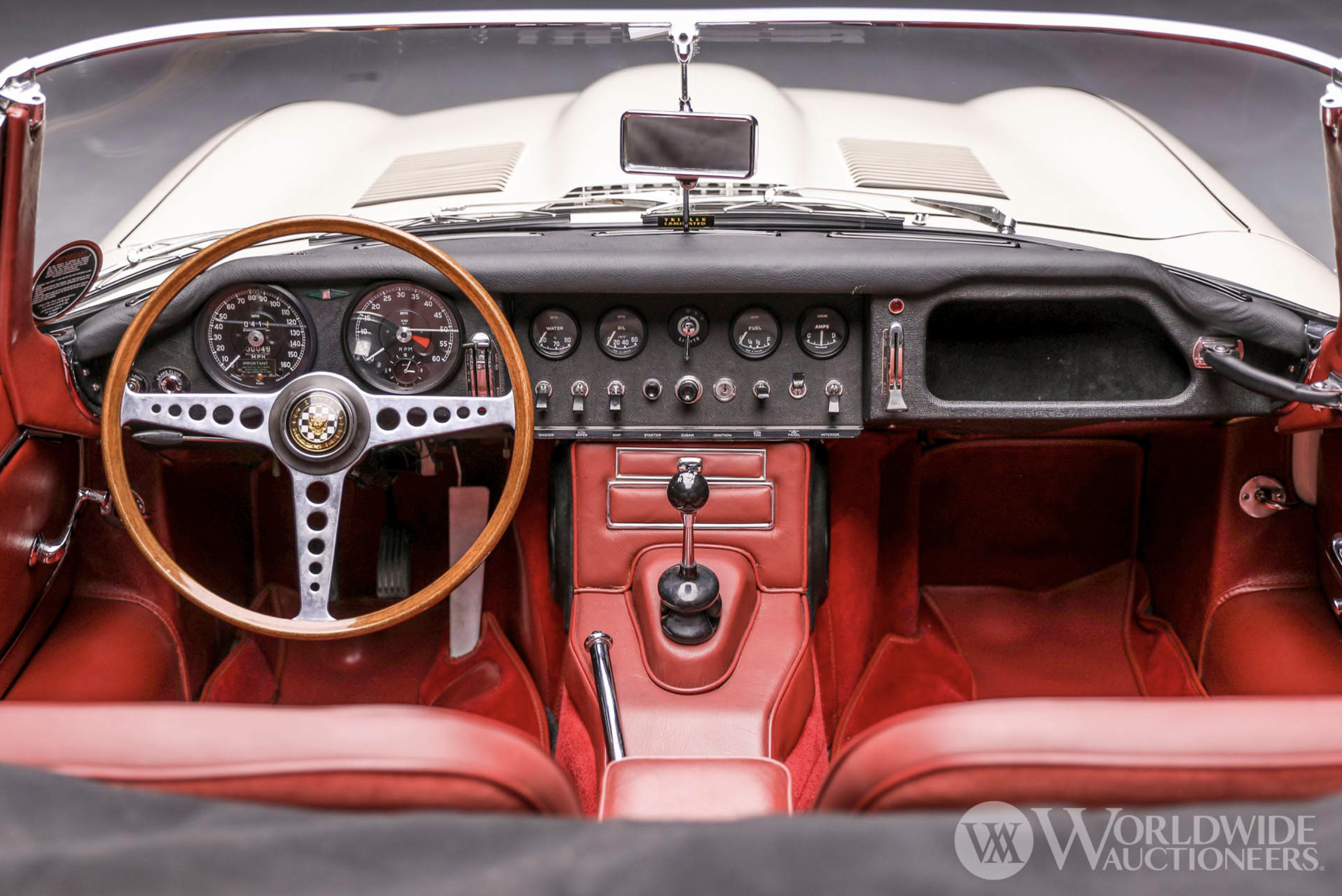 We can't think of a better color scheme for this roadster than its current Cream finish with black canvas top and red leather interior. With a 96-inch wheelbase combined with that classic aerodynamic styling you'll be riding fast and looking good doing it. Perhaps the highest value adder on the list of commendations for this car is its certificate of Jaguar Heritage with matching numbers for the chassis, engine, gearbox, and body. Jaguar's E-type Series I is one of the most valuable classics in the world and you could be the proud owner of one. For more information, Contact Charlie Kuhn at charlie@worldwideauctioneers.com.