When it comes to the Mustang, the higher priced options of the 1960s really overshadowed what made the car so popular among the working class in the era.
---
In 1965, the mass majority of Mustangs produced were not GT350s with their factory modified HiPo 289-cid engines pumping out over 300-horsepower. Instead the average working class American was more likely to spring for the less expensive V8 option, all the while undoubtedly admiring the early Shelby cars. But the early V8 coupes had an appeal of their own. With a 200-horsepower 289-cid engine under the hood and plenty of pony car style, the sparingly optioned base V8 powered Mustang was one of the most popular cars on the road in 1965.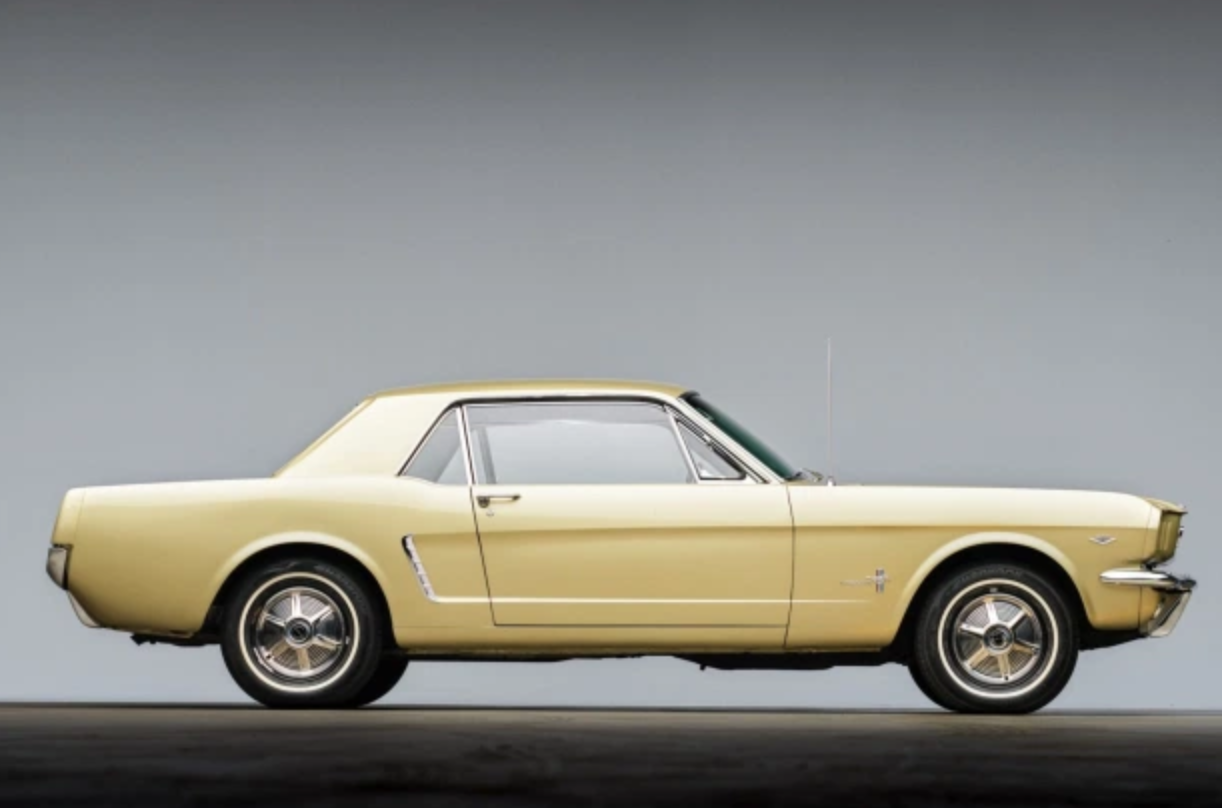 This 1965 Ford Mustang coupe being offered at auction on Bring a Trailer is a prime example of what made the Mustang one of the most popular cars of all time. Finished in Honey Gold over an Ivy Gold vinyl interior and riding on 14-inch steel wheels with Mustang branded chrome covers, the car's original pony car style comes out in a strong way. Under the hood the 289-cid 2V engine is paired with a C4 3-speed automatic transmission. Other features include power steering and a push-button radio.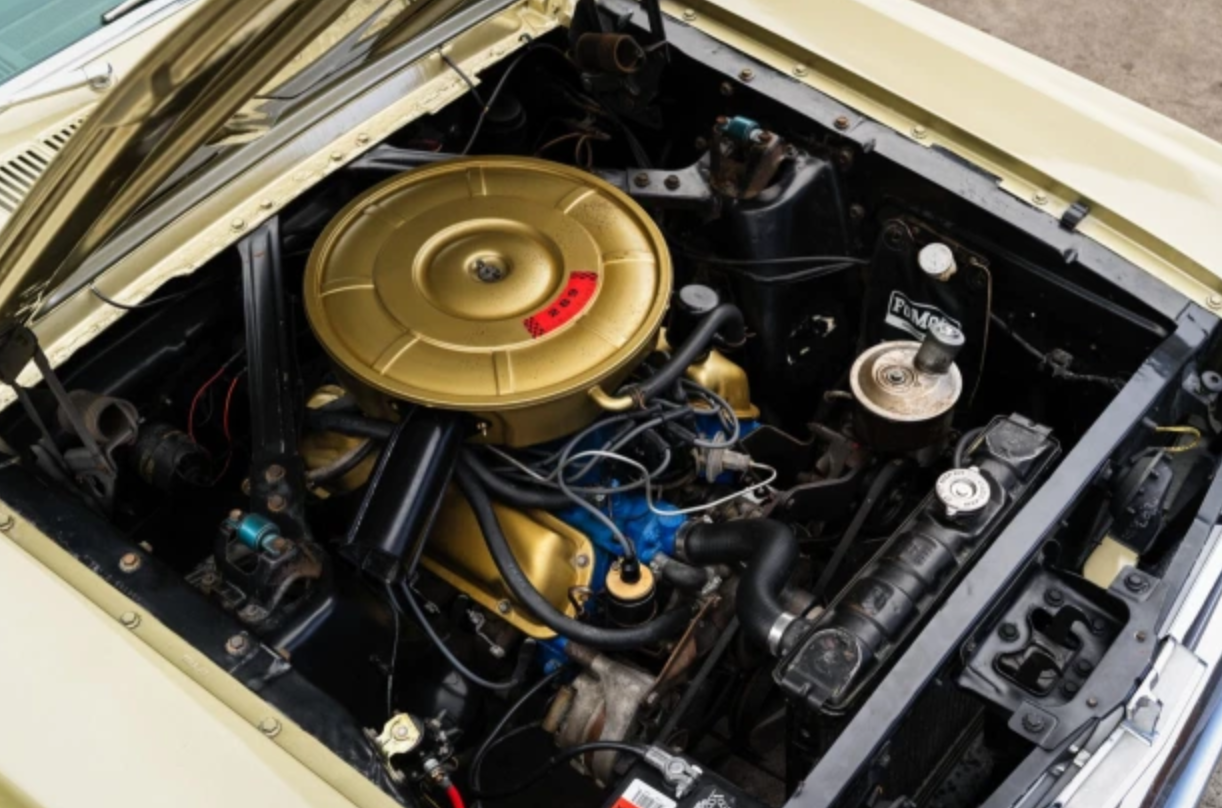 The original owner bought this car new in Long Beach, California and later moved it to Oregon. In late 2020, it was acquired by the selling dealer from the original owner. As a single owner car, it has a renewed appeal today as a survivor of the past 56-years. It was reportedly repainted to its original color in the 1980s, the transmission was rebuilt in 2019, and engine work was recently completed in anticipation for its sale. Also, at some point, the valves were adjusted to better accommodate modern unleaded fuels and the machine shop painted the heads blue as part of the service. However, the blue heads topping an otherwise originally black painted engine is the only sign of this car being tinkered with mechanically and assuming the odometer has only rolled over once, an astonishing 115K-miles can be thought of as original. At no reserve, this is an awesome opportunity to take a step back into 1965 with a first generation Mustang.