What's better than a 993 Turbo? Depending on who you ask, this supercharged 993 Carrera 4S is a compelling alternative.
---
There's just something about a bright yellow Porsche 993 that instantly transports us back to the 1990s. It was a simpler time, when Seinfeld ruled in prime time and bands like the Gin Blossoms and the Goo Goo Dolls lit up the airwaves.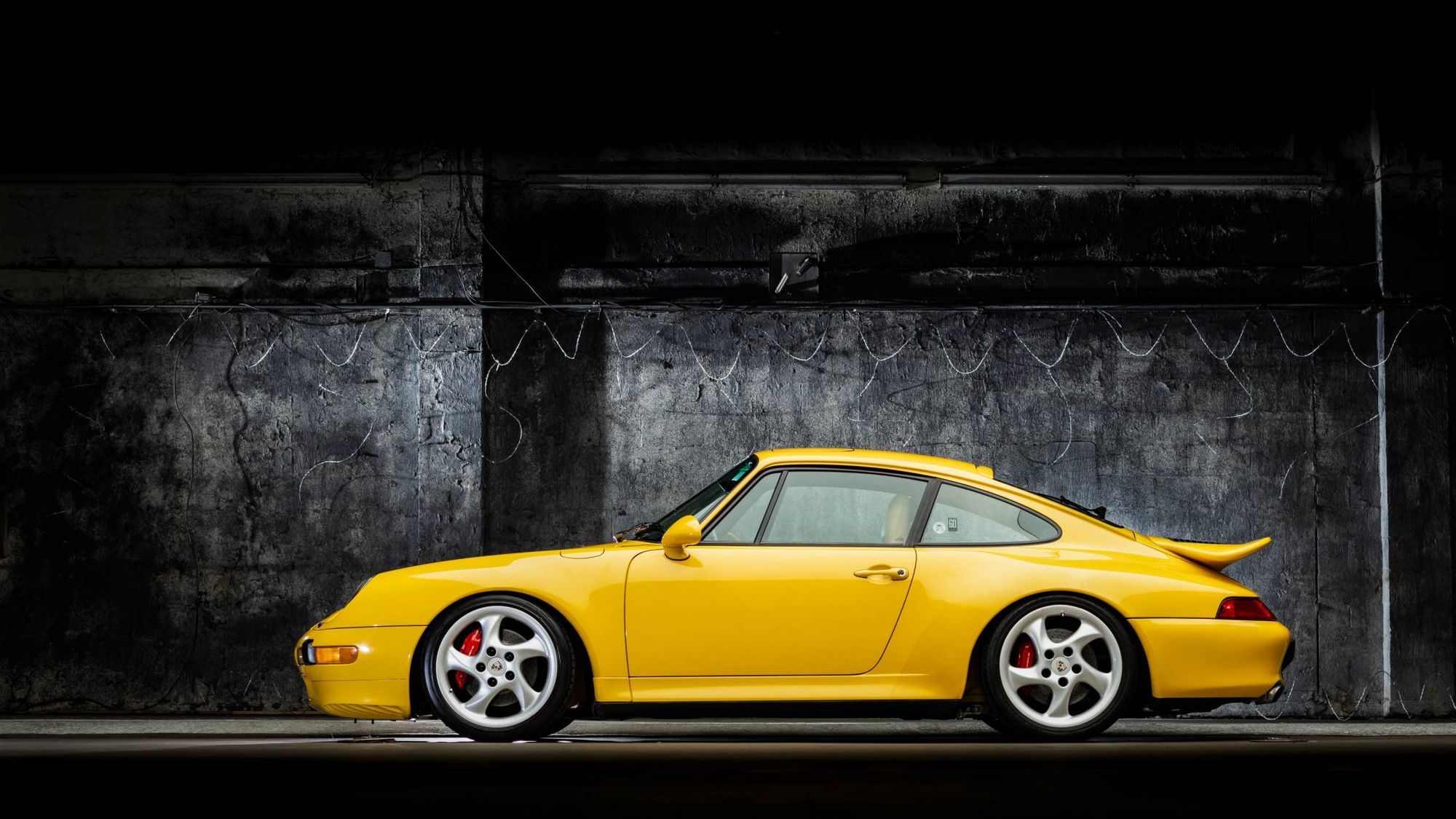 We can't offer you a time machine, but we can offer you this 1996 Porsche 911 Carrera 4S. Until now, it's been under the care of its original owner. Now, it can be yours.
This car is being sold on Bring A Trailer by Avante Garde of Portland, Oregon. This is their 300th car auctioned on Bring A Trailer. As you might imagine, they know a thing or two about Porsches, especially the classic air-cooled models.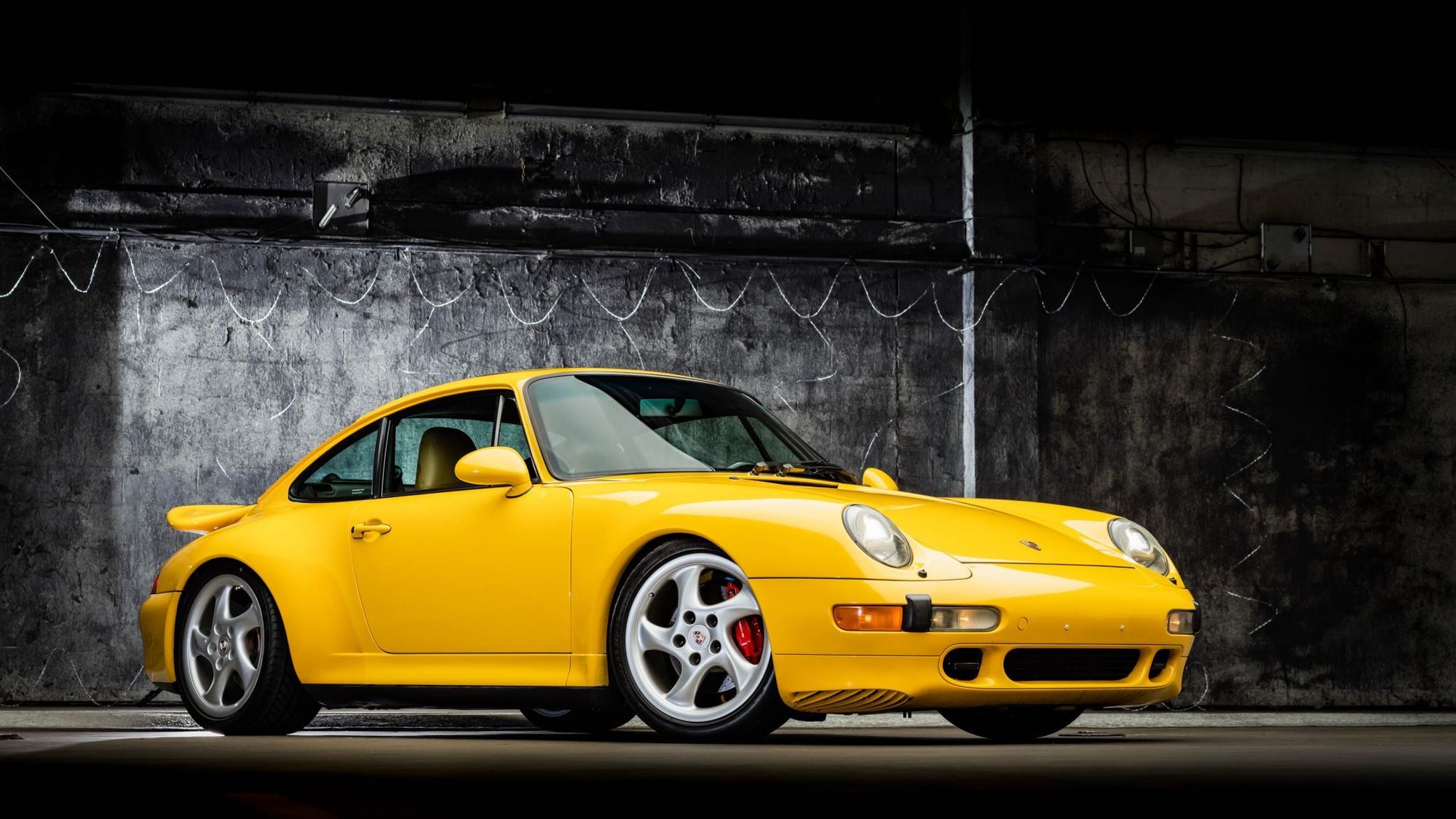 It's a desirable car on its own – Speed Yellow over Cashmere Beige, a sunroof, power seats, Xenon headlights, and a CD player with Nokia Digital Sound Processing. "Follow You Down" has never sounded so good.
The pot is sweetened considerably on this car, though. The 3.6 liter flat six has been supercharged, granting this car power comparable to the Turbo model its body emulates.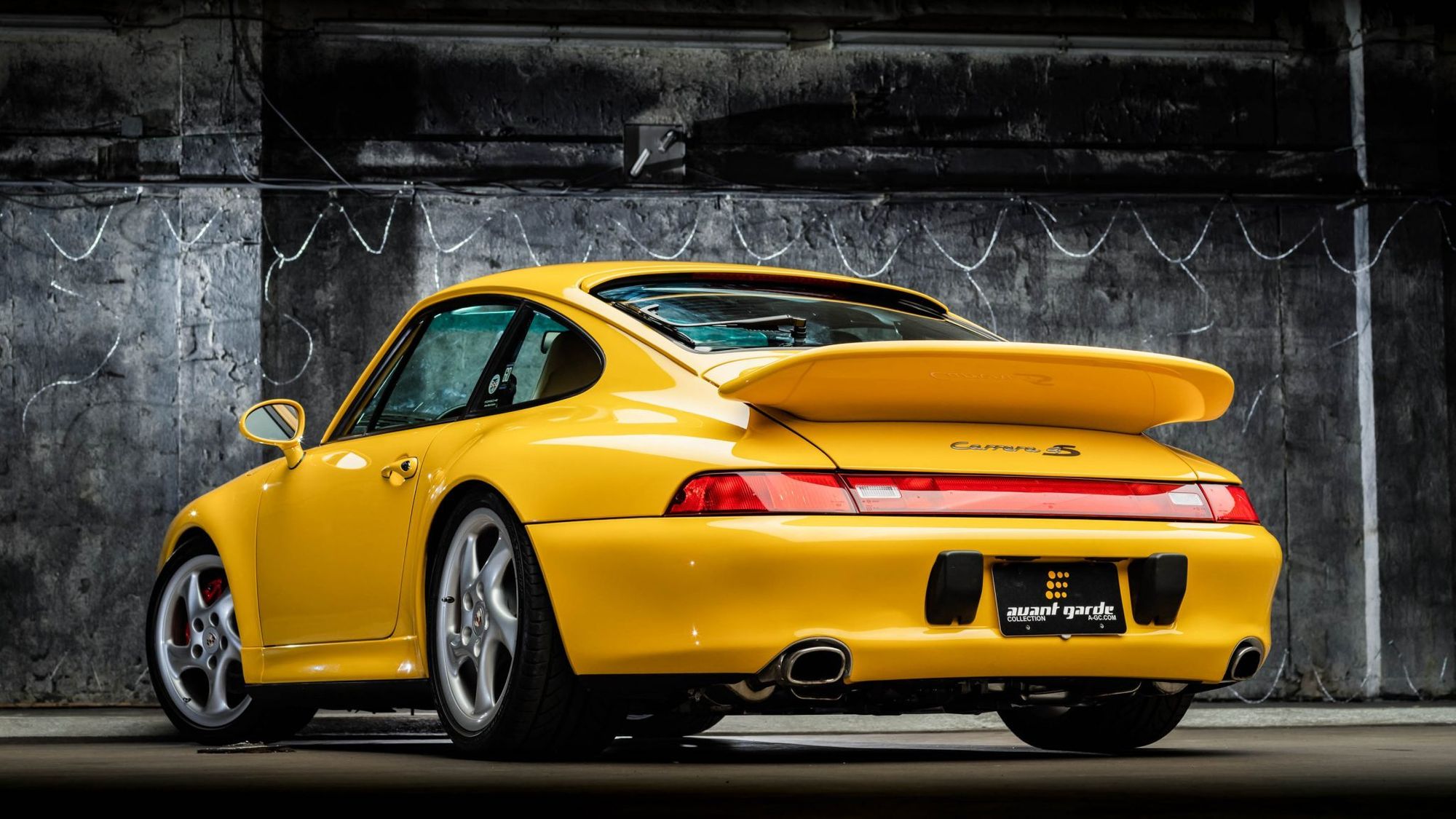 Besides the spoiler, the body is stock – the Carrera 4S has typically carried the same body modifications as the contemporary Turbo cars, sans the spoiler. The only other modification we're aware of is an adjustable coilover suspension.
Remember, this is a one-owner car – it was sold new at Sunset Porsche in Beaverton, Oregon, and it's remained in the area ever since. Now's your chance to own a desirable, tastefully modified 993 that's sure to put a smile on your face.