Classic car enthusiasts, start your engines!
---
Specialty Auto Auction is teaming up with Good Guys to bring you an automotive extravaganza you won't want to miss. Scheduled for September 9th at the Budweiser Events Center in Loveland, Colorado, this 2023 Fall Auto Auction is poised to feature an exceptional lineup of GTOs that will make even the most seasoned collector swoon. Whether you're in the market to buy or just there to feast your eyes, this auction promises a blend of history, horsepower, and heart-stopping beauty. Stay tuned for an inside look at the GTOs that could soon be the crown jewel of your collection.
1964 Pontiac GTO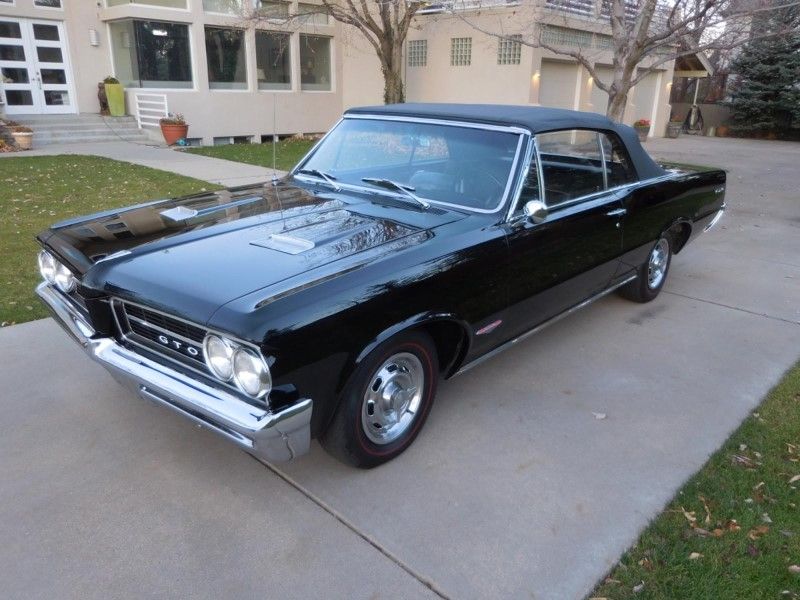 PHS Documented and professionally refreshed, it might be "One of One" with its unique specs—No PS or PB as confirmed by Jim Mattison, President of Pontiac Historical Services. A Colorado GTO for the last 40 years, its 389 V8 engine and 4-speed transmission are rebuilt to OEM specs. Boasting a triple black finish—body, interior, and a new convertible top—this car is as sleek as they come. It even comes with high-performance headers and a new OE Spec Delco Battery. Built in Baltimore and originally delivered to Wilson Pontiac in Silver Springs, MD, it carries the VIN 824B13182. With new B F Goodrich Red-Line Radials and an array of OEM refreshed features, this is a show-ready masterpiece. Don't miss your chance to own a piece of American automotive history! See it here.
1970 Pontiac GTO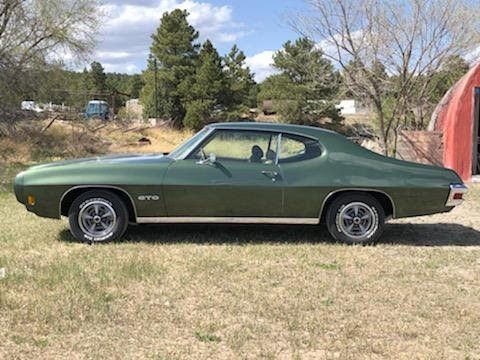 Numbers matching and PHS Documented, this icon is powered by a 400 V8 WT Code engine with a 10.5:1 compression ratio, pumping out 350 horsepower. Paired with an M20 Muncie 4-speed manual transmission and a 3.23 Posi Traction rear end, it's built for performance. But that's not all; it also offers modern comfort with working factory A/C, power steering, and disc brakes. Dressed in striking Pepper Green with a Saddle interior, this highly-optioned GTO has 3 build sheets to its name and an odometer reading of 48,676 miles. Don't miss the chance to make this well-documented classic yours! See it here.
1971 Pontiac GTO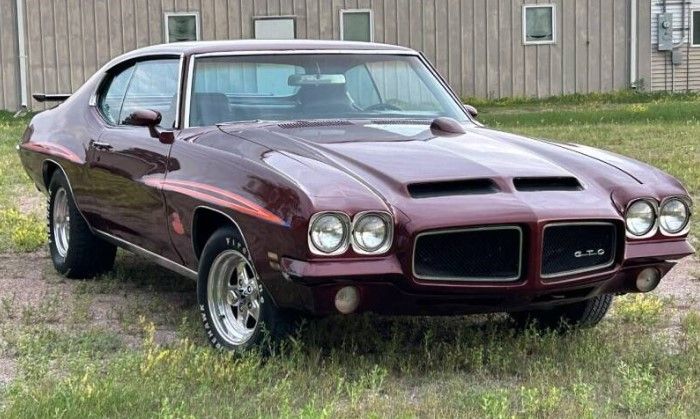 Unveiling the true muscle of the 1970s, this 1971 Pontiac GTO is a collector's dream. Under the hood lies a roaring 455 V8 engine with aluminum head, paired with an automatic transmission. It's not just about power; this GTO comes with functional hood tach, power steering, and brakes to ensure a smooth ride. Topped off with a rear spoiler, this beauty is as stylish as it is powerful. While PHS Documents confirm it's not a "Judge," the 242 VIN verifies its authenticity as a true GTO. Don't miss your opportunity to own a verified piece of American automotive history! See it here.
Specialty Auto Auction is proud to present it's 2023 Fall Auto Auction with Good Guys on September 9th. The sale is taking place at the Budweiser Events Center located at 5290 Arena Cir, Loveland, CO 80538.
There is still time to consign your car.
Bidding will take place live or on Proxibid here.