Get ready to spread your wings at the Big Boy's Toys Collector Car Auction, where a stunning flock of Thunderbirds is set to soar into the spotlight!
---
From vintage classics to modern marvels, this auction promises a lineup that's sure to make every Ford Thunderbird enthusiast's heart race. Whether you're a collector looking to expand your aviary of iconic cars or just smitten with the Thunderbird mystique, you won't want to miss this unparalleled gathering. Tune in to find out how you can own a piece of automotive history that beautifully marries style, performance, and nostalgia.
1956 Ford Thunderbird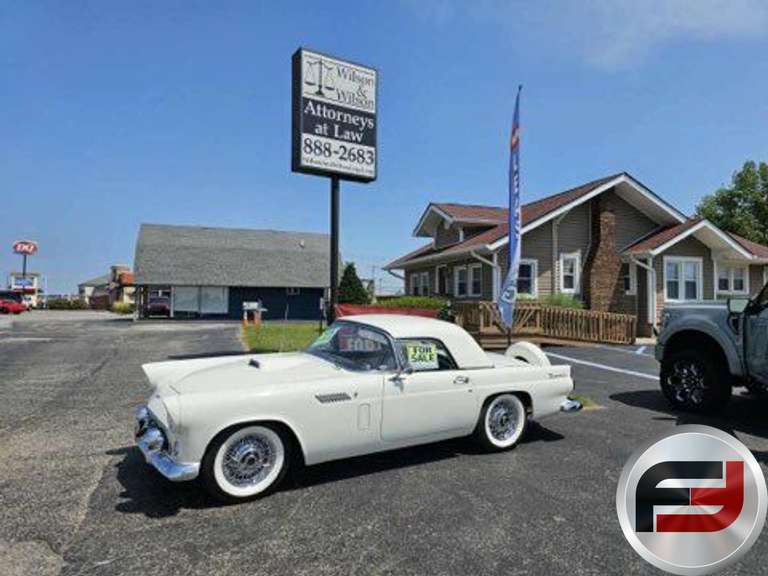 Step back in time with this iconic 1956 Ford Thunderbird, a symbol of 1950s elegance and flair. Cloaked in a timeless white exterior, this classic convertible captures the essence of a bygone era. This Thunderbird is more than just a pretty face; it's a rolling testament to American automotive history. Perfect for the collector or anyone who appreciates fine vintage cars, this white beauty is a standout piece that promises to turn heads wherever it goes. Don't miss the chance to own this slice of Americana! See it here.
1961 Ford Thunderbird Convertible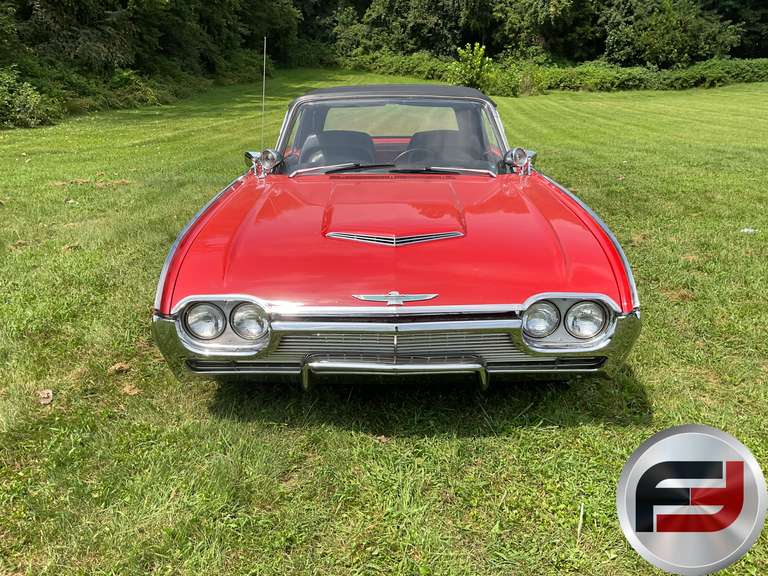 Dive into the 1960s with this striking 1961 Ford Thunderbird Convertible, an epitome of mid-century American luxury. With its VIN 1Y73Z146420, this T-bird is propelled by a potent 390 V8 engine paired with an automatic transmission. The car's vibrant red exterior is beautifully complemented by its sumptuous leather interior. Modern conveniences like power windows, power locks, and power steering make it a vintage ride equipped for today's roads. With an odometer reading of just 6,015, this well-preserved gem is ready to give you a cruising experience like no other. Here's your chance to own a true classic that perfectly blends nostalgia with modern comfort. See it here.
2002 Ford Thunderbird Convertible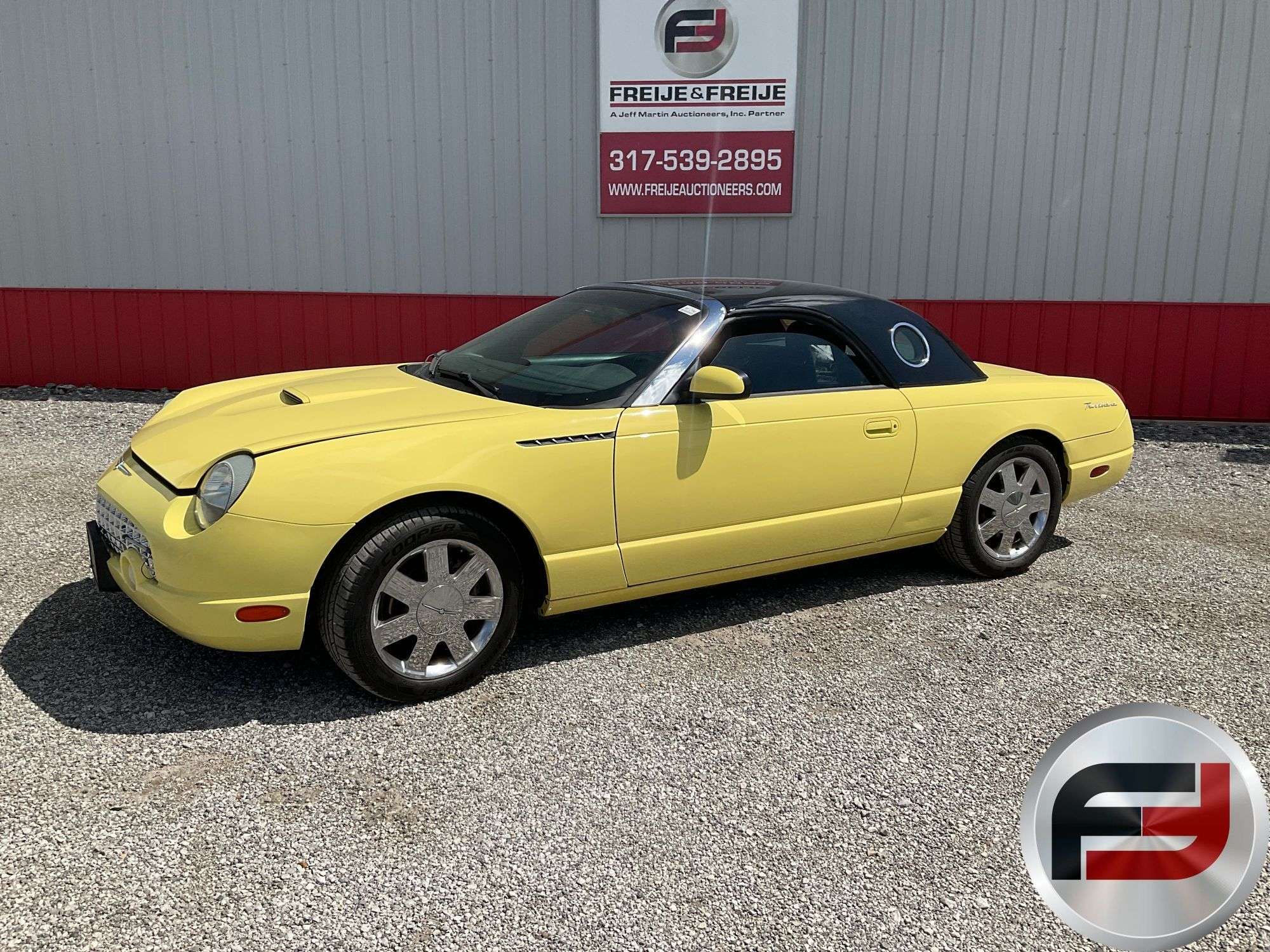 Discover the allure of the 2002 Ford Thunderbird Convertible, a captivating coupe that effortlessly blends vintage charm with modern sophistication. Powered by a robust V8 engine mated to an automatic transmission, this Thunderbird promises a thrilling and smooth ride. Sink into its sumptuous leather interior, stay cool with air conditioning, and enjoy the convenience of power windows and locks. With its striking yellow exterior, aluminum wheels, and 235/50/17 tires, this low-mileage classic, reading just 58,284 miles on the odometer, offers both style and performance. Don't miss the chance to own this iconic piece of automotive history, perfect for collectors and enthusiasts alike. See it here.
Freije & Freije Auction's Annual Big Boy's Toys Sale is happening September 16th. Register to bid Register here.
Freije & Freije Auctioneers online or bid in person at 2340 W US Highway 40 Clayton, IN 46118 . You can also emailinfo@freijeauctioneers.com
If you have a consignment, please call Josh Settles at 317-710-7909 .