With the right upgrades, this truck is ready to wow you.
---
There's a lot to love about this customized 1957 Chevrolet 3100 being offered through MBP Motorcars. Instead of trying to do too much with an already beautiful vehicle, this build keeps things simple. It also pushes some serious performance, so you'll have plenty of fun behind the wheel.
Upfront, you should know this truck is packing a nice LS2 V8. That small block has a D1SC ProCharger bolted up and has been tuned to produce a thrilling 690-horsepower, all of which is sent to the rear wheels through a T56 six-speed transmission and a 9-inch, 31-spline Moser rear.
Chevrolet turned over a new leaf when it revealed the Task Force trucks in March of 1955. They incorporated many of the designs from the freshly revamped passenger cars in the brand, elevating pickups to a more stylish plane. This build capitalizes off those good looks and takes them higher.
Even the five-spoke Riddler wheels have a more subtle appearance, allowing the body to shine. Yet if you look closely at them, there's true stylistic flair. Peeking out between the spokes are Wilwood brake calipers.
What you don't see is that this Chevy sits on a chassis from Roadster Shop, so you don't have to worry about corrosion or compromised structural integrity. An Air Lift Performance air suspension allows you to ride low and close to the street, while also being able to elevate the ride height when necessary.
You'll note the interior has been upgraded with all kinds of luxuries, making this a truck you as the driver and anyone riding in will absolutely love. There's aged leather upholstery and air conditioning. You get the benefit of power steering and a tilt steering column. The Dakota Digital dash preserves that triangular shape of the gauge cluster, while two additional gauges are located under the center of the dash.
This a well-composed and excellent-looking truck for the serious collector. If you're interested in making it yours, contact the dealer directly.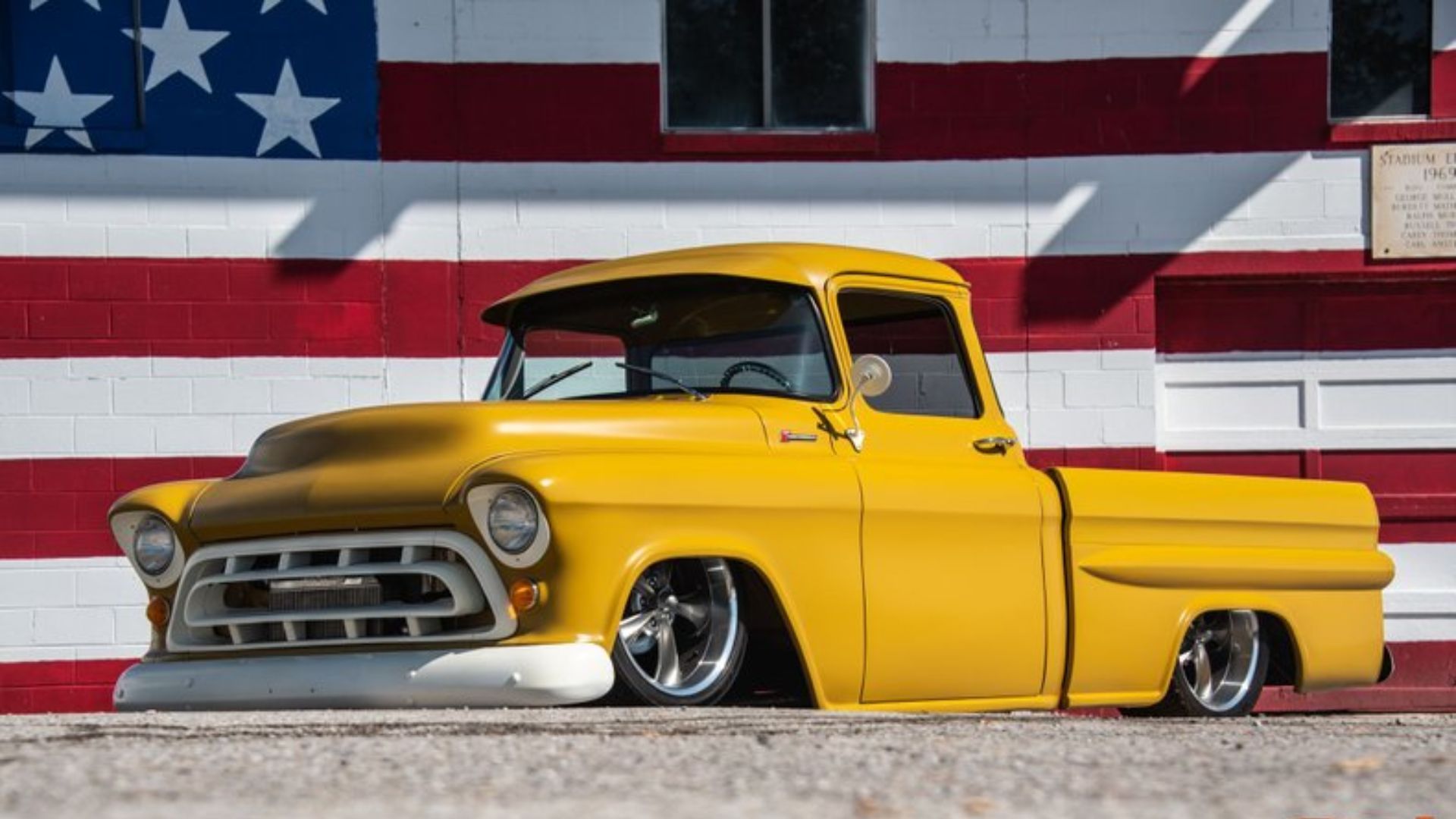 Keep in mind MBP Motorcars has quite a few other vehicles you might want to look through. Other services are available, including storage, detailing, and even collection management.
More Cool Trucks