Even today, classic muscle cars like this Challenger have a commanding presence on the road.
---
The big news in muscle cars today may be the high performance variants of the Dodge Challenger, but it's important to remember that its muscular good looks come from the original Challenger of 1970-1974.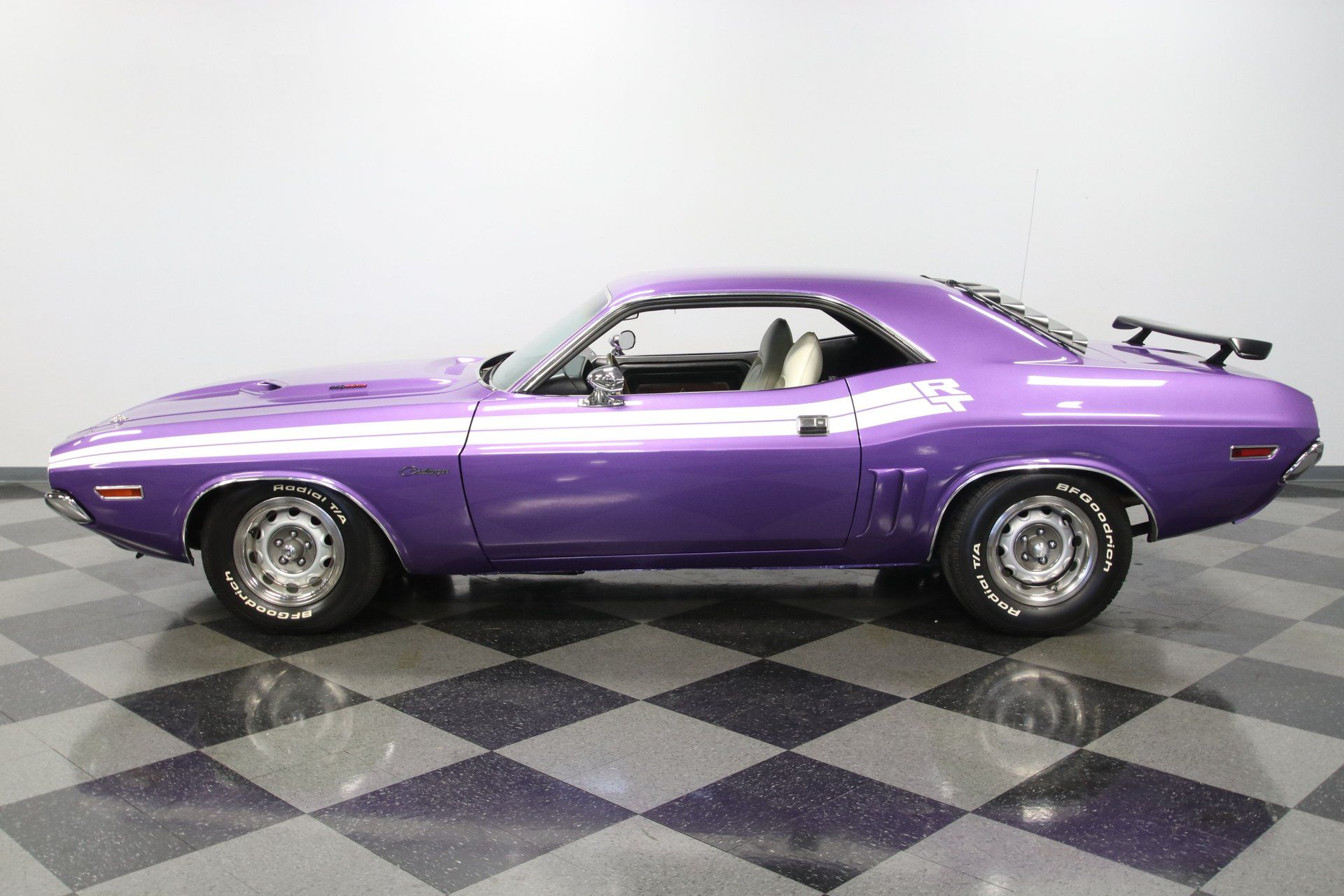 This gorgeous 1971 Dodge Challenger R/T is painted in the eye-catching shade of Plum Crazy. It's an attention-getting metallic purple that was just one of many wild colors being offered on Mopar machines at the height of the muscle car era.
These colors had names like Go ManGo, Lime Light, and Top Banana. If the bright colors didn't grab your attention, the aggressive styling did. This Challenger features the tall "Go Wing" on the trunk, as well as an aggressive front spoiler, hood pins, and hood scoops with engine callout emblems.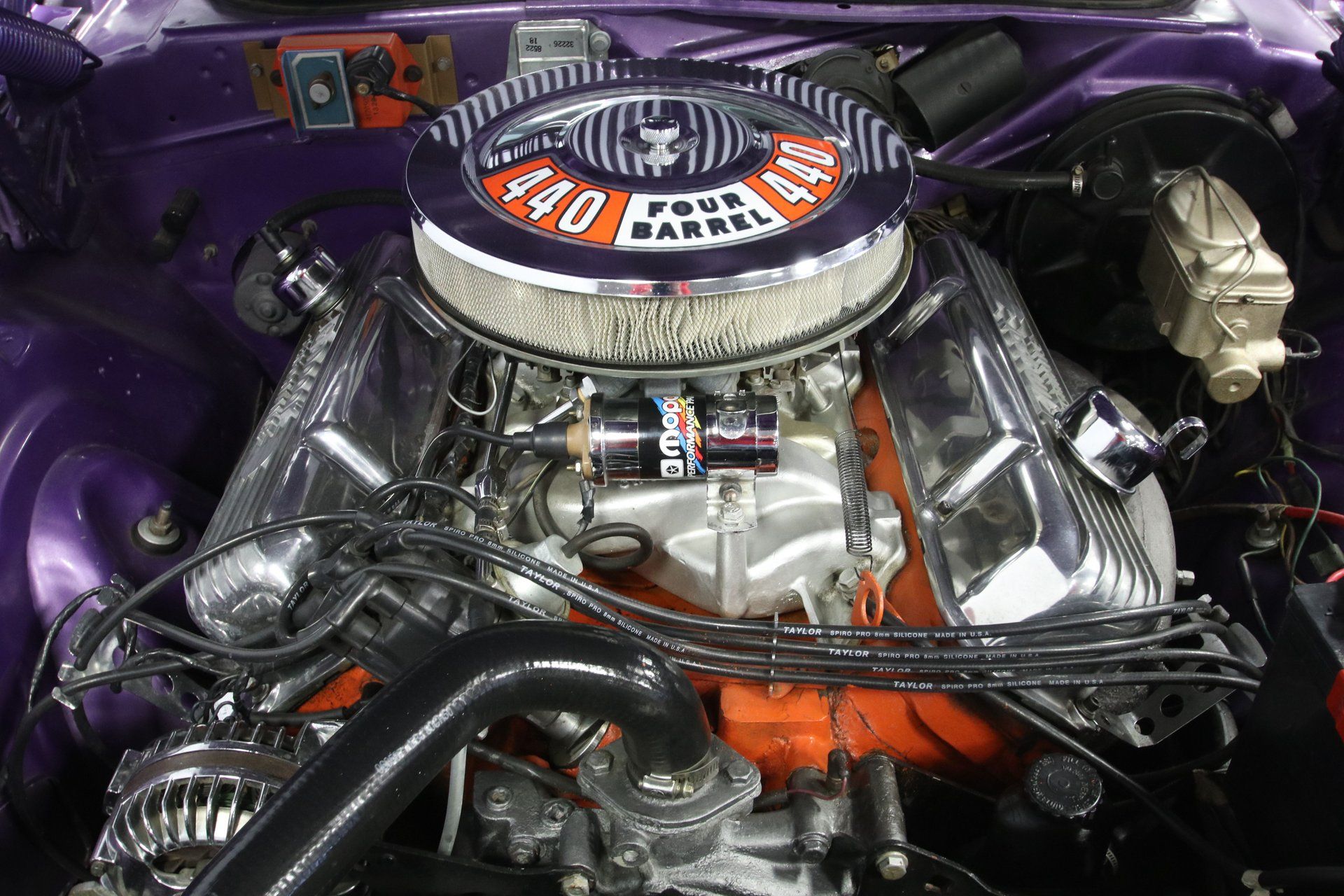 Those callouts denote the presence of a massive 440 cubic inch Magnum V8 stuffed between the purple fenders. In 1971, this potent powerplant was rated at 370 horsepower and 480 lb/ft of torque. Those are some serious numbers.
Inside, you'll find white vinyl bucket seats, a Tuff wheel, and a pistol grip shifter for the four speed manual transmission. If nothing else, you have to admit that these classic Mopar muscle cars oozed attitude from every gap in the sheetmetal.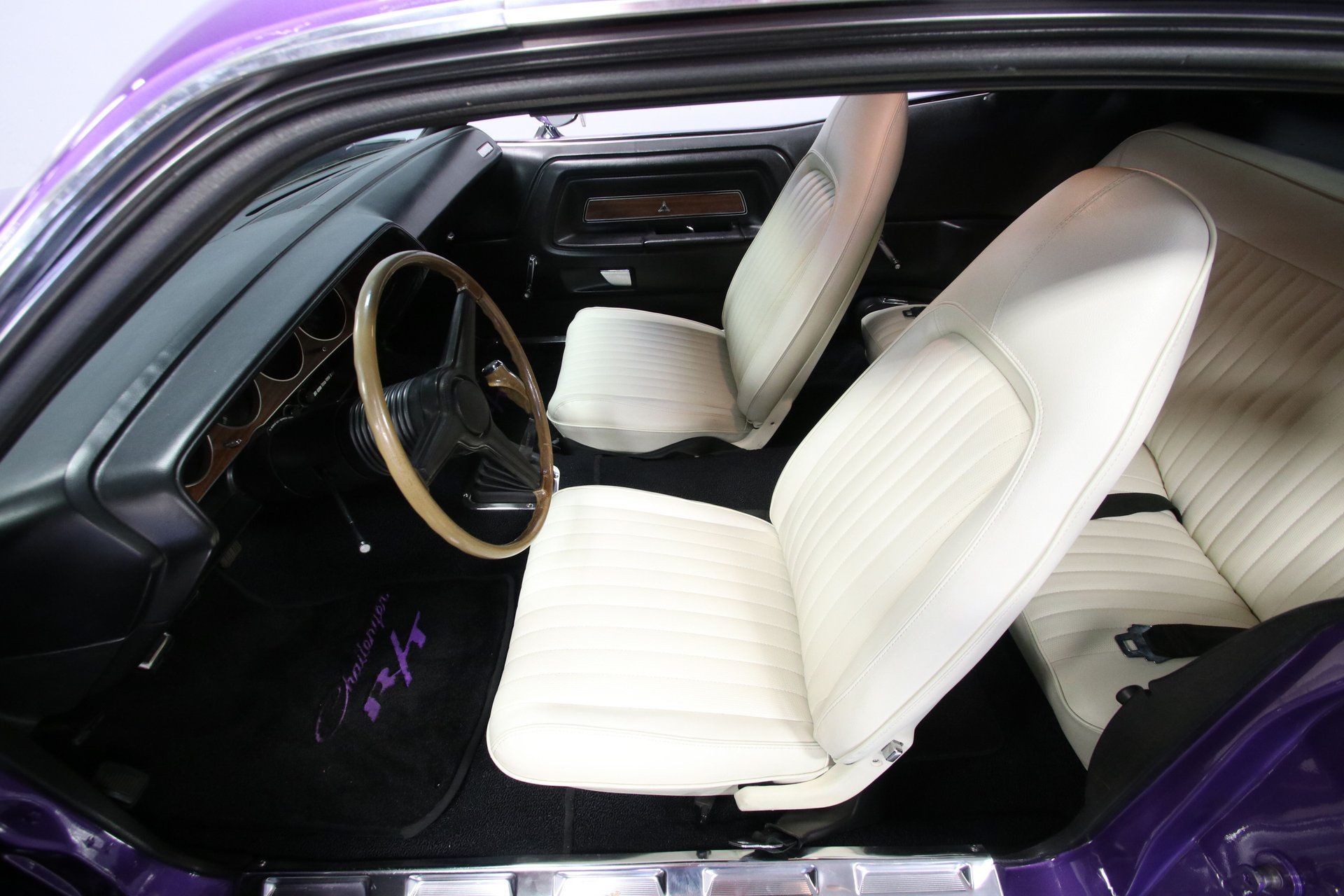 That's why they have captured the hearts of generations of car enthusiasts from the Baby Boomers who bought them new, to the Millennials and beyond who grew up seeing them at car shows.
We found this Challenger here on Motorious, offered for sale by Streetside Classics in Concord, North Carolina. For $69,995, it's this or a Hellcat. It'd be a tough choice for sure.