This bumper car won't just sit in the corner of your garage, because it actually drives.
---
Think back to your happy childhood days of going to the carnival. If you were a died-in-the-wool car enthusiast back then, one of your favorite rides was the bumper cars. Not only did you actually get behind the wheel of a vehicle, you were encouraged to crash and annoy other drivers. While you might have believed those are just distant, fading memories, this 1954 Dodgem Bumper Car will make everything vivid again. Available for sale through Farland Classic Restoration, this is not a reproduction but instead is an original classic bumper car.
What you see is an all-steel body with a shiny coat of black, accented perfectly by stainless trim pieces, front badging, and a hood ornament. There's even an authentic stinger pole which would contact the electrified ceiling to power the car. Just one glance and you're magically taken back in time, almost tasting the cotton candy and popcorn while feeling the thrilling chaos of the bumper car ride.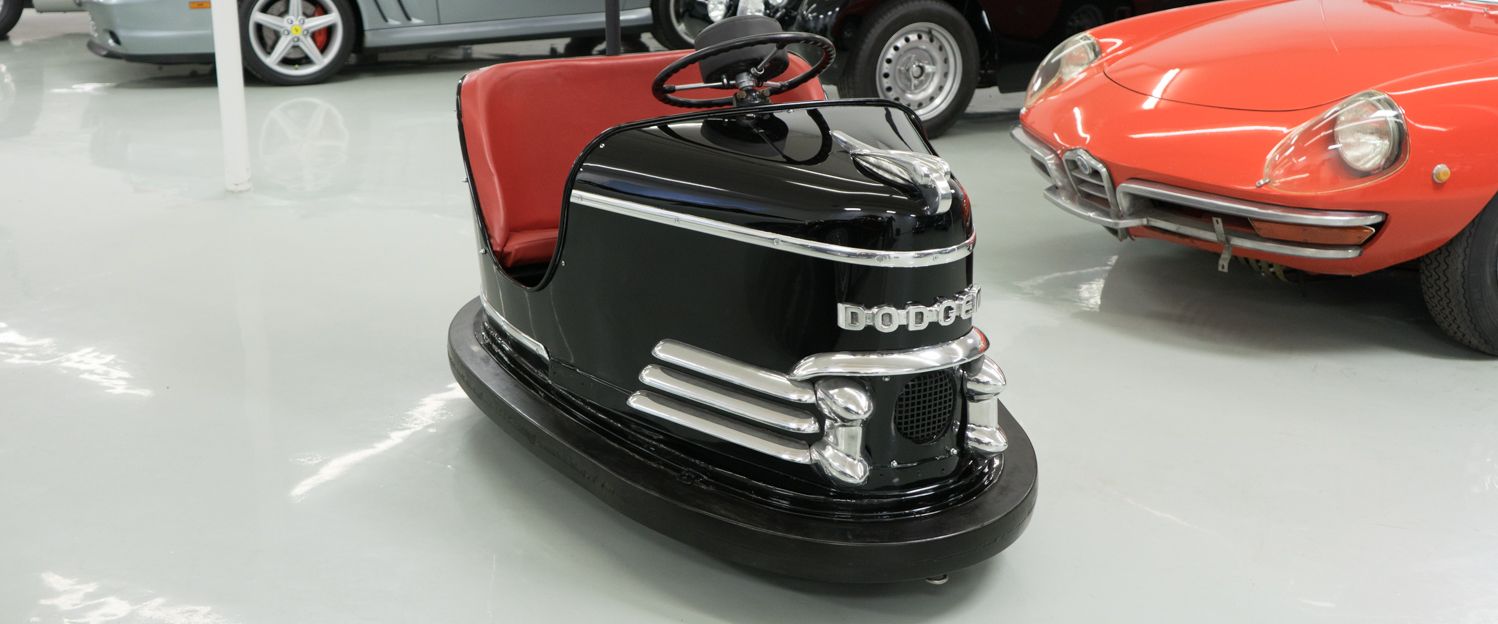 The interior features the original wood floor, a very nice touch for a vintage vehicle. Red upholstery for the seat, plus a black upholstered cushion in the middle of the steering wheel keep everything looking authentic.
While this Dodgem Bumper Car would be impressive in your man cave, you might want to keep it in your garage. It's not just some stationary thing, thanks to the modern 12V DC motor which has been installed, along with a hidden gel cell battery. Using the original foot button and steering wheel, you can actually drive this toy around. Since the original drive wheel has been rubber coated, you can drive on any smooth surface without issues.
To make an offer on this vintage bumper car or to ask specific questions about it, contact Farland Classic Restoration directly. If you're looking for even more rides to put in your garage, including a light blue Dodgem Bumper Car, the dealership has a nice selection of cars for sale. They also offer restoration services for that classic you've been meaning to make shine once more.
Check Out Some More Toys