A good thing gets even better.
---
It's amazing how popular old Toyota FJ40s are these days, but it's not unbelievable. After all, the vintage off-roaders have a stellar reputation for trail capabilities and reliability, so you're not likely to become stranded when using one. Because of their age, they're also missing any modern features and aren't the most powerful rigs you'll find. This 1976 Toyota FJ40 Land Cruiser Restomod being sold through Awesome Joe Auctions addresses all those deficiencies, making a good trail machine even better.
First off, even though this is a restomod it doesn't erase those classic FJ40 looks, which was a wise move. Most of the factory brightwork is gone, replaced by the fresh coat of dark blue paint, and the result is an excellent aesthetic. Custom polished wheels are a nice touch since they fit with the look and feel of the rig nicely. An 8,000-lb. Warn winch mounted on the front bumper and a cooler cage next to the spare wheel on the rear mean you're ready for pretty much anything.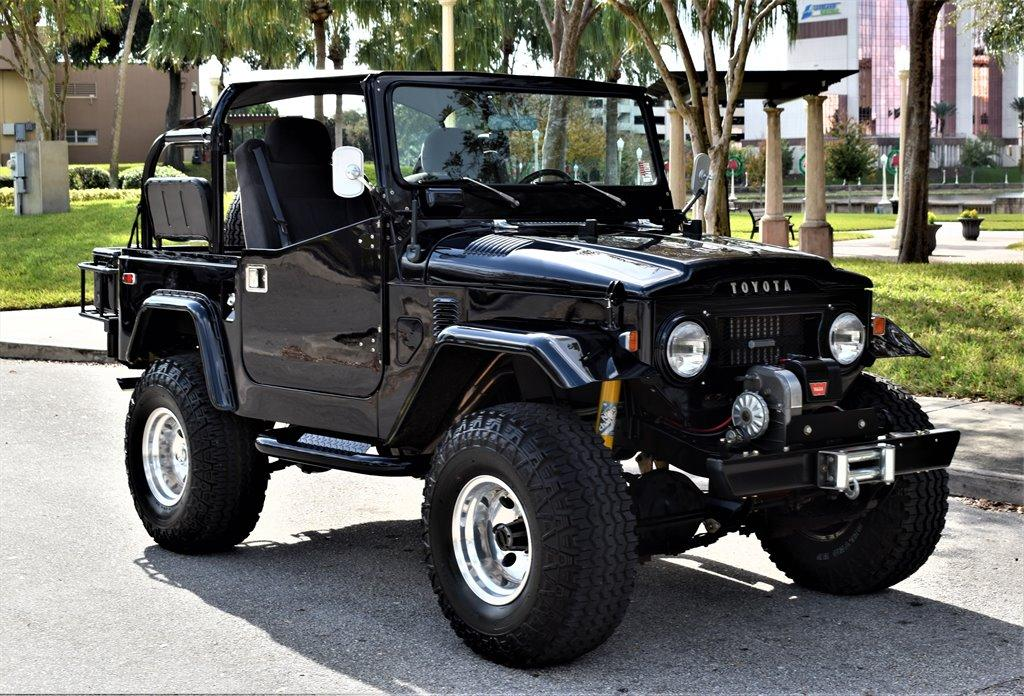 Much of the interior matches the stock appearance, although the front seats are donated by a more modern vehicle. That means greater comfort as you head out seeking adventure. Fresh carpeting from front to rear is another good comfort feature. The Classic Instruments gauges are simple and easy to read, while a more modern Pioneer sound system with CD player allows you to listen to your tunes without hassle.
Where this Toyota gets truly interesting is the crate ZZ4 LT1 engine providing way more power than the stock unit. It's paired up with a nice 700-R automatic transmission with overdrive. Also included is power steering and power brakes
If you're interested in this restomod Toyota FJ40, you'll need to register and bid on it, considering bidding ends soon. A vehicle like this usually generates plenty of interest, so be ready to get competitive as the end of bidding nears.
Maybe you haven't heard about Awesome Joe Auctions before, but it's backed by two big names: Carlisle Auctions and Andy Lally ALIVE. Essentially, it's a collector car auction solely online so anyone from anywhere can participate.
If you want to see the other listings available through Awesome Joe Auctions, click here. You also have the option to create your own listing, but just like with bidding you'll have to create an account first.