This Porsche could not be more fly!
---
Cars can be considered rare for any number of reasons. Some have an engine or transmission that wasn't used for the rest of the model, or maybe it sports a unique  interior. We have even seen the determining factor of rareness be brought down to a part as small and as inconsequential as a clock. That's not the case with this Porsche 993 Turbo. What makes this highly sought after car so special is the most noticeable part of the car: Its finish, which is not even a Porsche color.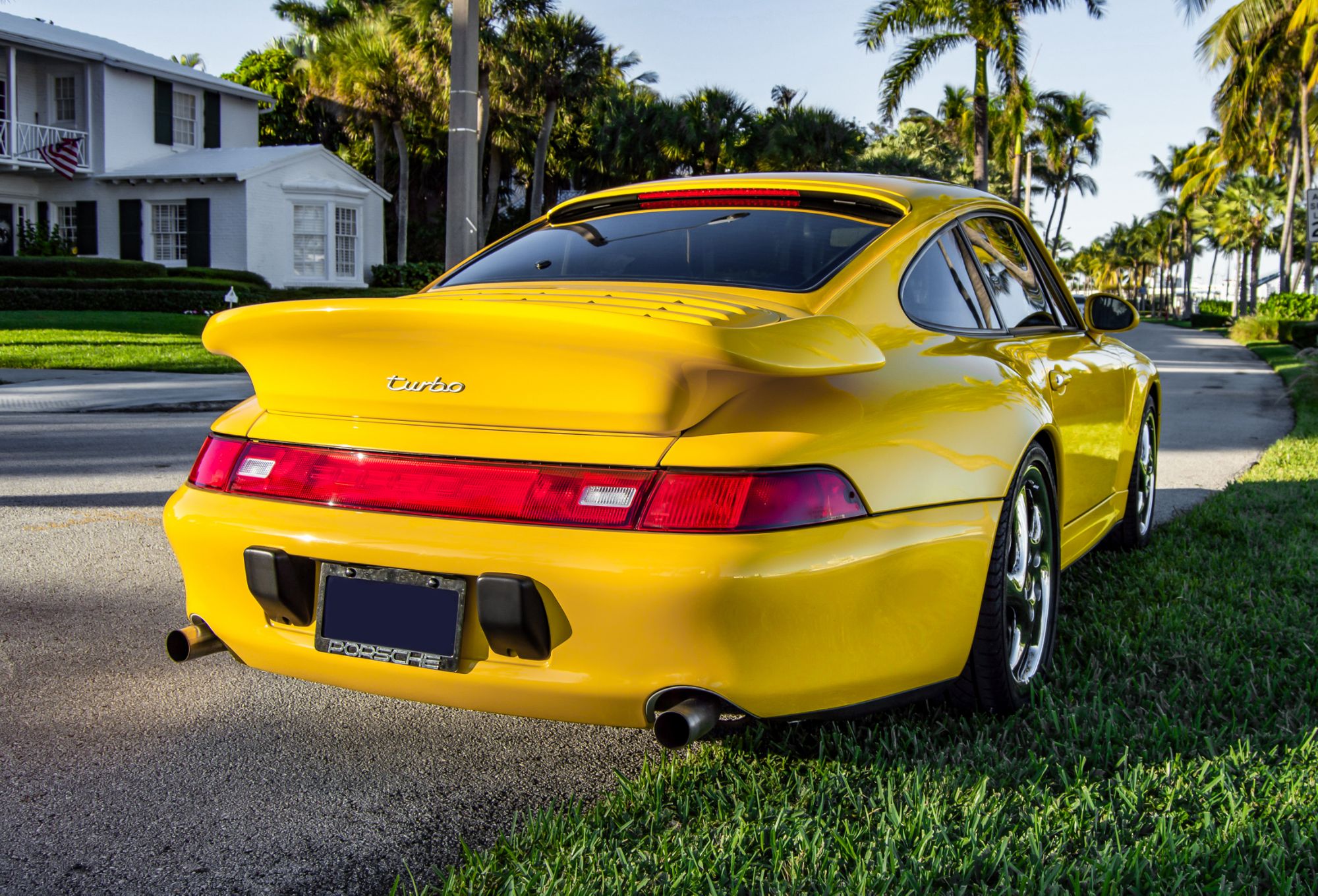 This 1996 Paint-to-Sample Ferrari Fly Yellow 993 features a black leather interior with carbon-fiber trim. It is said to have been purchased through Porsche's Tourist Delivery Program, and toured around Europe only to be brought to California and sold to its second owner. For those not aware of Porsche's Tourist Delivery Program, that is where the buyer gets to go pick the car up directly from Porsche while on vacation in Europe. While it does seem like an intriguing offer, the second owner appears to be the one that actually fell in love with the car. The car spent the next 22 years, and only 33,000 miles being pampered and upgraded before being sold again.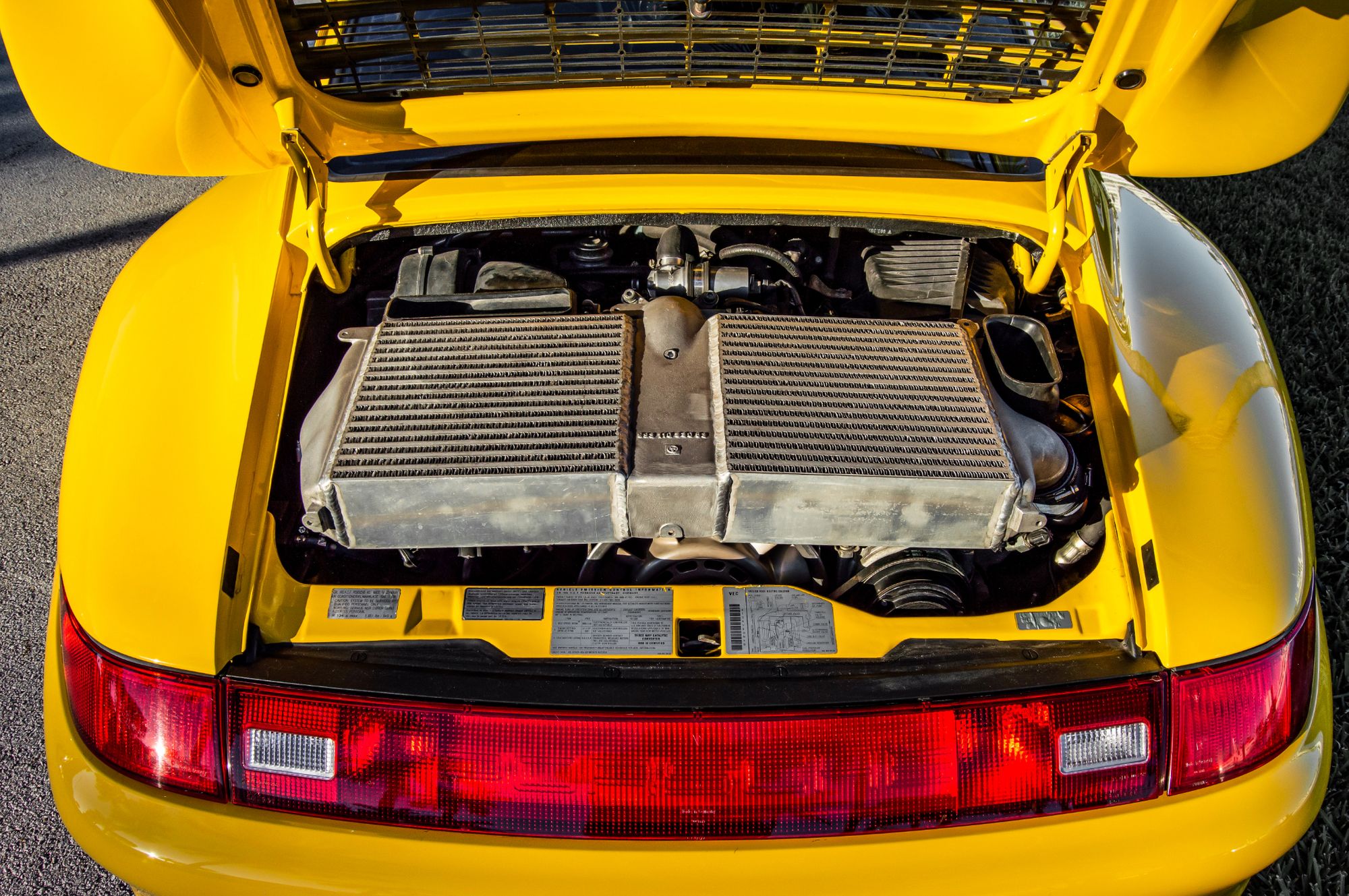 All of the modifications were reported to have been done by Vision Motorsports, and the Ferrari Fly Yellow paint is in excellent condition. The front and rear bumper have been repainted for cosmetic purposes, and the rear windshield wiper has been removed.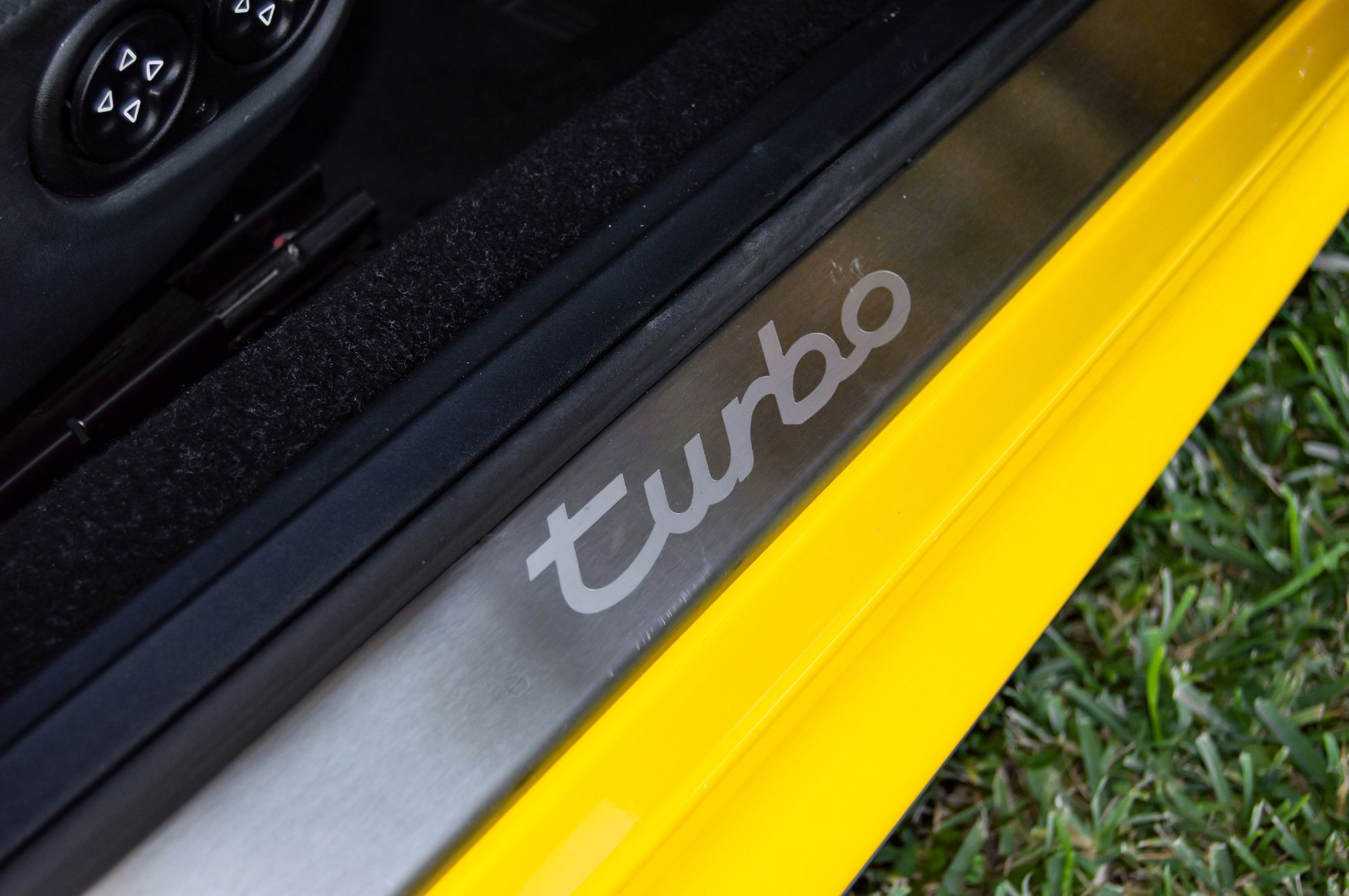 The car is currently listed for sale on PCarMarket and with a little over 6 days left the current bid is already up to $90,000. According to the ad, a box full of original parts and a collection of records is included with the car. The seller states that a professional tune is also in the works to further increase the already highly modified 463-horsepower engine to more of its potential. What more could a Porsche enthusiast ask for than a rare, well taken care of car with an interesting story and a lot of horsepower.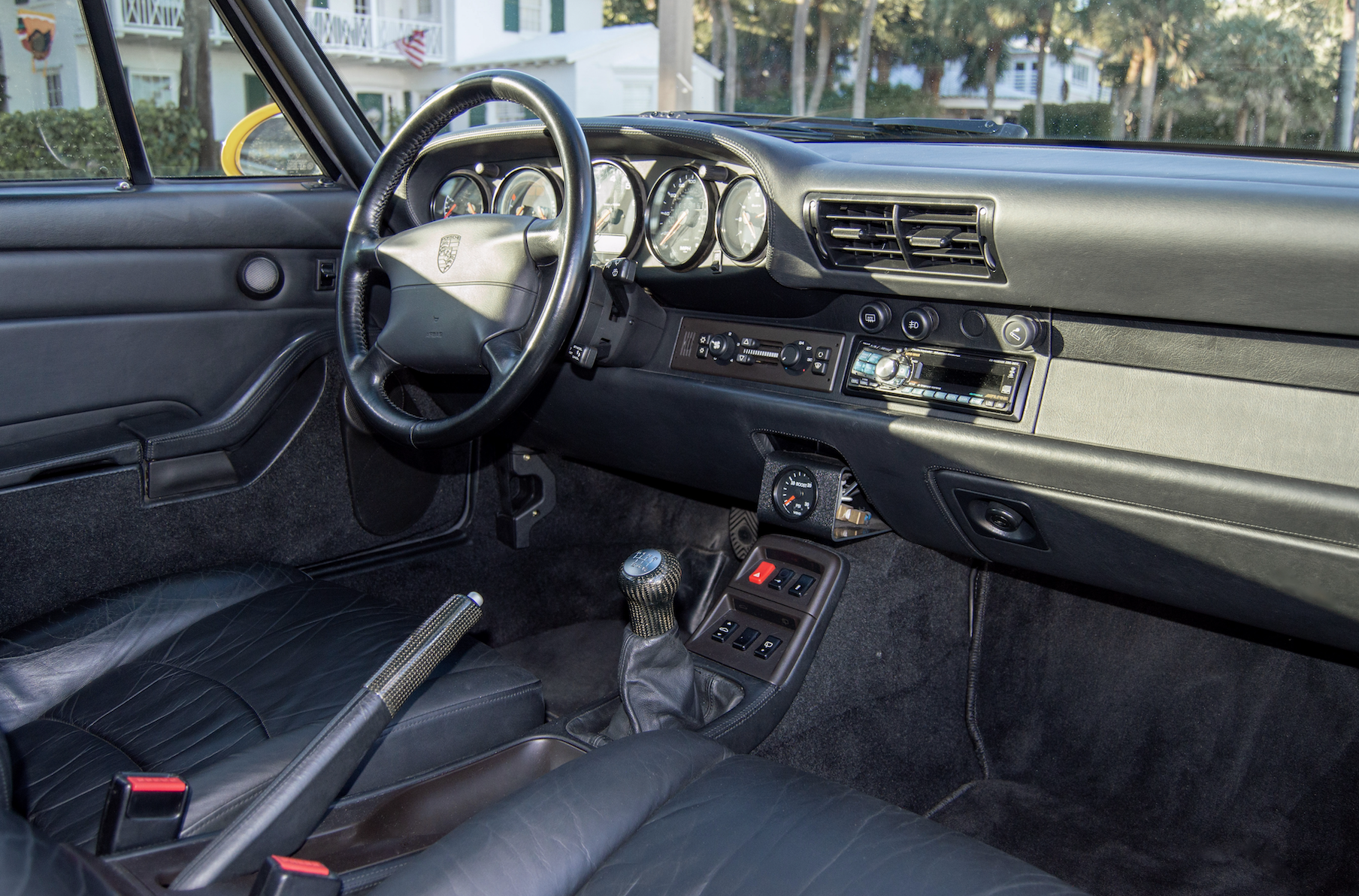 If you have a vehicle to consign, please click here to submit an auction vehicle, and PCarMarket will get back to you.