If you had a Roadmaster in 1956, you were the envy of everyone. That's still the case today.
---
We don't spend nearly enough time talking about cars from the 1950s here on Motorious. It's not that we don't love classic American Iron of that era – they just tend to get lost in the shuffle of muscle cars, exotics, and late-model performance.
Well, that's going to change. We combed through our inventory and found one of the most quintessential '50s cars ever. It's got it all: two-tone pastel paint, whitewalls, and miles of chrome.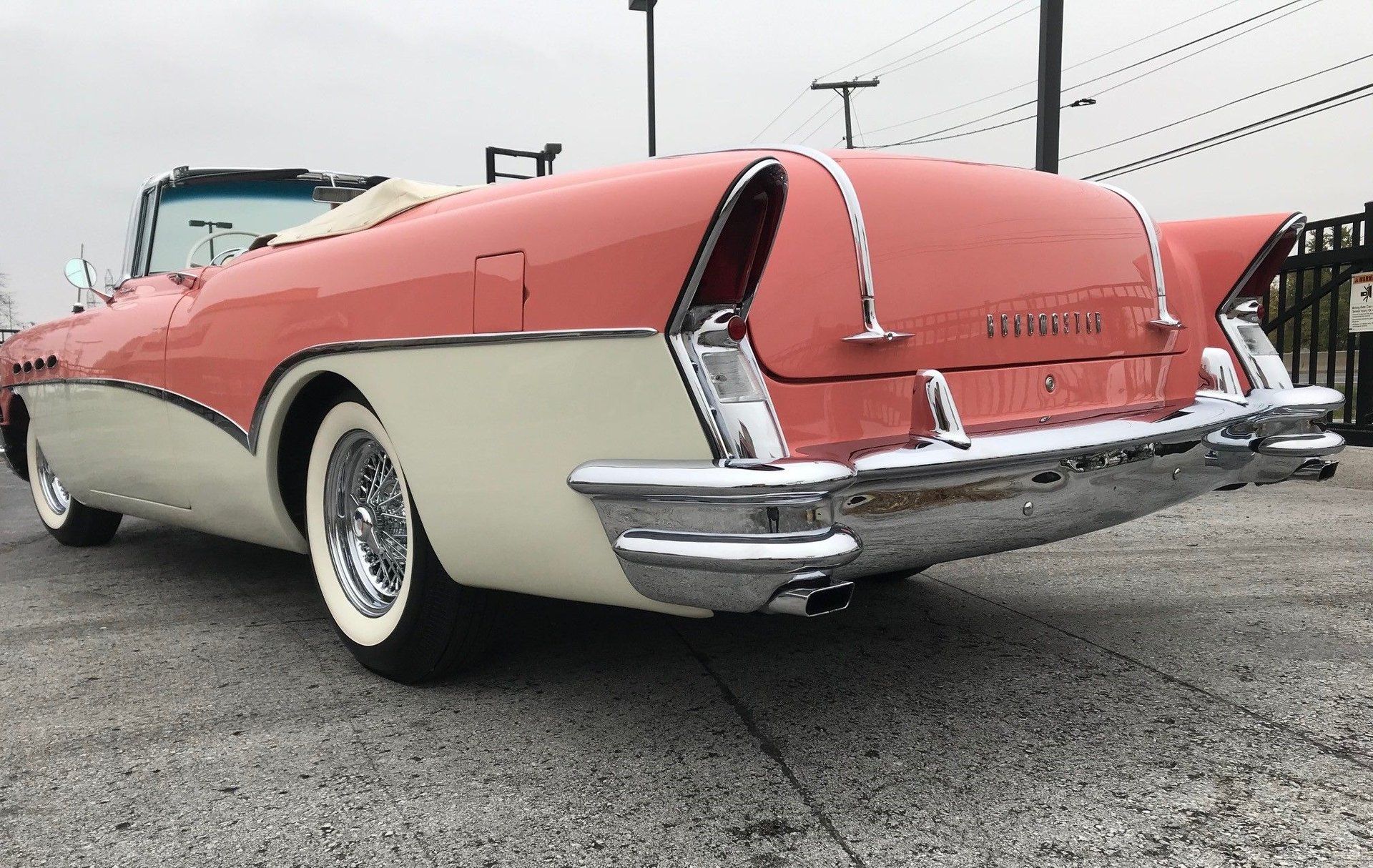 It's a 1956 Buick Roadmaster convertible. We miss when cars had evocative names like "Roadmaster," "Skyliner," and "Turnpike Cruiser." Those names sure beat the dull, soulless alphanumeric names of many modern cars.
This gorgeous Roadmaster has traveled just 104 miles since a painstaking, frame-off, nut-and-bolt restoration. Every detail of this car is just as it left the factory in 1956 – or better, in many cases.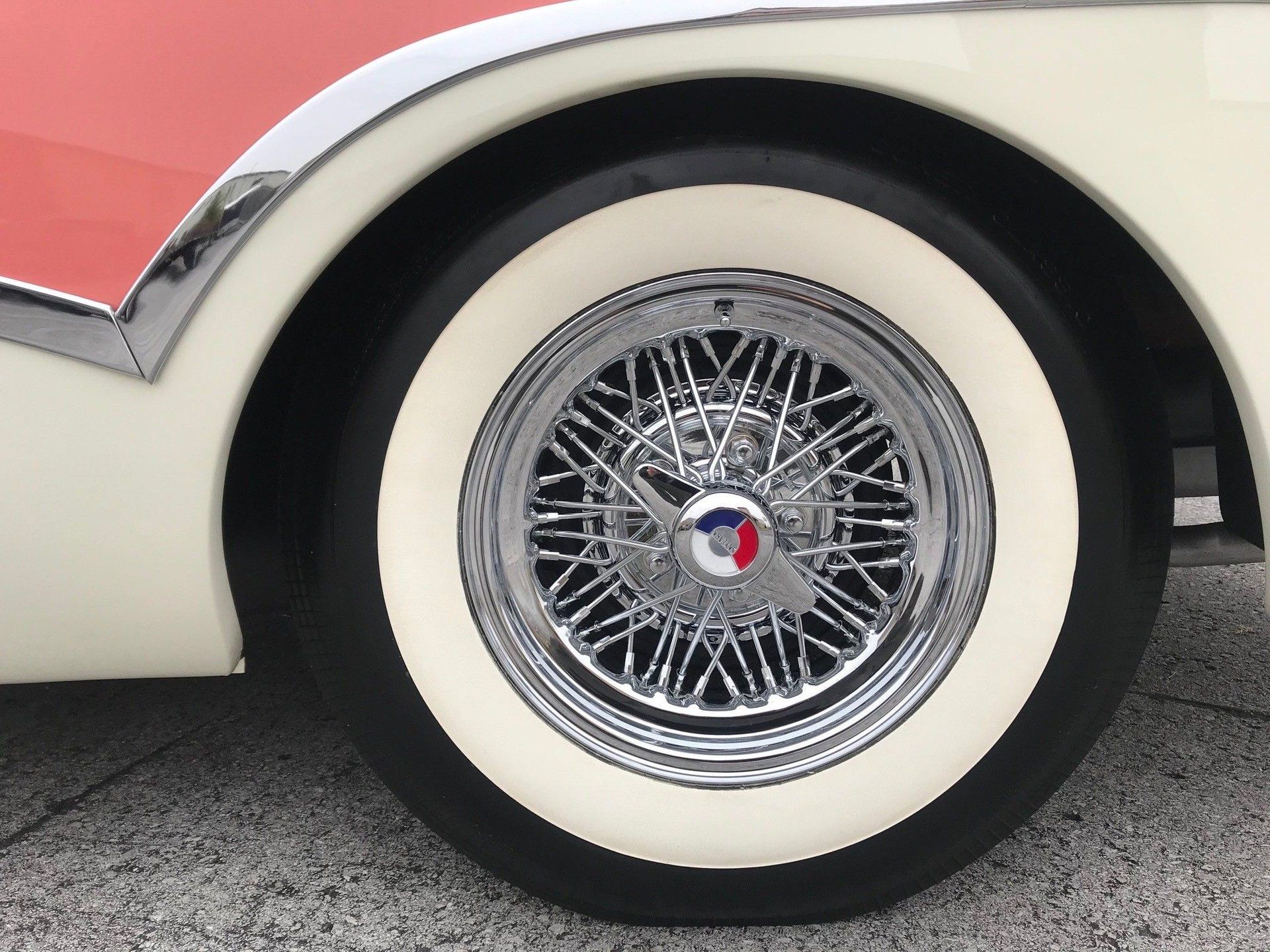 The only deviation from stock appears to be the set of knock-off wire wheels from a Buick Skylark. This was likely a popular dealer option back in the day. They look terrific on this Roadmaster, and we wouldn't change them.
We're also big fans of the two-tone pink and white paint, as well as the "tuxedo" black and white interior. Buick calls this color "Tahiti Coral."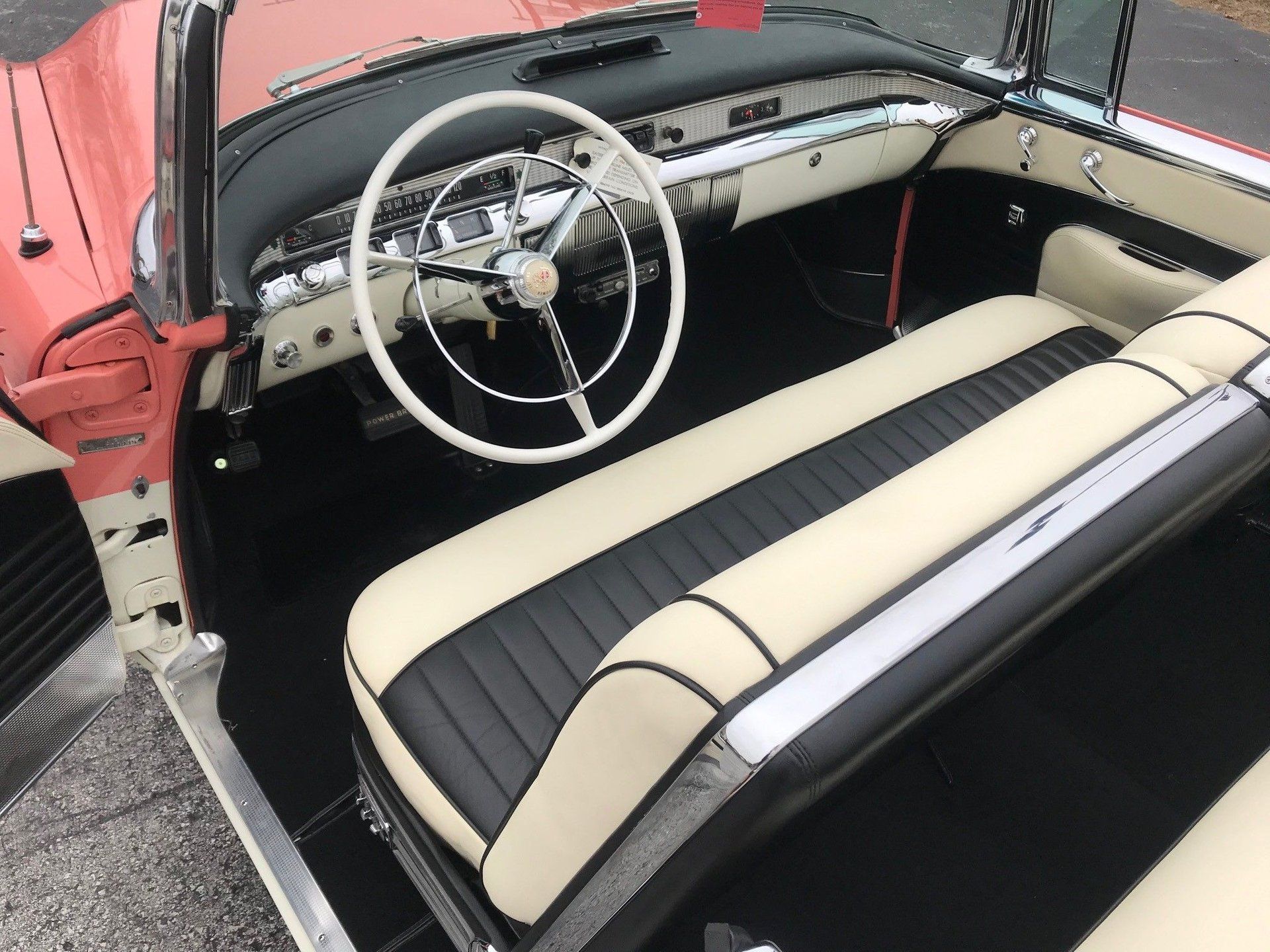 This car was pretty loaded back in 1956, and its options make it a nice crusier today. it's got power everything – power steering, power brakes, power windows, a power seat, and a power top. It's also got factory air conditioning.
We'd love to have this '50s classic in the garage. If you'd like to add it to yours, you can find it at GAA Classic Car Auctions in Greensboro, North Carolina.