This bike has the look nailed, but it's not actually a real period race bike. It's better.
---
We'll readily admit that we're more "car people" than "motorcycle people" here on Motorious. When a motorcycle catches our attention and we choose to write about it, you can rest assured that it's worth your attention, too. At least, that's what we think.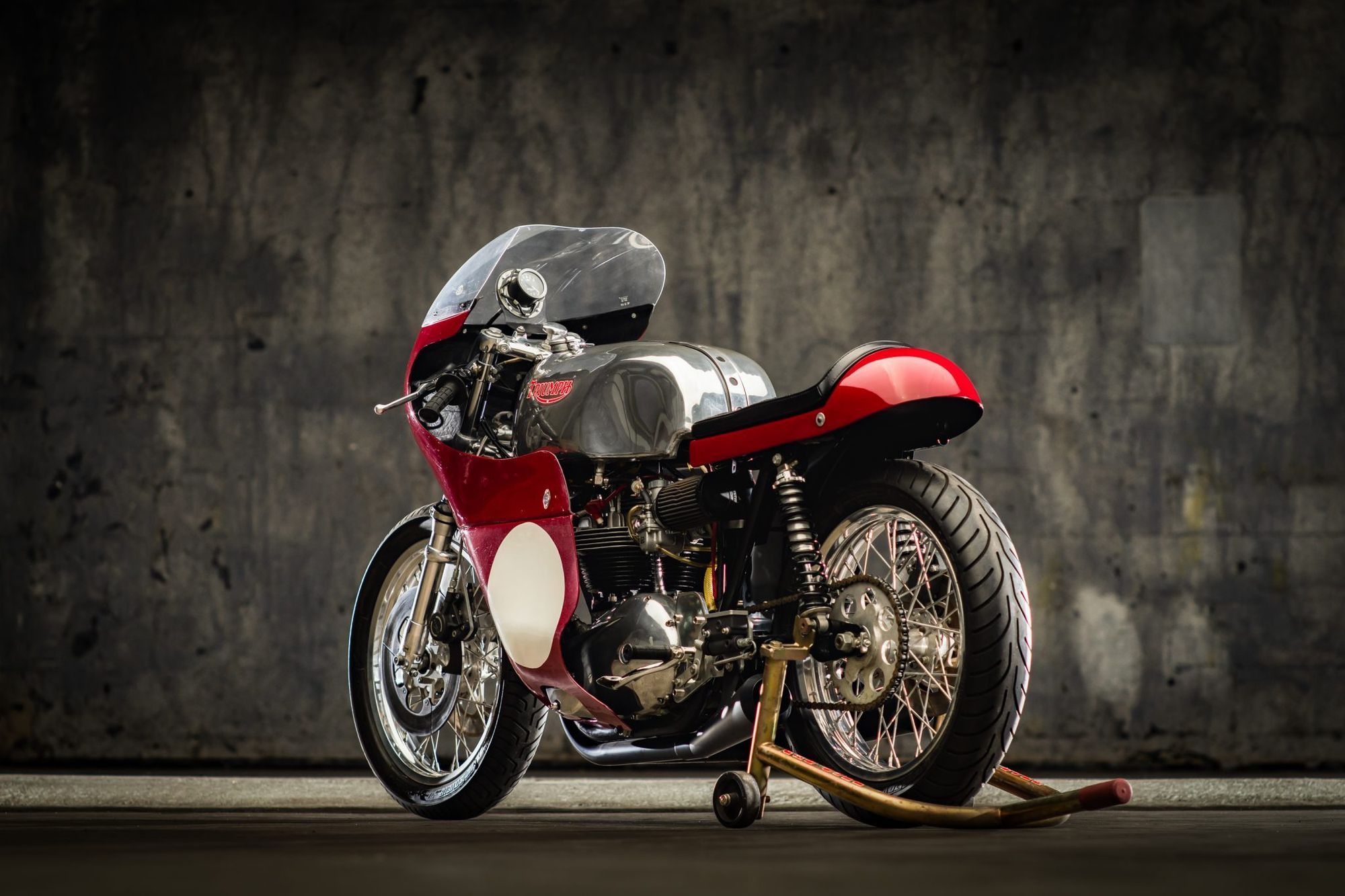 We doubt that we'll field any complaints about this classic 1972 Triumph Trackmaster road race replica. Currently, you can find it offered up on Bring A Trailer, where it's attracted its share of attention.
This heavily modified bike is far cheaper than a genuine, race-used example, but it absolutely nails the aesthetic. This is definitely a "bitsa" bike, with parts coming from a selection of Triumph motorcycles and combined with a pallet-load of high-end aftermarket components.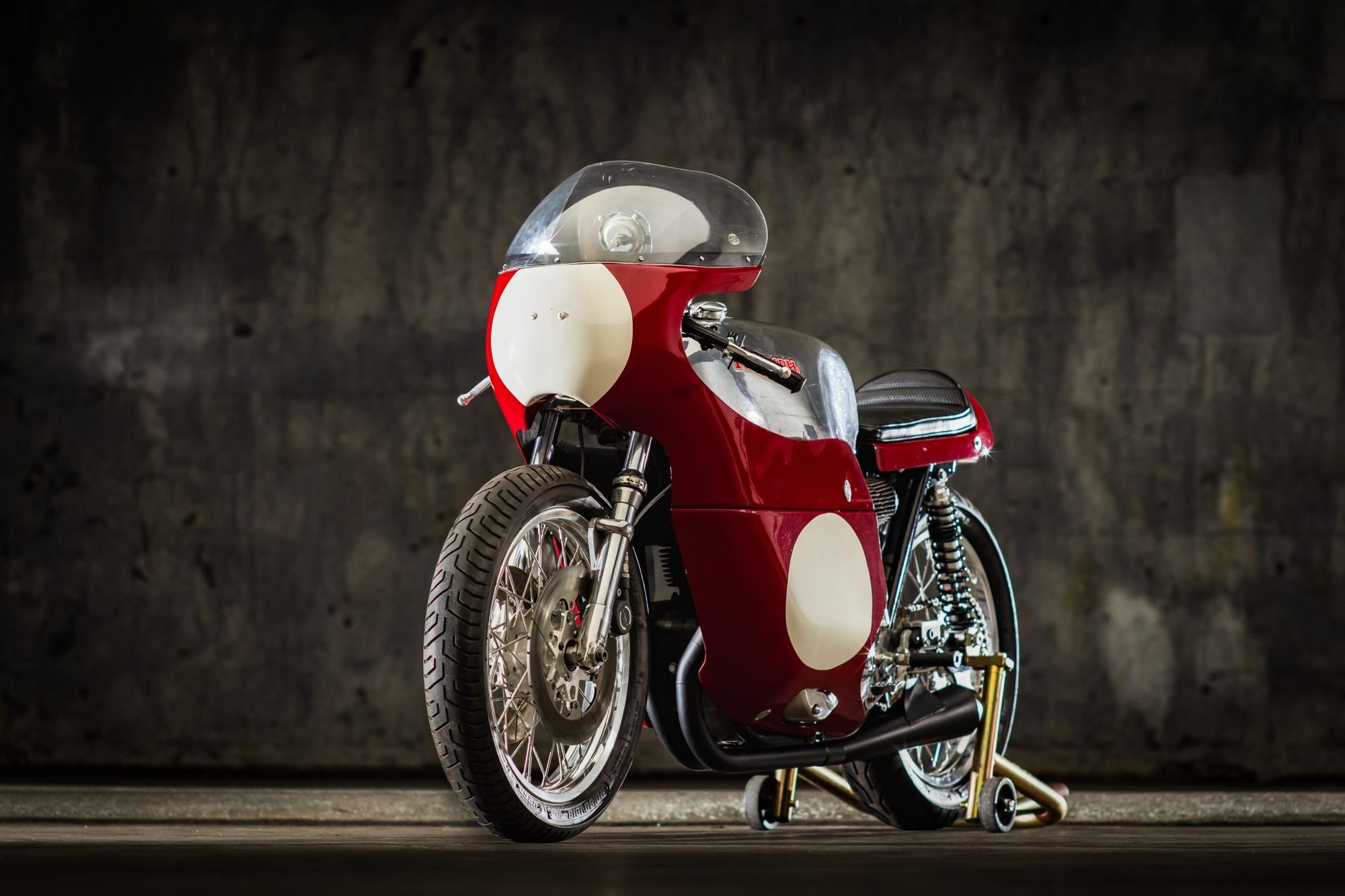 The end result looks terrific, though. It certainly doesn't looked like a cobbled-together amalgamation of disparate parts and influences. On the contrary, it's obvious that the builder of this bike had a clear vision that they saw through to completion.
This bike is beautiful. it's a work of art. We'd love to park it in our living room, but this machine really belongs on a race track. We're sure that this bike would be welcome at almost any vintage racing event.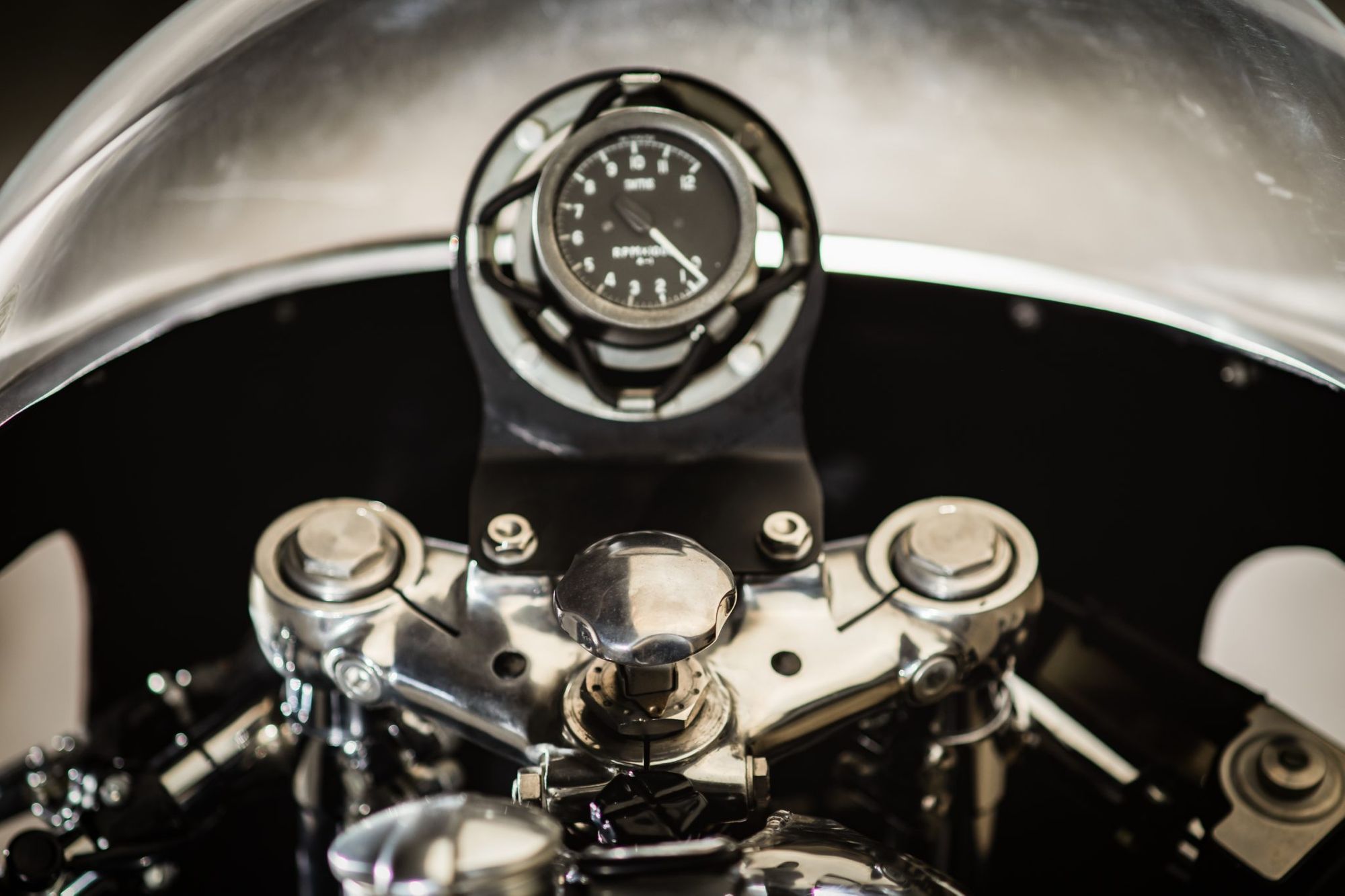 Visually, the combination of polished components – including the tank and triple clamps – with the bright red painted fairing and details is attractive and arresting.
Power comes from a 750cc twin, fed by Mikuni carburetors, while shifting duties are handled by a five-speed transmission. As you might expect, this machine is kick start only. Better not skip leg day.