Are you tough enough to drive a pink convertible?
---
The design of the Porsche 911 may date back to the 1960s, but to many, the design is most strongly associated with the 1980s. That's especially true of the G-series impact bumper cars.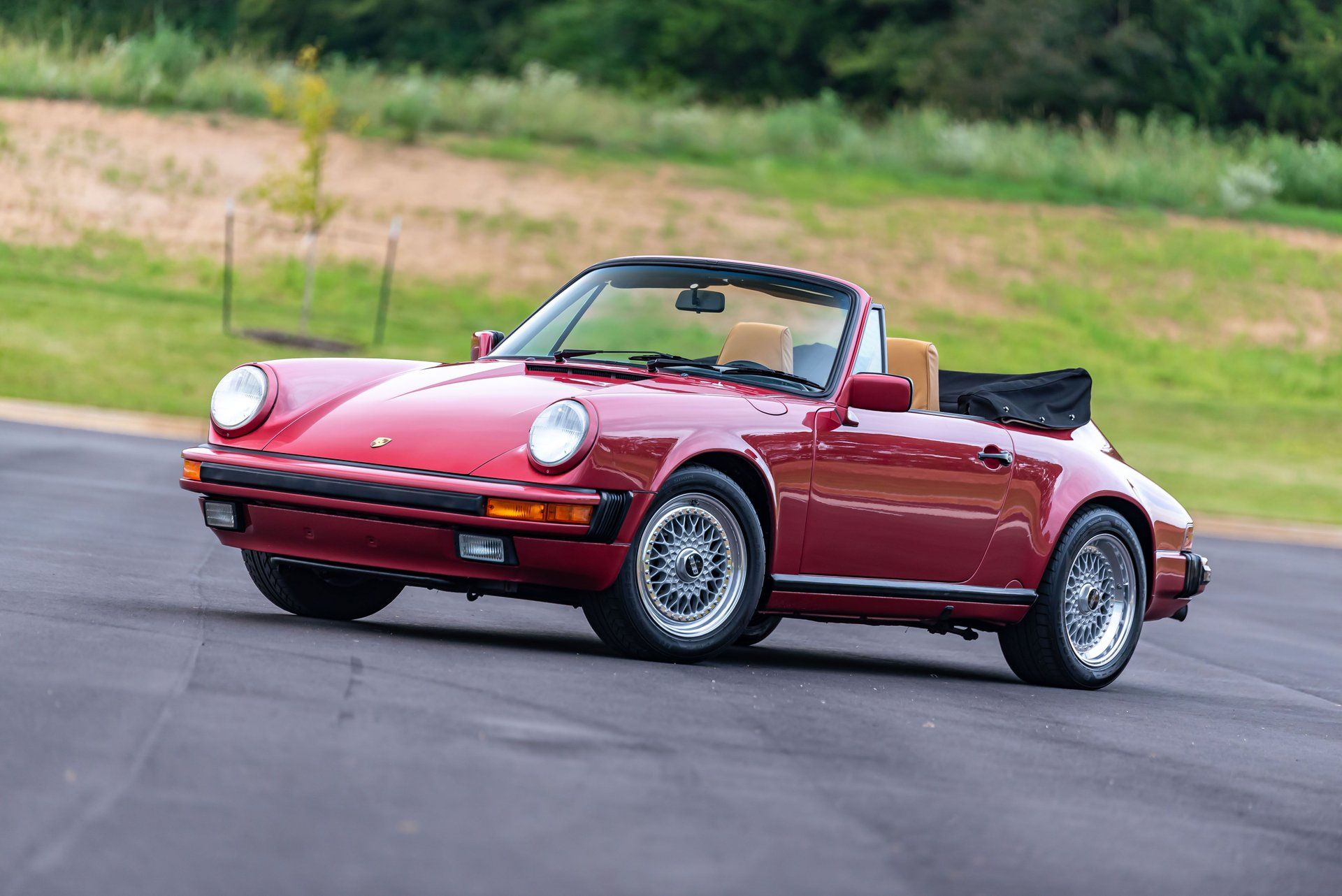 This 1989 Porsche 911 Carrera cabriolet is a fitting farewell to the original 911, as well as the decade of excess that made it a superstar. In fact, this very car was sold alongside the earliest 964 Carrera 4s, the car that would take up the 911's mantle and bring it into the '90s.
We may call it pink, but the actual color name is "Velvet Red" according to Porsche. We like this color a lot, but it looks even better here with the Champagne interior and the oh-so-'80s BBS RS three-piece wheels.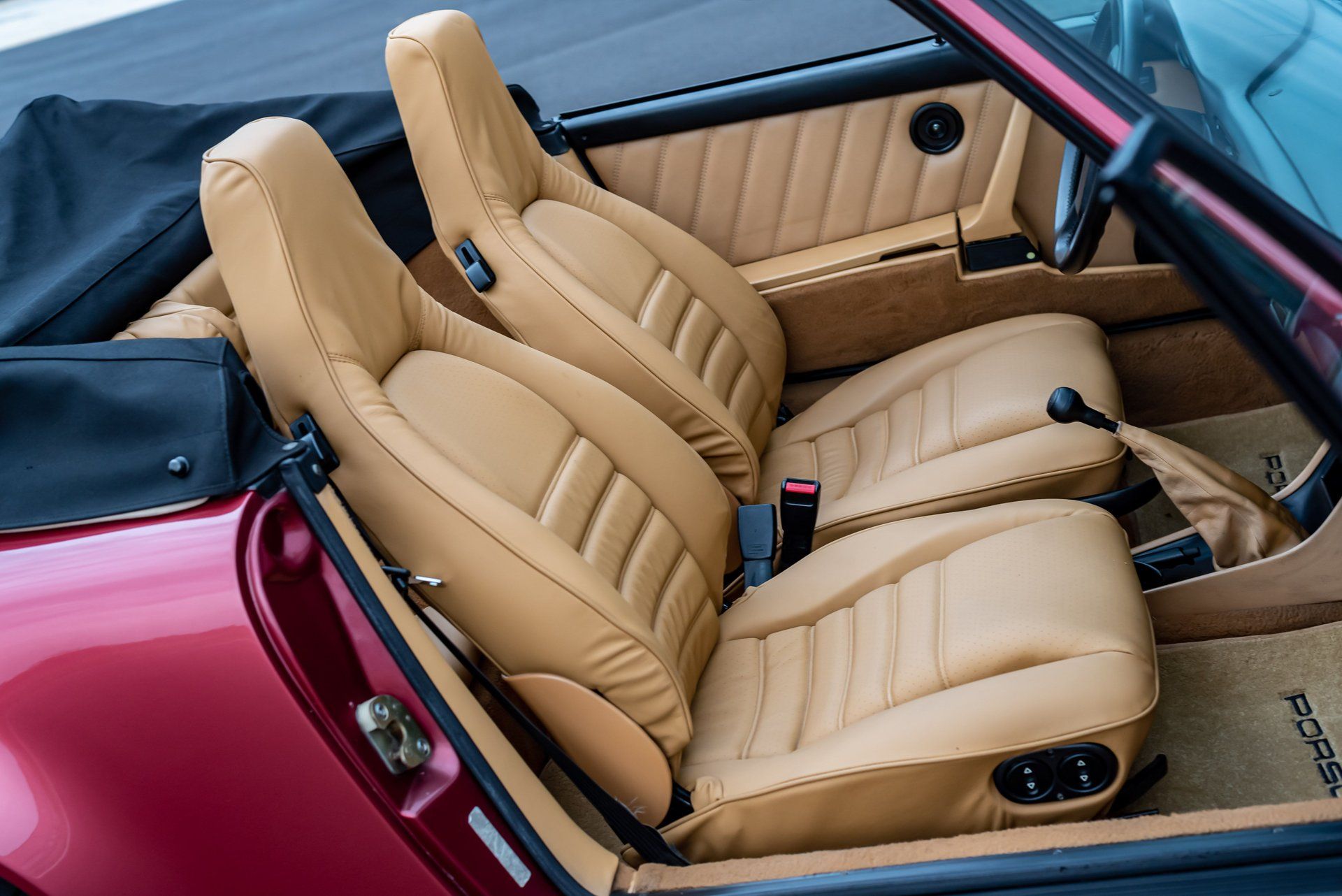 According to the ad, the car presents so well because it's been recently resprayed. Those beautiful BBS wheels have also been refinished. From the photos, this Porsche looks simply terrific.
Lat '80s Carreras like this one are desirable for their Getrag G50 five-speed transmissions. In stark contrast to the previous Type 915 gearbox, the G50 is far smoother and easier to drive, thanks in no small part to its hydraulic clutch.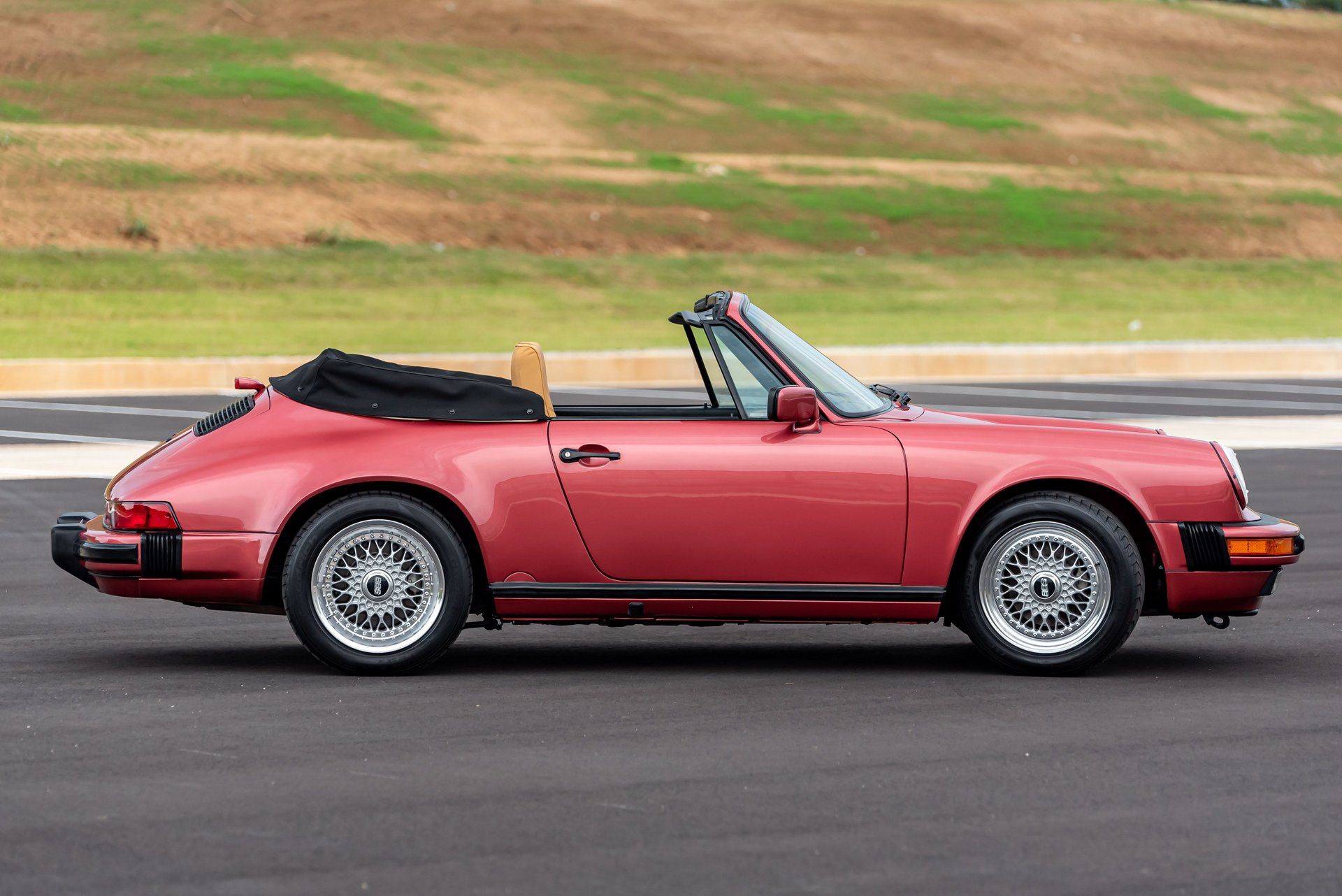 Some say the earlier gearbox offers a purer driving experience, but the higher prices for G50 cars show that the later Carreras are more desirable to many enthusiasts.
In general, the aircooled 911 hierarchy of desirability starts with coupes, then Targas, then cabriolets. As a direct result, the price of this beautiful cabriolet is an absolute bargain in our opinion. You can find it right here on Motorious, offered by Art & Speed Classic Car Gallery in Collierville, Tennessee for just under $48,000.