1971 Dino 246 GT by Ferrari: An Ode to Heritage.
---
Emerging in 1971, the Ferrari Dino 246 GT pays homage to Enzo Ferrari's cherished son, Alfredo, fondly termed "Dino" within familial circles. This vehicle stands as a testament to Ferrari's legacy, woven into the tapestry of its history between 1967 and 1974. Brought to life under the aegis of design titans Pininfarina and Scaglietti, the car pulsates with energy from its uniquely positioned V6 Dino engine. The evolution of the Dino series saw the emergence of the enhanced 246 GT in 1969, boasting a more potent engine and an elongated wheelbase.
The showcased 1971 variant claims its origins from DPM Classics in Monaco. It later underwent a rigorous metamorphosis at the legendary Toni Auto in Maranello, shedding over €200k in a meticulous, bare-metal restoration process. After its rebirth, it made a grand journey, air-shipped to Los Angeles in 2023, and entrusted to Dino maestro Juan Villarreal at Grand Prix Motors for intricate calibration and an exhaustive scrutiny. Endorsed by restoration chronicles and a certificate of genuineness from Scuderia Monte-Carlo, this Californian jewel is now poised for auction.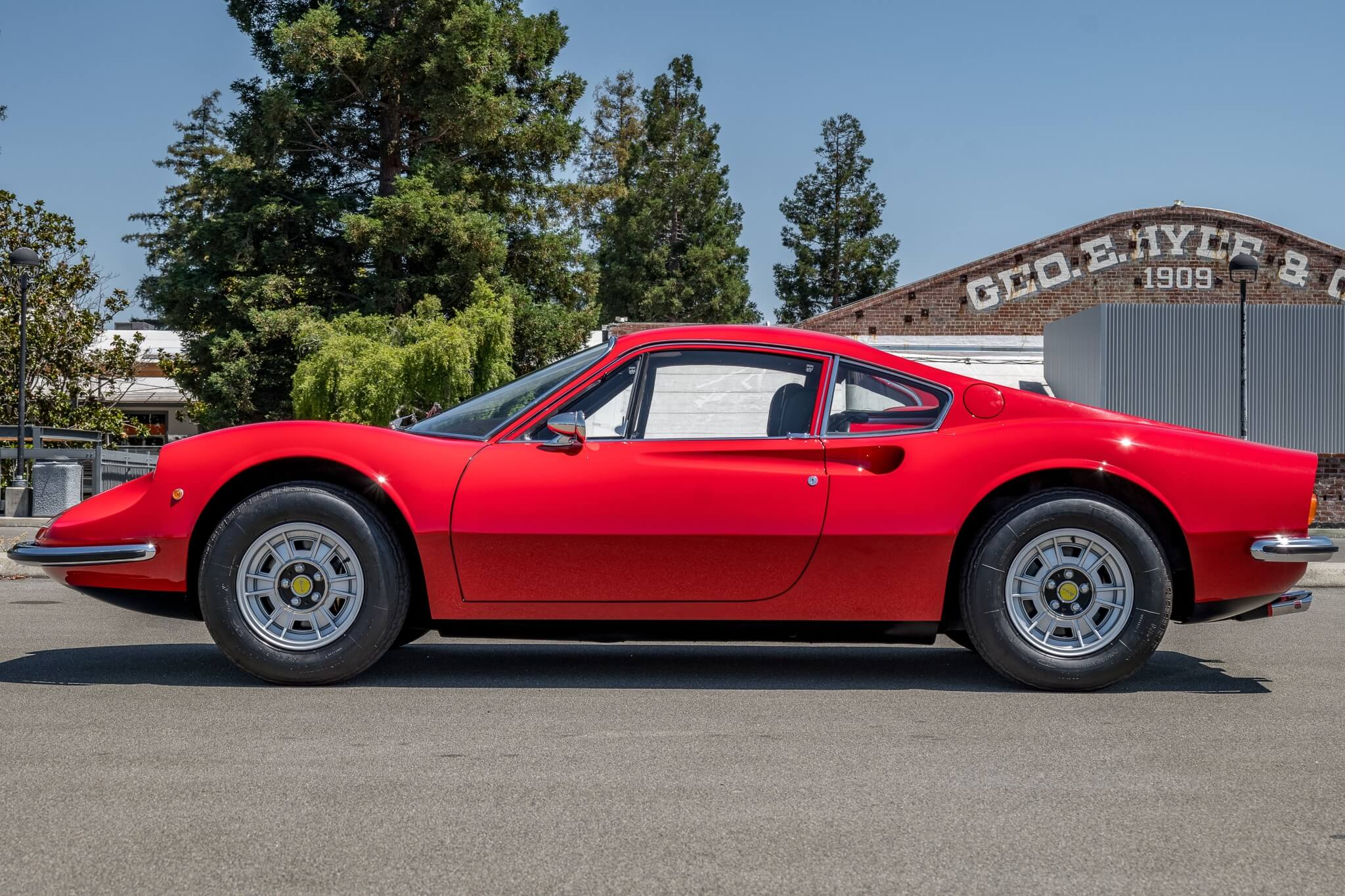 Crafted by Aldo Brovarone and Leonardo Fioravanti of Pininfarina, the Dino is a visual symphony. It boasts sensuous contours accentuated by a signature side profile and iconic scalloped vents post-door. A sextet of vents adorns its nose, with the engine cover showcasing emblematic flying buttress C-pillars. This particular piece, bathed in its primal Rosso shade post-restoration, stands as one among the 2,295 coupes ever crafted. Notable inclusions span split chrome bumpers, Dino insignia, a singular driver-side mirror, and the majestic quad ANSA exhausts. Its feet dance on 14"x6.5" Cromodora alloy wheels, with a matching spare nestled in the frontal trunk.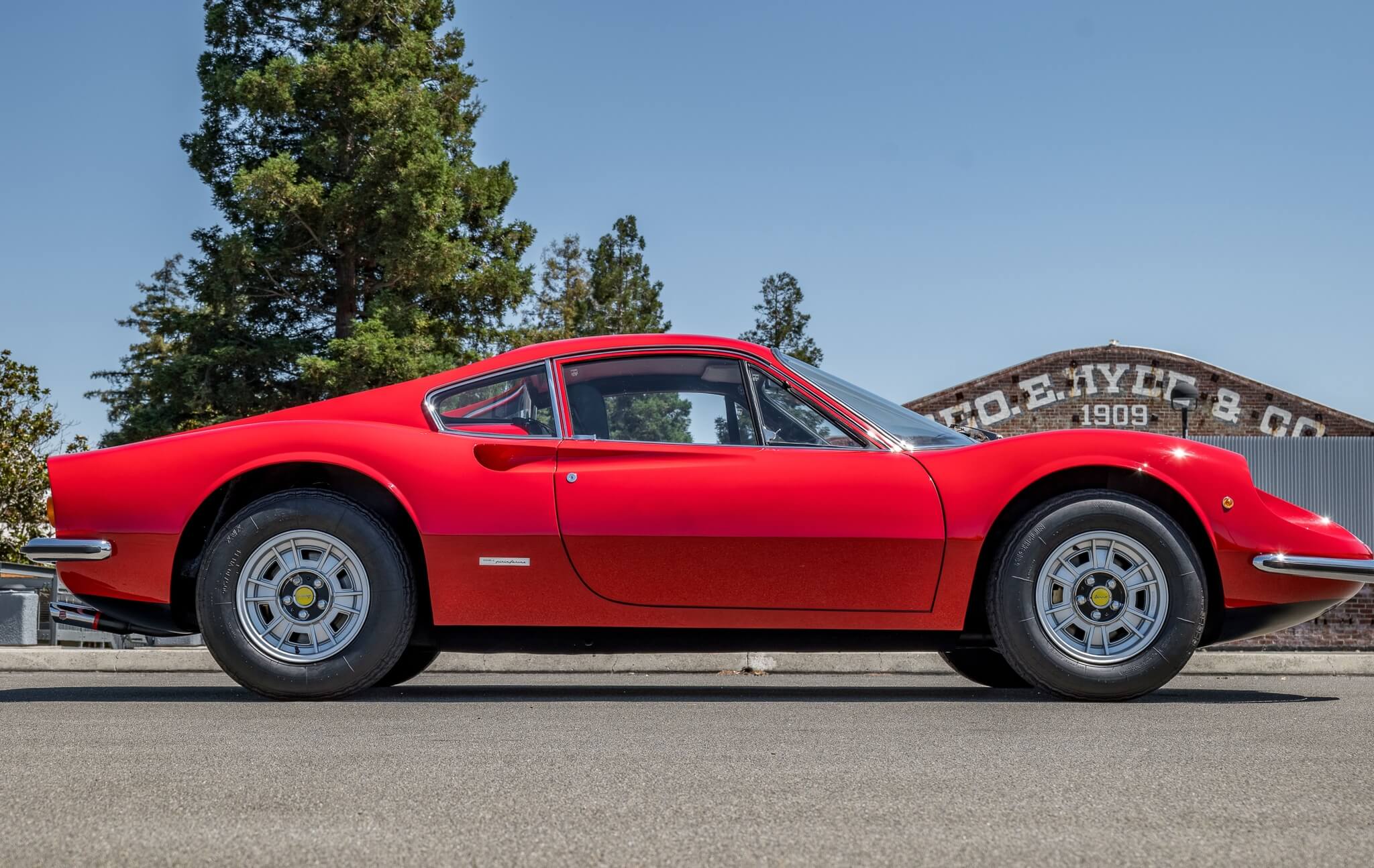 Step inside, and you're ensconced in a haven of red carpeting juxtaposed against black leatherette that graces door panels, seats, and more. The dashboard, swathed in authentic Ferrari Mohair, houses gadgets galore, including a leather-bound MOMO steering wheel, iconic gated shifter, and Veglia Borletti instruments.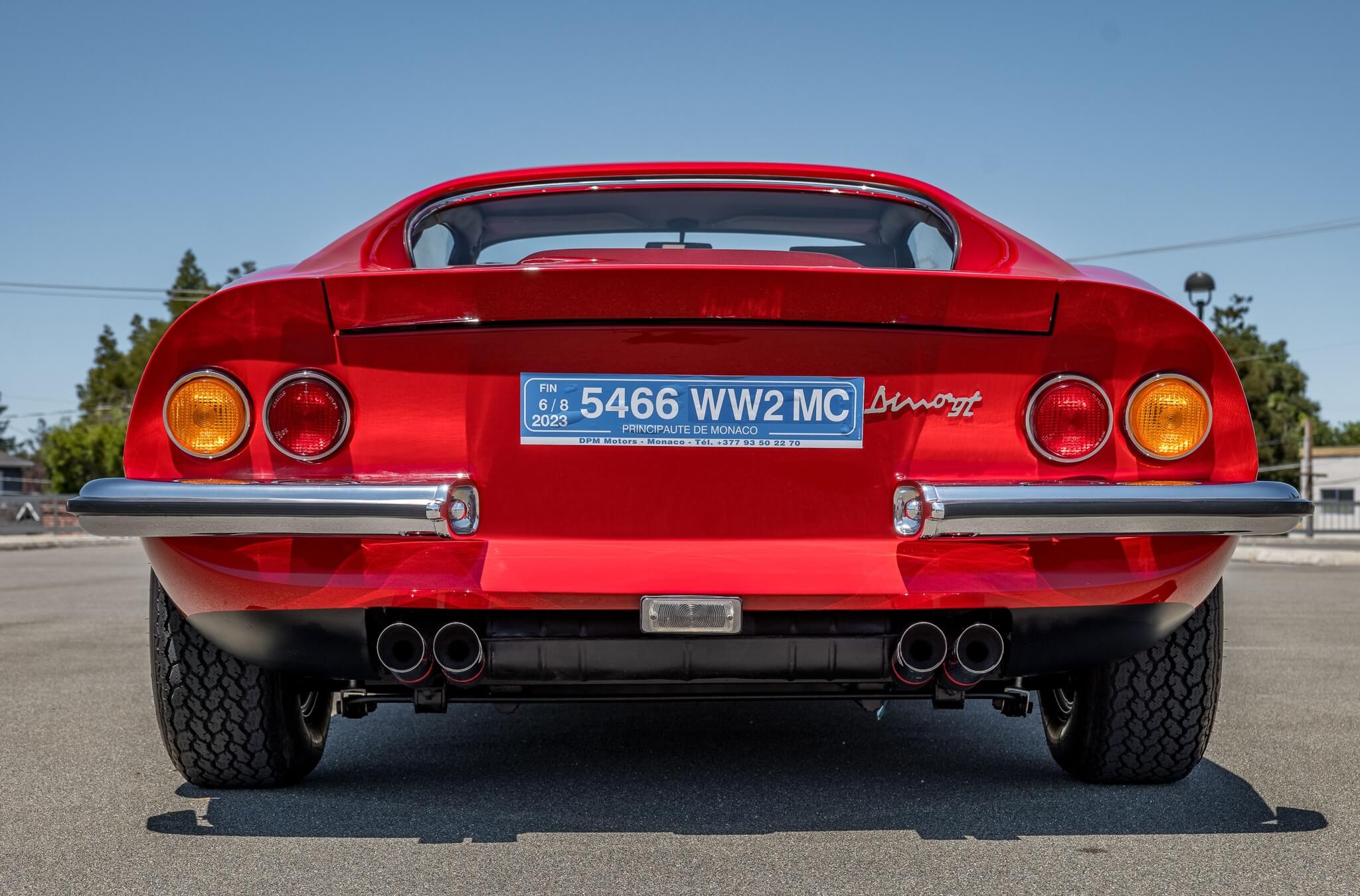 But its heart, a mid-placed 2.4-liter Dino V6, pulsating with 195 HP, is where the magic resides. Augmented by a 5-speed manual transaxle, this car promises an exhilarating journey. Confirmations of its pristine restoration come from Toni Auto, attesting to the rejuvenation of its core components, with a recent inspection by Grand Prix Motors underscoring its impeccable condition.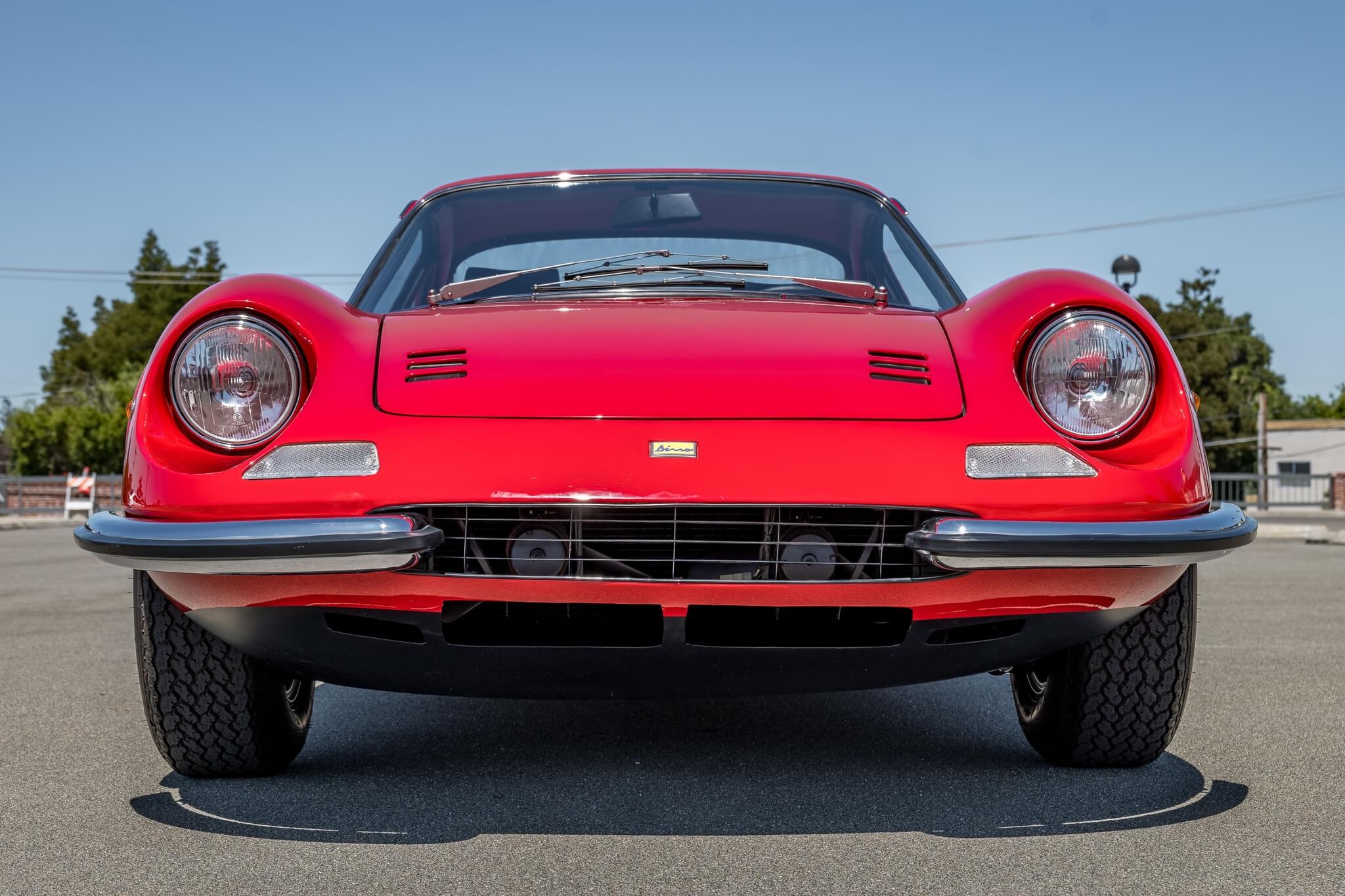 When buying or selling a world class enthusiast vehicle, having access to the right audience is critical. PCARMARKET has attracted a global community of collectors, race car drivers, and enthusiasts who share a common passion. As a result, PCARMARKET has become one of the fastest growing automotive auction marketplaces in the world. In addition to buying and selling cars, parts, and memorabilia, members gain access to current market data as well as entertaining and informative original streaming content.